If your gym is looking for new ways to attract and retain more members, GYM promotion ideas can be a great way of boosting interest in your facility.
There are many different promotion techniques that you can use to help promote your gym and get people interested in joining. From creating a buzz on social media to offering discounts and free trials, GYM promotions can be an effective way to attract new members.
In this article, we'll discuss some of the most popular GYM promo ideas and explain how they can help you build your gym's membership base. We'll also review strategies to ensure your successful promotions reach the right people. With these GYM promotion tips, you'll be able to create a compelling and exciting marketing campaign that will bring more members to your gym.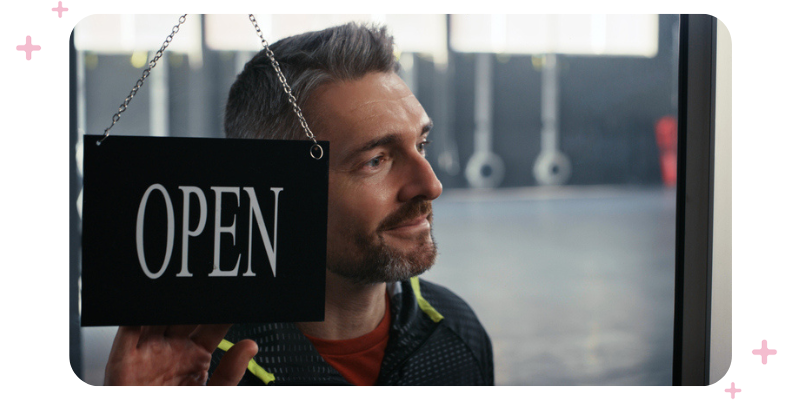 Benefits of promoting your gym
To successfully grow your fitness business, marketing your brand correctly to prospective clients can help. Your client's satisfaction with your services directly affects your brand reputation, relevance, and retention.
Promoting your gym business is not complicated. Achieving three things, such as a strong brand, good customer retention, and a regular flow of customers, promises a higher chance in the long run.
Here are the benefits you can achieve by promoting your fitness business:
1. Allow you to engage with your customers.
Engaging with your clients or followers on your social media accounts will let you know their wants and expectations. You will be able to provide them with answers to ensure they are heard, and you will do something to give them a better experience. Consistently engaging with your clients will help you build a stronger connection with them and increase your brand's reliability.
Do more than what you have been doing and show them your constant interest in giving a better service to your clients. Whether it will be through a change of routines, adding new equipment, or simply giving freebies will give your clients an impression that you value them.
2. Help your customers learn even more about your services.
Keep connected to your old and prospective clients by informing or educating them. You can use blogs, newsletters, and social media posts to avoid bugging them. You can incorporate your other offers using these channels so your clients will notice it easier.
3. Boost your business reputation.
Hooking a metaphorical anchor to make your clients stay will not only increase your business reputation but increase your chances of getting referrals from these loyal clients.
Invest more in collaboration, content marketing, and public relations to reach a more significant demographic of potential members. This will also promote brand awareness for those people who haven't found your business yet. Everything you promise promotes authenticity and honesty that will attract more people once achieved.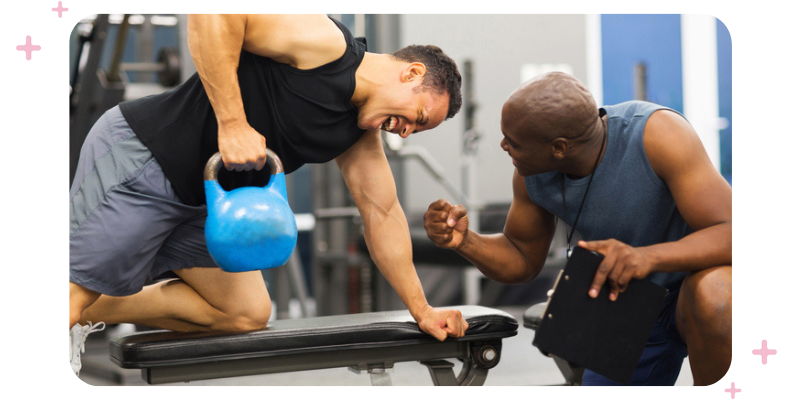 4. Generate sales and revenue.
For every member who signs up and avails of your gym membership, your business generates revenue. If you invest in digital marketing even more, which includes campaigns, ads, or teaming up with influencers or companies will give you a headstart over your competitors.
5. Build relationships within the industry.
Although competition will always be in every industry, succeeding as a whole is also not new in the fitness industry. Participating in social media groups and online communities and connecting with other fitness gym owners will open an opportunity to improve, get advice, and share ideas and ways to improve your members' experience.
6. Guide your business decisions.
Marketing reports play a very important role in making decisions for your businesses. For every strategy or campaign you implement, your marketing reports will determine if the campaigns make an excellent difference to your business. If not, it is time to curate new campaigns for more effective marketing. It is some sort of a trial-and-error where you try out a campaign, and if it works, it gets retained. If it is not working, then use a different campaign.
If you want to see progress in your business, it starts with you. The goals you set for your business must be achievable and always be prepared to set new goals once the first ones are beyond your reach already.
There is no single solution when doing marketing. You have to do experiments. Try a lot of things and see which one works. There are plenty of gym marketing ideas you can implement in your business.
Other resources for gym owners:
Gym pricing models,
Best Gym features & Amenities,
How to open a gym?
Gym membership promotion ideas
Running a promotion for your fitness gym does not only work for a single aspect. If you are doing the right way of marketing your brand, you will see a significant improvement not only in your cash flow but also in the number of customers coming in.
Although there's an overwhelming amount of information about promotions online, it can be tough to tell which offers are compelling and worthy of your time.
With all the promotional ideas you can find online, it will be challenging to choose what strategy to use first. Whether your studio has been running for years or you have just opened, promotions work like magic in increasing not only your profit but also the number of people patronizing your business.
Some of the methods that you can use include:
Publish motivational quotes on Facebook and Instagram to drive more engagement
Refer a friend and get a free month
Repost your workout videos on Instagram and get a free upgrade
Buy a monthly membership and get one free
No activation or joining fee
Get free gym merchandise by sharing our Facebook page
Seven-day gym pass for new members
Free one-on-one training sessions for new members
Free nutritional meal planning or meal preparation with every renewal
Discounts, bonuses, and offers
Free month pass for users who share their experience on Google reviews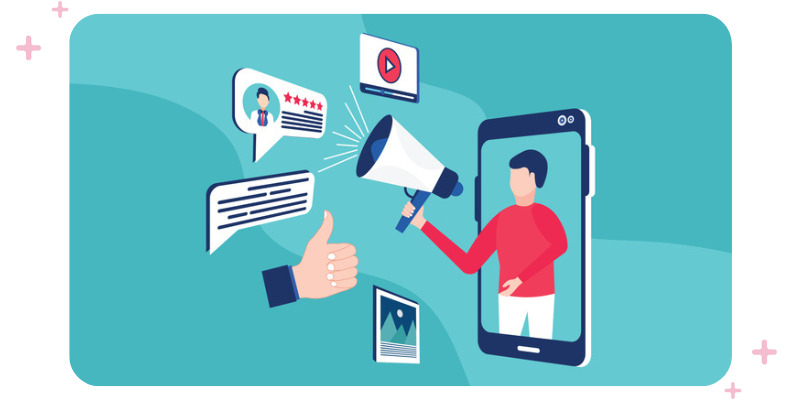 How to promote your fitness business
Getting exceptional results from promotions is not a myth. However, promotions can do damage to your business as well if not done correctly. Knowing the basics is essential to avoid a rundown while running your promotions.
Let's examine the 3 critical components of how to promote your fitness business successfully:
1. Understand what your audience wants
Determining your desired audience is the first step to creating the best promotion. You have to know what they want and what kind of approach you will be using. Knowing all these will make your promotion even more effective.
Researching before creating your campaign will uncover everything you need for an irresistible promotional offer.
2. Set a goal for your gym promotion ideas
Once you have determined your target audience and what they want, setting your goals is your next move.
A specific and reachable goal is a lot more feasible rather than achieving high-end goals when just starting. Focus on the main pain points you want to address, like attracting more customers or making members stay.
A specific goal will need a different type of promotion, and that is very important to know. You cannot expect to achieve all goals using a single type of promotion.
3. Choose the best time to promote
Always take into consideration the timing of when to launch your promotion. You cannot just launch a promotional offer without considering the possible outcome.
Offers during seasonal holidays are promising. Black Friday, Cyber Monday, or Christmas are just some examples of great times to launch a promotion.
People will be more inclined to act on your offer if it has a sense of urgency or is only available for a limited time. This could mean that your offer expires after a certain amount of time or that there are only a limited number of items available.
Further reading:

Equipment you need to start a CrossFit gym
CrossFit Business Plan
How to make your gym stand out
Gym promotion videos examples
A strong advertising campaign could be the difference between a full gym and an empty one. Video promotion can help increase your visibility in the digital world, boost membership signups, and engage the crowd you've already attracted - something all gyms need, especially after the pandemic.
To get you pumped up about advertising your gym online, take a look at these examples of promotion videos on YouTube to get a sneak peek at what your promotional video would look like:
Health Club Gym Promo Video| Motivational Video
Synergy film's cinematic gym video promotion:
20 Effective gym promotion ideas
Promoting your gym, fitness club or fitness center is not an easy task. But, if you do it right, gym promotions and fitness promotions have the potential to significantly boost your membership, retention, visibility, loyalty, and client satisfaction. The most important thing is to identify your target audience, set your goals, and plan.
We've listed 20 genius gym promotions that you can incorporate into your marketing campaigns:
1. Bring your friend for free

Offer a promotion that allows members to bring friends for free once or twice a month. This encourages people to work out together and can also lead to more referrals or even new members if the friend decides to sign up after trying your GYM out.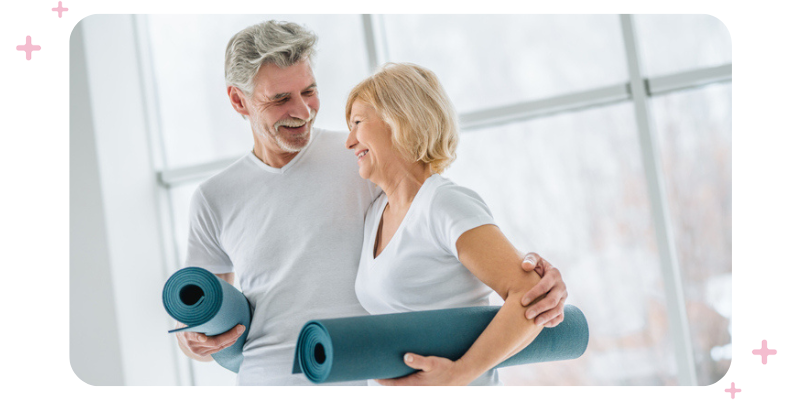 2. Offer 1-2-1 online consultations

Online consultations are another excellent way to promote your fitness business.
People will pay a premium for 1-2-1 sessions with a coach or fitness professional. And since they won't have to visit your gym in person, you'll be able to reach a much wider audience.
You can start by offering the first consultation for free and then charging a recurring fee for further sessions. And to sweeten the deal, you can offer perks like tailored meal plans and training schedules for paying clients.
3. Offer classes for all fitness levels
You don't have to limit your classes to the fittest people. Most people want to improve their fitness but may not be able to attend a gym physically.
To reach those people, offer classes tailored to specific fitness levels, which could include:
An introduction to fitness for children
Classes for adolescents
Sessions for the elderly
Specialized courses for people with disabilities
Advanced sessions
Level-up classes for advanced clients
Offering classes for different abilities is not only an intelligent gym promotion idea, but it helps those often vulnerable groups feel included.
4. Offer free day passes
Providing newcomers with a free day gym pass is a marketing idea as old as time.
We've all seen a sampling station at the grocery store that allows you to try a new food or drink. After you've tasted a sample, you can decide if you'd like to take the product home.
The same theory applies to new gym members. Some people aren't ready to make such a huge financial commitment to a new gym, especially when they've never used it.
5. Create a website
Having a website helps to promote and inform members about your business and services. But having a user-friendly website is what sets you apart in the market.
A good website for your gym serves as a primary point for potential consumers to learn more about the facility and sign up for membership.
6. Add your business to the Google My Business listing
The first thing your prospective clients do when looking for a gym is to go on Google and search for the nearest one. In fact, 88% of users who do this on their mobile phones either call or visit the center in a day.
People prefer signing up or visiting gyms that are ranked higher on Google that are also in their vicinity. The closer the business is to its location, the better chances of signing up for the service.
Google Business lets you list your business on Google Maps and other local search results. You can also list additional information about your business, like its opening/ closing time, contact details, and links to your website. It also includes a review section where current gym members can give testimonials.
Further reading: How to add your business on google my business
7. Add your business to local directories
Getting your name into free local business directories may be the best way to promote your business easily.
There are tons of free local business directories you look up. 3 of the most popular are Google, Yelp, and Foursquare.
Further reading: How to add your business to online directories?
8. Answer questions on your website's blog
Answering questions on your blog is a great way to not only promote your gym but also educate your clients. This will help you build relationships and loyalty with potential members by providing helpful information and showing that you are knowledgeable about the GYM industry.
By regularly answering questions about healthy lifestyles and fitness goals on your blog, your blog can be established as an expert and an authority in GYM and fitness.
This, in turn, can help attract more people to your GYM and sell memberships, as it will make them feel that they are getting reliable and useful advice from someone who knows what they're talking about.
9. Share time-sensitive discounts

Offering time-sensitive discounts are effective in promoting your fitness services. People who see timed discounts are easily attracted to avail of the services offered.
Since the offer is only available for a limited time, people will think they are getting an advantage compared to those who haven't grabbed the discounted offers.
10. Run giveaways to win free memberships

This kind of promotion attracts many people. The more people who join, you'll have more chances of gaining new clients. All you need to do is curate the best mechanics that will benefit not only the joiners but also your business.
11. Offer incentives to refer a friend
The key to a good gym referral program is to incentivize referrals in a way that rewards both the referring client and the newly-referred client.
In other words, if you offer a free training session to a current client, if they refer a new client to you, then be sure to tell them that the friend they referred will also get a free training session.
This makes your client feel like they are sharing a special deal with their friend and hold more prestige and a sense of the value of being an "influencer" with "special access."
12. Post gym clips on Instagram
Social media like Instagram reaches a lot of people. Posting videos from your gym or a video with people working out from your studio will give the people an overview of what your studio looks like.
Getting these videos uploaded regularly will also increase the chances of getting more engagement from prospective clients.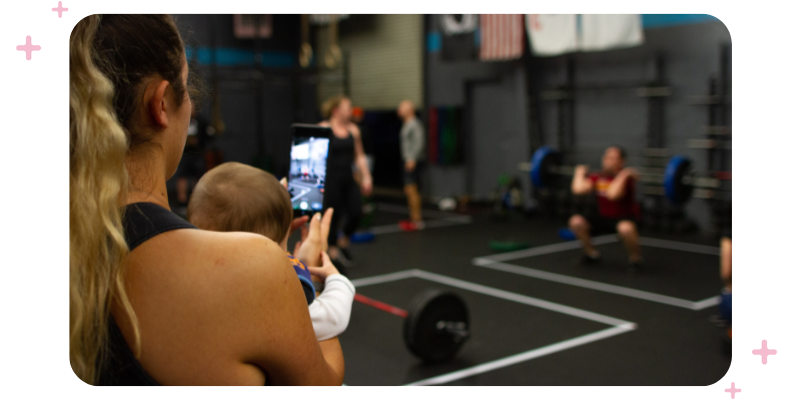 13. The right Instagram hashtags to promote your gym
Instagram fitness marketing is worthy of its own in-depth guide. Hashtags can even be used for engagement within stories. One easy strategy any gym can use is to make good use of the most popular Instagram fitness hashtags:
#GetFit #Cardio #Cycling #FitFam #FitLife #Fitness #FitnessMotivation #FitnessAddict #GetStrong #LiftHeavy #GirlsWhoLift #GymLife #GymTime #NoPainNoGain #PersonalTrainer #Sweat #Weights #WeightLifting #Workout
#FitQuote #FitnessMotivation #MotivationMonday #Fitspo #GetFit #Goals #YouCanDoIt #FitnessGoals #TrainHard #GoHardOrGoHome #NoExcuses
Popular Nutrition hashtags
#Health #EatClean #EatLocal #FitFood #GlutenFree #HealthyEating #HealthyRecipes #Nutrition #Paleo #Vegan #GetHealthy #HealthyLife #HealthTalk #HealthyFoodPorn
#RunnersOfInstagram #FurtherFasterStronger #RunningMotivation #Marathon #MarathonTraining #SeenOnMyRun #TrailRunning #InstaRunners #CrossCountry #Instarunners #LoveRunning #RunnerLife #RunningCommunity #RunningShoes #RunItFast
#crossfit, #crossfitgirls, #crossfitlove, #crossfitlife, #crossfitfood, #crossfitcoach, #crossfitmoms, #crossfitters, #crossfitgirl, #crossfitlovers, #crossfitcouple, #crossfitstyle, #crossfitter, #crossfitmen, #crossfitfamily, #crossfitforlife, #crossfitlifestyle, #crossfitstrong, #crossfitathlete, #crossfitwod, #crossfittraining, #crossfitbox, #crossfitopen, #crossfitphotography
14. Post gym clips on TikTok
TikTok has gained a lot of attention, especially since the pandemic started. Creating an account for your gym and posting videos, short workout clips, tips, motivational quotes, and other videos to reach people who are into health and fitness will surely help your brand get more attention.
15. Post gym clips as YouTube shorts
YouTube, the biggest video platform online, let people post short clips on their accounts. In running a business, it is important to have pages and channels on different social media platforms to ensure you reach your desired demographic.
YouTube shorts is an effective way to show a glimpse of your business, equipment, etc., to people scrolling on the platform.
16. Post your videos on YouTube
Aside from YouTube shorts, uploading longer videos on YouTube with different content highlighting your gym studio will let people see a lot of what you can offer without having to go to your place.
It will be convenient for them to see the services you offer, videos of your events, and even your campaigns can be uploaded on YouTube.
17. Partner/collaborate with local businesses
Collaboration with other local businesses can be a cost-effective method to boost mutual visibility. Reach out to businesses that align with your brand — whether a supplement firm or a meal prep company to collaborate.
Co-marketing allows you to save both time and money and therefore is one of the best gym promotion ideas out there. It also broadens your reach and accelerates the development of the local audience. Leveraging your collaborator's reputation can help your brand appear more legitimate and trustworthy in the eyes of your potential clients.
18. Partner with health and wellness brands
Partnering with health and wellness brands can bring an interesting shade to your fitness business. You will get promoted by a trusted wellness brand, and in return, you will do something for them. It's a win-win strategy.
Here are a few ideas for the types of businesses you could partner with:
Healthy food and drink brands
Businesses selling fitness equipment
Independent personal trainers and coaches
Local soccer and other sports teams
Clothing and sports attire retailers
Rehabilitation centers and GPs
Smoothy chains
Health supplement retailers
19. Create an online workout group on Facebook
People are busier and busier. Not everyone that wants to train with a personal trainer has a schedule that will allow them to do so, but launching an online workout is a great way to upsell regular gym members who want more personalized instruction but are unable to work out in person with a trainer consistently.
20. Create fitness challenges
There are many different types of fitness challenges you can create to engage your gym members better while also serving as a magnet to attract new members. Choose a channel that you are comfortable with and that you (preferably) already have an audience.
This could be email, social media, your website, in-person, etc. Choose a time frame (8-12 weeks works well), and then choose a goal that is general enough to attract enough people while being specific enough to touch on a real pain point for people (losing weight, summer beach body, etc.).
Recommended Reads:

Best GYM Software Features
How do GYM Management Systems work?
Best Gym Management Software
Monthly gym promotion ideas
If you are struggling to develop gym promotion ideas for your business, we've done the heavy lifting for you. We've compiled a 12-month plan of gym promotion ideas so that you can hit the ground running.
Whether you are running gym promotions to boost loyalty, generate more leads, drive more referrals, or enhance visibility for your fitness business.
Jan – What makes you different?
Feb – Collect 10 stamps
Mar – Referrals on demand
Apr – De-stress
May – Summer Body
Jun – Fresh fruit flyers
Jul – Boost Facebooks posts
Aug – Free friends
Sep – Autumn relaunch
Oct – Healthy habit challenge
Nov – Black Friday
Dec – Pay nothing until January
Black Friday gym promotion ideas
November is one of the busiest months for retailers in any area. Black Friday campaigns have become a habit for consumers everywhere, and more and more stores and companies have decided to roll out special deals. Even if most Black Friday discounts concern products, that doesn't mean you can't carry out such a campaign for your gym.
The most important aspect of Black Friday campaigns is to offer members and potential clients a very simple and quick way to take advantage of your deal. If they need to arrive at your club to buy a membership on sale from the front desk, their chances of making that effort are very slim.
On the other hand, if you offer them the option to register their membership online at a reasonable price and pay it online via credit/debit card, the chances of conversion will experience exponential growth.
Also, no matter when, for how long, and what kind of campaign you roll out, it is imperative to promote it at least a week in advance, especially if members in your club are not used to Black Friday campaigns.
Cyber Monday gym promotion ideas
You may want to start the new year with fun outdoor adventures or a more streamlined fitness program. Cyber Monday has you covered, so you don't need to empty your account to do so.
You can offer membership coupons and discounts with freebies. Membership plans with a twist depending on how you want to attract more clients to avail of your services.
Christmas gym promotion ideas
The holiday season can be a great time to draw attention to your GYM. The right promotion ideas can help create an exciting campaign to attract new members and keep existing ones engaged. Some GYM promotions during the Christmas season include
Offering discounts on GYM membership packages
Organizing holiday-themed GYM classes or events
Hosting GYM raffles or giveaways,
Providing special GYM merchandise for the holidays

Know more about our GYM Management Software to manage your promotions, marketing, and business.
New year gym promotion ideas
Welcome the New Year with a resolution-based promotion. Offer special discounts or free access for people who want to kickstart their health and fitness journey by signing up at your gym. You could even create challenges that encourage customers to reach their New Year's resolutions and reward them with prizes when they do.
It is a great way to encourage people to start their new year on the right foot. With the right promotions, you can attract more customers and get them involved in your gym's activities and classes.
First, it is important to think about what types of promotions would be most likely to draw in new customers. You could offer discounts on memberships or specific classes, such as yoga or spinning. You could also offer a free month of membership for those who sign up within a certain period of time. Additionally, offering incentives such as free t-shirts or water bottles can be a great way to attract new customers.
Another great GYM Promotion idea is to hold special events. These could include a New Year's Day workout extravaganza with special discounts or prizes or even a yoga class that is open to the public. You could also organize a fitness challenge and offer rewards for those who can complete it.
Finally, social media is an excellent way to promote your GYM Promotion ideas. You can use platforms such as Instagram, Twitter, and Facebook to share information about your promotions and events. Additionally, you can use social media to reach out to potential customers who may be interested in what you have to offer.
Using these GYM Promotion ideas, you can create a successful promotion that will draw in new customers and keep your current customers engaged. With the right strategies, you can ensure your gym is ready to welcome a new wave of fitness enthusiasts in the New Year.
Frequently asked questions on promoting a gym
How do you promote a gym?
Using different online platforms, launch your marketing campaign or promotion to ensure your message will reach you're desired demographic of prospective clients. You can also offer free trials to encourage people to try the services you are offering.
How to promote gym memberships?
There are numerous ways for gym owners to promote their memberships. One of the best ways is to give a free pass to let people experience what your gym can offer.
Offer bundle memberships since people love an advantage compared to those with a basic membership.
How do I attract more members to my gym?
By giving people what they want, you will have the advantage of attracting more people to sign up for your gym. Do events, giveaways, offer discounts, and other promotions to get their attention.
How can I make my gym unique?
Uniqueness does not only come in the physical form. You can make your gym unique by offering a whole new experience to your members. You can mix fitness with very interesting entertainment. In addition, giving your members what they want and exceeding their expectations will keep them coming back for more.
What attracts customers to a gym?
Customers are attracted to the prices of services a gym offers. The lower the price, the more attracted the customers will be. However, some people prefer seeing quality gym equipment because, after all, safety is still very important. The location and the customer services add to the criteria of how people are attracted to a gym and get them signed up.
What makes a gym attractive?
A gym is attractive when people's expectations are met. Good customer service, perfect location, affordable membership, and great equipment.
What makes a gym stand out?
The exceptional services and customer experience will make a gym stand out. If people are satisfied with what they experience while they are at your gym, you will have a big of attracting more through word of mouth.
How do you motivate gym clients?
Motivate gym clients by giving them mini-events and competitions. You can also offer rewards for perfect attendance and every goal met. Give discounts to loyal clients or offer them services not accessible to everyone.
How do I attract younger people to the gym?
Social media is very popular with younger people. Be more active on social media platforms and offer them services like yoga, dance classes, and other offers suitable for the younger audience.
How to promote a gym on social media?
Regularly post on social media platforms like Facebook, YouTube, Instagram, and TikTok to keep your followers engaged and reach more people that could turn into clients.
Create videos and quality graphics to share. Also, engage your followers, answer their comments, and answer questions in your inboxes.
What are some of the best gym content ideas?
Some of the best gym content ideas are workout videos, motivational quotes, nutrition tips, before and after photos, and photos of the coaches and instructors.
What are the best monthly gym promotion ideas?
If you have been doing a regular promotion monthly, knowing the monthly trends and holidays is also important to ensure you will have a better understanding of what kind of promotion you can do on top of your other regular promotions.
Open Comment Form