Succeeding in the health and fitness industry doesn't happen overnight. Aside from having a solid business plan, you must provide exceptional customer service, products, or services.
However, having all three does not guarantee a profitable business; working on your pricing strategy is also essential to achieving your long-term goals.
With the increase in the number of people showing interest in a healthier lifestyle, fitness clubs and gym owners are eagerly finding new ways to attract new members and make them stay.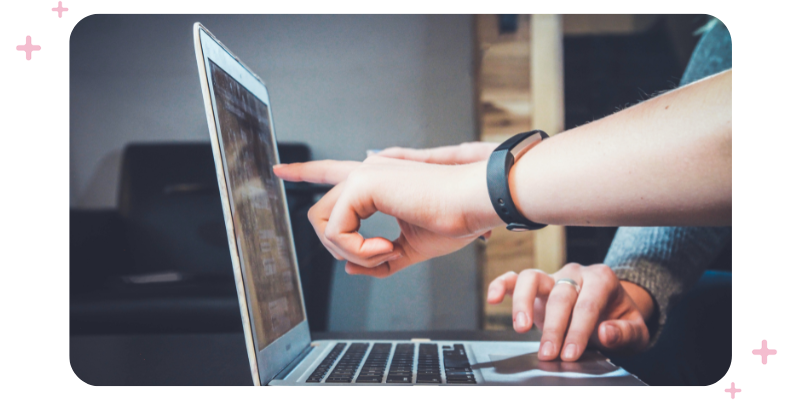 One way to ensure that your clients return is strategically pricing your products or services. In this guide, you'll learn the different steps you need to take to create an effective pricing strategy for your fitness business.
What is a pricing strategy?
The approach you take in charging your clients or customers is called a pricing strategy. Your pricing strategy is a fundamental element of your business, so it's worth getting it right.
Pricing impacts your business operations, marketing, and sales. It affects the decision of your prospective clients and the entire profitability of your business.
What are the different types of fitness pricing models?
Understanding the different pricing models is a great way to start your pricing strategy. Take a look at the list below for the types of membership models gym owners are currently using:
Monthly gym membership pricing model
Considered the traditional pricing model, the monthly membership is commonly used by businesses in different industries.
In this model, members pay a fixed monthly fee to access your fitness studio. Aside from being easy to understand for both the owner and members, the owner will have a clearer view of their target revenue.
Since the fitness business is impacted by seasonality, this model can help generate consistent revenue. Members pay a monthly fee as part of an annual contract or a shorter period. Shorter commitments are usually higher in price; this technique encourages members to sign up for the year-long contract.
Although this model is simple, you can customize it to suit your business needs. You can add promotions to attract new members, incentivize current members to get them to sign-up for a year-long contract, or offer free trials.
Pay-as-you-go pricing model
Pay-as-you-go pricing is a powerful way to attract new members to your fitness gym without any necessary commitment. This model appeals to customers wanting to explore your studio for the first time or those who wish to have the option to visit different gyms at their convenience.
The key is to provide these customers with the exceptional experience you can offer. Since pay-as-you-go pricing does not guarantee a regular cash flow, solely relying on this model is not advisable.
Bundling pricing model
Bundling pricing offers members an upgrade from a basic membership to your high-end service. A monthly rate entitles them to additional privileges, such as unlimited use of the gym, extra classes, free towels, use of the pool, and discounted parking.
This model also helps review what aspects of your gym are essential to specific demographic traits of members. For example, you could offer a membership bundle that utilizes an off-peak membership rate, which is lower than the introductory rate but allows access during your non-prime hours.
Bundle pricing works on the assumption that most of the benefits in the bundle are not readily available to other members, which will then subsidize the cost of those who take up the service.
Dynamic pricing model
Dynamic pricing is the health and fitness industry's newest and most popular model. Members benefit from the gym experience for a fraction of the cost.
Dynamic pricing is a flexible approach that allows businesses to set variable prices according to market demand.
Whereas most traditional fitness business pricing models offer a fixed rate (per month or class), dynamic pricing enables fitness businesses to charge more for classes when demand is high and less when demand is low. Typically, this incentivizes customers to help fill up less popular classes or time slots.
This model is complex, so owners will need to use software to set it up, as managing it manually can be time-consuming.
Value-based pricing model
Setting your prices at the perceived value to the client is known as value-based pricing. This method does not consider your expenses, margins, and market prices.
Typically, this pricing results in higher prices for the client and higher margins for the business owner. The aim is to get your clients to understand the value and be willing to pay.
Specialists and niche markets often use value-based pricing. If your training business targets a smaller niche market or specializes in delivering a specific result, this may be a method you can apply.
An example of this model is focusing your training programs on helping people prepare for a fitness competition, bodybuilding show, or photoshoot.
You can also charge a premium if you deliver the results, although bear in mind that this might reduce your market. While these individuals see the value in your training or prep services, others may not.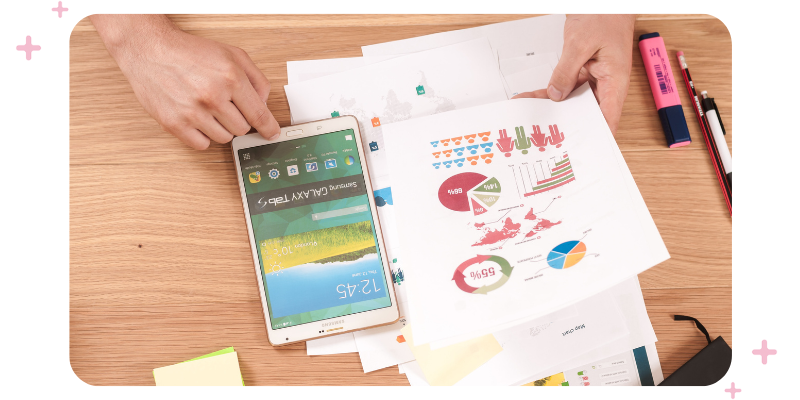 Recommended reads:
How do GYM Management Systems work?
How to make your gym prices appealing to customers
Offering different services at discounted rates makes your gym more attractive because customers get everything they need in one place while saving them money.
You can offer reduced prices for specific amenities and services, such as cardio equipment, group fitness classes, etc.
For example, some gyms offer free personal training services with the purchase of a membership, and this might be an attractive selling point for clients looking to supplement their workout routine.
Before setting the price for your gym's amenities, it's advisable to research and analyze your competitors' pricing strategies.
Should you publish gym prices on your website?
If you're in a well-established industry, and people clearly understand your service, include the price.
People generally know what they're getting for their money, so publishing prices on your website makes sense. Customers can then match a price they know with a service they're familiar with and decide whether your business is a good fit for them.
The problem arises when you provide a specialized service within the fitness industry. Because your members have no context for what you do, they fall back on standard industry rates (on what they've paid in the past).
If you're providing specialized service and experience for a premium price, and people are basing the value they perceive on a standard price, including the pricing on their website might scare them off.
In this case, aim to arrange face-to-face meetings with your clients (which you can afford to do because you're offering a lower volume premium product) to give them a walk-through of your services. Once they understand this, the price will make sense.
Steps before setting your gym pricing
Before setting your gym membership pricing, it's essential to cover these points:
Research the competition
Most clients will consider price the leading reason to join or pass on a gym. Clients might choose your fitness club over your competition if your prices are even just a fraction lower.
Surveying your local market to establish a base for your membership fees and pricing structure is a great place to start.
Since different regions and neighborhoods might be subject to price variations based on demographics, simply relying on your services alone to set prices could leave you under or overcharging your customers.
With this in mind, most clients will have a general idea about price expectations for the area, so you should be prepared to adjust your pricing accordingly.
Break your fitness offerings up into different levels
Try to offer a variety of promotions. Instead of offering a single promotion, create a carefully curated set of offerings that entices prospective members to sign-up.
Offer a basic package combined with a more premium service for a different rate, and so on.
Provide exceptional value
Always make sure to give your members, even those just visiting your fitness gym for a day, an exceptional experience. This is guaranteed to make a positive impression, influencing their decision to commit to a longer contract.
Your services, equipment, and amenities should be worth every penny to ensure that your customers stay with you for the long run.
Get creative with upsell strategies
Upselling is when a business entices customers to purchase an upgrade or add-on.
In other words, it's getting the customer to see the value in making a more significant commitment.
Upselling often refers to converting free trial members to annual members or upgrading existing members to a more expensive membership package that offers more value.
Examples:
Offer a better experience
Offer incentives (such as loyalty points and discounts)
Conduct mini-games or challenges
Expand your offers (i.e., at-home-workouts for busy members)
Duration
Thinking about the duration of your memberships is paramount.
For example, offering a longer contract that costs the same as the monthly membership when purchased individually is not profitable.
Shorter commitments should cost more compared to extended contracts. This will encourage customers to commit to your gym for an extended period to avoid paying more for a shorter contract.
Structure your membership options
Gym memberships are not a one-size-fits-all proposition, especially regarding fitness studios.
Your memberships must reflect the behaviors and needs of your client base and the dynamics of your competition and market.
Consider how frequently your clients use your studio and which pricing plan they prefer.
Let's say your studio offers group exercise or small group training classes, like martial arts, HIIT, or yoga. Do you want a membership that allows clients unlimited access, or would you be better off offering limited access memberships?
Many studios offer unlimited access memberships, but a membership that includes eight monthly classes may work better for you.
Ultimately, how you package memberships must be defined by your value proposition, points of competitive differentiation, and what your clients need and want.
Communicating that to your client base will be critical if a competitor opens up nearby or it's time to increase your pricing.
Understand your target members
Getting to know your loyal clients intimately can help you get more members.
You can start by choosing a handful of regulars who get the most value from your training. Ask them to take a survey or casually talk to them after class.
What kind of entertainment do they consume? Where do they shop? Are they married or single?
All this information will help give you a sense of how you can deepen your relationship with them and attract more people who are likely to be a good fit for your studio or gym.
Use gym management software to support your pricing model
With a never-ending list of administrative tasks, it's common for gym staff to spend more time in the office than many members believe.
However, selecting the right gym management software can help streamline backend duties that drain time and resources, allowing you and your staff to focus on growing your gym and investing in your members.
Gym management software provides a powerful set of tools that will help save your staff time and improve your members' overall customer satisfaction. This software helps organize all aspects of your business in one central location and enables you to perform many essential tasks on your computer or tablet. Rather than having to manage your business on paper, which can result in lost information or manual error, leveraging gym management software is one of the best ways to help streamline your business.
Keep your profit margins in mind
No matter what kind of fitness studio you have, big or small, you should be very well acquainted with the cost of doing business. More specifically, the amount of money that comes out of your pocket to open your doors daily when you factor in rent, utility costs, paying staff, and insurance, among other things.
As fitness gyms are known for having unexpected expenses, your margins and overhead should also factor these in. Similarly, as you continue to build and expand your gym, your margins are subject to change consistently, while your membership fees should be stable.
A pricing model can only be successful once you calculate how much money you need to bring in per month for your fitness club to be profitable.
Keep in mind that when most fitness clubs launch, it is expected that their first months or even years will generate little profit. So as a general policy, playing it safe with your prices is highly advised.
Experiment!
Avoid sticking to one pricing model. Experiment, try different models one at a time or a combination of two to test which of them best suits your business.
Using only one pricing strategy can lead to stagnation or a decrease in profit. Aim to test different strategies that'll help your business flourish.
Create promotions and exciting offers to make your members feel valued. This will even help attract new members if done correctly and effectively.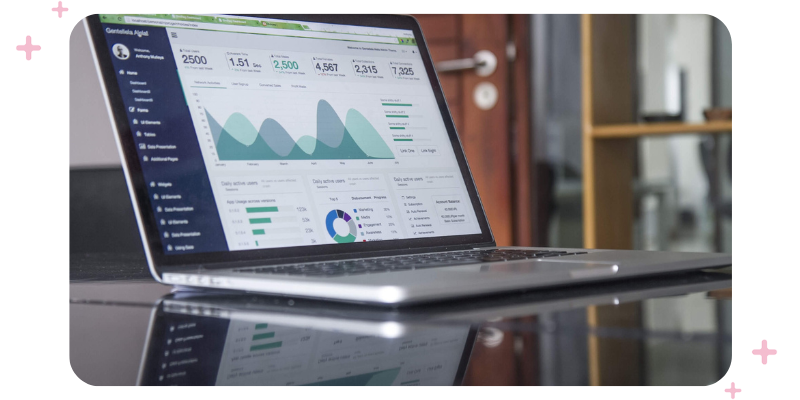 Pricing strategies by fitness club niche
If you offer services at a lower price, you will not have to spend more providing a "top-tier" experience to your members. Below are the factors you need to bear in mind while creating a pricing strategy based on your chosen fitness club model:
Budget gyms
You will need to provide your members with the most affordable services possible. Your main goal is to sell membership as many as possible.
In this case, membership volume is the primary source of your business' revenue.
Mid-price gyms
Consider alternate pricing to allow members to book only during certain times of the day or month.
A good example is restricting discounted memberships from using the fitness gym at a specific time of the day to avoid overcrowding. You can even exclude weekends to their accessibility and accommodate members with schedule preferences.
Boutique gyms
The best thing about boutique gyms is that they tend to offer a more personalized experience for their members.
Happy customers are excited to share their experiences with friends and family. With the price point generally being higher, word-of-mouth plays a crucial role in helping these gyms flourish.
High-end gyms
Pricing is expected to be high for gyms that offer a luxury experience. Therefore, you need to ensure that every detail in your gym meets your members' expectations.
Since members are paying a higher price than other gyms, they will expect a higher quality of services, equipment, amenities, and events.
Positioning your gym in your market
Brand positioning is the process of positioning your brand, and therefore your gym, in the mind of your customers. This is the first aspect to cover if you want a successful gym.
Brand positioning statements are often confused with company taglines or slogans.
Positioning statements are for internal use and guide your business's marketing and operating decisions.
A positioning statement helps you make critical decisions that affect your customers' perception of your brand.
To create a positioning strategy, you must first identify what makes your brand unique and determine what differentiates you from your competition.
Recommend reads:
How to make your GYM Stand out
7 key steps to effectively define your positioning in the marketplace
Determine how your gym is currently positioning itself
Identify your direct competitors
Understand how each competitor is positioning their gym
Compare your business with your competitors to identify what makes you unique
Develop a distinct and value-based positioning idea
Craft a brand positioning statement
Test the effectiveness of your brand positioning statement
Focus on your main programs, and choose the target customers you want to work with instead of trying to be everything to everyone.
In the long term, companies focusing on owning a category in consumers' minds tend to dominate their markets.
Marketing your gym pricing strategy
The degree of success your pricing strategy will have is directly proportional to the number of membership options sold. Pitching the right package to the right customer (as well as upselling further down the road) is vital in making your gym maximize profits.
When marketing your bundles and add-ons, always be clear about your services and how much they will cost.
This is particularly important for budget fitness studios, as members will always be looking to find an affordable price that allows them to attend the gym as often as possible.
For high-end gyms, offering higher prices must come with tangible benefits, which means less upselling and including more services in their offerings.
There are multiple aspects to consider when setting up the pricing strategy for your gym. By utilizing relevant factors such as demographics, competition levels, and positioning, you're on track to finding the right pricing for your fitness business.
This helps you take advantage of pricing strategies, such as bundles and add-ons, that can create powerful revenue streams for your fitness business or gym.
Additional gym membership pricing considerations
As discussed above, unexpected expenses can cause a price spike in your services.
It is essential to think of out-of-the-box services instead of just sticking to membership-generated revenue. You can offer add-on packages, private training, or give discounts to loyal members.
Frequently asked questions on pricing strategy for gyms
How to determine the best pricing for your gym
There are a few key factors in determining your pricing. First of all, your most important reference point is your existing customers.
Client research: know your market
It's essential that you understand your market (aka your customers). What are the local demographics, and who is most likely to visit your gym? How can you attract members of other gyms to diversify their fitness routine to include yours? Gym pricing is intertwined with the type of gym you intend to run and the type of client you expect to attract. Surveys and interviews can go a long way in informing your business decisions.
Local gym pricing: Conform or shake things up?
Most people who are in the market for a gym membership will have done some research on gyms in their area and will have a range of preconceived ideas. If you offer novel pricing models, you might have to sell prospective members on them. The advantage is that you'll distinguish yourself right away. Conforming to expectations may give you an easier time with clients, but your gym will also stand out less.
Keep an open mind: Experiment and update
Above all, it's almost always necessary to experiment to find your ideal pricing structure. You should remain flexible and be willing to discard what isn't working and try something new. There's no way to be certain ahead of time what will be the best pricing model, so be ready to experiment and follow your customers' lead.
Many large gyms that employ bundle pricing will deliberately under-value their services, betting on attracting people who will not visit the gym frequently. This clever strategy entails non-users subsidizing clients who go to the gym more regularly.
What membership pricing strategy do gyms use?
Market penetration is the most common strategy for gyms because it allows them to capture a wider customer base via lower prices, which are more affordable for everyone. This strategy typically enables consumers to access higher-quality services without spending much money.
Are gym membership prices negotiable?
Yes, membership prices can be flexible based on members' needs, given that there might be additional costs to certain allowances or adjustments.
What's the best fitness pricing model?
Although monthly membership pricing models will consistently bring cash to your business, the bundling pricing model is a powerful way to attract new customers and keep current members interested and engaged.
There isn't a one-size-fits-all model, so you'll need to do your research to find the perfect pricing structure for your business.
How do you upsell at a gym?
There are different ways to upsell, such as promotions, add-on packages, private training, discounts, etc.
How many members do gyms need to succeed?
In the fitness industry, the magic number that indicates a certain degree of initial success is 100 members. If you have at least 100 members, competitors will likely see that as a sign that you are doing something right, especially if it's within your first year of business.
What are some barriers that can slow down fitness business growth?
Getting pricing wrong is one of the main reasons why a fitness business might slow down. Undesirable locations, poor equipment, and a lack of qualified professionals can also contribute to stagnation in the fitness industry.
How does TeamUp help with pricing?
TeamUp has lots of features to help you with pricing.
Setting up a payment plan with all the options and flexibility you need - weekly or monthly, any time periods you want. Also, decide on things like cancellation notices.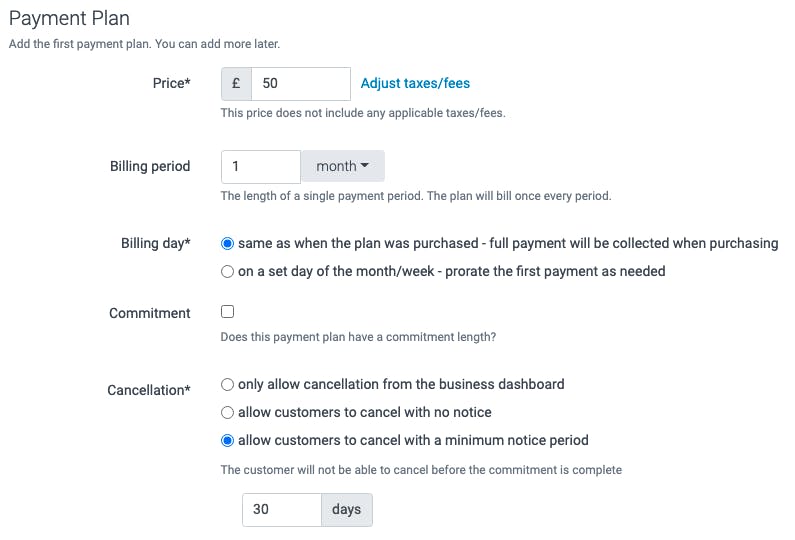 Easily adjust the current price of a membership.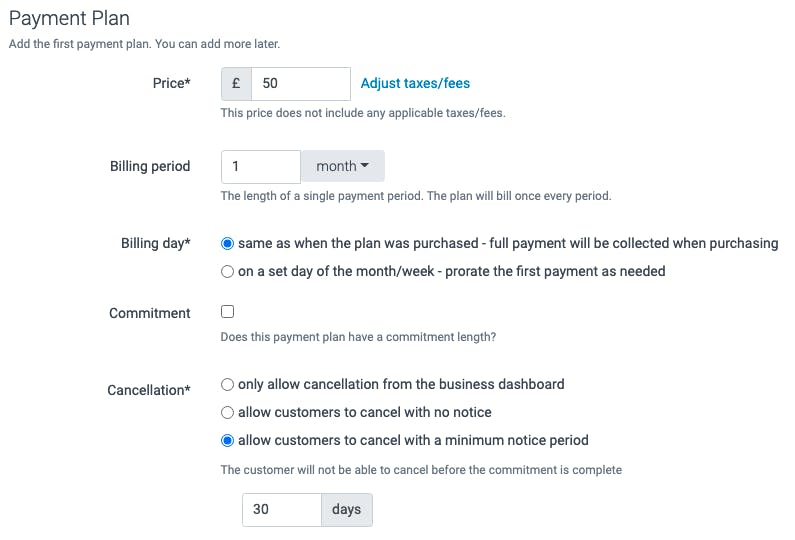 And use our repricing tool to adjust existing members' prices - or just leave the new price for new members.

Changing a price is easy with TeamUp's repricing tool.
This is a very powerful approach because it leaves existing members "grandfathered" into their original price. Another reason to stick with their membership is that otherwise, when they decide to come back, they will have to pay the new price.
How will I know when I've got the pricing right?
The simple answer is that your member feedback will guide you. Ask your members how you are doing periodically using a survey tool, and you will get vital information about your service and pricing.
Open Comment Form