So, you want to bring your workout experience to the next level by opening your gym. That's great!
The global fitness industry has been steadily increasing in the past years. Building your gym or fitness center can be lucrative, but it requires hard work, dedication, and decision-making.
This comprehensive guide will walk you through everything you need to know to successfully open your gym for business: from understanding your target market to securing your licenses and managing your finances.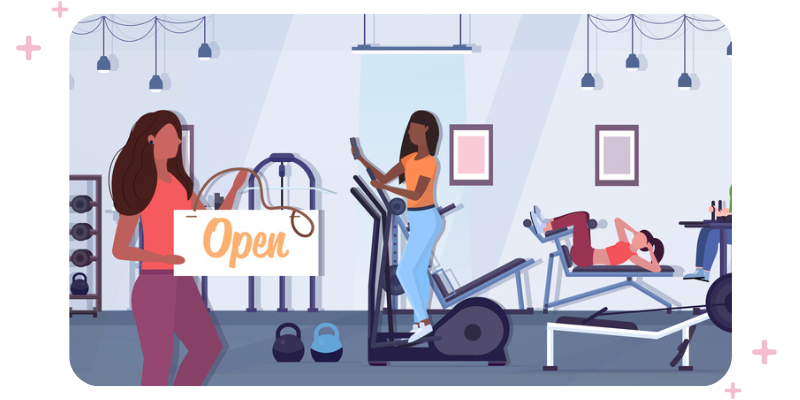 Things you should know before opening a gym
When opening a gym, it's essential to be aware of the costs associated with doing so. These costs can include rental fees, equipment, marketing, employee salaries, and benefits.
Having a clear idea of what you hope to achieve with your gym is also important. This could include growing a community of like-minded individuals, providing a space for people to work out, or helping people achieve their fitness goals. A clear plan and understanding the costs associated with opening a gym can help ensure your business is successful.
If you've said yes to the above points, keep reading! We have much more to share.
12-step guide to opening a gym
Opening a gym or fitness center for business is more than just setting up equipment in a good location. There's much more to think about if you want to give yourself the best shot at success. Think of this guide as your checklist to ensure you're on the right track!
Find your niche!
As the fitness industry continues to grow yearly, competition among gyms is also steeper. There's a good chance that another fitness facility is operating near the area where you want to open your gym.
You don't need to fight them head-on. Identifying your niche is the smart way to get ahead of the competition. Don't try to appeal to everyone. Instead, focus on one or two services that differentiate you from your competitors (it's ideal if you can choose something they don't offer).
This can be your Yoga studio, spin classes, powerlifting area, or anything else that sets you apart.
Establishing your niche can help position you as an expert and build credibility. When that happens, you can then attract loyal members.
Find a name for your gym
The name is critical to all business types. It's your first marketing attempt to attract attention.
Believe it or not, the name can convey so many things about your business. A good brand name reflects your gym's personality, atmosphere, and expertise.
We know that coming up with a name for a gym can be a daunting task. However, taking the time to find the right name for your business is essential. Try to make it unique, catchy, and easy to pronounce! A good name makes your brand more memorable.
Figure out your target market
Defining your target market is also a vital step in opening your business. The key is to understand your audience and be the solution to their problems and needs.
By figuring out your audience, you can come up with the right equipment to acquire, the type of training programs, and even the best color schemes for the gym.
Remember that it's not about you. It's about serving your market, so your decisions should always be based on your target audience.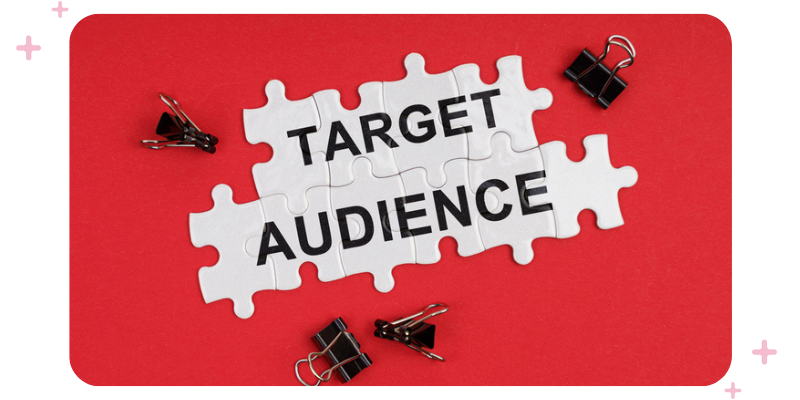 Get trained and become accredited
As head and owner of your gym, make sure that you're as knowledgeable as possible about your industry and the services you're looking to offer. You should have the proper training and experience.
Furthermore, getting accreditations from highly-reputed organizations is also recommended to establish credibility.
Hiring the right staff or trainers is also part of your job. Make sure all your team are certified and can genuinely help your members.
Further reading:
How to get personal training certifications
Best certifications for Personal Trainers
Secure all the necessary gym licenses and permits
Make sure to take out all the licenses and permits from the local and state authorities before you kick-start your gym business.
These permits and licenses may vary depending on your location and the local authorities, so it's important to do your due diligence. Visit your city's office and inform the local authorities about your business.
Failure to secure licenses and permits for running a gym business can result in heavy penalties. The last thing you want to happen is to have your gym closed for not acquiring certain documents.
Protect your business with fitness insurance
Getting insurance for your gym business is crucial. Think of insurance as your safety net.
Your fitness insurance can provide financial support to protect your business's continuity. It comes in different forms, but each type of policy can help you settle legal payments, compensation fees, and other related fees.
Getting insurance for your gym means giving your business financial and legal protection.
Financing for your gym start-up
The cost of starting a gym can vary depending on different factors. You may need between $10,000 and $500,000 to open a gym.
Financing may not be an issue if you have a lot of money in the bank, but if that's not the case, you may need a business loan.
A comprehensive business plan can help you get a successful loan for your gym.
Find a good location for your new gym
Now that you're done brainstorming, and your paperwork is in place, it's time to find the right location for your new gym.
This is another critical step! Again, always consider your target market in making a decision.
Do your research and try to find where your demographics live. Once you have this information, choose a spot that is accessible to them. Also consider conveniences, such as parking areas and transportation.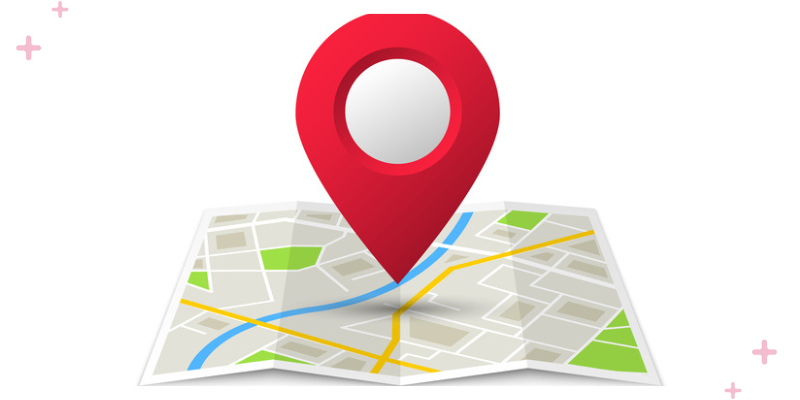 Invest in quality gym equipment
Your gym equipment will reflect the quality of your gym. Find options that fit within your budget, but stay away from sub-standard equipment that could potentially put your members at risk.
Keep in mind that buying isn't your only option. You can also lease gym equipment. It's a less expensive option, perfect if you want to try new equipment or tech for your gym.
Build your team
Next, you should find the right team to support you in running your gym. When hiring trainers and professionals, check that they have enough experience, a proven track record, and are passionate about motivating clients.
Aside from trainers, you may also want to employ staff for reception desk and security.
Market your gym
Now that your gym's up and running, your next step is to get your target audience to see you.
Building a website and setting up your social media accounts are smart ways to promote your new gym. You can also create hype by launching pre-sales and pre-opening promotions. You can create a sense of urgency by giving your target market a time-limited offer.
If marketing isn't your strong suit, consider working with marketing professionals or PRs to promote your gym business.
This will allow you to throw your energy into other areas where you are needed.
Build a community
Creating a strong bond with your target audience is one of the best ways to succeed in the fitness industry. A strong connection with your members creates loyalty.
There are several ways to build a strong community in your gym. You can start by being active on social media:
Post photos and videos of your gym activities

Recognize or feature a member to motivate them

Always respond to inquiries and even complaints.
Launching fitness or nutrition challenges from time to time can build competitive camaraderie. Encourage all your members to participate in the challenges by offering attractive rewards.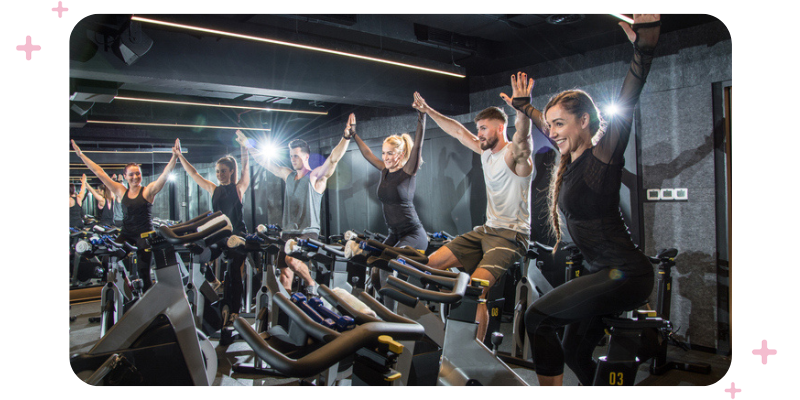 Recommended Reads:
Features of Gym Management Software
How to choose the right GYM Software
How much does opening a gym cost?
Before you take a leap and start making your dream gym business a reality, make sure you can afford it.
So, how much exactly do you need to open a gym?
The answer will depend on the type, size, and location where you want to build your gym.
Some experts suggest you need at least $10,000 to $50,000 as a start-up fund. The amount can quickly rise to $500,000, even up to $1,000,000, depending on the type of gym you intend to open.
Aside from the funds for construction and equipment acquisition, our best advice for start-up gym owners is to have a cash reserve that can cover the cost of your business operation for up to 3 months.
You can use this amount to acquire any small things you might have missed during the planning stage.
Costs involved in opening a gym
It's important to understand that starting a gym or fitness club can be costly. Here are a few initial costs that you should be aware of:
Location and space

: The amount will vary depending on the size and location of your gym. For example, you may need to acquire a bigger space to run yoga, cardio, or spin classes.

Gym equipment

: This amount also varies greatly depending on your desired number and type of equipment for your gym. Prepare at least $10,000 to $50,000 as a baseline fund.

Interior design

: Creating a great atmosphere and ambiance your members love is essential. This cost includes floor layout, lighting, and equipment placement.

Certifications and accreditations

: While certifications and accreditations can be expensive, it's an investment in your business. The amount depends on the organization, but on average, this might cost around $1000.

Licenses, permits, and processing fees:

Getting a business license is also an initial cost. The amount you need to pay will vary depending on your location.

Website:

Every business needs a website to tap into its target market online. We encourage you to hire a professional to do this for you.
Ongoing expenses for a gym
Aside from the initial costs, there are recurring expenses you may need to settle to continue your business operation, such as:
Lease payment:

If you start your gym by acquiring a loan, make sure to pay on time to avoid paying more interest. The amount you need to pay will vary depending on your loan amount.

Insurance:

Some authorities require businesses to get insurance. You can pay your premium annually or monthly. However, please don't consider this an expense because it will protect you and your business from unforeseen events.

Employees' Salaries:

Your employees' salaries also vary depending on their skills and experience. We recommend always having a cash reserve to cover your staff's wages for at least three months.

Permits and certifications:

You may need to pay renewal fees for some permits and certifications. Make sure to pay them on time to avoid penalties.

Utilities:

These expenses include your electricity, water, and WiFi bills

.

Taxes:

You often need to pay your tax quarterly. This cost is in addition to your wage expenses and will vary depending on your business model.

Computer system:

Having a digital system helps you organize operations with minimal supervision. Consider using a digital system to manage your business.
How profitable is opening a gym?
You have spent a lot of time brainstorming and writing a business plan. You have also calculated the initial and ongoing expenses you may need to settle for your gym operation.
It is safe to say that you are eager to make your dream gym business a reality. But is it worth it?
If we base our answer on market research, the answer would be yes. However, it may take a while to make a profit.
In the United Kingdom, on average, mid-to-large-sized gyms and fitness clubs generate around £1 million in annual revenue.
In the USA, one of the top 3 countries for gym memberships, a medium-sized gym could earn around $150,000 annually. Start-up gyms, however, earn $50,000 in their first financial year.
The said market research was backed by Statista's survey in 2020. According to the research firm, 68 percent of gyms that had been open for more than eight years were profitable.
That percentage dropped to 52 percent for gyms open for less than three years.
A study created by Policy Advice, also claimed that all global fitness facilities generate 8.7% more revenue on an annual basis.
How to get your first few members?
Make people feel rewarded to attract members and eventually gain their loyalty. This marketing idea is as old as time, but it's also proven to be effective.
Start by offering a free trial, such as a free class pass or a free weekly pass. You are doing this to create an engagement with your potential target market.
Customers on a free pass will be able to experience your gym's amenities, culture, and customer service for a limited time.
If they wish to continue after the free period, they will need to join your gym. Since they already have firsthand experience, you have a better chance of making a conversion.
A great way to attract new members is by encouraging existing ones to spread the word about your business. You can incentivize them to do so by launching a referral program.
Reward these members for each successful referral they bring. For example, you can offer gifts, discounts, or even a free month of membership.
You can also host events and contests to attract attention and hire professionals to help you spread the word about your events.
How to open a gym with no money?
You need a good amount of cash to start a new business, and opening a gym isn't an exception. However, there are ways to get around this situation with planning, hard work, and commitment.
With the right mindset, opening a gym without breaking the bank is possible. Keep reading to find out how!
Steps to opening a gym with no money
Keeping your expenses low is vital if you want to open a gym with no money. The steps below will help you make it to reality:
Create a solid business plan and apply for a mortgage loan. If you pass the assessment and evaluation, the lender will offer you cash for you to start your gym business.

Be willing to start small. With dedication and consistency, you can slowly grow your business afterward.

Take advantage of free media for your marketing effort. Open social media accounts and be active online. Make sure to respond to all questions quickly and politely.

Offer quality gym service. Let your members spread the word about your gym.
How does a gym make money?
Gym owners' earnings directly depend on how effective they are at acquiring new members while maintaining the loyalty of their current members.
The majority of the money comes from membership fees that are collected every month. However, there are a variety of ways to maximize your income stream.
You can also start yoga classes, personal training, nutritional counseling, and even virtual exercise classes.
You can earn an extra amount using the skills you gained from years of experience.
You can also use your influence to sell supplements and apparel as a gym owner. Since you are marketing within your network, you can sell plenty of goods.
Another way to earn extra money is by subleasing your gym space to other fitness professionals. For instance, if your gym doesn't offer chiropractic and physiotherapy services.
You can offer your space to make more cash.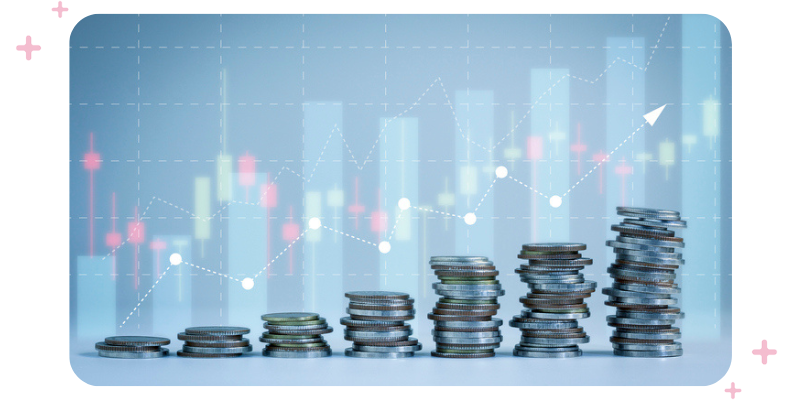 How much can you charge customers?
In the United Kingdom, the average gym signup cost is between £25 to £40. This gym signup fee includes a one-off joining fee, which is an activation charge to start using the gym, and a monthly membership fee. However, some gyms do not have any sign-up fees. The monthly membership fee for gyms in the UK ranges from £20 to £40. There are also gyms that offer discounts for annual membership fees. For example, you can get a 12-month membership for the price of 10 months at some gyms.
In the USA, most gyms and fitness clubs require a sign-up fee of $100 to $300.
On the other hand, it costs around $37.71 for a membership at a well-known gym. Low-tier subscriptions cost about $31 per month, while higher-tier memberships cost about $44 per month.
Pricing is another challenge for any business owner. A mistake in pricing can mean breaking the loyalty of your members. But it's also true that you can use your pricing as a strategy to get ahead of the competition.
The first step is to research your target market and balance it with the type of gym you want. If you don't enjoy taking a risk, you can check out your competitor and see how they price their service.
You can follow their pricing strategy to create a baseline. However, if your service is significantly higher in quality, your price should reflect that.
You can also use your pricing as a marketing tactic. Offer time-limited promotions and packages to convince your members that they get more than they paid.
You can also waive the sign-up charge during slow periods.
How can you make your business more profitable?
You can say that your gym or any other business is profitable if the revenue is higher than the expenses. You can either lower your expenses or create a plan to increase retention while attracting new members.
For us, the latter sounds like a better strategy. It would be best if you strive for continuous improvement, increase your knowledge and identify the success factor in your business.
You can also launch a campaign to motivate existing members, such as challenges, contests, and loyalty reward plans.
Finally, keep all your members happy and satisfied. Understand your target market. Your gym should provide a haven where people can work out with peace of mind.
Always try to be the solution to their problem.
Frequently asked questions on opening a gym


How profitable is owning a gym?
Opening a gym can be a profitable business with the right strategy and dedication. However, earnings are much higher after the first year of operation.
Gym owners have more chances to succeed after they pass their first year. Wellness Creatives also claimed that all global fitness facilities generate 8.7% more revenue on an annual basis.
What is the success rate of opening a gym?
The worldwide value of the gym and fitness sector is worth billions of dollars and continues to increase every year.
While owning a gym and fitness club has massive potential, the success rate is slim. According to IHRSA, 81 percent or 8 out of 10 start-up gyms and fitness studios fail within their first year.
Is it hard to open your own gym?
Opening a gym can be a very challenging task for anyone. There are many things to consider to increase your chance of success.
It requires a lot of brainstorming and a solid business plan to map out a clear direction for your business. You can use our 12-step guide so that you won't lose track.
What are the costs involved in opening a gym?
Opening a gym or fitness club business isn't free or cheap.
You need to have enough amount to pay for your location, rent, gym equipment, interior design certifications, accreditations, permits, licenses, and even your gym website.
The amount you need will vary depending on your location and the type of gym you intend to build.
What are the ongoing expenses for a gym?
Aside from your initial cost, it would help if you also covered recurring expenses to continue your business operation.
This includes but is not limited to lease payment, insurance, employees' wages, permit, certification, utility, taxes, and computer systems. Gym owners must have cash reserves to cover all these costs.
Is opening a small gym profitable?
Yes, opening a small-size gym can also be profitable. However, it requires passion, strategy, and a solid business plan. The owner should be willing to start small and consistently grow his business.
The owner should also use social media as a marketing tool to tap into their target market.
What type of gym is the most profitable?
According to a Statista survey in 2020, CrossFit gyms were the most profitable type of gym. The survey claimed that 69 percent of CrossFit gyms in the United States were successful in the said year.
It was followed by Boutique/Yoga and Personal Training Gyms. Meanwhile, only 50% of martial arts gyms in the survey reported that they are successful.
What makes a good gym?
A gym that identifies its target market, niche, and solid business plan has more chances to succeed. The gym should provide what the members need, such as proper, safe, and functional equipment to all members.
It should also promote a comfortable, pleasant, and enjoyable workout environment.
How do I attract people to my gym?
Make people rewarded and motivated to attract and eventually gain their loyalty. Launch marketing strategies such as free gym passes, referral programs, challenges, and contests.
Be visible online and be active on your social media. Consider hiring marketing professionals to increase your reach further.
What services should a gym offer?
Don't try to appeal to everyone. You should identify your niche and focus on those areas. Focus on one or two of your most outstanding services or features.
It's ideal to choose those areas that your competitor doesn't have. Establishing your niche can create credibility and be tagged as an expert provider in those areas.
What do gym members want?
Gym members are looking for a place to exercise and get in shape comfortably, safely, and feel motivated. They want quality, functional gym equipment with competent personal trainers to guide them.
Finally, gym members look for a place that can bring absolute convenience, with an organized system, and is easily accessible.
Open Comment Form