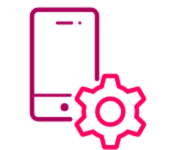 Fully integrated with TeamUp
Your Custom Branded App is synced with TeamUp, so the whole process is seamless for you and your customers.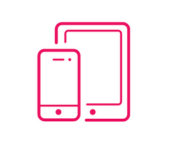 Cross-platform compatibility, always up to date
The app works with all leading Apple and Android phones and tablets. Updates are rolled out automatically, so you never need to worry about upkeep.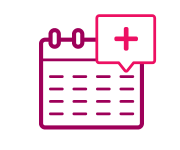 An enhanced member experience
Radically increase engagement with easy bookings, personalised workouts, meal plans, on demand content, goal setting and performance tracking, and in-app messaging.
Make it your own
Fully customized with your brand's look and feel - add your own logo, colors, and images. The entire member journey, both in and out of your facility, is delivered under your brand.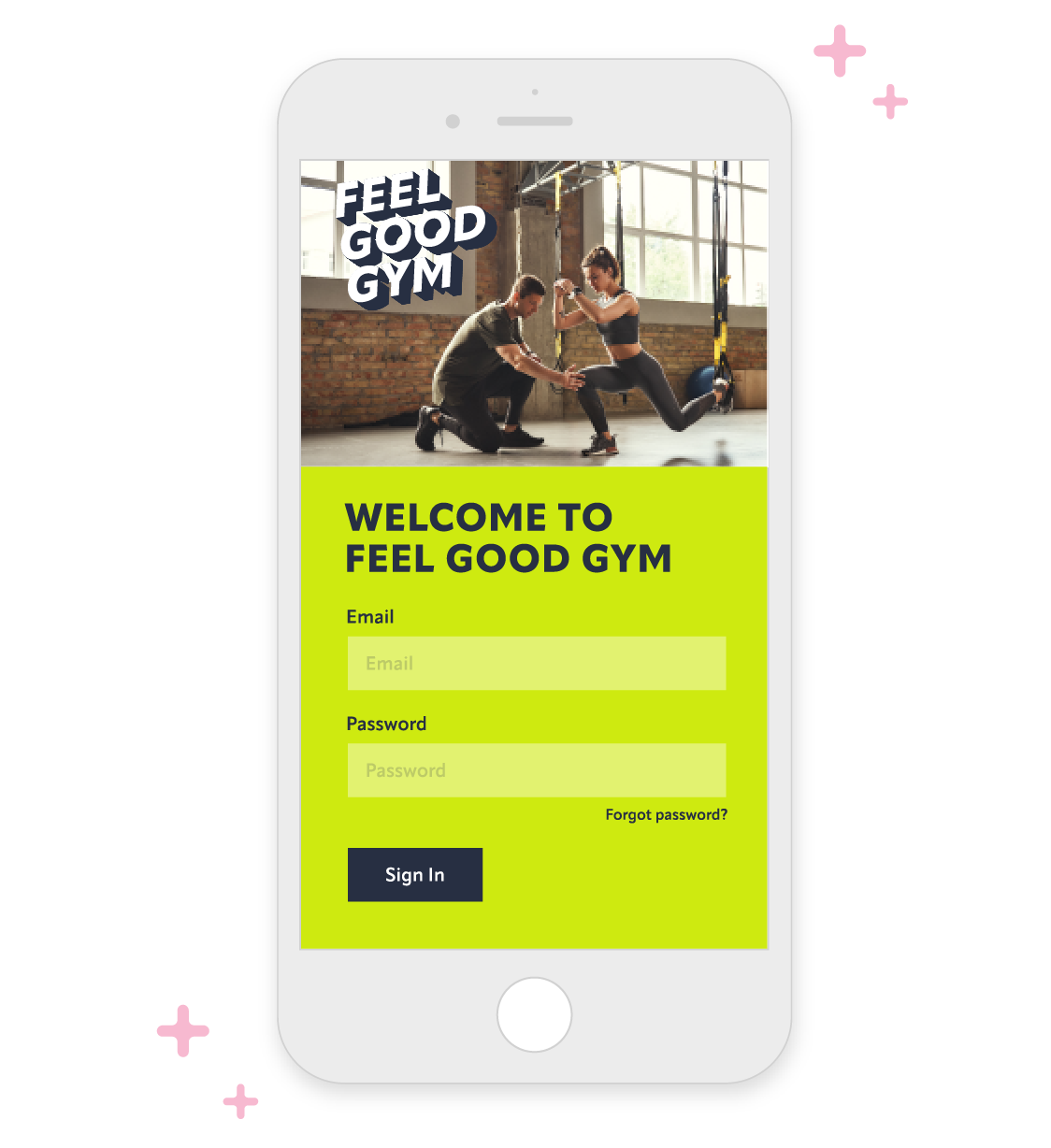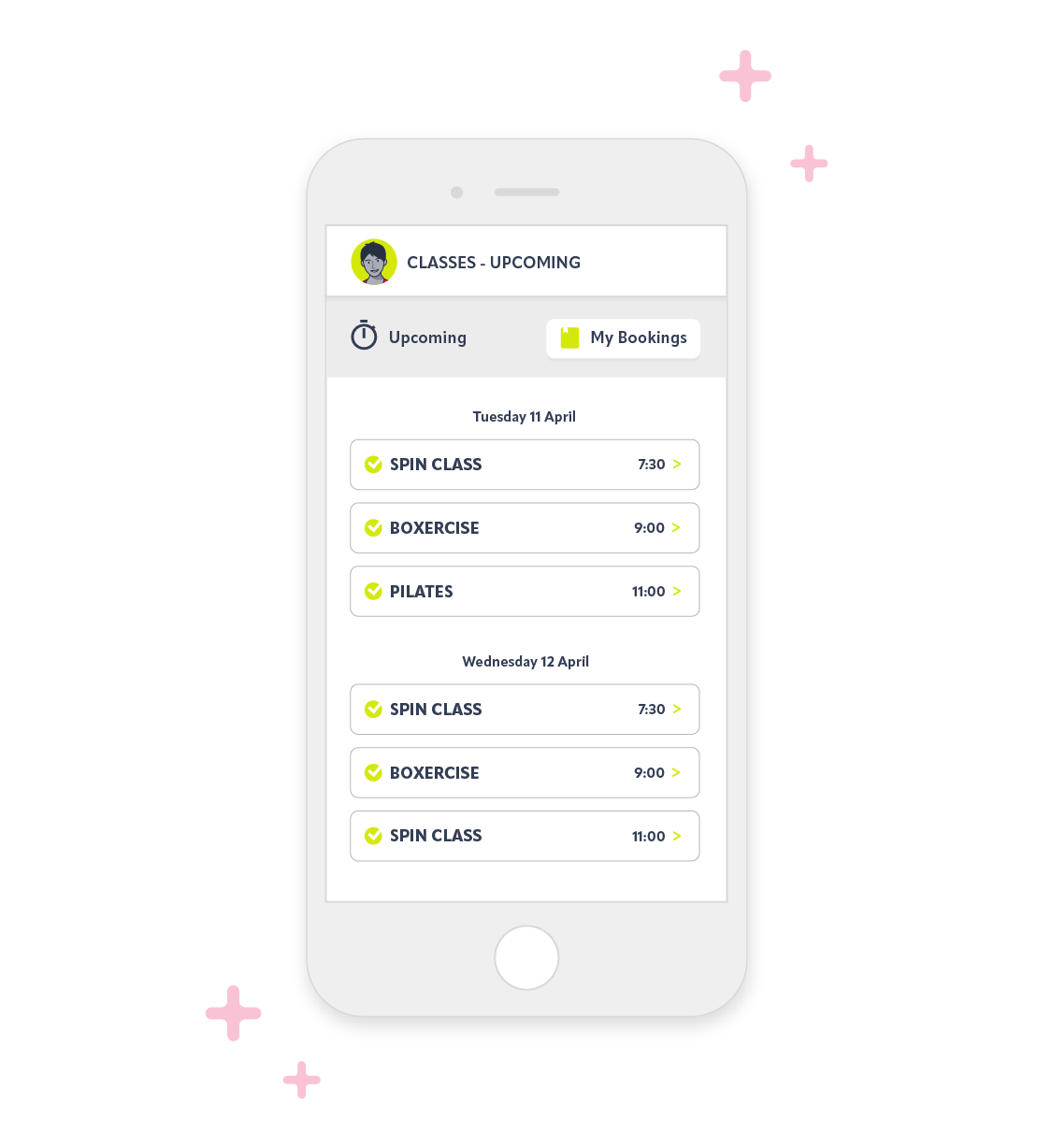 Bookings and payments, one tap away
Designed with your customers' experience in mind:
Class and course reservations
Waitlist management
Appointment scheduling
Registration management
Membership and class payments
Stay connected
Instantly send or schedule push notifications to let your customers know about promotions, events, and important news.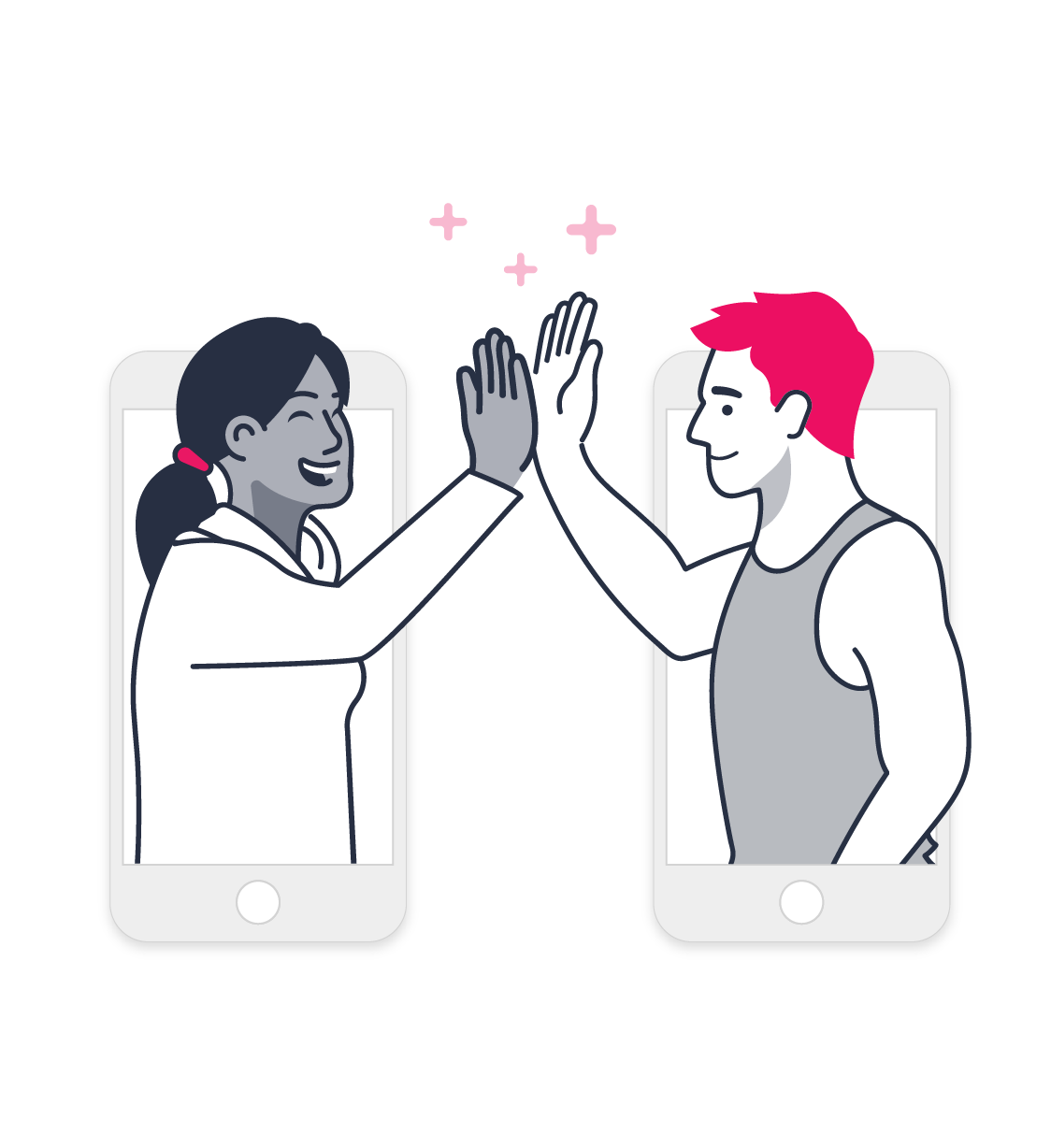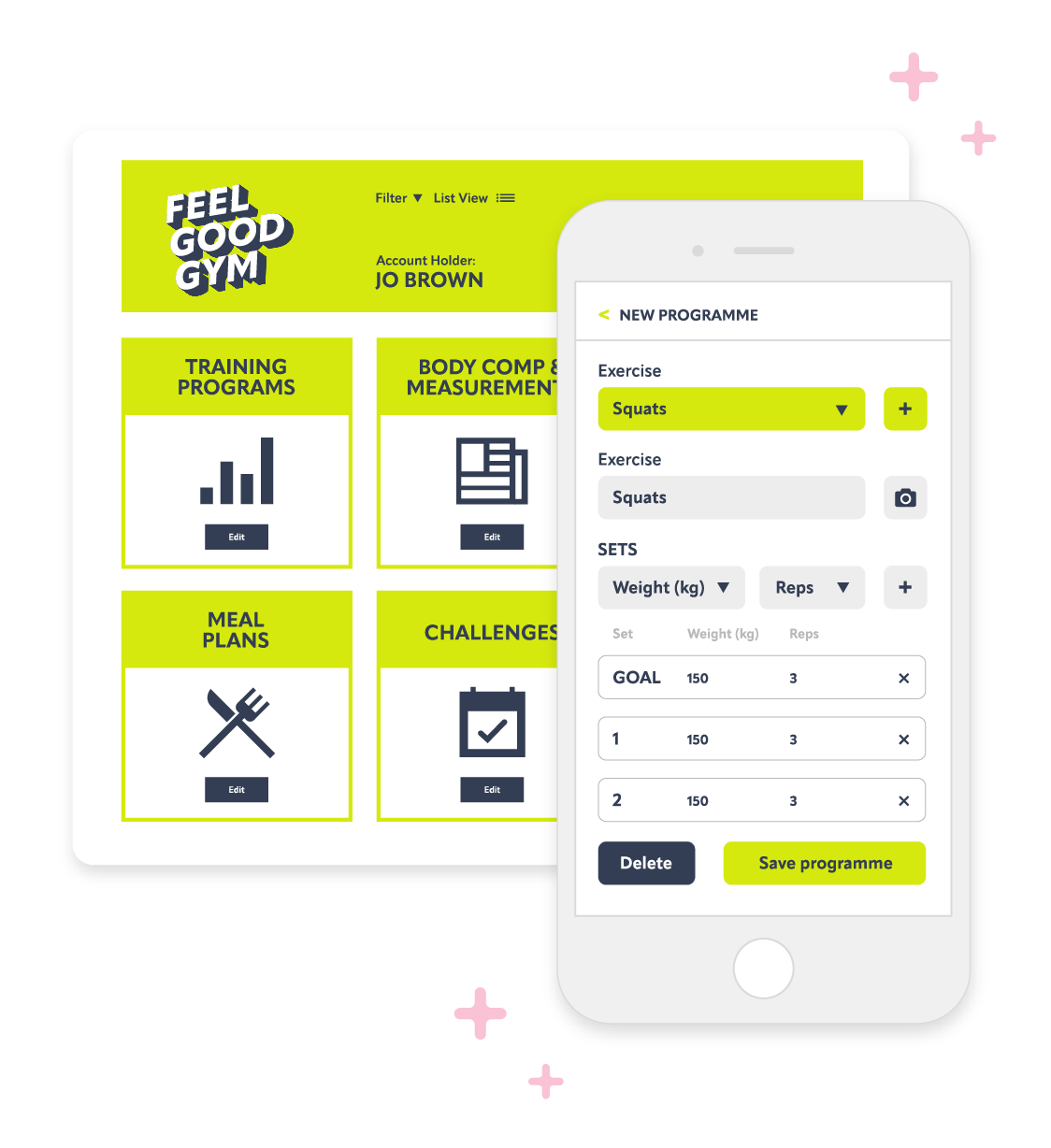 A premium experience
Drive engagement and delight your customers with personalized meal plans, workout programs, and challenges.
Progress and workout tracking
Your members can set goals, link the program they're following, and connect with wearables or apps for live and ongoing performance data.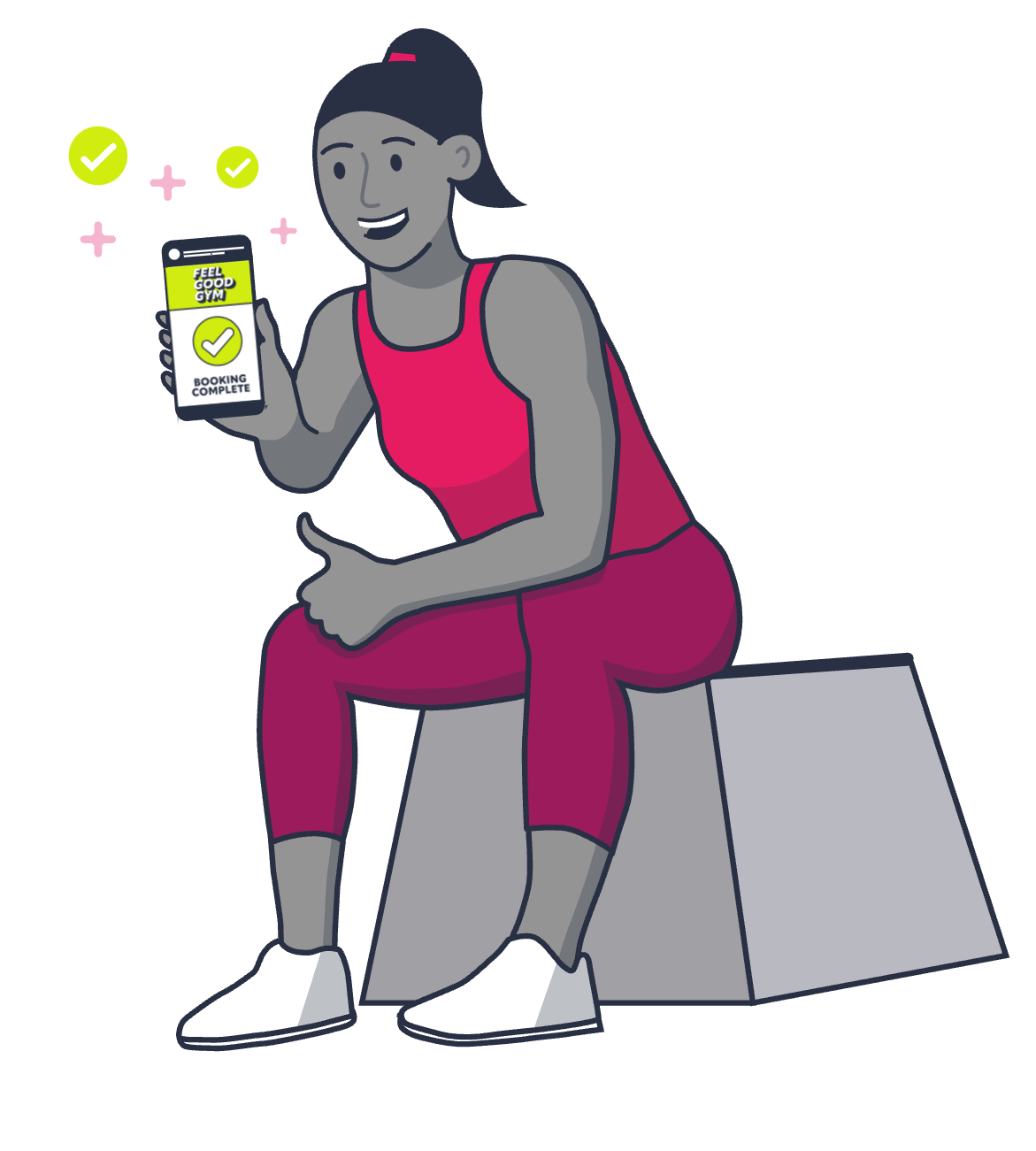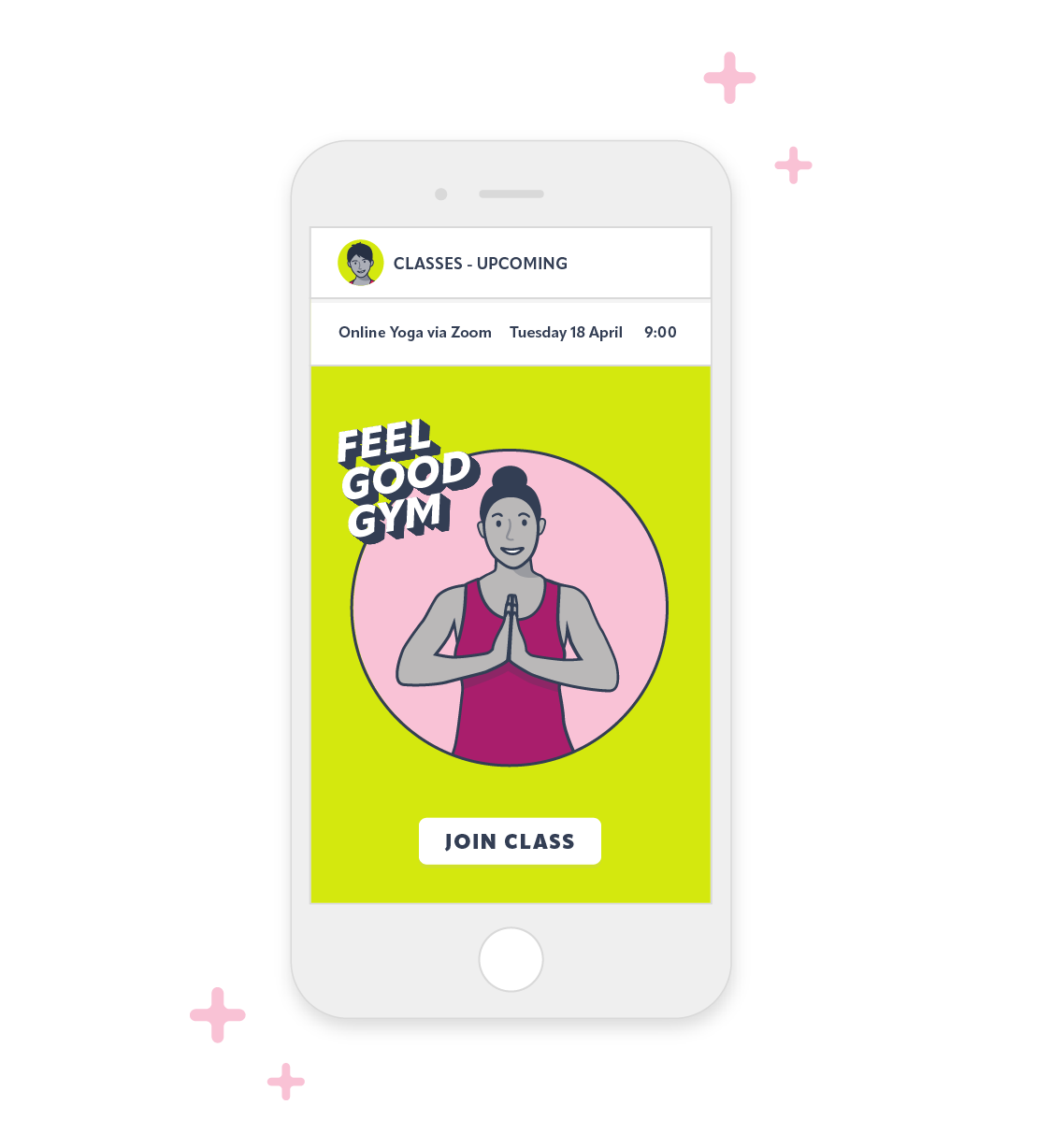 Virtual training
Stream your classes online via the integration with Zoom and/or make your classes available on demand. Don't have time to create your own content? The app comes pre-loaded with an extensive library of over 1,000 virtual classes, with new classes added every month.
Learn more about the Custom Branded App
Ready to get started or have questions about the app?
Let's chat!
Pricing
TeamUp service fees are based on how many active customers you have per month, and the Custom Branded App costs £69/$89/70€ per month.
Move the slider to view your total monthly cost.
All features included
Automatic updates to the app
Full TeamUp-app integration
0-100
Active customers
An active customer is someone who has a registration or purchases something from your business during the month. A customer is only ever counted once per month, regardless of how many times they attend or purchase.
TeamUp for your large business or franchise newtwork
We have special tools to help you manage and scale your larger operation. Enquire now to find out more and set up a consultation with our enterprise team.
Frequently Asked Questions
Not sure if TeamUp's Custom Branded App is right for you? Here are some common questions about the app.
How much does the Custom Branded App cost?
The Custom Branded App costs £69/$89/€70 per month. This fee includes app updates and edits.
How customisable is the Custom Branded App?
You can customise the app with your brand's colours, logo (inside the app and on the mobile/tablet screen), and photos. In terms of functionality, there are multiple modules (such as workout tracking, goals, meal plans, etc.) you can add on top of TeamUp's features.
How can my customers download the Custom Branded App?
We'll publish your app in the App Store and Google Play, so your customers will be able to download it to their phones and tablets from there.
Can customers buy memberships on the Custom Branded App?
Yes. The app is connected to TeamUp, so your members will be able to purchase all the memberships you have on TeamUp.
Can I create training programs for my clients? What about meal plans?
Yes, you can create custom workout and meal programs for your members from the app.
Can I send notifications to my members via the Custom Branded App?
Yes! You can send push notifications instantly or schedule notifications to let your members know about promotions, events, and any other important news.
Does TeamUp's Custom Branded App integrate with MyZone?
Yes! For more information on how to link MyZone to your Custom Branded App, check out this guide.