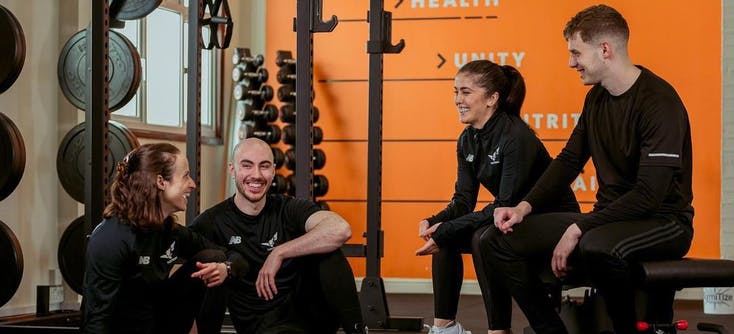 Photo Credit: Hunt Fitness
Step 1: Get your personal training certification
To become a personal trainer you must first pass the certified personal trainer exam and obtain your official certification. During the certification process, you will need to obtain several accreditations including First Aid, CPR and AED certifications and enrol in a personal training course with one of the certified agencies recognised by the National Commission for Certifying Agencies (NCCA) for the US and the European Register of Exercise Professionals (EREPs) if you live in Europe. Some of the most popular include FiTOUR, ASFA, NFPT, NASM, ACSM, and CIMSPA (UK).
Once you have selected a personal trainer certification program, you will participate in their required courses and prepare for the certified personal trainer exam which will be administered by the individual program. Each program has its own requirements and fees, so be sure to do your homework to select the right program for you. When you have passed your exam you will receive an official certification letter and card and be qualified to apply for any fitness professional position or start your own fitness business.
Step 2: Launch your business and create your business plan
With your training certification in hand, you now have several paths to explore as a newly qualified personal trainer. The two most common options are going to work as a trainer or instructor in an already established facility and business, or launching your own PT business as a contractor or LLC. For the purpose of this article, we will explore launching your own business. There are several things you need to consider when launching your own business including:
Will you operate your business out of a facility?
Who are your services fit for?
Where do you want to be located?
Will you offer your PT services online?
Once you have decided on some of these key aspects you can begin putting together a business plan which will include your goals and revenue projections. Remember, establishing these key goals, in the beginning, is important in figuring out how to get started, but they don't have to be set in stone. During the process of planning and mapping out your business, you might decide to make changes and adjustments, and that's ok. But once you have clients and have officially launched, commit to your plan of action and the promises you make to your clients. Those early clients will appreciate your consistency and you can start building with retention secured if you learn early on how to keep your clients happy from the start.
Open Comment Form