At the heart of running any business is ensuring you have all the tools you need to manage your new venture to the highest possible standard. That includes investing in intuitive personal training software to streamline your day-to-day admin needs.
This guide shows you how online personal training software can help drive your business forward. Find out how to improve your organisation. Enhance your customers' experience of booking classes with easy access to your schedule and availability.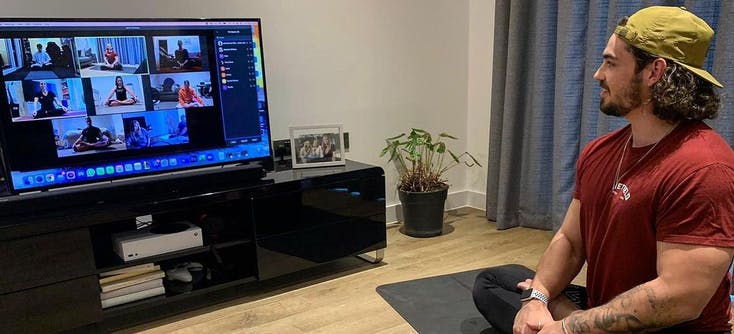 Photo Credit: Luke Sumner-Wilson
The time-saving benefits of booking management software
One of the principal reasons for investing in personal training software is that you want to spend the least time possible managing your admin especially when it can be digitised and organised in one easy-to-use place. Avoid jumping from spreadsheet to spreadsheet or having a handwritten calendar and accounting system.
Investing in the right management software cuts down the time spent organising admin. Whether it's organising your personal training clients by sorting out schedules, classes, and appointments, or chasing up payments, there are a number of ways how software can save time for more important tasks.
Instructors and business owners can concentrate more time on leading great sessions rather than sitting at a desk sifting through paperwork.
Increased client retention
Another one of booking software's many benefits is increasing client retention. There are a lot of things you can do to keep your clients and members coming back to your classes and sessions.
One of your biggest assets is you and your staff, but it's not the only factor. Booking software makes the process of signing up for classes and paying for sessions easy for your customers.
Being able to see your availability on their customer app makes it simple to book sessions straight from their phone. Many consumers now do their booking and purchasing from their mobile devices. Having a tool that can allow them to do this is important for your business.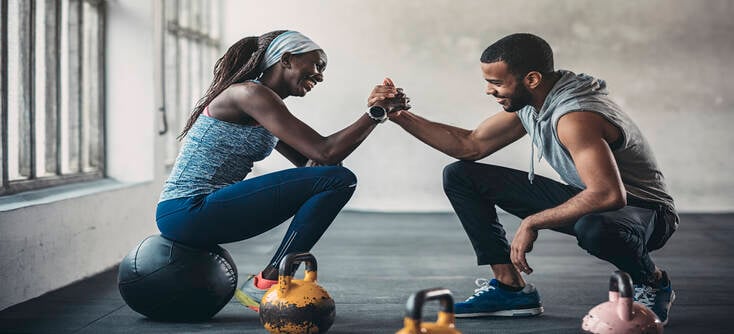 Allows you to build loyalty with clients
Customer loyalty is a key part of any business, especially for personal trainers who rely on the retention of their clients. With the help of a booking system, you can avoid clients cancelling sessions last minute or not turning up at all.
Having the option to create memberships for your business with clear cancellation and no-show policies means your clients and members are made to be accountable for their sessions.
Increases your communication leading to better client engagement
Personal training software can also help you keep your clients engaged. From the moment they sign up to join your gym or studio, sending regular information is key to ensuring they remain motivated to come back to class.
It makes them aware of all your offers and deals, and most importantly, it shows that you care. You don't want to be sending out completely impersonalised emails to a large group, but equally, you don't want to have to single-handedly produce an email to each and every client you have.
Integrations with apps such as Mailchimp, allow you to schedule newsletters to go out to your customers giving them all of the information they need about upcoming sessions. Which eliminates the need to send emails manually one at a time.
Use your emails and notifications to send out welcome messages, inform your current members about any special offers you might have, send tips and advice about training for goals outside of class as well.
Improves your credibility
Using personal training software makes you and your business appear more professional and organised to potential clients. When your availability and schedule are easy for customers to see both on the customer app and your website, they can clearly see when they can book a session, how much it'll cost, and also your transparent cancellation policy.
It demonstrates a level of professionalism that a lot of clients look for, especially if working with a personal trainer is new to them. New clients will also be able to get their admin out of the way while signing up online. When they sign up for a membership, you can request that they fill out waivers, health questionnaires, and any other necessary forms online.
Not only does it make it easier for both client and trainer to get that process out of the way, it once again shows your organisation in keeping your admin in order and up to date. These seemingly simple things all add up and improve your credibility with clients and members.
Discover how the right management software can help you build a brand
Gives you the chance to build a brand
With the right CRM, you can make your fitness business stand out from the crowd. New customers will be made to feel welcome from the moment they sign up, and they'll also feel in control of their membership plan with the ability to edit any aspect of their profile from a customer app.
From easy class sign-ups to transparent payments, your customers will have every faith in you as their personal trainer. But make no mistake, while this is really important, your clients keep coming back for you.
Your classes and sessions are why they keep renewing their memberships, and the fact that your personal training software makes it so easy for them is a huge bonus. All this will lead them to help your business grow through referrals, the starting line for creating your personal training business into a brand.
Makes invoicing easier
As a personal trainer, you rely on prompt payments to run your business smoothly. You don't want to have to chase up clients for late payments after you've given them your time and expertise.
Organising your payments through online personal training software means you can set out a clear payment policy for your clients. Setting up memberships, classes and courses on your CRM mean that you can be sure you'll receive payments before any sessions take place.
You'll also be able to track payments from when the money leaves your clients' account until it's deposited in yours. You'll also see fewer no shows or late cancellations as people are less likely to cancel classes that they have already paid for.
Increase attendance from further afield with online classes
Is online personal training better than in-person?
We know that online PT isn't "better" than in-person training, but it is an opportunity for you to expand your business. The pandemic showed that in-person training isn't the be-all and end-all. You can take your sessions online which has opened the door for personal trainers to market themselves further afield.
Offering online classes to people outside of your local area is now possible. Host classes through your booking software which can be scheduled and linked to your Zoom account and then a link will be sent to your client.
Clients no longer have to skip sessions when they're away. You can keep your in-person classes live and kicking and adding online classes and on-demand content can really help to expand your business.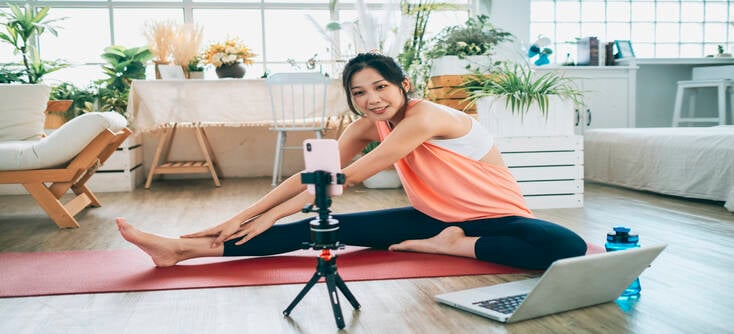 How effective are online personal training sessions?
There is no reason that your clients shouldn't see the same results as they would in an in-person class. As an instructor, it does mean coming with a few workarounds to correct form, but there's no reason you can't achieve this over Zoom, especially if you're taking a session with someone you have already taught in person.
The growing trend of online training means you can also make sure you stay in demand with on-demand content. Making your on-demand content a perk exclusively for your fully-paid members is a great way to encourage them to keep chasing their fitness goals outside of class.
But more than that, it means that if they do ever have to miss a session, they can follow one of your workouts through your personal training software.
To sum up
Personal training software is a great way to manage your bookings and to clearly set out your schedule and availability. But it is so much more than that. Investing in the right personal training software is a way to manage payments and cancellations in such a way that both trainer and client are never in doubt about the processes and policies involved.
It also allows you as a trainer to keep all the waivers and forms you need from your clients in good order. Finally, it makes communicating with your clients an easy task. Sending out newsletters and welcome emails becomes the simplest of processes so you can maintain good communication with your members throughout the time you work together.
Request a Demo
Interested in finding out more about how personal training software could help you? Sign up for a free trial and request a demo with one of our customer success specialists.
Thanks for reading!
Open Comment Form