Whether you're opening a fitness studio or starting a personal training business, getting insurance is a very important part of keeping your fitness or personal training business safe. You, your clients, and all the parts of your business need protection from common risks and liabilities that can often occur during fitness and exercise.
To help you learn what exactly you need to avoid these risks, this guide breaks down everything you need to know about the most highly rated insurance groups, what types of insurance are recommended and prices.
But first, let's take a look at insurance and why it's best to choose an insurance fit for fitness businesses.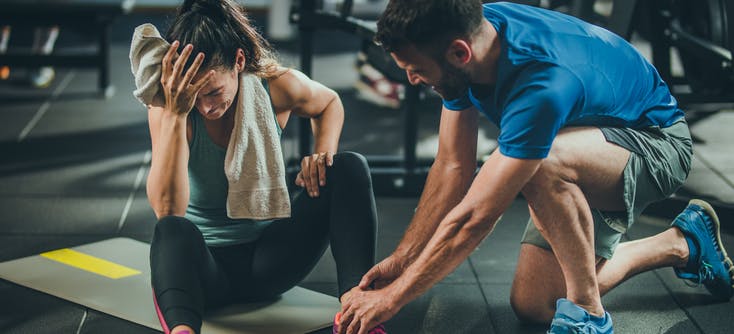 What is fitness insurance and why do I need it for my business?
Fitness insurance, or fitness liability insurance, is a type of business insurance that protects industry professionals against damages or injuries that might happen in a class or session as well as on their premises. It also covers property damage for premises and equipment in use in a gym or studio.
In both the USA and the UK, fitness insurance is a legal requirement if you wish to work as a fitness instructor or own your own fitness business. To qualify for insurance in the fitness industry in the UK, you must be able to prove you have the correct certifications. In the USA, the minimum requirements concerning both the level of insurance and the basic requirements to qualify for insurance vary from state to state, and it's important to remember that the systems are in place to protect fitness industry professionals.
What does fitness and personal trainer insurance cover?
Fitness insurance covers gyms, studios, and instructors in a variety of ways. Firstly, it's there to cover businesses and trainers if a client sustains any injuries either during classes and sessions or while using exercise equipment at your facility.
Fitness and personal trainer insurance will also cover you for any equipment damage that occurs along the way. Whether through wear and tear or accidental damage during a session or a workout, footing the bill for new equipment can be a large expense, especially for smaller or independent businesses.
What are exclusions and why are they important?
Knowing what a fitness business or personal trainer insurance policy covers is only half of the research done. Make sure you are fully aware of what isn't covered as well. Known as exclusions, every insurance provider will have certain things that they won't cover.
When you look into an insurance provider, it can be a good idea to first look at their exclusions, and then work backwards from there. That way you avoid signing up for a policy that at first appears to cover your needs and then finding out later on down the line that something you need to be covered actually isn't.
Types of fitness insurance
There are 10 types of insurance that fitness businesses should consider investing in.
General Liability. This provides cover for you and your employees should anyone pick up an injury while in a session or on your premises.
Professional Liability. This covers fitness businesses against claims of negligence for any employees considered legally acting on behalf of you.
Business Income and Extra Expense Coverage. If your gym or studio needs to close for a period of time due to a fire, flood, or any other unforeseen circumstances, this covers you to move to temporary premises.
Workers Compensation. Workers compensation covers you for any injuries staff may have while working for you.
Occurrence Policy. Occurrence policies cover businesses for any backdated claims. If a client or former staff member had an injury several years prior and make a claim, for example, you'll be covered.
Equipment Breakdown Coverage. If any large equipment is faulty or breaks down (treadmills, elliptical machines, and even air conditioning), it can be quite costly for businesses to fix or replace which is where equipment breakdown coverage comes in.
Business Personal Property Coverage. If anyone is accidentally hurt in other parts of a gym or studio, such as offices, classrooms, or changing rooms, it'll be covered by this.
Participant liability and Accidental Medical Coverage. For competitive sports such as martial arts or CrossFit, this type of insurance covers your business and your members when they participate in any competitions.
Premises Liability Coverage. This covers your whole premises, from the gym or studio to the parking lot if anyone is injured at any point on your property.
Employee Dishonesty, Money and Securities Coverage. Cover businesses against dishonest employees if there is ever an instance of theft, computer fraud or identity theft. It's important to ensure you have run all the proper background checks into your hiring procedures.
The most highly recommended fitness insurance providers
There are a lot of options out there for fitness business and personal trainer insurance providers. From personal trainers to franchises, it's important to make sure you choose the right insurance to fit your needs. We've chosen 11 of the most recommended insurance providers for you to check out and start to find the right provider for you and your business.
Read on and find the right fitness insurance provider for your fitness business
Ace Fitness Insurance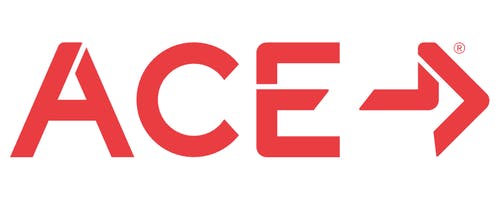 As well as being a place to get certified, ACE Fitness offer insurance with both broad protection and proof of enhanced credibility and professionalism. Broad protection covers instructors using both gyms and studios as well as those who lead sessions in an outdoor setting. Enhanced credibility and professionalism means that ACE offers their customers a card to prove that they have liability insurance which can be needed for clubs and gyms to allow independent instructors to use their facilities.
Liability packages and policies: ACE offer one-year and two-year policies. They both have three price categories that cover businesses up to $1 million, $2million, and $3 million per occurrence with an annual limit for each policy of $3million for the lowest, $4 million and $5 million for the highest premium policies. The one-year policies cost $1172, $215, and $218 respectively, while the two-year policies cost $294, $380, and $386.
The Athletics and Fitness Association of America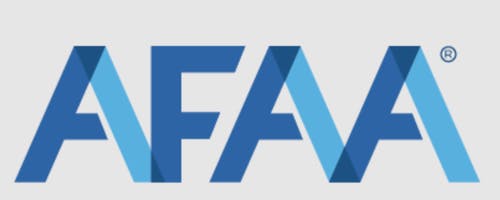 The Athletics and Fitness Association of America (AFAA) have partnered with GetInsured, and Next Insurance Inc to offer AFAA certified professionals not just liability insurance, but health insurance as well. Fitness professionals are able to get general and professional liability insurance at different rates depending on the chosen package.
Liability packages and policies: Starting at $11.00 per month, there are basic, pro, and pro plus packages available. For a full quote for each package, you can get an instant quote here. The basic package has a $500,000 dollar limit with a $1.5 aggregate. The Pro package has a $1 million limit with a $3 million aggregate. Finally, the Pro Plus package has a $2 million limit with a $4million aggregate.
EMD UK

EMD UK offers a number of membership packages to fitness businesses in the United Kingdom. Each membership is designed for different fitness professionals. EMD UK offers memberships for group fitness, personal trainers, and for instructors working towards a certification. Each of the memberships includes public liability, professional liability and product liability insurance up to £10 million, and £2,500.00 personal property and great personal accident cover as a part of the fee.
Liability packages and policies:
Group Exercise Membership costs £49.00 per year. Group fitness instructors must have attained a Level 2 qualification except for yoga and pilates instructors who must have Level 3 or a minimum of 200 hours teaching experience to qualify for the membership.
PT & Specialist Membership costs £64.00 per year and is designed for PTs and specialist trainers such as pre-and post-natal, cardio rehab, nutrition, sports massage and others. The minimum requirements to qualify for the membership are Level 3 for pre-and post-natal specialists and for other specialist trainers, a valid qualification is needed.
Associate Membership for instructors training towards a recognised qualification. It costs £69.00 per year.


Financial Fitness Group

The Financial Fitness Group is a UK based company with the goal to protect the interests of fitness professionals in the United Kingdom. The FFG works with Personal Trainers and fitness professionals to support them and their businesses by delivering high-quality insurance and accountancy services. Each member of their team has actively worked in the fitness industry so they can offer a level of understanding that is unique. "We pride ourselves on our customer service, which has given us a strong reputation of market leaders within the industry."
Liability packages and policies and discounts for TeamUp customers:
£5 Million Public Liability and Professional Indemnity as an individual product. Normal price £12, discounted price £10.20
£10 Million Public Liability and Professional Indemnity as an individual product. Normal price £17, discounted price £14.25
Accountancy as an individual product - Normal price £25, discounted price £22.50
Start-up service - Register as self-employed and complete a call to advise on keeping records. £25 one-off payment. No discount on this service.
Self-Employed Package £5 Million - Accountancy and PLI together. Normal price £37, discounted price £30.20
Self-Employed Package £10 Million - Accountancy and PLI together. Normal price £42, discounted price £34.45
To access the discounts offered to TeamUp customers, reach out to the Financial Fitness Group, here.
Fitness Insurance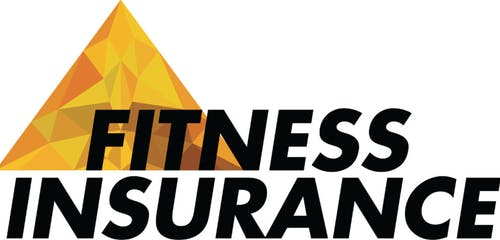 Fitness Insurance has 35 years of experience with more than 30,000 gyms in the USA signed up to their policies. With competitive rates that are pre-negotiated through their National Program with AIX Group, Fitness Insurance offer broader coverage and limits that are designed to suit the individual health club, gym, or studio.
Liability packages and policies: To find out more about Fitness Industry rates and liability, you can request a quote here.
FitPro

FitPro are one of the UK's leaders in the provision of flexible insurance cover for fitness businesses. They offer Instructor Public and Teacher Liability (Professional Indemnity) for fitness professionals. They cover a wide range of physical activities. It's worth noting that they require their clients to ensure customers fill out PAR-Qs before taking part in any classes or sessions.
Liability packages and policies: FitPro offer liability insurance at three different tiers.
£2 million indemnity limit with no excess for £4.38 per month
£5 million indemnity limit with no excess for £4.81 per month
£10 million indemnity limit with no excess for £5.25 per month
Keep reading to find out more about fitness insurance groups
IDEA Fit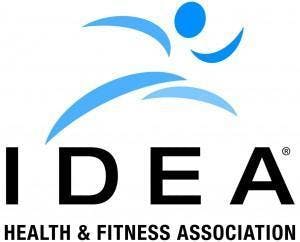 IDEA Fit offer liability insurance for instructors, trainers, and fitness businesses. As well as personal trainers, yoga instructors, health club insurance, and group fitness insurance, IDEA Fit also offer youth fitness insurance, martial arts insurance, and more.
Liability packages and policies:
Basic General Liability Yoga insurance coverage: $1 million per occurrence with a $3 million aggregate limit.
Sexual Abuse General Liability Insurance: $100,000.00 per occurrence with a $300,000.00 aggregate limit.
Products Liability Insurance: $1 million aggregate limit and others available


Insure Fitness Group

Insure Fitness Group provides professional and general liability insurance and support for personal trainers, as well as hundreds of other health and fitness specialities. Their insurance options are all-inclusive and affordable and include a host of other benefits. These additional benefits include identity protection, $1,000 of stolen equipment coverage, access to vision and dental plans, plus fitness-related discounts.
Upon checkout, you will receive instant coverage and proof of insurance certificate delivered immediately via email. Insure Fitness Group's plan also includes mobile coverage, which means it follows you wherever you train without any additional costs for additional locations. The IFG insurance plan covers:
$1,000,000 per occurrence
$3,000,000 per year
$25,000 identity protection
$1,000 stolen equipment
$100,000 rental damage
$1,000,000 per occurrence product liability
Liability packages and policies: Starting at $16.41 per month, this personal trainer insurance option gives you peace of mind in knowing you're covered for things you may not even think about. To read more or sign up, click here.
TeamUp discount: TeamUp customers can receive a $20 discount per year when they sign up for Insure Fitness Group, here.
Insure 4 Sport

Insure4Sport covers fitness professionals for public liability, professional indemnity, equipment damage, personal accidents, loss of earnings, and employer's liability. The cost of each policy varies on the business and trainer. For a quote, you can fill out an enquiry form here.
Liability packages and policies:
Public liability is offered for up to £10 million depending on the requirements of the customer.
Professional indemnity is covered up to £1 million. It's free of charge when you include public liability in your package.
Sports equipment insurance covers up to £50,000.00 total with up to a maximum of £2,500.00 per item.
Personal accident insurance is covered up to £50,000.00. This includes up to £500 for physiotherapy and up to £250.00 for dental treatment if this is required.
Loss of earnings insurance will cover a maximum of £750.00 per week for 52 weeks.
Employers' liability insurance is a legal requirement to ensure you are covered against any injury of one of your employees. For more details about Insure4Sport's policies, you can enquire while requesting a quote.
K&K Insurance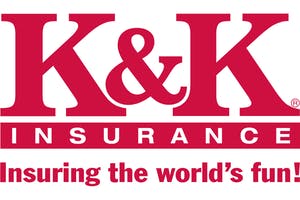 K&K insurance can boast 60 years of experience insuring companies and instructors in the health and fitness sector. They cover dance studios, yoga studios, fitness instructors, and health clubs. Offering general liability insurance, they cover their clients for personal injury claims, damaged equipment. For clients running their business from a studio or gym, property damage is covered. They also have optional extras that can be added to their policy.
Liability packages and policies:
To find out how much it would cost to insure your fitness business with K&K, you can request a quote here.
NASM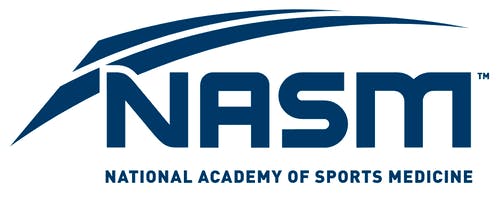 Partnered with Next Insurance Inc., NASM offers health, liability, and accident medical insurance with coverage designed specifically for those in the fitness industry.
Liability packages and policies:
Liability insurance starts at $11.00 per month. To find out more, get an instant quote here.
NASM has teamed up with GetInsured to offer customers affordable health insurance from some of the leading providers. You can find out more information here.
With plans starting from $25.00 per month with a 10-day money-back guarantee, NASM offers up to $10,000.00 in accident medical coverage.
Sadler Sports
Sadler Sports & Recreation operate nationwide in the USA with over 15,700 local and over 30 national sports organisations buying insurance from them. They cover a number of areas, including general liability insurance, accident insurance, equipment insurance, and more.
Liability packages and policies: Policies depend on each company, but typically, each occurrence is covered up to $1 million with a general aggregate of $2 million. For a full quote, you can get in contact with Sadler Sports and recreation here.
TeamUp tools and features to help you keep your business safe
A lot of insurance providers will require a fitness business to have set up a number of forms, waivers, disclaimers, and PAR-Qs for their clients to sign. It ensures that they have seen your policies and are aware of what you are and are not liable for, and it also covers fitness business owners if a client leaves out important information regarding their health and fitness, and injury history. In your TeamUp dashboard, you can ensure that your clients and members have filled out all the documents you need, either at sign-up or before purchasing memberships and signing up for classes.
You can also find a section in the TeamUp dashboard of COVID-19 safety tools that can help you navigate the current pandemic.
Thanks for checking out our guide. If you have any questions about any of these insurance providers please feel free to reach out to our team or reach out to the business directly.
To explore your safety tools and features, sign in to your dashboard or sign up for a free trial.
Frequently Asked Questions
Does a personal trainer need insurance?
Yes. As a licensed personal trainer, you will likely have to obtain insurance to safeguard your business from potential legal issues. State requirements for trainers' insurance coverage may vary depending on where you operate, so it's important to consult local laws.
How much does fitness training insurance cost?
Fitness trainer insurance rates will vary depending on the company you choose and the type of coverage you need. However, most companies offer liability insurance starting at around $11.00 per month. You may need to pay a higher monthly premium for more comprehensive coverage.
What are some best personal training insurance available?
To find the best personal trainer insurance policies, we recommend that you compare coverage options and prices from companies like Insure4Sport, K&K Insurance, NASM, and Sadler Sports. These businesses offer protection for those in the health and fitness industry.
Open Comment Form