If you've recently discovered an ambition to start a gym, or this has been your dream for years, we've got you covered!
The first step in your journey is to create a gym business plan. This will include understanding your business's structure, determining your target market and what sets you apart from other gyms (your unique selling point), forecasting future finances, and any further details about your venture.
Your gym business plan is the key to your success. It will help you make better decisions and attract potential investors. Creating a business plan is ongoing; it's not something you do once and then forget about. Your business plan should be flexible and adapt as you move forward.
You have to consider many elements to ensure your gym will succeed. All stages of your business plan are critical. In this article, we'll be doing a deep dive into understanding the core essentials of creating a fitness business plan.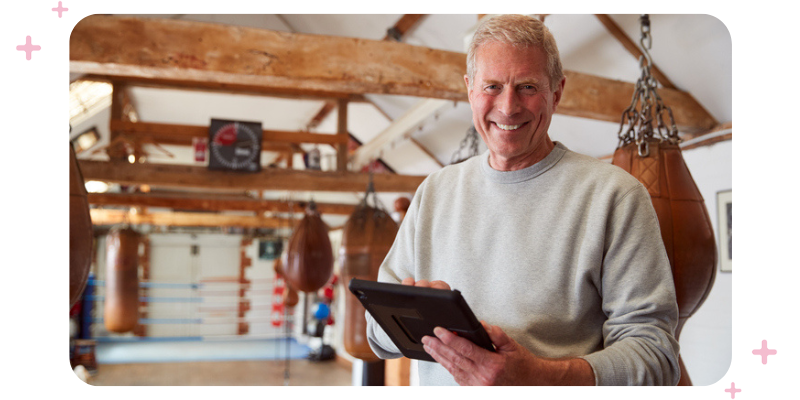 What is a gym business plan?
A gym business plan is a document that informs the reader about your company and where it's headed. In other words, it answers essential questions such as:
How does your business work?
How are you going to succeed?
What steps do you need to take to succeed?
According to research, entrepreneurs who write formal business plans are more likely to be successful.
This is especially true for business owners seeking external financial support. A formal business plan can help new businesses by providing a clear focus for their ideas.
Why it's important to have a business plan for your gym?
Simply put, your gym business plan is an organized and detailed process that provides a roadmap for your business. If someone reads it – like a potential investor, for example – they should be able to understand how you expect the gym to progress and succeed over time.
Plus, putting together a business plan with detailed description forces you to take a critical look at your operation as it currently stands and identify room for improvement or new areas of opportunity altogether.
Depending on where your business is located, a well-crafted business plan can serve multiple purposes.
Keep reading for even more reasons you need a business plan from day one!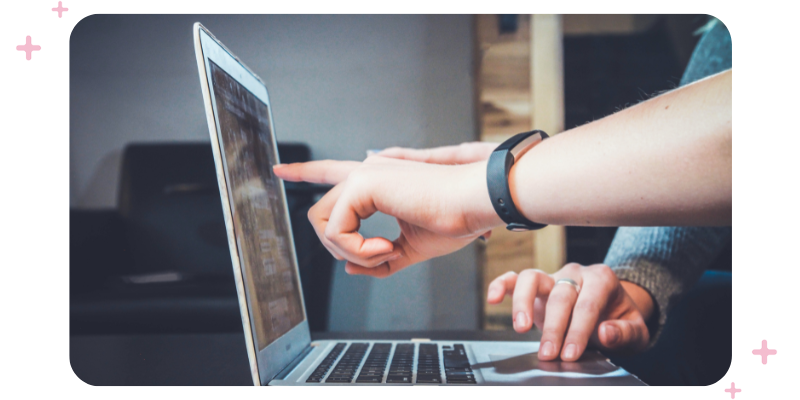 Taking advantage of a steadily growing industry
The gym industry is booming, allowing gyms to capitalize on this growth. In the US alone, over 87 million people regularly attend the gym and spend billions of dollars annually on membership fees.
And according to projections, the global gym market is expected to reach 434 billion USD by 2028 – a 171% increase from 2021! This steady growth provides room for gym owners to get in on the action and reap the benefits.
By having a gym business plan that considers the health & fitness industry as a whole, you'll be able to capitalize on this growth.
Ensures your business idea is feasible
If you're considering starting a fitness business, know it will be complex. You have a fantastic idea and think it could take off--but how can you test that theory without launching the business?
This is where a business plan comes in handy. By working through your concept and creating a well-rounded plan of action, you'll be able to figure out key details like numbers, market trends, and what your competition is doing and save yourself loads of time down the line.
It helps to bring in investors and secure funding
To secure funding for your gym business from investors, you need a comprehensive business plan. This document helps startup businesses obtain the initial capital they need and provides established companies with funds for expansion.
Would-be contributors usually request substantiated data— such as numbers backed up by facts and figures—before deciding whether or not to invest in a project.
If you don't have a business plan, chances are slim that you'll receive money from sources like investors, banks, or other financial organizations outside your company.
Set and reach goals, both big and small
Having long-term and short-term goals is a great start, but it's time to take the next step. A successful business plan will contain specific tactics on how you plan to achieve your objectives.
This might be through your business model, acquiring equipment, hiring new talent, or marketing campaigns.
A successful business needs a clear plan to achieve its goals. Breaking down important goals into smaller, more manageable pieces would be best.
And remember-- as your business changes and grows over time, so should your plan. Keep it updated regularly.
Business planning is no longer a daunting task
A business plan is a vital tool for new and established businesses. It provides direction and helps to set the foundation for a successful start.
By budgeting, analyzing your market, and setting out your goals and strategies, you can make more informed decisions about how to proceed. This process also makes it easier to track your progress over time and assess whether or not you are on track.
Something to consider before creating a gym business plan
Consider the cost of starting a gym. There are many potential expenses, such as equipment, personal trainers, class instructors, insurance policies, property fees, etc.
Also, consider how much time you are willing to invest in this venture – especially during the beginning stages when there is likely to be a lot of work involved in getting everything up and running smoothly.
It can be challenging to maintain a good work/life balance when starting any business; it will probably require working additional hours outside of your usual schedule.
Money and time are essential, but there are other things you need to be successful.
People skills, marketing know-how, and financial smarts are essential if you want to succeed in the gym business world. It's not going to be easy, but it will be worth it if this is your passion. A solid plan is the first step toward making your dream a reality.
The 11 key elements of a detailed gym business plan
Before you develop your business plan, think about where you are and where you want to see yourself. Keep this vision in mind, as it will help guide you through writing your business plan. There will be countless opportunities wherein consulting your business plan will assist you in making a decision.
To create an effective health club business plan, you will need extensive research on your fitness industry, competitors, and future finances.
Following these 11 steps, you can build an excellent gym business plan that covers all aspects of your health club.

Step 1: Executive summary
Your executive summary needs to be clear and concise while also grabbing attention. What you want readers to know is:
Your goals
Your mission/purpose
How you'll achieve success (What will make you a success story?)
And finally, your vision for the future. Though it may seem tempting to hurry through this section because it is shorter than other parts of the business plan, don't rush!
This is your chance to shine and explain what makes your company special. Don't worry if you feel like you have more to say about your goals and vision. You can expand on these topics in your company overview.
Step 2: Company overview
Your company overview is where you get to sell your gym and its potential. Build on your executive summary's vision and mission statement, delving deeper into what makes your gym unique.
Think of your vision statement as a tagline for your future website. When outlining the purpose of your gym, which audience it will cater to, and how you plan to achieve business goals, also consider including the following:
Your personal mission statement for the business- i.e., what outcome do you hope to see?
Then, give your readers some information on your background:
What have you done in the past?
Have you had any other businesses?
What is your current status?
This is helpful for investors and partners to know so they can understand where you've been and where you're going. The more they know about you, the more trust they'll have in you.
Step 3: Services and amenities
Outline your strategy in detail: what services you'll offer and how you will develop new offerings. This includes if you need to hire someone or build a facility, such as a spa or a studio.
This information will help you realize when or where your business requires more funding and extra staff.
By describing your products and services, you can gain valuable insights into your gym's size. Test your vision to determine if you have the necessary funding for these assets. If not, consider how you might acquire the required financing.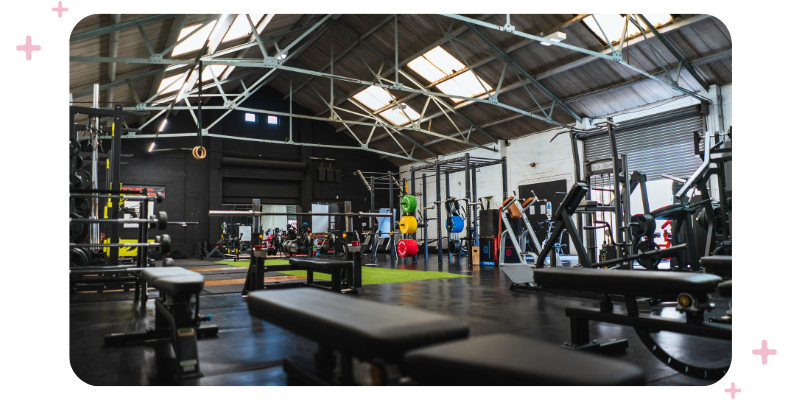 Some potential products you could invest in are:
Gym equipment like treadmills and rowing machines
Specialist equipment to cater to different types of gym-goers, such as bodybuilders
Food and drinks like energy drinks or healthy foods
And services like:
Personal training sessions
Group classes like yoga, spinning, or body pump
Lockers for storing belongings while working out
Spa amenities like saunas or massages
A swimming pool
Physiotherapy
Furthermore, thinking about increasing your market share is a significant next step. You could start by offering pro bono services at local workplaces and schools, eventually introducing a fee.
This way, you can attract larger customers while still providing value.
When creating a business plan - be it for a gym or something else entirely - remember that its purpose is to lay out your objectives easily for potential bankers, partners, employees, and investors.
Step 4: Management team
It is essential to consider the positions you'll need to fill and how these people can help your gym succeed.
You should write a summary emphasizing their skills and management experience while incorporating what they will be responsible for and any incentives you plan on offering.
Furthermore, creating an employee ladder is vital to establish who or what each new hire will report to so your business can secure its success.
Step 5: Market research and marketing strategy
Marketing is a field where creativity can shine. It's all about identifying different groups of people who would buy your product, coming up with reasons why they should choose you over others, and figuring out ways to get more sales.
Learn more:
Even if marketing your fitness business isn't your favorite thing, remember that your marketing strategy will help you lay out a plan for expansion if you do it right. Your first target should be to summarise what you found in your market research. Are you still stuck?
Consider where you are situated, similar businesses nearby, and who makes up the community around you.
Define your target market here. It could be
Students
Schools
Working professionals
Senior executives
Or a particular group, like cyclists. After that, try to understand why this specific demographic would join a gym – for example, are they looking for cardio?
After you have completed your market research, take some time to understand your target audience. Ask yourself the following questions:
How can I make this customer base loyal?
What makes my company unique?
What's the best membership package I can offer?
Is there a need for special equipment or offerings?
In your plan, identify and communicate what makes your business valuable and unique.
This is called a Unique Selling Proposition (USP), and it will help instill confidence in potential investors that they are making a wise choice by investing in your company.
Furthermore, detailing marketing strategies in this document provides peace of mind that future income streams are lined up and secure.
There are many marketing strategies you can use to grow your business, including:
Step 6: Competitor analysis - Understanding direct and indirect competitors
To do a competitor analysis, research businesses in your field that offer similar services. These are your direct competitors.
You can mention indirect competitors, but this section is mainly for an in-depth look at businesses like yours. Depending on your business type, you could have brick-and-mortar and online rivals.
When investigating a competitor, these are some critical areas you'll want to focus on:
Services and products they offer
Target audience
Pricing and business model
Strengths and weaknesses
Step 7: Create comprehensive financial projections
Starting a gym requires careful budgeting. Make sure you consider every possible purchase and estimate the cost of each item.
The following are key areas to cover when starting your business:
Lawyer fees
Recruiting expenses
Constructional endeavors
Exercise equipment for the workplace
Three months' worth of bills and other operational costs
An accounting software
It's time to be practical and ascertain how much money you will need to open your gym and make it thrive. This way, you'll get a better understanding of what falls within your budget and what will require additional funding.
Next, you need to prove to investors, stakeholders, and employees that you have a feasible plan for attaining ROI.
Consider revenue streams such as classes, services provided, and product sales- anything that brings in money. Set down an estimate here based on research and expert opinion.
If you're looking for ways to make money, selling healthy food could be a great option. You could create your protein shakes or energy bars, for example.
If you plan to sell food, ensure you stay up-to-date with food hygiene standards.
Step 8: Financial forecasting
Your sales forecast for your business's first, second, and third years should be detailed. Specifying the number of active members, you estimate for your first year would also be beneficial. Estimate using:
Unit sales per month
Any relevant past data
How purchases will be broken down (as specified in financial projections)
Step 9: Financial strategy
How can you use your fees in a way that will increase customer registration? For example, if all the other gyms in your area charge higher prices than average, this could be an opportunity to set your business apart by being financially conscious (lowering membership fees or having better offers than competitors).
Consider ways to show your appreciation for loyal customers, such as discounts or complimentary services.
Furthermore, if you're in the process of creating a gym and spa business plan, consider adding discounts for those who use both facilities. For example, many people would love to take advantage of the jacuzzi after working out.
Writing your pricing strategy down will help give you peace of mind about what's to come for your gym.
Step 10: Payment option
An easy and accessible payment system is crucial for any business, let alone a gym. To retain customers, ensure your payment processing is up-to-date and user-friendly.
Let potential investors know what platform you're using or planning to use, so they can see that you're taking customer experience seriously. A positive buyer experience will encourage loyalty among your clientele.
Step 11: Funding
Make it clear where your business will obtain the extra startup capital it needs.
This is a chance to be practical about your company. Can you realistically obtain the funding required to reach your targets? Or do you need to readjust your plan?
Below are some vital external resources that might provide the necessary funding:
Loans from friends or family members
Bank loans
Crowdfunding campaigns
Business partners or sponsors
If you are looking to gain investors, be sure to detail where the funding for your project will come from and how much of a return they can expect. You should also include any previous loan applications related to this venture here.
You're almost there!
Now it's time to put all the elements outlined above into a gym business plan. This plan will be a reference point when you need to make tough decisions, help secure investment, and show direction to new employees or partners.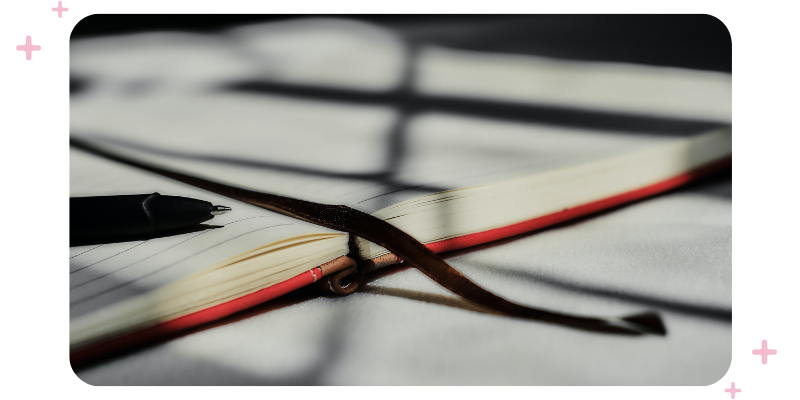 Your next steps to successfully run your gym
Here's a personal checklist to help you ensure that you have everything covered before you open your gym. Use it as a reference point throughout the development process to ensure nothing is overlooked.
Write a business plan
Register business
Apply for a business license and permit
Open business bank accounts
Select an

online payment platform

Obtain taxpayer's ID
Purchase insurance
Rent/purchase facility
Purchase/rent equipment
Secure funding
Recruit employees
Drafting contract documents along with any other legal documents required
Design company logo
Develop website
Write website content
Create social media accounts
Design leaflets & brochures
Organize branded uniforms
Launch party
Any business, no matter how big or small, comes with its fair share of challenges. However, the payoffs in the end always make it worth your while
Starting a gym can be an exciting and rewarding venture. However, it is important to ensure that you are well-prepared with all the necessary information before you open your gym.
A comprehensive Gym Business Plan detailing the market research, financial projections and strategy, services and amenities, management team, and more should be developed to ensure success.
Additionally, obtaining the necessary licenses, finding and hiring trainers, investing in the right equipment, and appealing to members with friendly incentives are all important steps.
Gym business plan template & examples
In addition, we've gathered a few of the gym business plan templates and examples below. These samples will provide you with suggested language for your own document as well as guidance on what to include.
Capital Health and Fitness Club
Frequently asked questions on good gym business plan
How can I start my own gym business?
Follow these steps and understand gym business plans:
Choose your area/location
Develop a comprehensive business plan
Apply and obtain all necessary licenses
Find and hire certified trainers
Invest in the right equipment for your business
Appeal to members with friendly incentives
How do I write a business plan for a gym?
To write a gym business plan, you can implement the steps below:
Executive summary
Company overview
Services and amenities
Management team
Market research and marketing
Competitor analysis
Financial projections
Financial forecasting
Financial strategy
Payment option
Funding
What type of gym is the most profitable?
Out of the gyms surveyed in November 2020, 69 percent of CrossFit gyms were profitable, while half of martial arts gyms reported being in the black.
Is owning a gym a good business?
Owning a gym can be profitable, but you will need more time to make yourself rich. To succeed in this industry, you must put in the effort.
Do gym owners make money?
According to ZipRecruiter, an American jobs marketplace, gym owners in the United States will earn an average of $69,472 annually as of June 2022.
Do gyms make a lot of money?
A gym that is managed efficiently and has a good mixture of members can generate quite a bit of money. For example, if a gym has 1,000 people paying $50 monthly, the gym could bring in $50,000 each month. And if the monthly expenses for the gym are $20,000 per month, the profit would be $30,000 per month.
Open Comment Form