The way your customers feel when they book a class with you, come to your studio, meet with your instructors, say hi to their classmates, workout, head home, and get your follow up message... that's your brand, and your business will live or die by it.
Customer experience is the lifeblood of your gym. So how can you ensure it matches what you intend?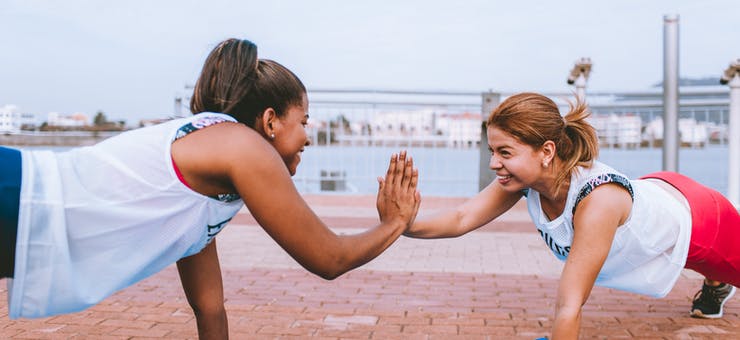 Draw out your customer experience
The first step to designing the best customer experience is drawing out what you think it looks like. We've already outlined this for you; in the Fitness Journey Project, we outlined five steps that customers take with your business:
They realise they need to go to the gym and start looking around for solutions.
They hear about your business via Google Maps, a friend, a brochure, or something else.
They start to evaluate whether or not to sign up for a class. They might visit your website, call the studio, or talk to a friend whose been before. They investigate pricing.
They sign up and attend a class. They walk into the studio for the first (or second) time.
They attend more and more classes, and find that their lives have improved thanks to your studio.
At each stage of your customer experience, you can make educated guesses about how best to run your business to improve service.
Step 1: Make your business discoverable
There are several types of marketing you can do. One is content marketing: someone googles "achy back" and an article about Pilates can come up.
The second is more about making your business searchable. When someone decides that Pilates, Pole, Crossfit, Yoga, or Martial Arts is the next thing they want to try, how do you make sure that your studio is top of their list?
A good customer experience would make it easy to find you. Here are some high-priority things you can do right now to improve your visibility:
Google Maps
Check that your Google Business account is up to date with the right address, website, phone number, and operating hours listed.
Social Accounts
Make sure your social media accounts link to your website. Maybe someone is using Facebook or Instagram to search for the best studio in their area. Make sure they can find the path to booking.
Community Partners
Do you help people get back into shape after an injury? Partner with a massage therapist, a chiropractor, or a pharmacy to get the word out about your studio. Guest teach at corporate offices. Put your brochures in coffee shops or grocery stores. The best customer experience is one that feels effortless - help prospective customers find you.
Step 2: Your website has one job
Once they get to your website, they're going to need the core information: where you are located, the class schedule, and the price per class or membership. Once they have these, they'll want an easy path for booking. This is the one job of the website: to get people to your studio.
Make sure to have a button on every page of your website that says "book a class" to make it easy for them to book. And, show and tell how great your studio is to get them there - words and pictures go a long way.
Here are some examples of great sites: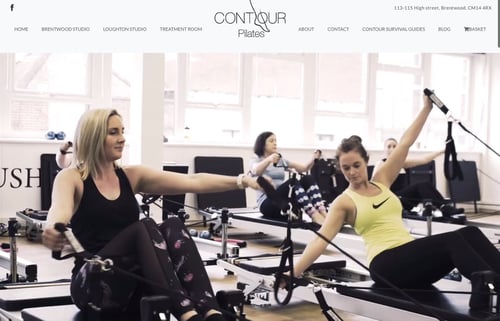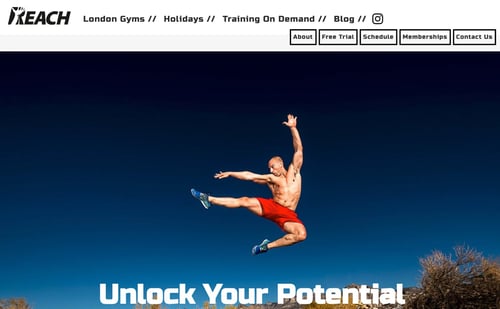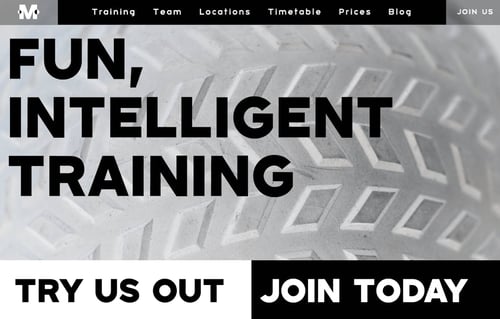 Step 3: Welcome your new customers with an email
When a new customer signs up for a class, they might have questions about what to expect. Do they need special sticky socks like for Barre class? Do they need to bring a mat for yoga? What kind of shoes is appropriate for the workout? And, what can they wear to just fit in? For this, an email is the most helpful tool. Send it when they book to give them the most time to prep. Remember that images are helpful too, but that they might show up on email. If you have images or video, you might want to direct newcomers to a page on your website that introduces the studio and the types of gear they might need.
When Steph sent me info and asked me to prepare a health form. That responsible accountability really gave me comfort. Next was in the class when everyone was joking, it eased the stress of doing the class.
Should I keep my jumper and my socks on, how cold is it in the space?
Do I have to sign in somewhere?
Where are the toilets?
I forgot my water bottle. Where can I get water?
The answers to these questions can be self-explanatory, or not. A bench and shoe cubby, lockers in the change room, and a clock on the wall could all go a long way to making your customers feel cared for.
Step 4: Automate messaging on the important dates
Birthdays, special occasions, anniversaries, milestones... you know best what you'd like to celebrate. Send messages based on triggers in TeamUp using Zapier and your email system of choice.
Love the freedom of Team Up! My customers have instant access and don't need to wait for me to reply if I'm teaching for 5-6 hours! They love the control and bookings are so much easier to manage! The 24-hour cancellation fee basically pays for it so everybody wins! Totally love it - the best tool for managing your business ever!
Step 5: Intuit when a customer needs a "hello"
There are certain times when a customer might need a little extra attention. This is especially true when a customer is new, or when a customer is slipping away. You can create automated messaging for both of these situations.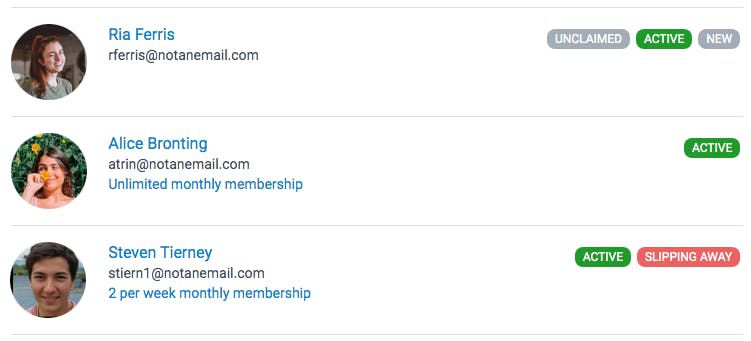 Open Comment Form