Nowadays, almost everything can be looked up online, including what other people think of your business. Studies have shown that online reviews have a profound impact on someone's purchasing decisions. Seeing a great review on a product or service you are interested in, will make you more confident in purchasing said product. However, see a bad review, and walk away forever. So what does this mean for your business?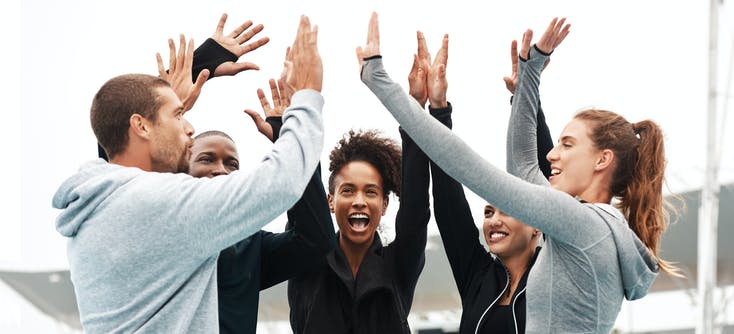 Well, not only should reviews matter to you, but more importantly you should care how your customers feel about your services and their investment in your business. Review websites now even give awards based on those reviews and provide you with badges that you can showcase on your website.
Have you explored reviews and awards for your business? Sharing these reviews with potential new customers and your existing customers has many benefits. Here's why it could be a good marketing exercise for you:
Gain exposure for your business
Great reviews equal a strong brand reputation. Today, many businesses strive to have that household name effect. While this is a great goal to have, a better goal is making sure that your reputation proceeds you and that you gain exposure for your positive efforts in keeping your customers happy. The better your reputation, the better the chances that publications, partners, and customers, take your business seriously and view you in a positive strong light. As well as buy into your business. From gift guides to best-of lists, finding your name ranked amongst other competitors will give you a chance to share what makes you stand out above the rest. And others will want to know.
Attract people looking for the best
Whether through a friend or a stranger, if someone gives your business a glowing recommendation, the likelihood that the person who receives that recommendation will emotionally and financially invest in your business is very high. Seeing five stars or a high number of positive reviews can not only help customers find you, but you find the best customers to then become your clients.
The selling journey is now almost completely dependent on what a customer thinks of your business at a first glance. If they see something attractive paired with a fantastic review, you'll gain a new customer without even having to heavily sell them on your product or service. Marketing your business can have a very positive effect on your customers' ability to decide whether or not they like your brand. If you simply wait for people to come to you and do not make an effort, they will start to view your brand as lazy and think of your services the same way. Staying engaged and interacting with your customers and community will show you are motivated and actively working to keep them happy.
Improve your search engine visibility
The first step to being a successful brand or business is being visible to the consumer. Search engines including Google, Bing, and social media websites including Facebook and Instagram, are some of the top places people will go to search for products and services. Those websites and engines use indexing algorithms to boost content that is highly valued directly to the consumer. Having strong reviews and brand recognition can boost your website to the top making it easier for new potential customers to find you faster.
Increase trust and reliability
Ultimately, you want your customers and potential new customers to believe in your business and feel confident in your services and brand. Having customers that feel strongly about your business and are motivated to share their thoughts with others whether that be through reviews or word of mouth can help you build not just your brand but a community of more loyal customers. The opinions of others can help increase people's trust in you and make you more accountable and reliable for what you do and offer.
Make better business decisions
As we've said, reviews are the perfect opportunity to find out exactly how your customers feel about you and your services. A review is someone's personal opinion, so having a few not so great reviews mixed in with the good, can happen. But those reviews can also provide valuable insight that can help you make better business decisions. If you see that a customer left a review critiquing your product or service, the first step is to not get defensive. You can now use that feedback to improve your service or directly ask your customer what you could do better. Not only are you salvaging the relationship and can offer a better service, but you then show your customer that you are investing in their opinion and how they value your business. Whether you are a B2B or B2C, at the end of the day, the important thing to always keep in mind is that making sure your customers feel supported and heard will go miles in ensuring you earn a strong reputation and new business.
How do I receive awards and badges?
The best way to earn awards and badges for your own business is by creating a profile on the top review websites and asking your customers to leave a review. As we mentioned if your customers have a healthy positive relationship with you and your business, they will leave a review.
Remember, not all reviews are going to be stellar. It's just part of the process. If you get a poor review, try to understand where your customer coming from and see what you can do to provide a solution to their issue. You may even be able to turn the situation around and encourage them to leave a new review because of the way you handled their issue.
TeamUp's 2022 awards and reviews
TeamUp hit major milestones this year that we can't help but share. Thanks to our customers and their reviews, some of the top review websites have recognised our efforts to provide the top gym management software for our clubs, gyms, studios, trainers, and more.
To earn these awards, the review websites took the following into account:
various business functions
membership management
member communication
member information management
how the software helps manage attendance, class schedules, marketing, and payment processing
We're consistently rated as one, if not the, best software for gyms and studios. This is the culmination of years of work and we couldn't have done it without you.
Interested in checking the reviews for yourself or leaving one? Take a look at them here: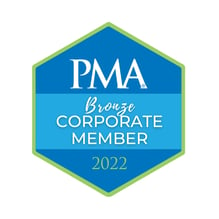 Pilates Method Alliance Corporate Member
Goodfirms.co Top App Development Software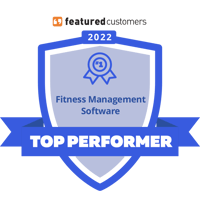 Featured Customers Fitness Management Software - Top Performer
GetApp Category Leaders - Fitness Software
GetApp Category Leaders - Fitness Software
GetApp Category Leaders - Dance Studio Software
GetApp Category Leaders - Pilates Studio Software
GetApp Category Leaders - Membership Management Software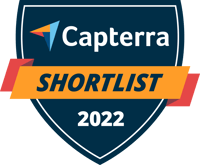 Capterra Shortlist Emerging Favorite - Membership Management Software
Software Advice Front Runners - Fitness Software
Software Advice Front Runners - Membership Management Software
SourceForge - User Reviews
SourceForge - Customers Love Us
Slashdot - Users Love Us
Slashdot - Users Reviews
TeamUp's 2021 awards and reviews
2021 started off with a lot to celebrate in the fitness industry. We have some excellent new awards and badges to share thanks to your support.
Have you received any awards? Let us know via stories@goteamup.com and we'd love to spread the word about your achievements.
Thanks for reading and for helping us grow this year! Check out some of our favourite testimonials, here.
The Gartner Digital Markets badges from Capterra, GetApp, and SoftwareAdvice are trademarks and service marks of Gartner, Inc. and/or its affiliates are used herein with permission. All rights reserved. Gartner Digital Markets badges constitute the subjective opinions of individual end-user reviews, ratings, and data applied against a documented methodology; they neither represent the views of, nor constitute an endorsement by, Gartner, Inc. or its affiliates.
Open Comment Form