Starting a business requires careful planning and execution, especially when you're trying to launch without a lot of financial support. Fortunately, not having tons of money saved in your bank account doesn't have to be a hindrance to putting your business together. In fact, there are several methods for starting a business with no money, and in this guide, you'll learn how.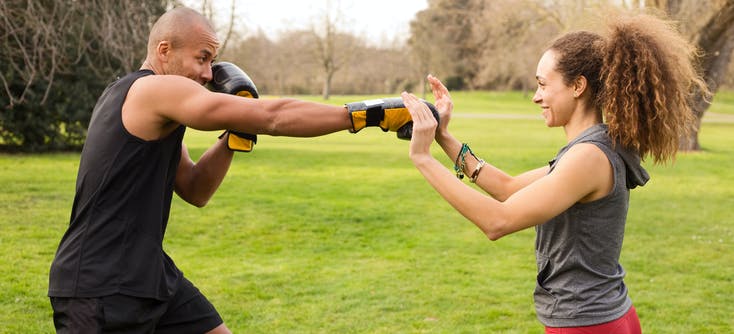 Start with a clear plan
The first job for anyone starting a new business is to plan. Following some initial planning steps will give you a clearer idea of how much money you'll need starting out, and it'll also help when approaching potential investors, who we'll talk more about later.
Step 1: Ensure that you have a distinct concept for your business. Setting out your business's direction, what you will offer your clients, and what will set you apart from the competition.
Step 2: The next step is to carry out some market research. You need to gauge who your target clientele will be and where there's a gap in the market you can fill.
Step 3: Using all this information, write a business plan. A business plan shows potential investors you have thought carefully about your business direction and that you have done market research and you have thought through how much money you would need going forward.
Step 4: Decide who to approach about investment. If you're looking for external funding, you have three main options. Approach a bank about a business loan, apply for a business grant, or look into private investment for your business. This could include crowdfunding or angel investors who specialise in helping small businesses get started.
Figure out the financials
Once you have completed the planning stages, you next need to think about how you're going to get your business off the ground. There are two straightforward options to earning some funding right off the bat. First, secure funding from investors or through a business loan. Secondly, you can hustle through with cash flow by slowly saving up while working.
Secure funding from investors or a business loan
As we said, your business plan is a really important factor if you decide to secure investment for your business. Demonstrating a good understanding of the costs involved gives investors more confidence that you know what you're doing.
Inquiring about business loans from the bank is a tried and tested method of getting funding for a new business. But banks aren't the only place to look for loans.
Private investor loans are loans from people or companies. They're looking to help businesses get started with a loan, but they will expect interest and for the loan to be paid off within a set period.
Applying for business grants is another way to try to secure funding. While grant applications aren't guaranteed to get you all the money you need or are hoping for, securing one means investment with nothing to repay in the future so it is an important avenue to explore for any new business.
Finance your own business with cash flow
Starting small with a slower approach can help you extend your cash flow for a longer period. Depending on your goals, you may not need a hefty investment to get going. For example, if you're a fitness instructor looking to start your own personal training business, you may be able to reach out to clients you've been working with and start to build a client base straight away. Your overheads will be low since you won't need to invest in a gym or studio to lead sessions. Your main expenses are likely to be the basic equipment you need for classes or renting a space within a gym where you can run your sessions.
Discover cheap ways to create a client base when building a business with no money
Find inexpensive ways to earn clients
Whether you're a fitness industry veteran or a newly qualified PT yet to earn your stripes, trainers and instructors no longer have to be tied to gyms or studios to train clients. It's easy and practical to organise and run classes, sessions, and to connect with clients outside of a traditional gym venue.
Start your fitness business as a personal trainer
When you start your business, personal training and private sessions are a good jumping-off point. It gives you the chance to start building up a regular client base. It's also another avenue for instructors with limited finances as personal training sessions don't necessarily have to be led in a gym or a studio. Setting up a home studio is a possibility, although this depends entirely on your resources. Taking sessions outside in locations such as parks is increasingly popular and a great money-saving alternative if you're unable to secure a workout space.
Add online classes to your repertoire
Online classes are a great solution for both clients and trainers. They have changed the game in the fitness industry because now trainers or teachers and their students don't have to be in the same place or even the same time zone for a class.
It's cost-effective, requires very little from both the trainer and the client and the only thing you really need is a device to run the session and a strong internet connection. Now if you'd like to invest in nicer equipment, sure, that can add up. But to start it can be very simple while you're building.
Online classes don't mean you can't also teach in-person classes. In fact, it can help to increase your class sizes. If you're financially able to invest in or rent a gym or studio space, you can offer hybrid classes. You can teach an in-person class while live-streaming the session to your online clientele or offer two separate services. Again, it's a great way to expand your target demographic while increasing the number that can attend the class.
Keep reading for some more great ways of engaging with potential clients when starting a business with no money
Keep your clients training with on-demand content
Creating on-demand content is similarly beneficial when you're starting out. Creating memberships for your clients that give them access to your on-demand content is a unique selling point. If they can't make a class, then your members can have full access to your pre-recorded content so they can make up the session when they're able to.
It also allows them to follow a workout or session in their own time to keep achieving their fitness goals. It's also great practice and a way for you to start building your credibility. The better the service the more likely clients will keep returning for more. And creating video content doesn't have to cost you much. Again, it's all about keeping it simple and improving as you go.
Grow your class size with Bootcamps and small group PT sessions
Once you start gaining more clients you can begin introducing group classes. This is a great solution to get people to make the most of their memberships and take advantage of multiple services. Bootcamps and small group PT sessions are a natural evolution from teaching one to one sessions. While you can still offer private training sessions, expanding out to teaching Bootcamps and small group PT means increasing your client base, and in turn, your revenue, perfect for fitness instructors relying on cash flow to take their business forward.
Connect with the community
Advertising locally by reaching out and connecting with your community is an oldie but a goldie in the marketing world, and most importantly, it's 100% free. When starting out, approach local businesses and offer their clients a small discount for their first month of classes. This doesn't just broaden your reach when searching for clients, it opens the door for future collaborations with businesses in your local area.
Taking part in local events such as fun runs or local sports competitions can also help you reach potential clients. By volunteering to help at the events, you can network with the organisers as well as the participants. You can also leaflet at the event and set up a stand. People in your community will have the opportunity to meet you in person and you have the opportunity to show them why your fitness business will be great for them.
Invest in affordable management software that can help you get started
The right business management software is an important investment for any new business. While it is an added expense, it's a worthwhile one based on how much time, money, and energy it can save you both short and long term. Management software can help you do manage your clients' payments, keep track of your business's progress, and create a clear schedule without spending a lot of your start-up budget or taking up your time trying to figure it out yourself or outsourcing it to someone to do for you.
Take control of your payments from day one
There's nothing worse for a new business owner than having an unreliable payment method. As a new business, the last thing you want to do is see the money you are working for get lost or not even make it to your bank account. Having a secure and reliable payment system built into your management software will make sure this never happens. Not to mention customers will appreciate how easy it is to pay and be your member.
Remember, retaining your members starts from day one
Use your client tools to build early retention
Getting to know your clients is a lot easier when you have a system that can help you record the little details. The more clients you retain the better opportunity you have to build a loyal community that will invest in you and your business long term. First impressions are important, and knowing some of your clients' personal information shows your new clients you've taken the time to understand their needs.
Keep track of your business's growth with reliable reports
Reliable reports are going to be a continually important tool for you. Early on, you want to be able to see how your business is progressing. Good reporting helps you keep track of your revenue and any changes in memberships. You can see when the most popular times for your classes are and build your schedule accordingly. Reports let you understand every aspect of your business and it's something that isn't just useful when you're starting it. Reports will continue to be important as your business grows.
In summary
Getting your new fitness business off the ground starts with careful planning. Make sure you've outlined your goals, conducted thorough market research, and written a business plan that you can show to potential investors. There are plenty of areas within the fitness industry that you can focus on to make your business a success. Taking advantage of the rise in online classes and the increasing popularity of outdoor training will help you build the solid foundations you need to move your business forward effectively. Get creative with free and fun ways to build up your client base. Once you have a few happy regulars, word will spread and your client base will grow.
Worried you can't afford gym management software? Try TeamUp's no obligation free trial and schedule a call with one of our team to get set up and ready to take bookings.
Thanks for reading!
Open Comment Form