While membership booking software is most commonly used across the fitness industry, many businesses and sectors have also found it to be beneficial for managing their clients. A great example of this is Tucson Weight Loss Surgery, a weight-loss clinic in Tucson, Arizona. Offering memberships to their surgical and non-surgical clients, TWLS has been able to develop a completely new program that allows them to provide additional nutritional and medical support to their clients. We had the opportunity to speak to Sierra Miller, the program coordinator of their Pound of Cure Weight Loss Program. Sierra tells us how using TeamUp's gym management software hasn't only helped her clinic and team organise their day-to-day, but how introducing memberships and scheduling has improved their customer service and experience.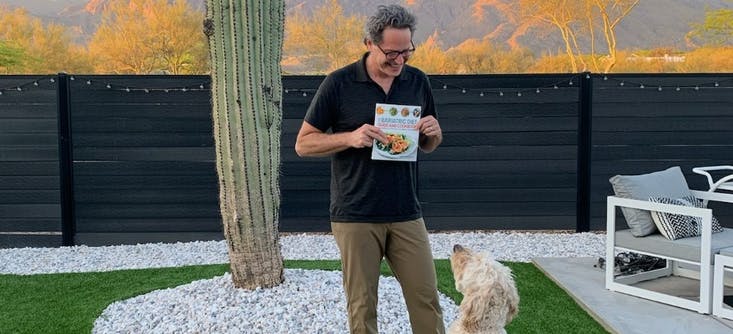 What made you decide on creating a membership model for your clients?
We have monthly meetings with our team and have talked a lot about shifting previously. We were doing just one visit with a registered dietitian. Patients were paying over 100 dollars for that one visit and honestly, getting overwhelmed with the amount of information delivered all at once. They then had to pay for additional follow-ups to speak with the dietitian. It got very expensive for patients and our staff were getting asked questions about nutrition that would be better answered by a dietitian. That's when we thought they needed to have access to a dietician regularly. That needs to be our standard of practice for patients to be successful.
We started talking about that and it rolled into deciding if we should offer a monthly membership. With that idea, we started thinking more about how we could do that and what software would allow us to do that. The type of software that lined up best was gym booking software.
How was the process of getting your memberships up and running?
We implemented the gym software, I think less than a week after we got it, and started with the free trial. We threw a class schedule together and said, let's see what happens. We knew some changes would need to be made, especially when implementing something so fast. Having the flexibility to make quick changes and build an every other week schedule so that we can flex our schedule, was great. Also, having the ability to send handouts out before class, reminding the patients about their class an hour before with the link that's easy to click and access, helped us seamlessly engage our patients.
How has having class-based booking software helped you run your clinic?
We now offer group classes. We have 12 different classes including Q&A classes which differ from their typical one-on-one style appointments. It allows them the opportunity to pick those classes. We don't have to schedule those for them like we would appointments. In addition, we also offered the opportunity to schedule those one-on-one appointments, which the software has allowed us to mix in between the classes. It allows a lot of flexibility for the patients and to be able to fit this into their schedule. The reporting features especially have been extremely helpful for us to see how patients are utilizing their memberships.
This gym schedule software has been amazing for us, so we've had a lot of discussions about it and the perks that we've gained from its intuitive features, especially managing payments for us. We're building this massive nutrition program that we didn't see coming because this software has helped our program grow so quickly.
Read on to see how Sierra uses TeamUp memberships to help manage the Tucson Weight Loss Surgery
What types of membership models do you offer your clients?
12-month recurring membership
We have a membership for our pre-op surgery patients and with that membership, we ask that they participate for 12 months because the biggest changes to their diet will happen within that period. We have that set up to be a 12-month recurring membership. We offer it like that to support them through the most critical time in their weight loss journey. We know that they might have those little nutrition questions that they need answering, which is why we do a daily Q and A with our dietician within that membership, which includes unlimited group classes. It also includes a once-monthly visit with the registered dietitian. If they want additional visits that are one-on-one with the dietitian, they can purchase those for $25, which is a significantly lower cost than what they would be paying outside for a dietitian.
Month to month recurring membership
Then we also offer a month-to-month membership. That's typically designed for post-op patients that didn't start the program with us or non-surgical patients and that's a recurring membership that they can cancel anytime.
Between those two memberships, that kind of covers the patient population that we're seeing.
How do clients typically find your clinic?
There are a few routes that patients usually come to us.
Primary care referrals
A lot of patients come to our office through referrals from primary care providers. That's a huge one and where we get more of our patients. After their initial consultation, their pathway is determined. Surgical patients need a high level of nutritional support and education before they go through surgery and need to change lifestyle habits that they've had for a significant amount of time. We offer our program to those patients long-term.
We also offer it for patients that might not be 100% set on bariatric surgery and want to learn more and or those that are looking for a non-surgical pathway. They have the opportunity to take a mix of surgical and non-surgical classes and have exposure to surgery to see if that's something they're interested in and hear from other surgical and non-surgical patients.
Self-referrals and marketing
We do find patients who self-refer who have heard of our clinic and program either through web marketing or word of mouth. This works for those that are in-state; however, for those outside of the state that we can't necessarily do surgery on or see in the clinic, are also seeking support. Having this software allows those patients the resources they need. Maybe they are patients that have gone through bariatric surgery or aren't looking for surgery at all but can still come and participate in our classes for a monthly membership fee which is significantly lower than what you would pay for a dietitian on their own.
How do you retain clients once they have completed their dietary or weight loss needs?
We offer different types of classes with different focuses to retain clients that market to all patients, surgical, non-surgical, and those who haven't decided one way or the other. Using our dashboard we also make sure that we're keeping track of those patients that are slipping away. We can communicate with patients who might be slipping away and aren't utilizing their membership as much as they should be, and bring those people back into the program. If they're not taking any class within 30 days, then we have an automated reminder that goes out to them, letting them know "here's the class schedule. This is what you get with your membership. We hope to see you in class soon."
The dashboard also allowed us to view reports so we can see what the most popular classes are. Do we need to offer more sessions to accommodate our patients? We also get feedback from the patients directly, which lets us know what they would like to see offered through our program. This is a developing program and it's been running for less than three months. Making sure we get that patient feedback and that we can easily make a change within a day if we need to accommodate is critical.
How have your clients responded to using gym management software to be a member of your clinic?
Our customers love it. Once we introduced them to it, it was smooth sailing. They love that gym management software gives them the ability to manage their appointments and schedules all from their phones. They love the simplicity of being able to open the app, go to their calendar, click the open class link button and just easily access their class without having to enter any information.
We love technology in our practice and we try to implement it where possible, but there are always patients that are a little bit less tech-savvy, and so the easier we can make our business management tools for them the better.
Why would you recommend gym booking software to other membership-based businesses that aren't in the typical fitness model?
As we leaned more towards virtual interaction with our patients, gym booking software became something we found we could really use. I knew that we were using this software in an unconventional way so I am impressed to see other businesses using TeamUp for something that isn't necessarily fitness-based, similar to our experience. I think just having the ability to brainstorm what we needed out of software and finding software that honestly has met our needs and more and has adjusted our model of how we're delivering support to patients is great. I would encourage other businesses to at least explore it as an option to help manage your business if you have the opportunity to.
Thank you for sharing, Sierra.
Video: Why Tucson Weight Loss Surgery chose TeamUp for their clinic and nutrition program
We have found we've been able to customize it to be exactly what we need. It's simple. We're able to adjust class schedules, use the reporting features to determine what our most popular classes are, class times adjust those schedules to what our patients would like to see, send out handouts before class, video recommendations after class. It's been amazing for us and I would highly recommend it for anyone that has a similar program.
Open Comment Form