Instagram has become an essential platform for businesses looking to reach new customers and promote their brands.
With over 1 billion monthly users, Instagram is a massive audience waiting to be reached, including gyms. This guide will explore how to use Instagram ads for gyms and provide best practices for gym owners looking to promote their businesses.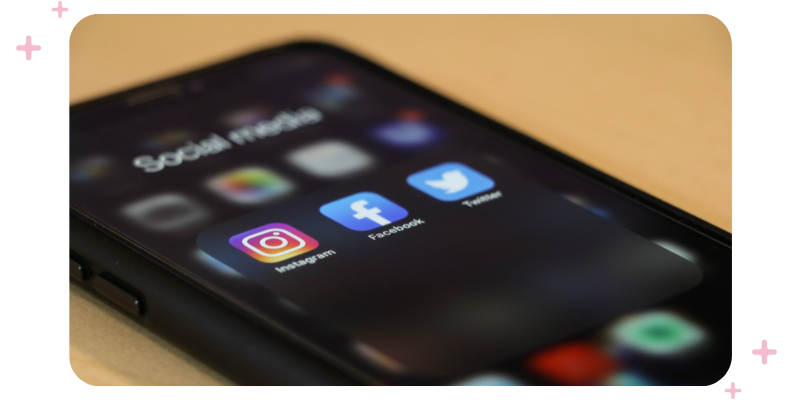 What are Instagram Ads?
Instagram ads are a type of paid advertising that appears within the Instagram app and platform. They are designed to help businesses (which includes gym owners like you) reach their target audience and promote their brands, products, or services.
These ads come in various formats, including photo ads, video ads, carousel ads, and many more. They can be tailored to a specific audience based on factors like age, gender, location, interests, and more.
Why should you use Instagram Ads for your fitness business?
There are several reasons to use Instagram ads to promote your gym. Here are just a few of the main benefits:
Reach your target audience
With the ability to target specific audiences, you can ensure your ads are seen by the people most likely to be interested in your gym and its offerings.
High visibility
Instagram is one of the most popular social media platforms, with over 1 billion monthly active users. By advertising on Instagram, you can reach a large audience.
Engage with your audience
Instagram ads are visually engaging and interactive, making them a great way to connect with your audience and build relationships. You can showcase your gym, its offerings, and the results your customers can expect to get.
Cost-effective
Unlike other advertising forms, Instagram ads can be (relatively) cost-effective. You can set a budget, bid for ad placement, and only pay when your ads are shown to users.
Types of Facebook and Instagram Ads for gyms
There are many types of Facebook and Instagram ads you can use to reach your potential customers and convert them into paying clients. Each of these ads comes with a different objective and targeting option.
However, most of them appear on the user's side based on their interests, behaviors, and demographic information. The most common Instagram Ads types are as follows:
Brand awareness and page likes Ads
This ad type's main objective is to help you to increase the visibility of your gym's brand and drive new likes to your page. These ads are displayed in the user's news feed or stories.
Engagement Ads
You can increase user interaction with your gym's page and content, including likes, comments, shares, and other engagement with this ad type.
Like Brand Awareness and Page Likes Ads, these ads appear in the user's news feed or stories.
Website clicks Ads
This ad type can help drive traffic to your gym's website and increase conversions. Similar to Engagement Ads, these ads appear in the user's news feed or stories.
Lead form Ads
Designed to capture lead information from users interested in your gym's services.
These ads also appear in the user's news feed or stories and allow users to fill out a form with their contact information.
5 steps you need to do when promoting your gym on Instagram Ads
Targeting your fitness audience on Instagram
When marketing your gym on Instagram, you must consider who you want to reach. This could include fitness fanatics, people looking to improve their health, or those searching for a new gym in the area.
Use this information to direct your ads to the right users and make them more relevant and effective.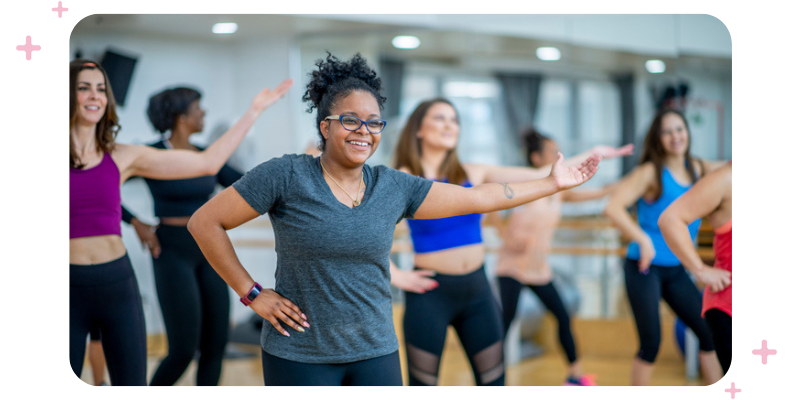 Devices & platforms to consider
In addition to targeting the right audience, it's also important to consider what devices and platforms your target audience uses.
This includes deciding if they mostly use mobile devices or desktop computers since it will affect the format and content of your ads.
Create optimized ads for the devices and platforms your target audience uses to ensure maximum engagement and reach.
Create images & videos that matter
Visual content is vital to the success of your Instagram ad campaigns. Make sure to use high-quality images and videos showing your gym and its facilities in the best light possible.
Consider using professional photography and videography to create visually appealing content that will make you stand out from the competition and attract new customers to your gym.
Craft a compelling ad copy
In addition to high-quality visuals, it's vital to have strong ad copy that resonates with your target audience and effectively communicates the value of your gym.
Make sure to keep your ad copy concise and attention-grabbing, and use language that speaks to your target audience and their needs and interests.
Test and optimize ad performance with Instagram Analytics
Instagram provides in-depth analytics that can help you track the success of your ad campaigns and make informed decisions about how to improve them over time.
Regularly review your analytics and use the insights to make changes to your campaigns, including targeting, content, and budget. This will help you optimize your ad spending and achieve better results from your Instagram advertising efforts.
Cost of Facebook & Instagram Ads
The cost of Facebook and Instagram ads can vary based on the type of ad, the target audience, and the competition for ad space on the platform.
Typically, businesses can expect to spend between $0.50 to $3.00 per click or engagement, although the cost could be higher for competitive industries.
It's important to consider your budget carefully when creating your Instagram ad campaigns to get the best return on investment.
How else can I promote my gym on Instagram?
If you're looking to promote your gym on Instagram, there are plenty of options beyond just paid advertising.
Here are five strategies that you can use to increase your visibility and reach your target audience:
Share your profile with gym members and clients from personal trainers
Encourage your members and personal training clients to follow your gym's Instagram account. You can also incentivize them to do so by offering exclusive content or promotions to those who follow your account.
For instance, you could create a workout of the week only available to your followers or offer discounts on personal training sessions to those who follow your account.
Post on your account regularly
Posting regularly on your gym's Instagram account can help keep your audience engaged and keep your gym top of mind.
Share a mix of content, like motivational quotes, progress updates, behind-the-scenes looks at your gym, and more. Make sure to post when your audience is most active, and try to mix up the types of posts you share to keep things interesting.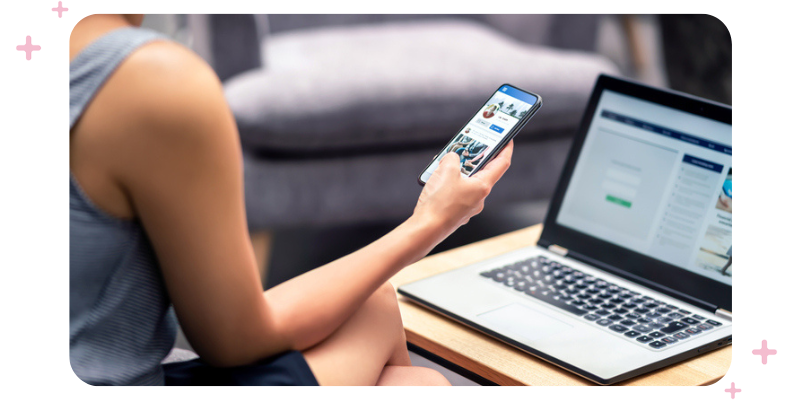 Use relevant fitness hashtags
Use relevant fitness hashtags in your posts to reach a wider audience. You can also use creative hashtags to engage with your followers and encourage them to share your content.
For instance, you could create a unique hashtag for your gym, like #FitFamAtXYZGym, and ask your followers to use it in their posts.
Ask your personal trainers and other staff members to be active on Instagram
Encourage your personal trainers or staff to be active on Instagram and promote your gym's account.
They can share their own posts and stories, participate in Instagram challenges, and engage with your followers. This can give your gym a personal touch and help build stronger relationships with your audience.
Incentivize members to tag your gym or fitness center in their posts
Encourage your members to tag your gym in their posts when working out or using your facilities.
You can also create a photo contest or challenge, ask members to share their progress updates, and tag your gym in their posts. This can increase engagement and develop a sense of community around your gym.
Overall, there are many ways to promote your gym on Instagram beyond paid advertising.
By incorporating these strategies into your marketing efforts, you can reach your target audience, build your brand, and engage with your followers in a fun and meaningful way.
Takeaway
If you own a gym and are looking to expand your reach and promote your business on Instagram, why not give ads a go?
Following the tips we discussed earlier can help you create an Instagram ad campaign that's both effective and appealing.
Not only will these advertisements get people talking about your brand, they can also help raise visibility and generate new leads. Give it a try and witness the amazing results for yourself!
FAQs on Instagram ads for gyms
How do I advertise my gym on Instagram?
To advertise your gym on Instagram, you'll need to create a Facebook ad account and customize a campaign for your desired audience, selecting from various ad types with considerations for the target audience, devices, and budget. Additionally, you can set up brand awareness, engagement, website clicks, or lead form ads.
How much does it cost to put an ad in a gym?
Advertising in gyms can be expensive, ranging from $500 to $10,000 per month on average; however, the exact cost may depend on the type of ad, gym chosen, and target audience.
How do you attract customers to the gym?
Attracting customers to your gym requires an understanding of your target audience and budget and effective marketing strategies such as social media advertising, email marketing, influencer marketing, and referral programs. Quality facilities, excellent customer service, and engaging fitness programs can also help draw in new members.
Open Comment Form