TeamUp recently integrated with Zoom to deliver a convenient booking and class experience for online clients. Zoom is simple yet powerful, and includes some nice features like passing through your music without ruining your sound (more below). Here's how to optimise your Zoom classrooms.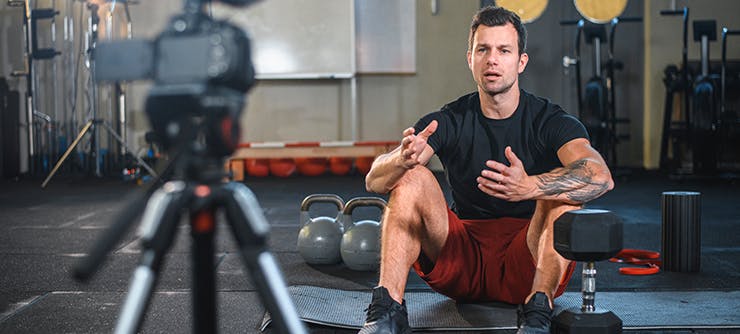 Automatically schedule classes with TeamUp and Zoom.
After you create an online venue in TeamUp and schedule some classes, the Zoom integration will work automatically. You can then fine-tune your experience with automated emails and unique links.
See who attended... and who didn't
With TeamUp's integration, attendees will be automatically marked as attended in your register when they click their unique link. You can still manually adjust everything. The class detail page will be open in front of you during the class, so you will have all the important client details with you.
Let clients get there early and socialise
With a little known feature in Zoom, you can let clients enjoy some pre-class chat and social time. As one user put it:
"My ladies like getting their 15 minutes early and catching up - I think they enjoy it as much as their class!"
To set this, go to settings and set "join before host" to on.
Keep the focus on you
By default, you'll find that Zoom jumps to whoever is talking or making noise. As sessions get sweaty the grunts and mumbling will increase and the video will jump around - this isn't helpful for other attendees. Keep the focus on you by pinning the video to your image. Just click on your image and "pin video." Instructions here.
Also, check out our article on delivering high-quality online fitness classes for more technical tips.
Record the session
Zoom has an automatic recording function that you can use to share the meeting how you like. You can use this for quality control, or to send it to clients who couldn't make it. When you record, you have to choose whether to store it locally (like on your computer) or in the Zoom Cloud. The Cloud is a paid option, but it's necessary if you want to evaluate instructors (as you won't be there to record to your computer).
You can set the recording for just the instructor, or several other options if you want to see the whole class. Do watch out for space requirements as it's limited based on your plan via Zoom Cloud.
Please note that depending on the rules in your country you might need to alert attendees that you are recording. But it's really just manners to do so. You should never share a recorded video without everyone's permission.
Getting the quality right
We talk more about how to use recordings to improve the quality of your sessions along with a lot of other tips about lighting, sounds (and yes, action) in this article.
Automatically send and manage unique links
A unique class link keeps class private, so only those who have paid will receive it. TeamUp automatically sends the class link to clients when they sign up and pay.
Have multiple coaches
You can have more than one host for a meeting, and that opens up lots of coaching possibilities. You could choose to have two instructors: one could demonstrate and the other could instruct.
Note: you'll need a pro-account to do this because each host needs a profile.
Have everything at your fingertips
Want to check medical issues? Want to see attendance history? It's all there for you with TeamUp. You can scan everything quickly before class starts.
Share your recordings in your On Demand library
Give your customers a chance to relive their favourite classes again and again by sharing the Zoom recordings in your TeamUp On Demand library. Copy the shareable link right from Zoom and give your customers access to watch and repeat whenever they way. Learn how to add your Zoom recordings to your video library, here.
Find out more about getting online class booking software with TeamUp, or sign up for a free trial to get started now.
Open Comment Form