The best fitness influencers offer more than just large follower counts; they provide valuable, credible advice for those looking to improve their health and fitness. These fitness influencers stand out based on their workout specializations, nutrition guidance, follower engagement, and health philosophies. Credibility often comes from certifications and expertise, while relatability is subjective and varies by individual.
1. Kayla Itsines
Kayla Itsines, a female fitness influencer born on May 21, 1991, in Adelaide, Australia, is best known for her Bikini Body Guides e-book series and the Sweat: Fitness App For Women. She gained global attention, leading her app to top revenue charts in 2016. From a basketball background, Kayla transitioned into training her sister's friends. This experience led her to co-found the Bikini Body Training company in 2013 and launch her e-book series. Time magazine recognized her influence by naming her among the 30 most influential people on the internet in March 2016.
2. Michelle Lewin
Michelle Lewin, a female fitness influencer born on February 25, 1986, in Maracay, Venezuela, is renowned for her work in bodybuilding and bikini competitions. Relocating to South Florida in 2012, she gained prominence through the NPC bikini competition. Michelle has monetized her passion for fitness by offering training through the FitPlan app, selling merchandise, and writing 'The Hot Body Diet'. She boasts over 13 million followers on Instagram and 8 million on Facebook, underlining her extensive reach and influence in the fitness industry.
3. Jen Selter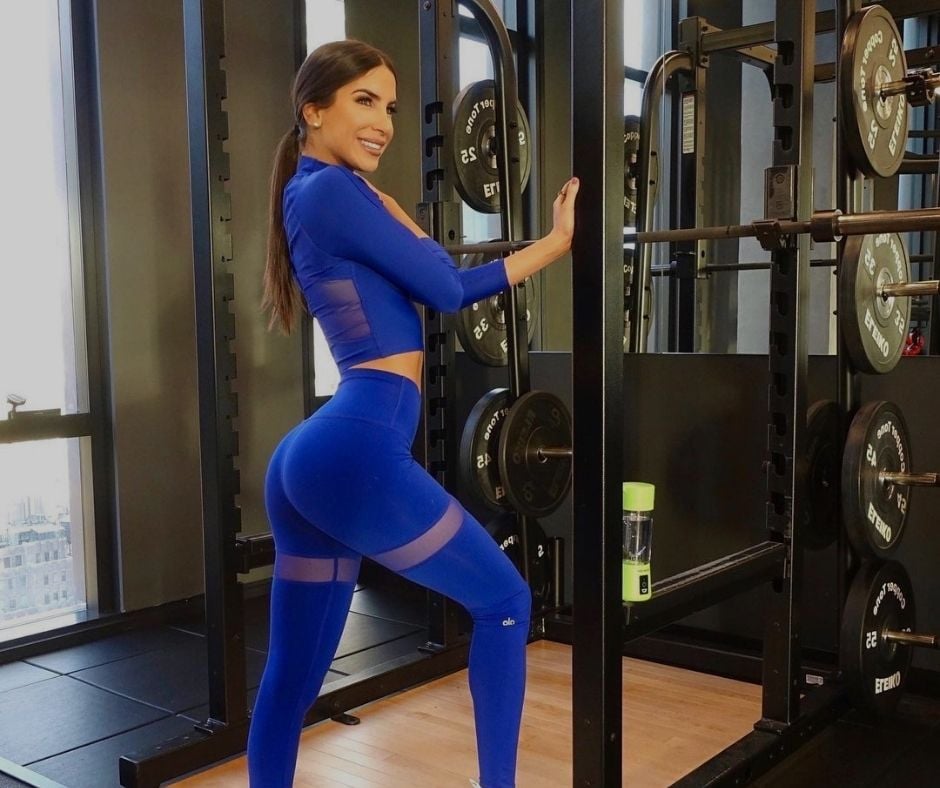 Jen Selter, a female fitness influencer from Roslyn, New York, gained prominence for her focus on glute and ab workouts, earning her a vast social media following. Born on August 8, 1993, Jen's influence extends beyond social media to entrepreneurial activities. She holds a key position at BlendJet, promoting health and fitness globally. In 2018, she received the World's Fitness and Health Influencer of the Year award from the IAM Influencer Awards.
4. Cassey Ho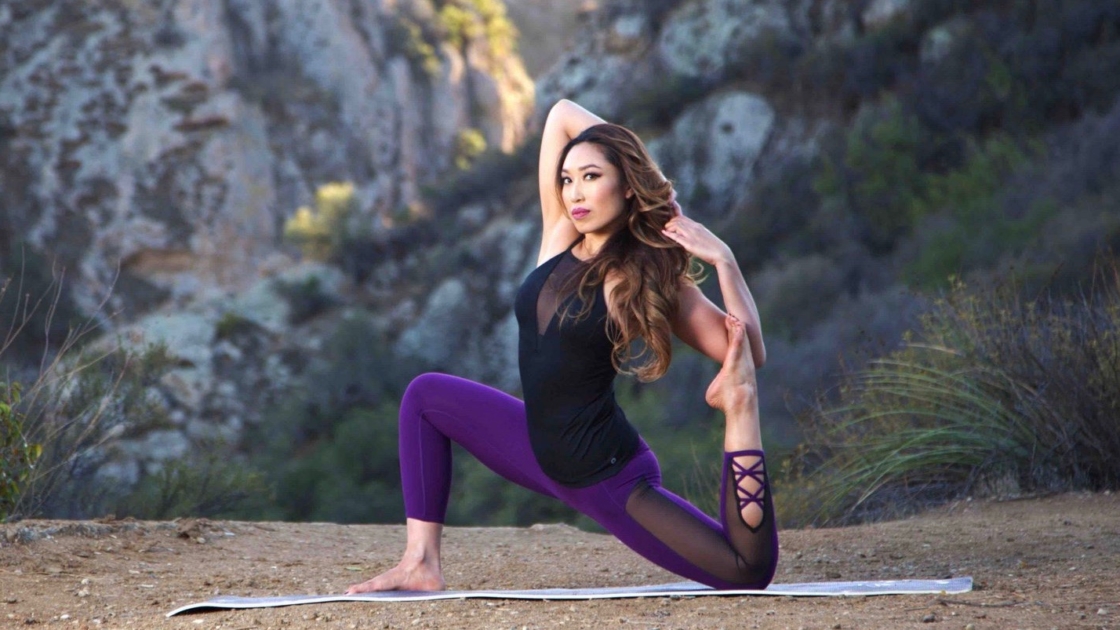 Cassey Ho, a female fitness influencer born on January 16, 1987, in Los Angeles, specializes in Pilates and body positivity. She's the creator of the YouTube channel Blogilates, one of the platform's largest female fitness channels. Cassey extends her fitness influence through her activewear brand POPFLEX, fitness format POP Pilates, and the BODY by Blogilates app. She has received multiple awards, including a Shorty Award in social fitness and recognition from Time magazine and Forbes.
5. Massy Arias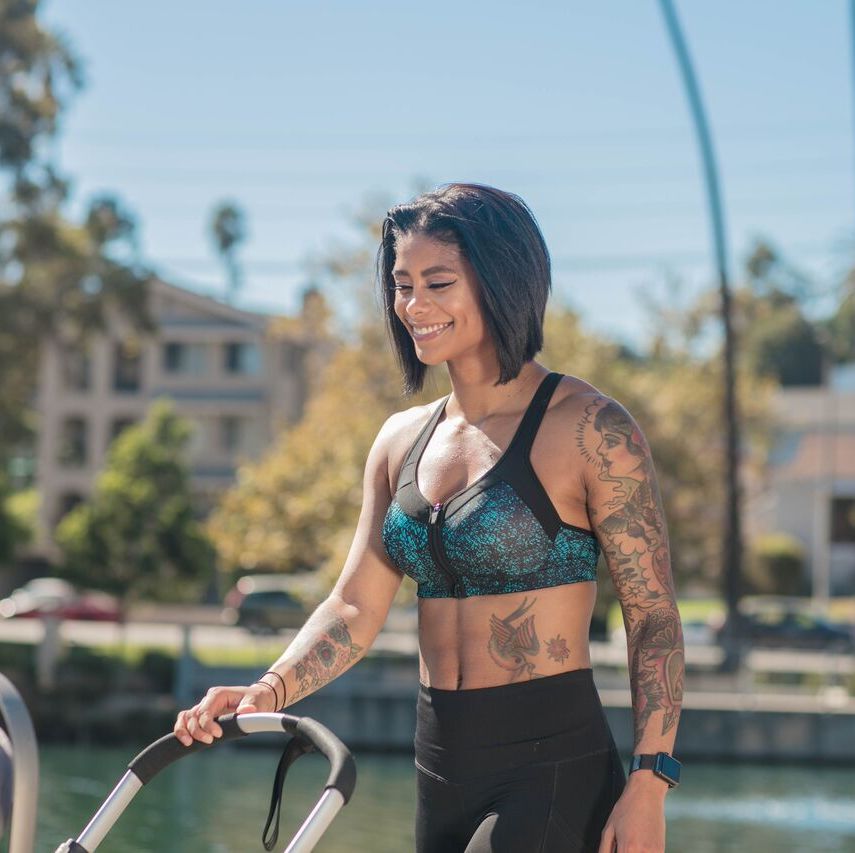 Massy Arias, a female fitness influencer originally from Santo Domingo, Dominican Republic, is a Certified Personal Trainer known formerly as Mankofit. Relocating to Los Angeles, California, her fitness guidance and social media presence have made her a motivator for a new generation of trainers. Massy's professional work includes wellness coaching, nutritional guidance, and fitness modeling, contributing to an estimated net worth of $3 million as of 2023.
6. Joe Wicks

Joe Wicks, a male fitness influencer from Epsom, Surrey, England, is known for his High Intensity Interval Training (HIIT) workouts. He initially gained popularity with quick recipe videos and later authored a best-selling cookbook, 'Lean in 15: 15-minute meals.' During the COVID-19 pandemic, his 'PE with Joe' initiative on YouTube garnered worldwide attention, earning him a Guinness World Record and an MBE award.
7. Jeanette Jenkins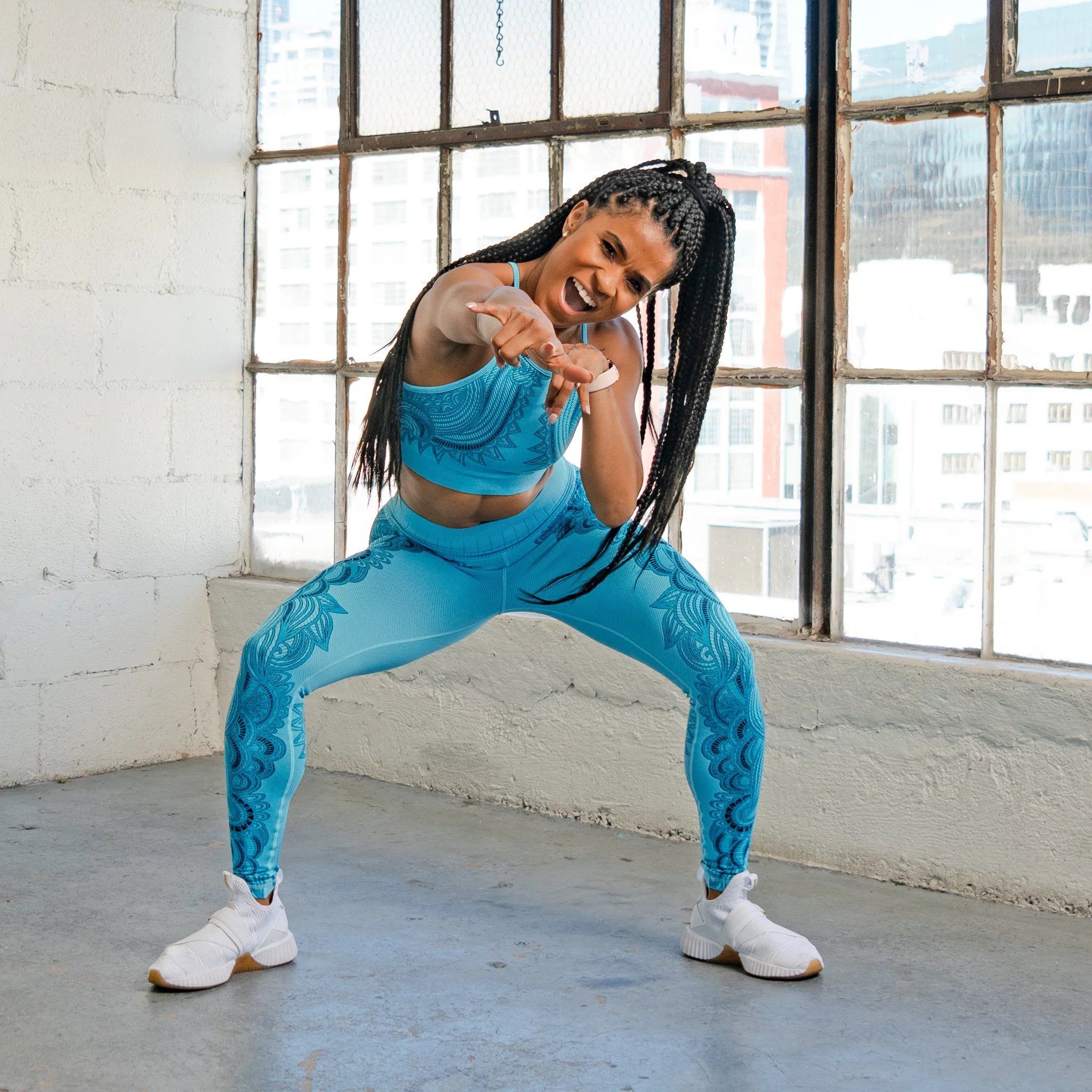 Jeanette Jenkins, a female fitness influencer from Canada, is recognized for her comprehensive fitness methodologies. After earning a degree in Human Kinetics, she moved to Los Angeles and became a personal trainer for celebrities like Pink and Alicia Keys. She founded The Hollywood Trainer company and has developed various fitness programs. Jenkins is also a prominent advocate for the Mindfulness Era in fitness, encouraging diversity in health and wellness.
8. Paige Hathaway
Paige Hathaway, a female fitness influencer born on July 31, 1987, in Minnesota, gained prominence after winning the 2013 FLEX bikini model search. She founded the Fitin5 challenge, a fitness program designed to help individuals achieve their fitness goals. Despite a challenging upbringing, Paige has inspired many, promoting a balanced and healthy lifestyle.
9. Chloe Ting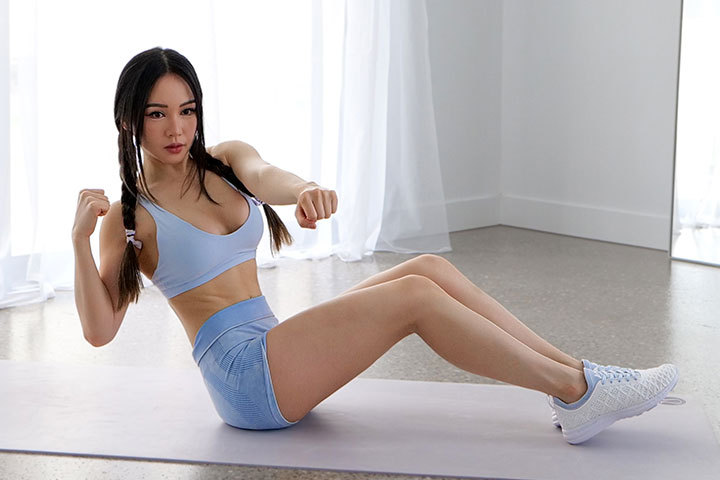 Chloe Ting, a female fitness influencer born on April 9, 1986, gained fame through her workout programs, particularly her 'Two Week Shred Challenge.' Originally of Bruneian-Australian descent, she now resides in Singapore. She has a significant online presence where she shares free workout programs and recipes. As of 2023, her estimated net worth is around $5 million.
10. Pamela Reif
Pamela Reif, a female fitness influencer from Karlsruhe, Germany, gained prominence through her workout and diet tips on YouTube. Born on July 9, 1996, she has over 9 million subscribers on her YouTube channel. Apart from her online influence, Pamela has built a fitness business empire and collaborates with brands like Shredz. She also maintains a strong presence on Instagram and offers fitness advice through her website.
11. Sergi Constance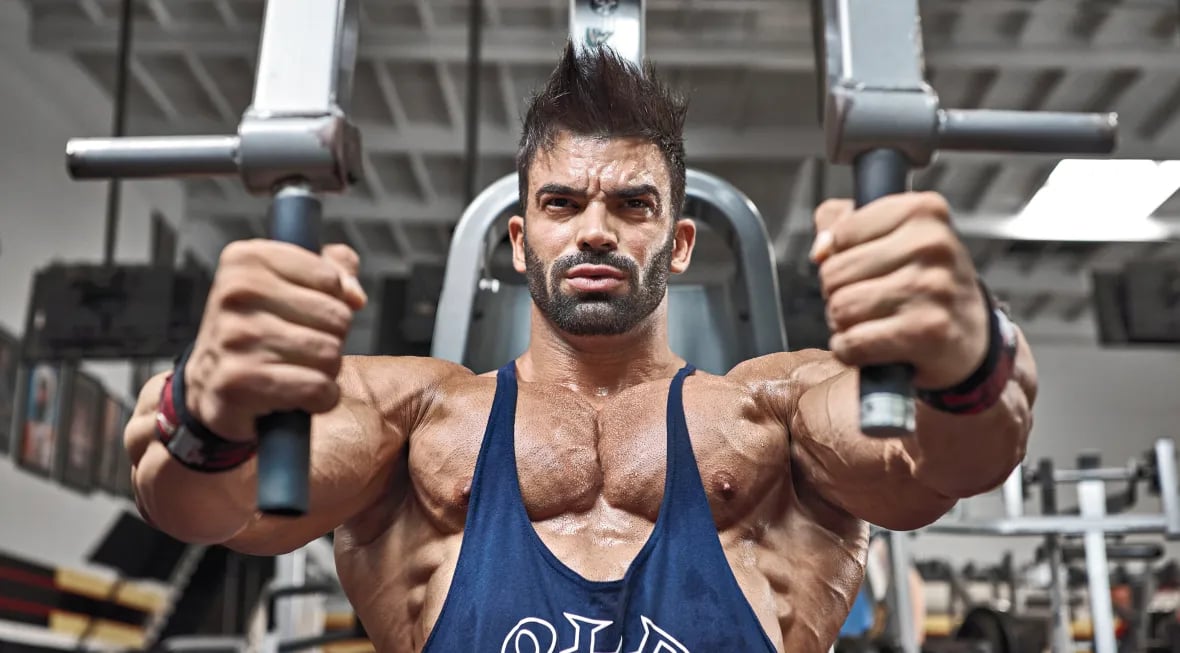 Sergi Constance, a male fitness influencer born on October 25, 1988, in Valencia, Spain, is known as a WBFF PRO Muscle Model. He holds a Bachelor's Degree in Sports Science and Physical Activity. In addition to bodybuilding, Sergi has ventured into acting and serves as a World Ambassador for Myprotein. He has a large social media following, further cementing his influence in the fitness community.
12. Ana Cheri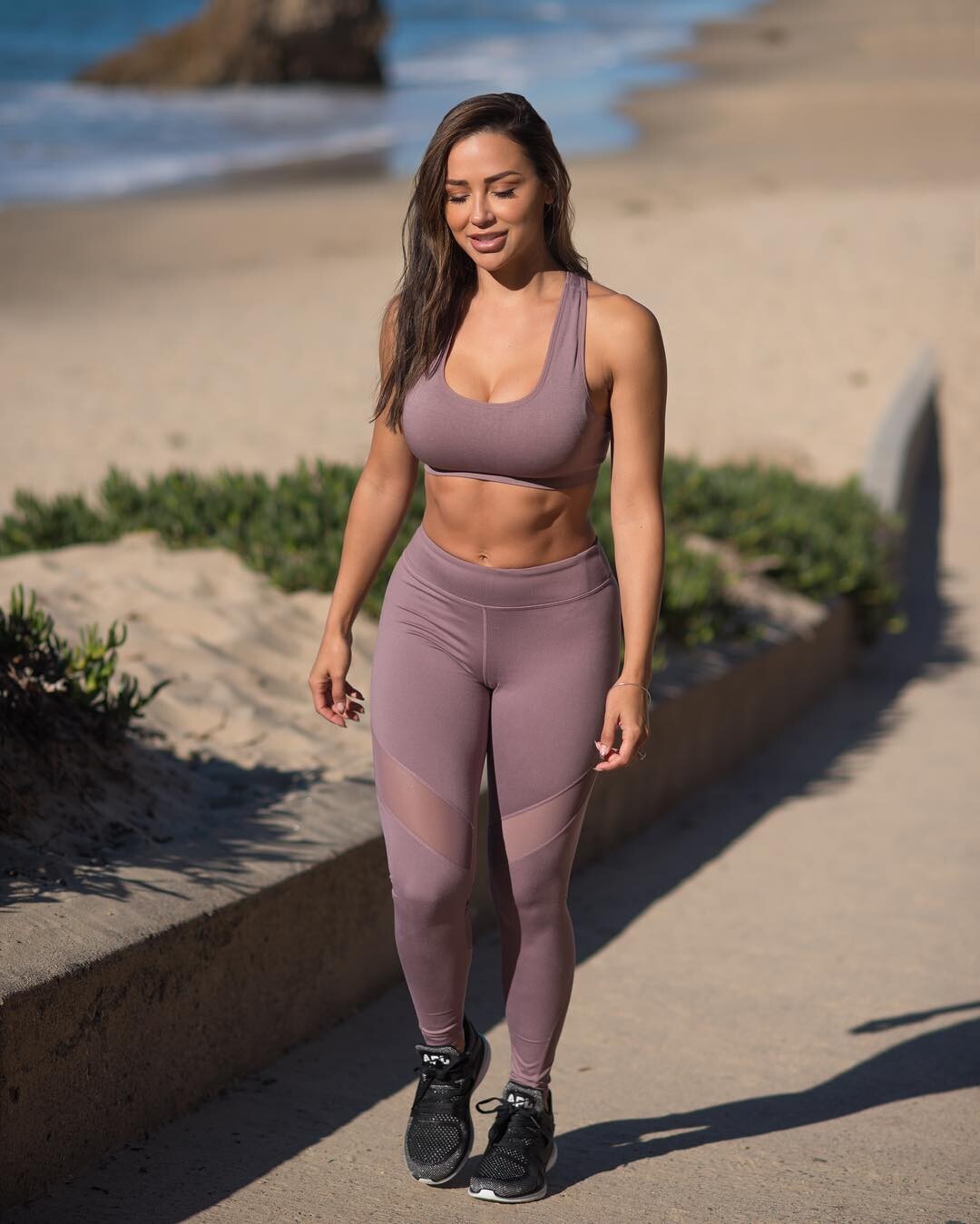 Ana Cheri, a female fitness influencer from Anaheim, California, is known for her multifaceted career as a model, YouTuber, and entrepreneur. She gained prominence after being featured as Playboy Magazine's Playmate in October 2015. Ana Cheri serves as the CEO of Be More Athletics and Cheri Fit in the fitness domain. Her online presence is substantial, extending to a clothing line she launched.
13. Amanda Bisk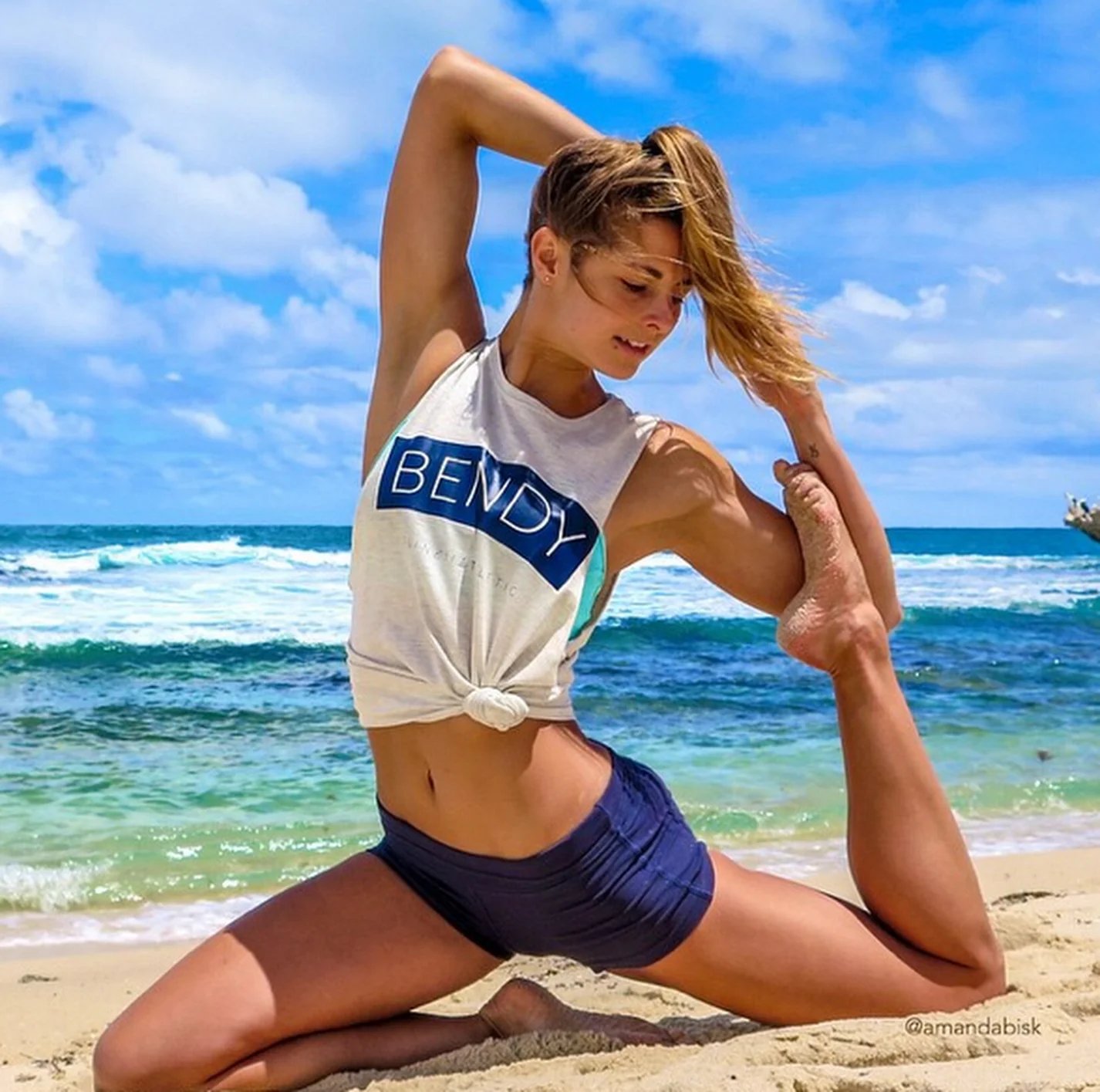 Amanda Bisk, a female fitness influencer from Perth, Australia, initially pursued a career as an Olympic pole vaulter. After a diagnosis of chronic fatigue, she transitioned to fitness and wellness, becoming a certified yoga instructor and Exercise Physiologist. She founded the 'Fresh Body Fit Mind' app, where she shares a balanced approach to health, incorporating exercise, nutrition, and mental wellness.
14. Anllela Sagra
Anllela Sagra, a female fitness influencer from Medellín, Colombia, shifted her career focus from fashion design to fitness after meeting a fitness trainer. She is highly recognized for her workout and transformation videos, particularly on Instagram. Anllela has also collaborated with well-known fitness brands and is a VPX Sports and Vooz Hydrate brand ambassador.
15. Lauren Drain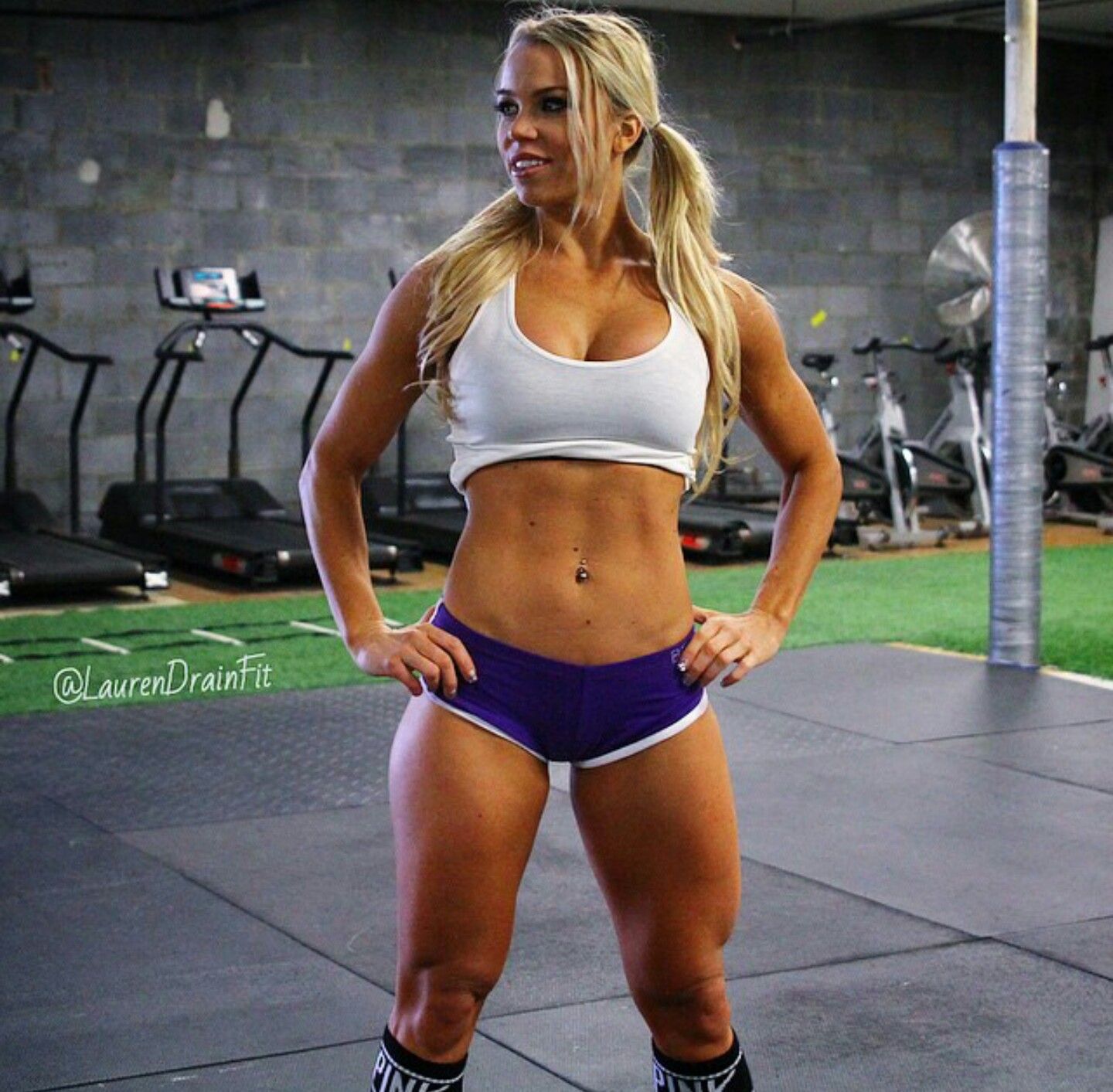 Lauren Drain, a female fitness influencer originally from Tampa, Florida, transitioned from a nine-year career as a registered nurse to become a WBFF Pro and full-time personal trainer. She is also an author, detailing her experiences in the New York Times Best Seller 'Banished.' Through her social media platforms, she shares fitness routines and motivational content.
16. Sommer Ray

Sommer Ray, a female fitness influencer from Colorado, USA, transitioned from competitive youth bodybuilding to fitness modeling and online influencing. She has a large following on platforms like Instagram and YouTube. Sommer has also ventured into business, co-founding Imaraïs, a brand of vegan health gummies, and launching a mobile app named Evolve Fitness.
17. Ulisses Williams, Jr.

Ulisses Williams, Jr., a male fitness influencer born in New York City, is recognized for his aesthetic physique and entrepreneurial ventures in fitness. With an Instagram fan base of over 9.5 million, he has won multiple Musclemania competitions, showcasing his dedication to bodybuilding. His services extend to personal training, where he shares his expertise to help others achieve their fitness goals.​
18. Jeff Seid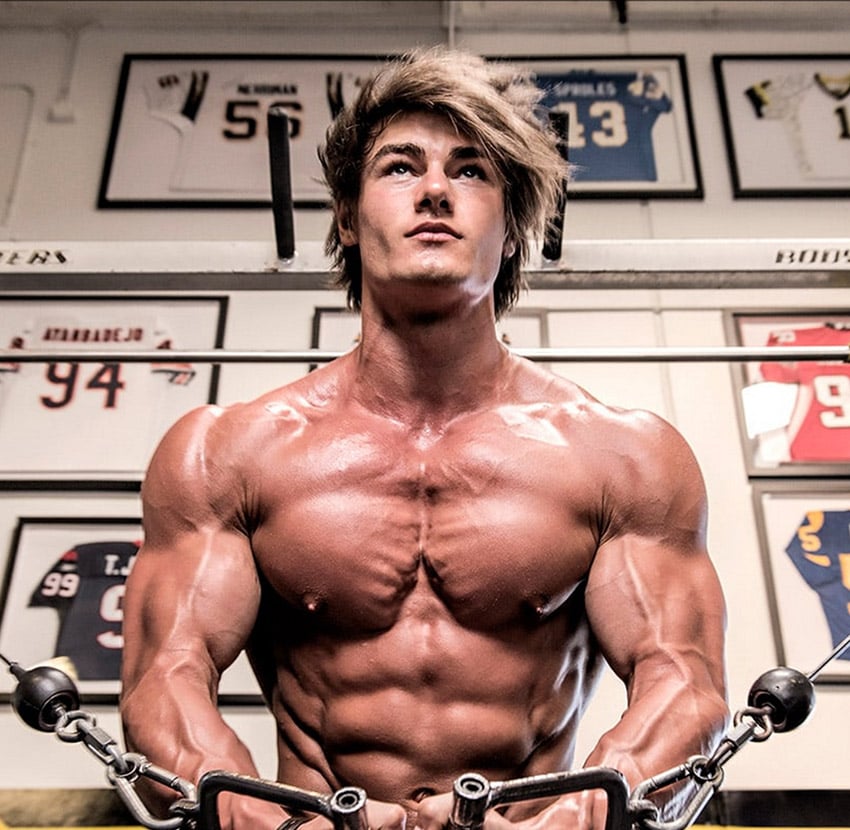 Jeff Seid is a male fitness influencer born on June 12, 1994, who transitioned from an All-American wrestling champion and high school football player to a professional bodybuilder after an unforeseen injury. With over 4.5 million followers on Instagram, Jeff has also authored a book, founded a clothing line company, and established himself as a fitness model and actor, making a significant mark in the fitness industry​.
19. Simeon Panda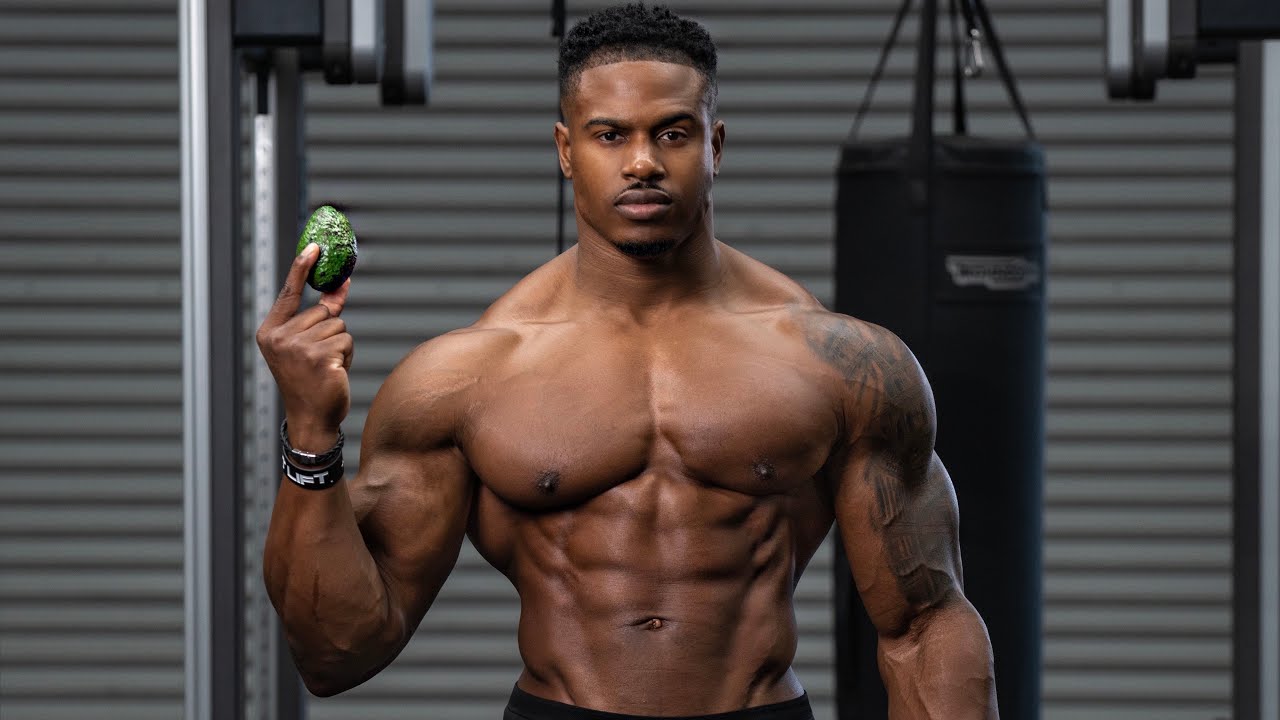 Simeon Panda, an English fitness professional born on May 28, 1986, has been honored by Forbes as one of the world's top ten fitness influencers. His journey began with a love for lifting, eventually leading to bodybuilding competitions globally. Besides competing, Simeon also runs his sportswear company and judges fitness competitions, solidifying his standing in the fitness realm with over 7 million Instagram followers​.
20. Chris Bumstead


Chris Bumstead is a male fitness influencer, born on February 2, 1995, in Canada. Chris Bumstead rose to fame as an IFBB professional bodybuilder, clinching the Mr. Olympia Classic Physique title multiple times. He turned pro at age 21 and is also recognized as a fitness model and social media influencer, amassing a following of 14.9 million on Instagram, where he shares his fitness journey and achievements​.
21. Lazar Angelov
Lazar Angelov is a Bulgarian male fitness icon born on September 22, 1984, who transitioned from a professional basketball player to a fitness model, personal trainer, and entrepreneur. Known for his striking physique, Lazar has built a substantial following online, inspiring many on their fitness journeys with over 6.2 million followers on Instagram​.
22. Steve Cook
Steve Cook, born on December 10, 1984, in Boise, Idaho, had a passion for fitness from a young age. His dedication led him to a career in bodybuilding, and he's now a notable fitness model and entrepreneur with over 2.3 million followers on Instagram. His journey extends to social media, where he shares his expertise and experiences, earning him a substantial online following​.
23. Jeff Cavaliere
Jeff Cavaliere, born on June 28, 1975, in Connecticut, USA, is a celebrity trainer, strength coach, and physical therapist, well known for his YouTube channel ATHLEAN-X. His professional journey includes serving as the Head Physical Therapist and Assistant Strength Coach for the New York Mets, leveraging his knowledge to coach some of baseball's most accomplished players​.
24. Julian Smith

Julian Smith, an American bodybuilder known as 'The Quad Guy' due to his impressive leg development, resides in Hillsboro, Oregon. Julian was inclined towards bodybuilding from a young age, commencing gym training at 15. He kickstarted his fitness career as a competitive natural bodybuilder at 19 and has since built a following of over 1.1 million on Instagram, sharing his unique yet straightforward training style.
What is a fitness influencer?
A fitness influencer is an online content creator who posts fitness content to an audience of followers and monetizes via a personal or company brand product. Fitness influencers can be categorized into different types based on their number of followers, such as micro-influencers, macro-influencers, and mega-influencers. Micro-influencers have between 1,000 and 100,000 followers and focus on a specific niche or area. In comparison, macro-influencers have over 50,000 followers and are suitable for brands that want to reach a broad demographic. Mega-influencers have a diverse following and are ideal for top-of-the-funnel marketing campaigns that promote products that appeal to the masses.
Should you work with a fitness influencer?
Yes, working with fitness influencers can benefit brands as they have highly engaged followers and can promote products, services, food, fashion/athleisure, and any brand that encourages a healthy lifestyle.
Should you work with a male or female fitness influencer?
The gender of the fitness influencer does not matter as long as they have a substantial following and are knowledgeable in the fitness industry.
What are the benefits of working with a fitness influencer?
Fitness influencers have highly engaged followers, their content is authentic and educational, and they provide honest insights about products to avoid damaging relationships with their loyal fanbase. Besides, partnering with fitness influencers is a cost-effective way to promote products and services.
How do we know if fitness influencers are providing positive ROI?
To know if fitness influencers provide positive ROI, brands should track engagement rates, click-through rates, and conversions. They should also set clear goals and objectives for their influencer campaigns.
What are some important qualities to look for in a fitness influencer?
Some important qualities to look for in a fitness influencer include credibility, authenticity, engagement, knowledge, and a strong social media presence.
How do you determine whether a fitness influencer fits your blog well?
To determine if a fitness influencer is a good fit for your blog, you should consider their niche within the fitness industry, audience demographic, approach to creating workout programs, and rates for sponsored content.
What are some common misconceptions about fitness influencers?
Some common misconceptions about fitness influencers include that they are only interested in promoting products for money, need to be more knowledgeable in the fitness industry, and only cater to a young and fit audience.
Open Comment Form