When starting out on your journey to becoming a personal trainer or fitness instructor, there are certain stages you have to go through first. One of the most important stages is getting certified by a recognised fitness association. Getting certified doesn't just give you credibility as a trainer, it trains you to plan and to deliver classes and sessions safely. This guide takes you through 10 of the top associations in the UK and continental Europe that can help you on your way to becoming a professional fitness instructor.
We'd also like to thank our friends at Study Active for providing us with accurate information about how to become a certified personal trainer in the UK.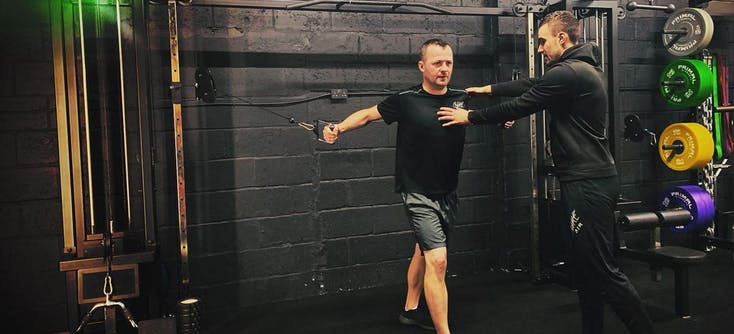 Photo Credit: Holisium
Fitness certifications and why you need them
Having the right certificates and qualifications offers your potential clients and employers proof that you are eligible to lead classes and take training sessions whether you have years of experience as an instructor or you're new to the industry. Throughout the UK and Europe, there are a variety of widely recognised associations and organisations that teach up and coming trainers the foundations of fitness. As well as training participants to teach and lead fitness classes, the courses also cover the science behind various exercises and movements, giving new trainers the background knowledge they need to advance their careers.
As well as the initial training programs, there are additional benefits to completing your certifications with a recognised fitness business association.
Completing a specific course means you and your business gets that association's seal of approval and give you credibility as an instructor.
Once you've completed your initial qualifications, the association you studied with can help you to keep learning and improving with advanced certificates and courses.
You'll be joining an extended network of coaches and businesses who can all help you on your way to establishing a personal training business.
How to get certified as a personal trainer in Europe
While personal trainers in Europe are able to work independently, they must have accreditation. There are a lot of organisations to choose from in Europe. With a choice between in-person and online courses available, there are certain regulatory bodies that you should ensure have validated the course you intend to apply for.
EREPS
EREPS is the European Register of Exercise Professionals. Their organisation licences and accredits instructors, trainers, and teachers who work in the fitness industry throughout Europe. To become registered, instructors have to show that they have met the minimum required standards of practice and achieved an approved accreditation. Their standards are regulated by the EuropeActive Professional Standards Committee using an accepted official European qualification framework which describes the knowledge, skills and competencies exercise professionals need to achieve for registration.
EREPS allows its members to demonstrate their qualifications and experience. It not only gives registered members the accreditation they need to work around the Europe zone, but it's a way of keeping fitness instructors and trainers informed of any industry trends, news and any offers from partners. Members of EREPS are provided with a certificate of registration and a membership card that show a licence to practice as a personal trainer in Europe. Once an application is accepted, it costs €30.00 per year to remain registered with EREPS. Certified EREPS professionals have access to a wealth of educational resources, member discounts, events and become members of their community.
Director of EREPS Julian Berriman shares:
"As the Director of The European Register of Exercise Professionals (EREPS), I am incredibly proud of the work we do as the largest multi-national register. We primarily offer an independent process for the licensing of all instructors, trainers and teachers working across Europe in the exercise and fitness industry. Through its quality assurance process, EREPS recognises that exercise professionals are qualified to do their job giving consumers, employers and partners in medical professions the necessary level of confidence in their professionalism and a structure for increased mobility of workers. As part of the rebuild following the COVID-19 pandemic this increased consumer awareness is vital for Exercise Professionals to differentiate themselves in the market at a time when "health is wealth"
EuropeActive
A non-profit organisation, EuropeActive was founded in 1996 and was previously known as the European Health and Fitness Association. EuropeActive's main mission is to promote the interests of fitness businesses and organisations that work toward encouraging more people throughout Europe to pursue active lifestyles. Additionally, they work closely with the EU commission on a number of projects to promote health and fitness around the European Union.
As the leading not-for-profit organisation representing the whole of the European fitness and physical activity sector, EuropeActive seeks to promote the interests of all organisations which work towards getting more people, more active, more often as well as putting our members at the core of what we do to protect and promote the fitness and physical activity sector. - Carlos Fernández, Senior EU Communications & PR Officer
Keep reading and find out how to get a fitness instructor or personal trainer certification in the UK
How to get certified in the UK
Similar to that in Europe and the US, earning your certification is essential in order to train and coach in the UK. There are dozens of personal training provider programs in the UK that offer both in-person and online courses and study programs to certify coaches. One of the most important things to look for in a personal trainer training program is approval from CIMSPA, Chartered Institute for the Management of Sport & Physical Activity. Once you have found a CIMSPA approved program, you can then verify that it partners with an awarding body that awards the fitness qualifications, for example, Active IQ, which is the most recognised awarding body for fitness in the UK.
CIMSPA
CIMSPA is the main professional body for fitness and exercise in the UK. The CIMSPA website contains a directory where aspiring personal trainers can investigate training providers they are interested in or find a program that is right for them. Fitness professionals can also register with CIMSPA and learn about the employer-led standards they have created and set for instructors, trainers, and teachers across every job and role in sport and physical activity.
Further reading:
Personal Training Business Plan
Business grants for Personal Trainers
Fitness insurance providers
The levels of qualification a personal trainer can obtain in the UK and Europe
The most common qualification for a personal trainer in the UK and Europe is a Level 3. With a Level 3 qualification, personal trainers will receive an advanced education on working with fitness clients, specific exercise programming, and how to tailor programs and workouts for individuals and their needs. Level 3 courses typically cover programming, nutrition, and assessment techniques, and they will also give students guidance around business skills. Since it carries on from Level 2 qualifications, a certain amount of background education is needed. Knowledge of anatomy, physiology, and fitness knowledge is necessary. Level 3 personal training courses are the equivalent of an A-Level or an NVQ Level.
While Level 3 is the accepted standard to work in a fitness facility or as a freelance personal trainer, personal trainers can also go on to earn a Level 4 qualification, which provides an even deeper and further education and skill training on specialisations. Getting the REPs Level 4 qualification puts personal trainers in the top 10% of fitness professionals in the UK. A Level 3 qualification and six months of experience working as a fitness professional is a prerequisite of taking the Level 4 qualification.
Discover our picks for the top 10 fitness trainer certifications in the UK and Europe
Ten fitness training providers to earn your certification in Europe
To help you find the best training provider in Europe and the UK, here are some of the most recommended programs.
Lift the Bar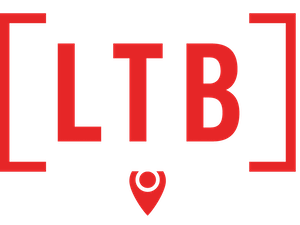 About Lift the Bar: Lift the Bar is one of the most recommended personal training providers in the UK offering expert personal training qualifications. To give people the best chance of becoming great personal trainers, LTB hugely expanded their Level 2 and Level 3 programs, which includes the most up to date research. But beyond that, they created a 6-month "applied phase" where newly graduated and qualified personal trainers continue to work with the group for 6 months. "This allows us to teach everything we know trainers need in order to thrive while supporting them during those trying first few months of qualifications," says LTB Head of Education, Gregg Slater.
Every year thousands of personal trainers are let down by their qualifications and have to return to careers that make them miserable. We believe the qualification is just the start of the learning process, providing a further 6 months of expert education and on the job mentoring to help you become the best trainer in the gym and build a thriving personal training business.
LTB's applied phase modules include behaviour change, movement screening, coaching science, advanced program design, advanced nutrition, and business.
Discount for TeamUp customers: free trial.
The PT Mentor UK

About the PT Mentor UK: Having worked for some of the 'large' training providers in the UK, Karl Muir found that there was one major floor in all of the courses he was delivering - the aftercare of the student. Week in week out there were students coming and going from their course, but what they had learnt was just that, to pass their course. Having had a successful Personal Training business before going into the education side of things, Karl knew that the certification was just the beginning. What you really need to understand, to become a successful Personal Training, is sales, marketing and business. Which is why, in 2017, The PT Mentor UK was born.
Delivering the latest and most recognised courses in the UK. Our courses are delivered with a mix of home study, distance support and face-to-face sessions where we come to you. Prices include all ongoing support, to help you become successful in the industry, with payment plans to suit.
To put it bluntly, because I actually care if you succeed or not. To me you're not just another number in the industry, I am to make our students successful fitness business owners. With included ongoing support, you know I'm there as and when needed. - Karl Muir, owner of PT Mentor UK
Health and Fitness Education (HFE)

About Health and Fitness Education: HFE is one of the leading providers to the active leisure industry and the fitness sector. Their courses can vary from personal training, sports massage, yoga and Pilates. The HFE specialises in health and fitness qualifications, all of which are accredited by awarding organisations such as the YMCA Awards and Active IQ, and are fully endorsed by CIMSPA and the Register of Exercise Professionals. All courses are written by PHD's, Physios, and the leading health experts of the industry!
People typically enrol in our HFE courses for a magnitude of reasons, but a few common ones are they are bored of working 9-5 hours and being glued to a desk. They're inspired to be personal trainers. They are passionate about fitness and realise the industry has an abundance of opportunities.

And we have many success stories with HFE - people see examples like age is just a number, one of our most recent graduates is 62 and he's killing it. They see the opportunity for multiple streams of income with online coaching and in-person and online classes. - Ryan, HFE's Marketing Executive
Study Active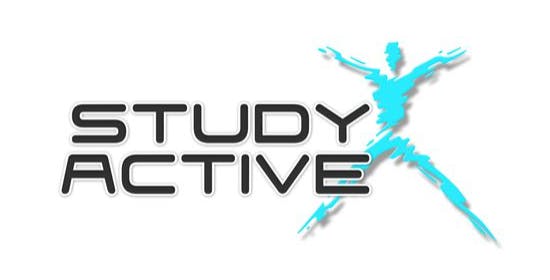 About Study Active: Study Active is one of the UK's leading personal training course providers and is an Active IQ accredited provider. Rated "Outstanding" and by CIMSPA, Study Active offers a range of health & fitness qualifications delivered via online and blended learning.
The Study Active philosophy is for students to study online whilst receiving ongoing support and coaching from a highly qualified tutor team. This support can be delivered via telephone, email, skype etc. When it comes to theory-based assessments, students can submit coursework electronically and sit theory exams online from home.

For practicals, students are encouraged to come into one of Study Active's gyms for one-to-one coaching with a tutor to fine-tune their skills ahead of undergoing a face-to-face practical exam. - James Luscombe, Study Active Founder & Education Director
Students also have the option to record their practical exam and send it through as a video. All Study Active graduates receive 20 online CPD courses (including Kettlebell Training and Suspension Training) FREE of charge. They also can apply for a guaranteed interview in a range of partner gyms as well as enjoy lifelong career support. Study Active aims to be the best value CIMSPA approved Personal Trainer course provider on the market and charges £1248 for the Gym & PT certification.
Discount for TeamUp customers: There is currently a 10% discount available on all PT course pages when you use the discount code SA10. All Study Active graduates get a discounted route to join CIMSPA.
European Institute of Fitness

About the European Institute of Fitness: The EIF has been exclusively training personal trainers since 2005. With more than 3,000 graduates across 6 continents in more than 30 countries, the EIF focuses on freelance personal trainers and helps them change their clients' behaviours and habits. The format of their course is an online study period available via their mobile app to drip feed daily lessons in bite-sized pieces and then an intensive weekend course to develop the practical skills.
Our program is very different from the typical Level 2 / Level 3 in the UK or Level 3 and Level 4 in Europe route. We disagree on the concept that a Personal Trainer is a Gym Instructor plus a bit extra and so don't deliver our courses in this way. Our program integrates the two awards into one program to teach students how to help their future clients to achieve the specific result they desire. This means we cover behaviour change and habit formation as a key feature.

Given nearly all trainers in this industry are self-employed we cover business too. The remainder of the course covers the technical training of knowing how to teach correct form, advance clients' programs, ensure good core and postural control, work around different conditions and injuries, work in a gym, studio, home and outdoor setting and of course nutrition. - Darren, owner of EIF
Discount for TeamUp customers: A student can receive a 10% discount when they apply and reference this article.
National Training Centre

About the National Training Centre: NTC is Ireland's longest established and most trusted training provider in the health fitness industry with a reputation for training the best instructors and personal trainers nationwide. The NTC has been at the forefront of the fitness industry for over 30 years and spent many years engaging and working with other organisations and agencies throughout Europe to develop standards for the health fitness sector in Ireland and throughout Europe. The National Qualification in Exercise, Health Studies and Personal Training course is the most comprehensive training available ensuring that NTC graduates are qualified in a broad range of skills. Courses are held in their in-person facility and students also have access to the NTC Learning Portal which has recorded videos of lectures, research papers and many other resources to support them during their studies.
At NTC, a prime focus is on the 'health' aspects of daily living hence the title of our programme. Looking at a person's lifestyle habits, social, mental, physical and environmental factors plays a significant role in the planning and design of a physical activity programme and our students will learn about the common barriers to engaging in and/or adhering to a physical activity plan and how they can help their clients identify and overcome these barriers.

NTC have a range of continuing professional development courses that Instructors can complete to enhance their skillset and develop their professional skills. Working in this industry involves lifelong learning and continuing education and with NTC we provide opportunities for learner progression and career development. - Fidelma Conlon, Course Co-ordinator
Premier Global NASM

About Premier Global: With more than 50 years of combined experience, Premier Global NASM offers CISMA endorsed online personal training courses. Premier Global NASM have developed their courses to reflect that everyone learns differently. Each course option comes with access to their digital learning platform, interactive classes and lectures, and a virtual learning lab included to aid students through Level 2 Gym Instructor and Level 3 Personal Trainer qualifications. Each package also has retest options and job guarantees.
NASM's world-leading Optimum Performance Training™ (OPT™) model is a scientific and evidence-based training system that prepares students to design exercise programs to help anyone reach their fitness goals. Together with the ActiveIQ and CIMSPA qualifications required by leading gyms, Premier Global NASM provides the preeminent qualifications in personal training, nutrition, injury prevention and performance specialisms.
Future Fit

About Future Fit: Students that train with Future Fit benefit first-hand from education created and supported by experts in the industry. Future Fit takes the quality of their courses at the forefront of what they do by not rushing students through the process like other providers may do.
We combine practical experience with e-learning to create a flexible learning approach whilst ensuring they are best prepared for the job once qualified. We also believe it vital to include supportive materials and modules within students learning with providing them with career advice and career accelerator packages to make the most from their qualification. - The Future Fit Team
Discount for TeamUp customers: 10% of all courses with code 'NEWSAVE10'.
OriGym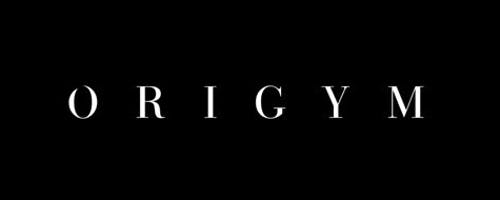 About OriGym: With 9,000 coaches qualifying every year, OriGym was co-founded by Luke Hughes and Steph Roberts who set out to provide high-quality training in the most accessible way possible. Courses are offered with varying study methods so they can be tailored to the needs of their students.
Partnered with the largest awarding organisation in the UK, Focus Awards, qualifications earned through OriGym are recognised both in the UK and internationally. Origym courses are available throughout the UK and they have online courses available too. Their courses take students through the different levels of fitness coaching to diploma level. Students are also offered help and career guidance. From consultations and CV advice, OriGym aims to help its students to find work as swiftly as possible after completing training.
Additional programs:
You can find additional certifying bodies and programs in our article, here.
Find out what the next steps are when you've completed your fitness instructor certification
What comes after earning your certification
Once you have earned your certification to train and coach fitness consumers there are a couple of paths to choose from.
Applying to work in an already established fitness facility
Starting your own independently contracted fitness business
These are only a few of the most common career paths new trainers will explore, but there are many more.
FITcert - Europe Active's latest safety scheme
Europe Active's newest scheme to improve the standardisation of safe and secure practice within a gym or studio is FITcert.eu. Once you obtain your fitness trainer certification, if you decide to start your own business, you can apply to register for FITcert's certification where your business will be assessed against the criteria of the new EN17229 standards to verify that your operations and management are in the greatest possible standing for fitness consumers. The scheme is still in its first stage of production but is currently open for fitness clubs and owners to register their business to be assessed. FITcert is applicable for all European and UK fitness clubs and will incorporate fitness trainer registration requirements of CIMSPA and EREPs when the second part of the EN17229 standards are incorporated into the scheme.
Cliff Collins, FITcert Programme Director shared with us, "This is the most important step the European fitness sector has taken ever. Because it has independent certification it is a step up from any self-regulation or the ways that people have been using safety codes of practice on their own. This is a new scheme, it's European standards-driven, and it is of the absolute highest quality of regulation for fitness clubs and businesses. The pandemic has really shown that the fitness industry needs to more clearly identify who it is and what it does, and this is a solution to helping people get more active more often in the safest environments. This is the chance to prove we are professional by bringing together the European standards for clubs together with EREPS and CIMSPA. We now have the two main parts together that shows how people can really rely on our clubs and services."
You can currently register for FITcert's trial, here.
Additional resources
For further information, read one of our guides about becoming a personal trainer and starting your fitness business.
Find out how TeamUp's software can help fitness businesses and personal trainers by scheduling a call with one of our team and sign-up for a free trial.
Frequently asked questions
What is the best personal training certification?
The answer to this question can be challenging as many different certification programs are available, and each has unique benefits. However, it is vital to consider a few factors, such as cost, course content, and recognition, to get the best possible education and value for your money when looking for the best personal training certification.
How to become a personal trainer?
There is no one-size-fits-all answer to this question, as the best way to become a personal trainer may vary depending on your qualifications and experience. However, some ways to become a personal trainer include studying for an individual training qualification, working as an apprentice under a qualified personal trainer, or participating in a work placement program.
You can also take a course with a recognized certification program for your specific country or region, as qualifications vary depending on your location.
How much does it cost to become a personal trainer?
Some estimates suggest that the average cost of becoming a personal trainer in the UK is around £2,500. Meanwhile, it'll set you back around €3,500 to become a personal trainer in Europe. These costs will typically cover the cost of your qualification and any additional expenses, such as membership to a professional body or insurance.
What qualifications do I need to be a personal trainer?
No specific qualifications are required to be a personal trainer in the UK or Europe. However, most personal trainers will qualify as fitness, health, or exercise, which they can obtain by completing a certified course.
Most personal trainers in the UK and Europe need to have Level 3 qualifications. This level typically covers programming, nutrition, and assessment techniques. In addition, it will teach business skills and gives students more knowledge about working with fitness clients.
What do you need to become a personal trainer?
Some ways to become a personal trainer include studying for a personal training qualification, working as an apprentice under a qualified personal trainer, or participating in a work placement program.
To become a certified personal trainer, you need to:
Get a high school diploma or GED (the minimum education requirement)

Acquire a cardiopulmonary resuscitation (CPR) and automated external defibrillator (AED) certification.

Take and complete a personal trainer certification course recognized and accredited by the National Commission for Certifying Agencies (NCCA), the European Register of Exercise Professionals (EREPs) if you are in Europe, or The Chartered Institute for the Management of Sport and Physical

Activity (CIMSPA) for the UK.

Pass the Certified Personal Trainer (CPT) exam.
After you pass your PT certification exam, you will receive an official personal training certification letter and card. With these credentials, you can work in any fitness setting.
What qualifications does a personal trainer need?
How long are personal training certifications good for?
There is no specific answer to this question, as different certifications may have different expiration dates.
However, it is generally recommended that personal trainers keep their certifications up-to-date by completing continuing education courses every few years. Furthermore, many programs will also remind you when you need to renew your certification and offer renewal courses.
What is the cheapest personal training certification?
The ACTION-CPT certification is one of the fitness industry's most affordable personal training certification programs. It takes approximately ten weeks to complete this study program, and it is available in three different packages: Basic CPT Plan, Professional CPT Plan, and Platinum CPT Plan.

The Basic CPT Plan starts at around $99, while the Professional and Platinum plans cost $149 and $249, respectively—much lower than what other similar programs on the market charge.
FiTOUR offers a variety of fitness certifications that are recognized nationally. If you're looking to specialize in more than one type of fitness, such as yoga and barre or Pilates and group exercise, FiTOUR is an excellent option. Their at-home study courses are based on exercise science and range in price from $79.99 upwards, depending on the desired course.
Study Active is a renowned provider of personal training courses in the UK. They are an accredited provider from Active IQ with a Rating of "Outstanding" by CIMSPA. Delivering health & fitness qualifications online and through blended learning, Study Active is one of the best providers for a value at only £1248 for Gym & PT certification.
How long does it take to become a personal trainer?
The time it takes to become a personal trainer may vary depending on your qualifications and experience. However, some people may be able to become personal trainers in as little as eight weeks by completing an accredited course. Others may need to complete an apprenticeship or work placement program before qualifying as personal trainers.
What personal trainer certificate is most respected?
There is no one personal trainer certification that is more respected than another. However, some of the most popular and well-known certifications include the National Strength and Conditioning Association (NSCA) Certified Personal Trainer (CPT), the American Council on Exercise (ACE) Certified Personal Trainer, and the National Academy of Sports Medicine (NASM).
If you're looking for personal training courses in the UK, one key factor to consider is whether a reliable organization regulates the course. CIMSPA (Chartered Institute for the Management of Sport and Physical Activity) has an excellent reputation as a professional body for health and fitness in the UK.
Furthermore, EREPS, or the European Register of Exercise Professionals, provides accreditation to instructors and trainers in the fitness industry who wish to work around Europe. This not only gives them the certification they need but also keeps them updated with any trends or news happening in the industry.
Is it worth it to get a personal trainer certification?
The benefits you receive from getting certified as a personal trainer vary depending on your individual situation. Nevertheless, many people have found that it improves their knowledge of medical and anatomical education, making them better fit to coach and train people for their specific fitness, health, and wellness needs. Additionally, certification might accelerate your career progress and earnings, give access to helpful resources, and enhance networking opportunities.
Do you have to be fit to be a personal trainer?
You do not have to be fit to be a personal trainer. However, most personal trainers are passionate about health and fitness and may use their own experiences to help motivate and inspire their clients. Being in good shape can also serve as a valuable demonstration of your expertise in the field.
What certifications do most gyms accept?
Most gyms accept a variety of personal trainer certifications, including those from the National Strength and Conditioning Association (NSCA), the American Council on Exercise (ACE), and the National Academy of Sports Medicine (NASM). However, it is always best to check with your chosen gym beforehand to see which certifications they require or prefer.
Open Comment Form