Community Happiness is TeamUp's reputation management tool that lets you request customer reviews and track your brand reputation by monitoring reviews, comments, and mentions on social media, review sites, and other online sources.
This feature seamlessly integrates with your existing Google and Facebook review accounts, allowing you to manage everything in one place and even respond to reviews on external sites within TeamUp.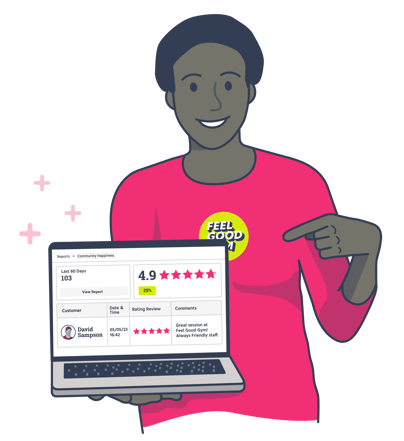 How Community Happiness helps you
Community Happiness helps you grow your online reputation and collect valuable feedback by sending an automated email to customers asking them to review recent sessions. It makes life easy for both you and your customers: you decide how long after a session the email is sent, and customers can write thoughtful reviews more quickly using AI technology based on keywords you define.
And that's not all. Any customers rating your services 4 stars or more get a prompt to share these positive ratings on your external review sites for all to see and boost your reputation.
How to set up the Community Happiness feature
To use the Community Happiness feature, log into your TeamUp account and click Settings. You'll see a Community Happiness card.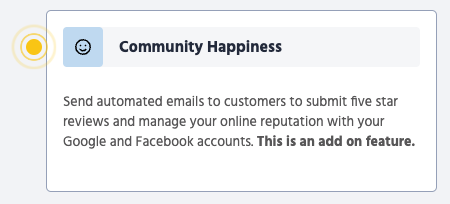 Click on the card to open the description. Slide the toggle under the Status bar to enable the feature.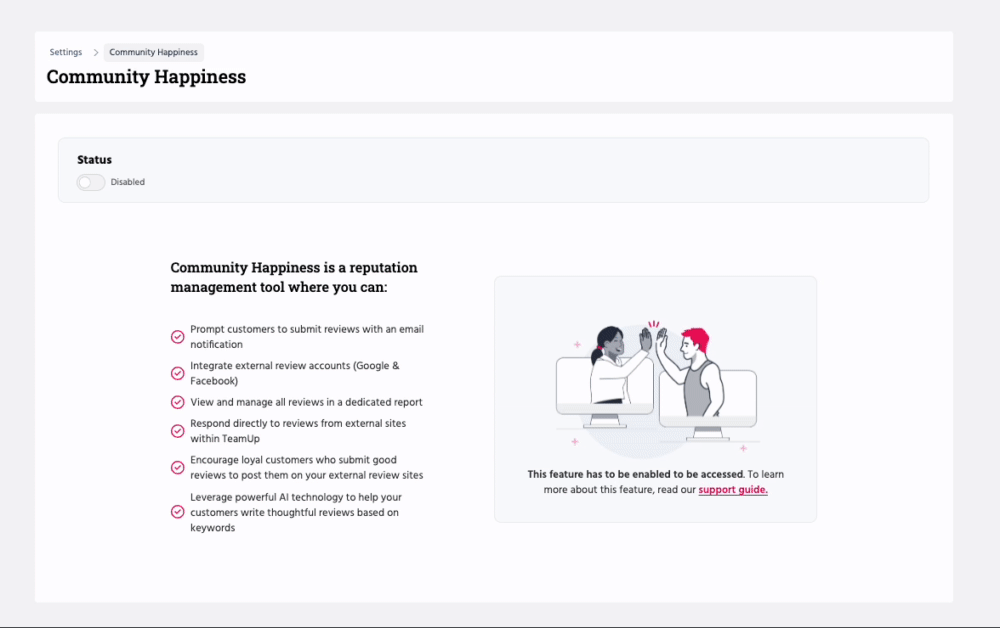 Please note if you created your account after June 5, 2023, this feature is a paid add-on. For this reason, once you enable the feature you will be prompted to confirm your choice so that we can add it to your bill.
Requesting reviews from customers
Find out how satisfied your customers are by reminding them to review any sessions they participated in. Community Happiness lets you choose how soon after the event the email is sent*.
*To learn more about how to customize the email your customers receive, head to our Community Happiness help guide.
You can further customize the review request based on the type of event, instructor, and venue.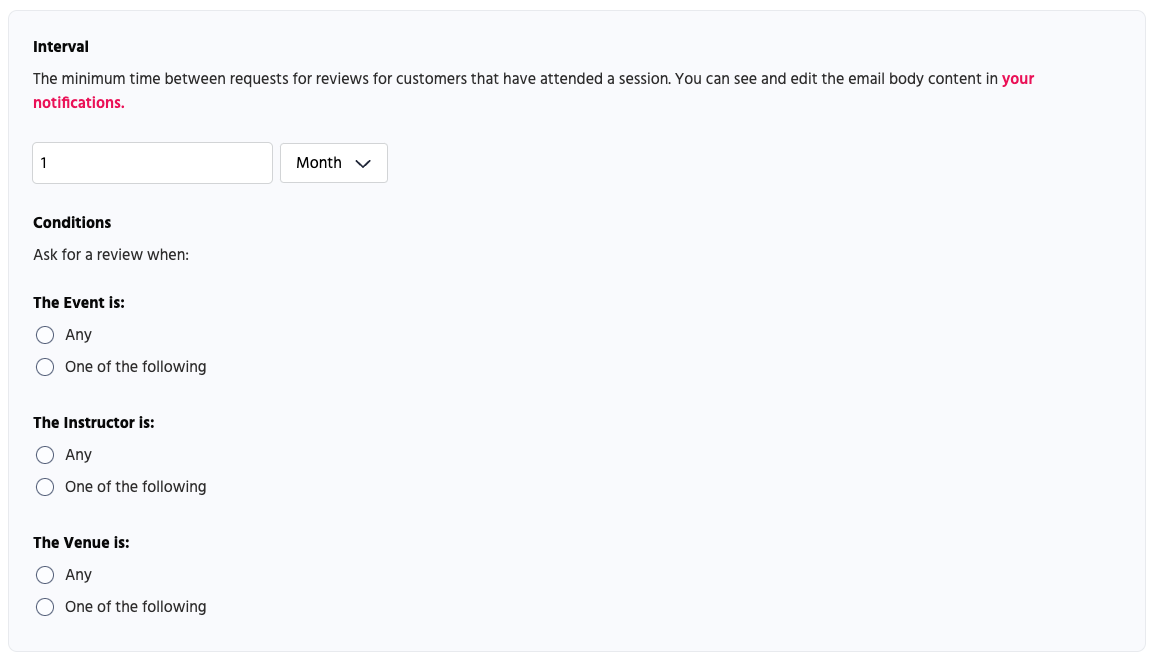 Connecting external review accounts
Make sure you have set up your external review accounts (Google Business, Facebook) beforehand. Click 'Link to...' to connect and sync your Google reviews with your TeamUp account. Facebook linking will be available soon.

Defining keywords for thoughtful reviews
Help your customers write useful reviews more quickly by defining up to 5 keywords. Customers can then select the words they want to include and create an AI-generated review that they can then send or tweak as needed before submitting.

To remove or edit any keywords, just click the 'x' next to the word.

Remember to click 'Save' at the bottom of the page to save your choices.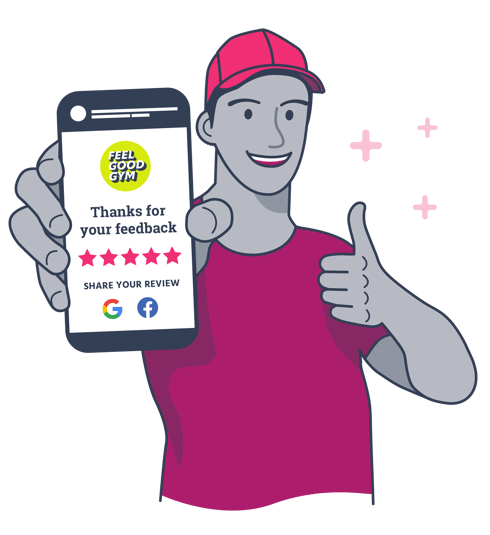 What do my customers see?
Your customers will receive an email asking them to leave a review. When they click the link in the email, they'll see a webpage with your logo and information about the event you want them to provide feedback on.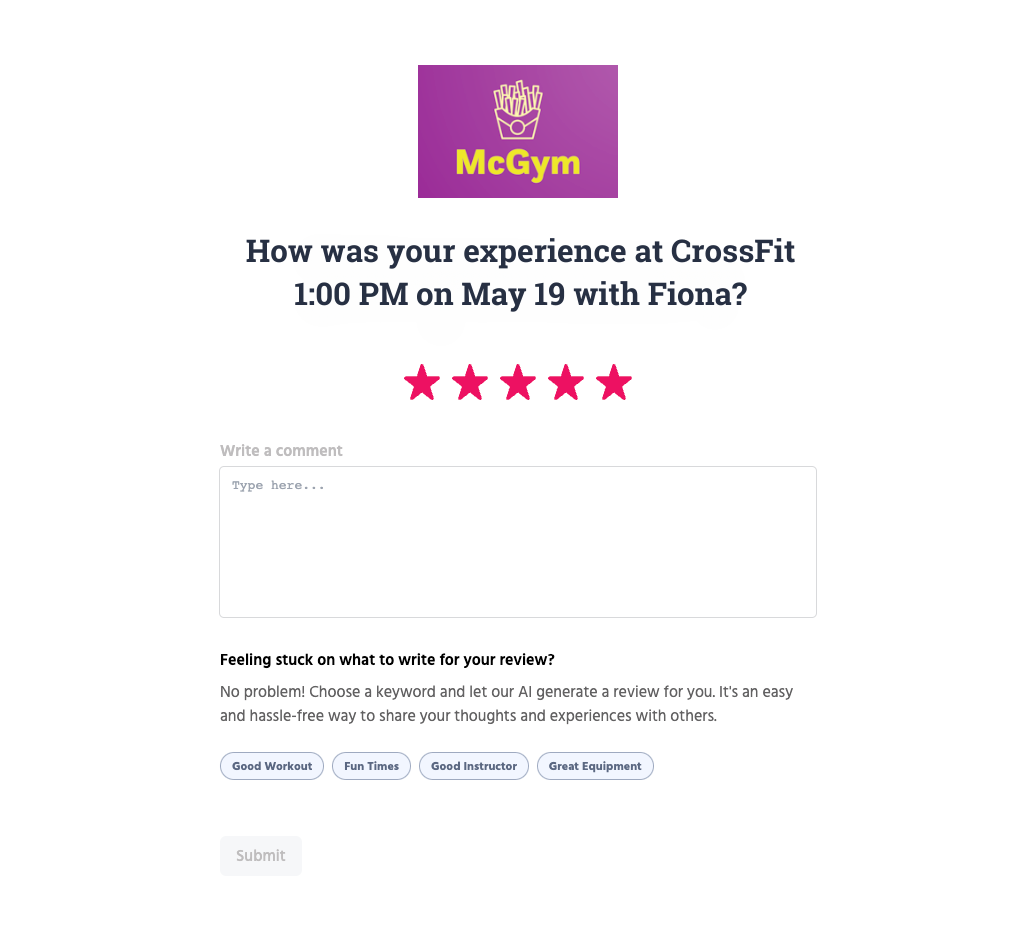 They can either write their review directly in the text box or click on some or all of the keywords you defined and 'Preview' to create an AI-generated review. Customers can then edit or tweak the review until they are happy with it and click 'Submit' to publish it on your page.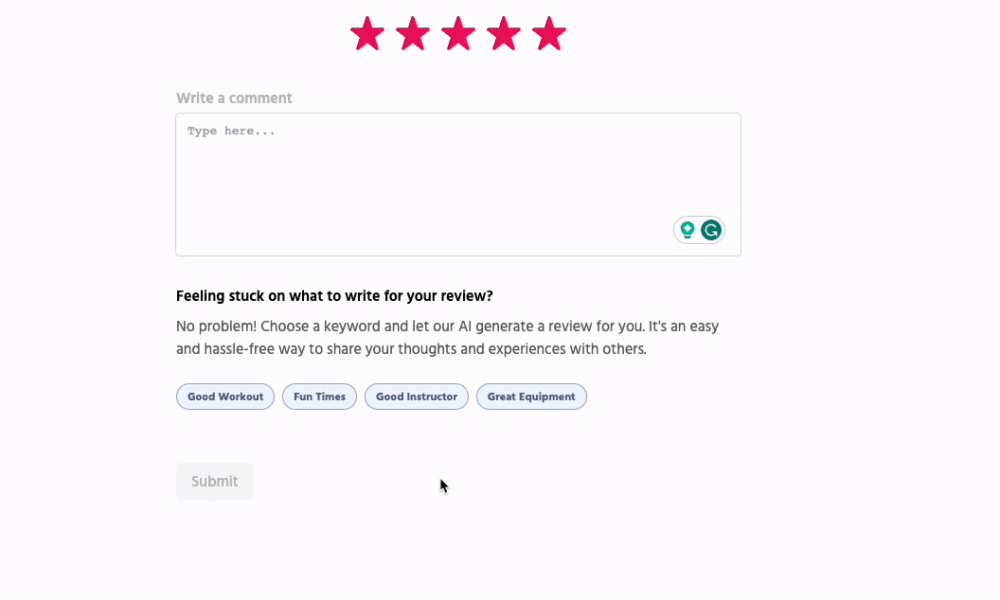 Customers will then see a thank you message. If any customers rate their experience 4 stars or more, they'll also see a prompt asking them to share the review externally to your other sites.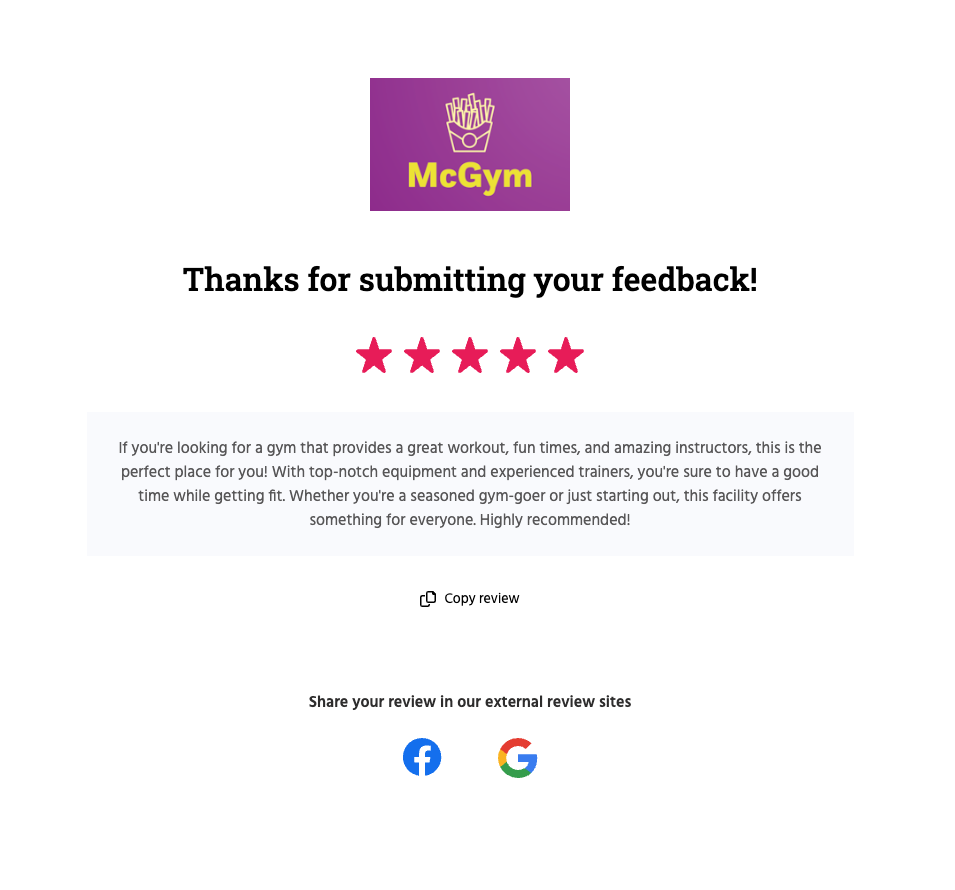 Thanks for reading. We're certain this new feature will help you manage your online reputation and grow your business. Stay tuned for more updates coming soon!
Open Comment Form