Having a strong communication strategy with both your members and your team is integral to running a successful fitness business. When it comes to good communication with your team, clear and concise communication is key.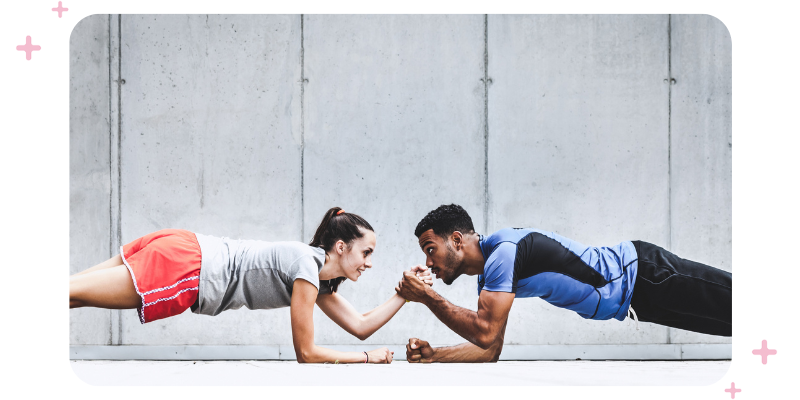 Clarity and brevity are equally, if not more important when building communication channels with your clients. In order to ensure that you are providing the best possible experience for them, take the time to understand their needs and communicate effectively.
The good news is, that your gym management software can help. In this guide, you'll learn how to use your software to better communicate with both your customers as well as with your staff.
Using your software to communicate clearly with your clients
Effective communication shouldn't be constant emails and messages back and forth between fitness studios, their team, and their members. With the helpful automations and messaging tools in your software, you can put together a communication strategy that helps to maintain transparency and visibility with all members of your business without having to have your hand glued to the phone or computer. Let's explore how you can work together with your gym management software to build a great customer experience.
Join the online classes revolution
One of the fitness trends 2022 has carried over from the past couple of years is online classes. It's also one of the fitness trends in 2022. Online classes open the door to two big opportunities. Trainers and fitness instructors can host hybrid classes and sessions.
Teaching a live class while live-streaming means increased class sizes without having to go against capacity restrictions. If members can't get a spot in the class, they can join in online instead, and still attend the class. Online classes also increase your potential reach.
You can market your services to fitness consumers outside of your local area another way to build up your client base.
How to use email integrations to keep your clients updated
Using TeamUp's automated email integrations is the perfect baseline for a fitness business to communicate with their clients. Once new clients have completed their initial sign-up to a gym or fitness studio, a personalised welcome email that fitness business owners have already written can be sent to the client.
A simple "Hello and welcome!" not only welcomes them to your fitness business but you can remind your new clients what they have access to and the sessions they can look forward to.
Regular emails after that are a great way to promote any offers you have.
You don't need to spam your clients' inboxes, but you can also keep clients updated with their progress with milestone emails to keep them motivated on their fitness journeys.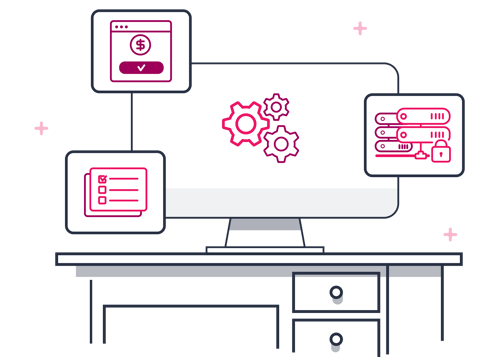 Why your member app simplifies your communication
The majority of consumers now use their mobile devices to book or buy from online providers, and it plays an important role in the customer journey. From initial sign-up and signing PAR-Qs and waivers to booking classes and buying memberships, a member's app makes communication simpler for both parties.
Reminders of upcoming sessions being sent to clients through in-app notifications make it less likely for them to forget or miss their session. Additionally, adding waitlist notifications will help to keep your classes and sessions full. If a member needs to cancel their class, the next person on the waitlist will be automatically given the spot and sent an in-app notification to let them know they have it.
Make your schedule clear for clients
With the recent updates to TeamUp's Appointments feature, showing your availability outside of class time in a clear and organised way is now simple and offers clarity for you, your staff, and your customers.
Your clients can decide which member of your team they want an appointment with, and they can also decide on the appointment type. Not only does this eliminate the need for back and forth phone calls and emails, but it means going into each one-to-one appointment, you know which client you're working with and what they want from their session with you or your team.
Members and clients build a rapport with their trainer which plays an important role in client retention. Allowing your clients and members to see who is taking any given class or session gives them the opportunity to keep working with the instructor that knows the status of their progress.
Working together to build a strong team
A well-organised team exudes confidence and that in turn puts clients at ease. Utilising effective ways to ensure that you and your employees communicate well together ensures you can continue to offer your clients excellent service.
Communication, communication, communication
At the heart of all of this is clear, candid, and effective communication. In business, as we said earlier, ensuring that everyone knows their role in the company is an integral part of it running smoothly. But this isn't the only thing you should be transparent about.
Share your vision for your fitness business during the hiring process
Making that clear from the start means you can be sure you're bringing in people with the same ethos as you. Once they're working for you, remind your team in meetings and briefings of the business's overall goals and their role in achieving them.
Give regular and constructive feedback
Sometimes team members don't perform as well as they should because they don't realise they've been doing something wrong. Regular, constructive feedback with one-on-one meetings allows you to discuss team members' performance and objectively find a solution to any concerns you have.
Ask your team for their thoughts and observations
The flip side to this is fir business owners to encourage feedback from their team. They need to be as happy with you and your business as you need to be about their performance leading classes and sessions. Additionally, your staff are the ones working face to face with clients which means they will have insight into any improvements that could be made to your business.
Set clear roles
Not setting clear roles for your team members runs the risk that certain tasks will be doubled up on while others will get forgotten about. Another risk is if people feel that roles aren't clearly defined, then the workload may end up unfairly distributed. For each team member to know exactly what their role is and what it involves requires clear delegation from you.
Organise team meetups
You want your team to have a good rapport with one another and that means putting some time into team building. Organising some social events with your staff can be as simple as a bowling night or a visit to an escape room. There are even online alternatives for escape rooms. Get them to interact with each other outside the context of work. A team that plays together, stays together.
Celebrate your business's successes together
Team-building activities are important to develop camaraderie, and it's equally important to include your staff in celebrating your business's successes. Make sure your business's success is also your team's success.
They play a vital role in encouraging your members to keep coming back week after week and helping to increase attendance. If you hit or exceed monthly goals and targets, take your team out and thank them for their efforts.
3 tips for managing a fitness business
Finding the best solutions for communication in business from interacting with clients to helping staff to work efficiently is a crucial aspect when managing a fitness business. However, there are other aspects that business owners need to keep in mind when effectively managing their gym or studio.
Hire the right people for your team
Make sure you hire the right person for your business. This means hiring someone who shares your values and can build a rapport with both their colleagues and clients. Interacting with clients and their shared core values is as important as their credentials.
One of the main reasons that you see clients coming back time and again is because they enjoy their sessions with their trainer. Make it a priority to hire people you know will give great sessions and classes, even if they still have things to learn as fitness instructors.
Remember, you can always train someone to be a better instructor, but personality traits are a different kettle of fish.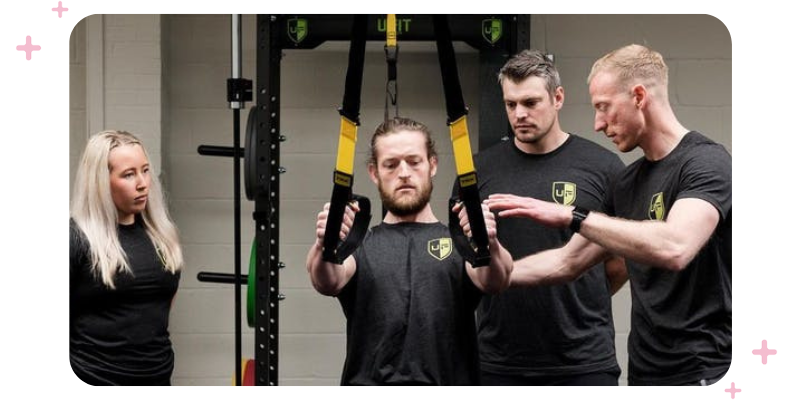 Photo Credit: uFit owner Sam Beagle
Have a plan for retaining clients in place
Retaining clients is not something you be relaxed about. It's as important to have a strategy in place to make sure your clients want to keep coming back to class and signing up for memberships as it is to have a strategy to encourage new customers to join your gym or studio.
From regular engagement to promotions such as a referral program, incorporating client retention strategies should work alongside your marketing strategy. There's no better publicity than word of mouth, and you want your clients to tell their friends and family how great your fitness business is.
Make your fitness business a community
A fitness trend we've increasingly seen in 2022 is a development in the role that gyms, fitness studios, and other fitness businesses play in the community. People want to get back to socialising. Using their workout routines as a way to connect and spend time with friends and family is becoming increasingly popular.
It's important for fitness business owners to ensure that their gyms and studios aim to foster a sense of community. It'll encourage people to keep coming back and bring people with them. Exercising isn't just about fitness anymore; it's about building a sense of unity with people.
Conclusion
When it comes to communication in business, there's no one-size-fits-all solution. Every business is different and will have different needs. However, by following the tips above, you can encourage better communication within your fitness business, leading to improved efficiency and a stronger sense of community.
Find out how you can boost your customer experience and how to use your staff and software to improve the running of your business and improve delegation in your gym.
Thanks for reading!
Open Comment Form