One of our most exciting feature launches this year was Appointments, the tool that made it easier than ever to deliver one to one services to your customers. To make Appointments even better and simpler to use and offer, we made a few enhancements. Here are the things you and your customers can now do with the update.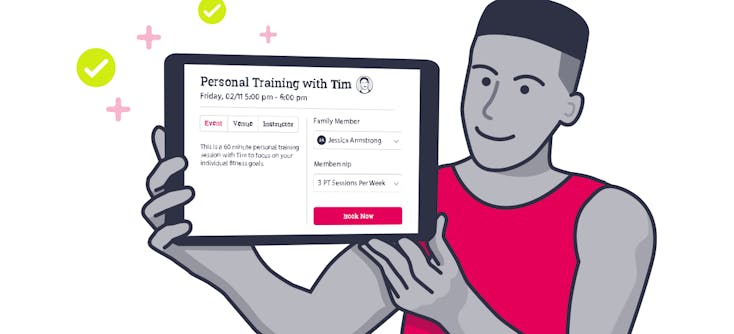 All details arranged clearly on the confirmation page
One of the first big updates you and your customers will see is the appearance of the checkout page for Appointments. Now you can find all the event, venue, instructor, family member, and membership details neatly organised. Customers can even change the family member who they'd like to book for or membership they would like to use to make their Appointment with you.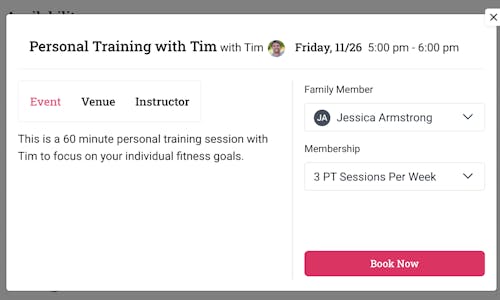 When making an Appointment for a child or family member, your customers can choose the family member they're booking for from the drop-down menu.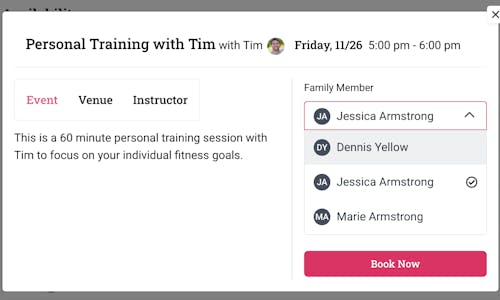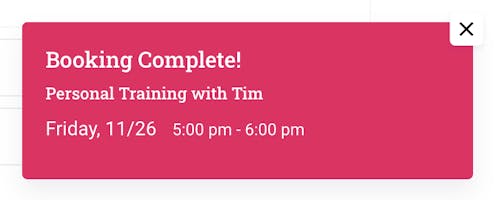 Customise the order of your Appointments
Now you can drag, drop, and re-order your Appointments however you please. By alphabetical order or grouping Appointments by instructor order, this new update makes it flexible for you to position them any way you want. Re-ordering saves automatically and mirrors your customer site so that changes appear in real-time.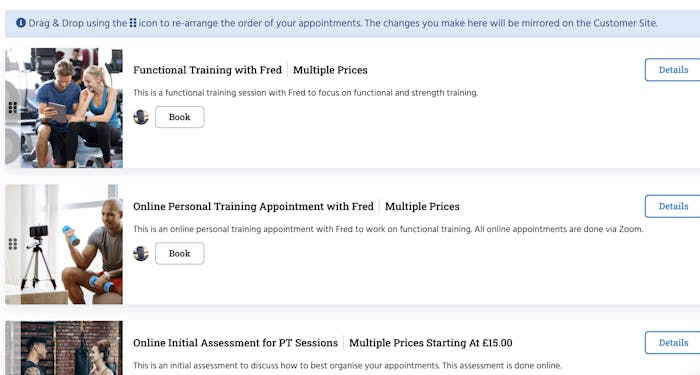 Assign a venue room to a one-off Appointments
When creating a last-minute or one-off Appointment for a customer that won't normally appear in your availability or schedule, you can now assign a room in your venue to that appointment. That means you'll be able to see and decide exactly what room in your facility you can conduct your Appointment without having to figure it out prior to meeting up with your customer.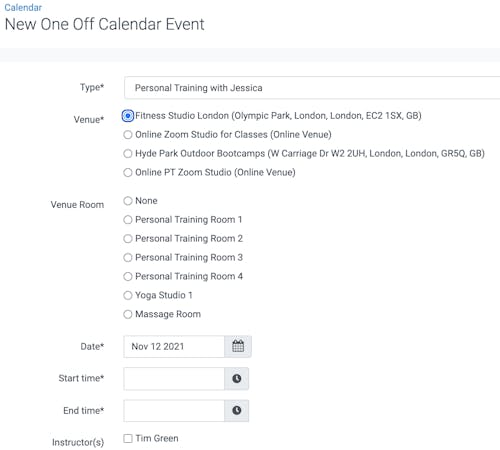 Give your members the choice to plan their appointments up 30 days ahead of time
Let your customers plan their Appointments in advance
Your customers can schedule Appointments with you up to 30 days in advance of the current date, meaning if your customer wants to book an appointment on December 20th, they can do starting 30 days prior. With the newest update, however, while they won't be able to schedule an appointment beyond that month limit, they will be able to see your availability and when registration will open for that time slot.

Include rich text elements in your description
Make your descriptions for your Appointments stand out, even more, using the new rich text elements. The rich text editor allows you to format your description with the use of Headers or body text, bold and italics, and even hyperlink to other pages on your website.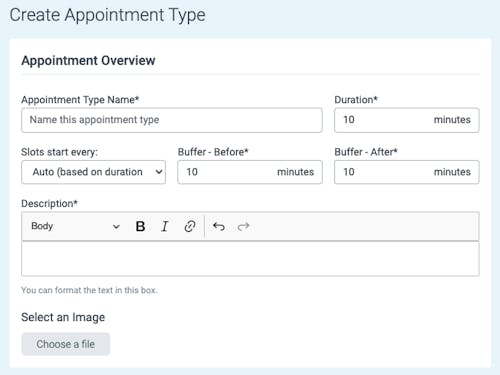 Receive Appointment registration notifications
You can now receive notifications for Appointment registrations separate from your class registrations. This will make it easier to see who has booked a class and who has booked an appointment.

Choose when to make Appointments visible to members and clients
Hide the Appointments tab in your customer site when none are created
Prior to the update if you created Appointment types, but hadn't them visible or available to your customers, the tab would show on your customer site, alongside your account, calendar, memberships, and so on. Which can be confusing when customers go to check it out and see no instructors or availability. Now unless you make Appointments visible to your customers the tab will not show on your customer site or member app.

Default your customer site to open to Appointments or On-Demand
When embedding TeamUp into your website you can now select Appointments or On-Demand to default too when your customer site opens. Typically, most customers opt to default to one of the schedule views, but if Appointments or On-Demand are your primary services this is now a great option to direct customers there immediately.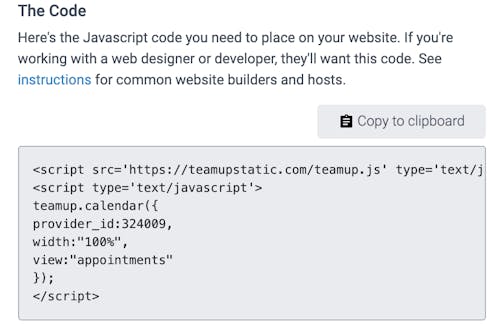 View archived Appointments on their own
If you have archived any Appointment types and want to bring them back or see which have been out of use for a while you can now toggle the View Archived button to only see those Appointment types.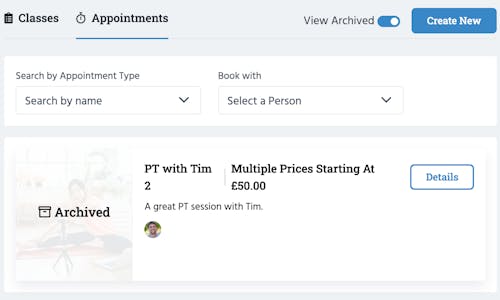 Additional resources for Appointments
To learn more about Appointments and why you should offer them in your business, check out our guides here:
Thanks for reading!
Appointments isn't the only tool to get an update. Find out about the fresh new design and updated features for your business dashboard here.