Did you know that your TeamUp fitness management software can help you grow your business in more ways than one? With more people online your business can greatly benefit from you dedicating more time to building your brand and exploring ways to market your business. As we have discussed in our other marketing guides building your online presence can help you:
Stay connected with your customers outside of class
Rank above competitors
Advertise your offerings
Grow your customer list and reach new audiences
Generate revenue and boost sales
And so much more. While you may be thinking you do not have enough time to post on social media, send out email updates and work on your branding, the good news is you won't even have to leave your TeamUp dashboard to do so. Your account is filled with features and integrations that can help you build your online presence, grow your business, and get more customers in the door (virtually and in-person). If you have decided to put on the marketing hat, here are the tools to explore in your dashboard.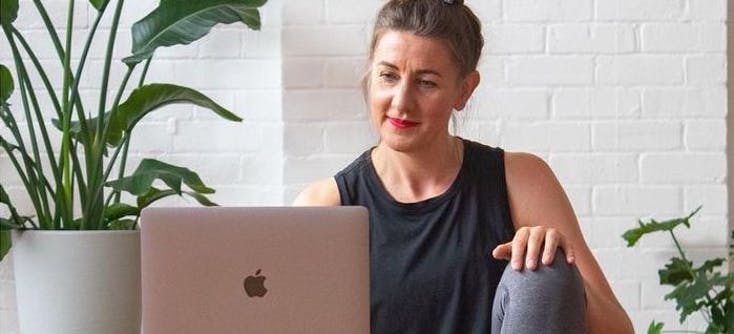 Photo Credit: Now Studio Bristol
Integrations with hundreds of marketing tools and apps
TeamUp integrates with the top marketing apps and platforms to make connecting with your customers easier than ever. There is no need to worry or stress about not reaching enough people or keeping your classes full. Especially when platforms including MoveGB, ClassPass and OpenActive help you achieve just that. All you need to do is create your listing, integrate your TeamUp account, and your available class offerings will be shared with thousands of eager customers who have been looking for exactly what you offer.
Your marketing integration with Zapier will then help you turn those customers into loyal members by keeping them engaged through social media, email marketing, info updates, and more. Your business will continue to grow without you having to lift a finger, allowing you to focus on building relationships with your clients and planning engaging classes.





Email marketing
Now is the perfect opportunity to spread more positivity, motivation, and encouragement to your customers especially when you are not seeing them in person every day. Your customers will be delighted to open their inboxes to see an email from you pumping them up for class. The integrations also give you access to email marketing tools including Mail Chimp and Constant Contact. Once you sign up for one of these platforms, your customer list can be automatically imported into the tool to make for quick and easy email blasts and newsletter updates directly to your customers.
These tools also allow you to automate all future newsletters so that your customers can hear from you regularly without you having to manually send an email each time. You can even use your email marketing to promote your class times, provide your customers with links to your website and schedule, and share any discount codes or promotions you are currently running. Your customers will love being the first to know those important details so they can stay on top of their memberships and stay alert on the ins and outs of your business. If you're new to email marketing and want a more in-depth how-to on getting started, check out our email marketing guide, here.


Notifications
Ensure none of your customers ever miss class again by using the notifications feature in your dashboard. Notifications can be sent to each of your customers whenever they sign up, make a purchase, register for a class, update their information, and more. This helpful tool will keep your customers accountable for their membership activity and alert them whenever you have something to make them aware of, for example, class starting. Your pre and post notifications are handy messages that will remind your customers class is coming up or any information they need to know for the next.
If you send your customers recordings from classes they were not able to attend, you can also use your notifications to send the links directly to multiple customers at once. They can also remind you of your customers' milestones and birthdays so that you can always know when an important moment in your customers' life is coming up.


Customer referral program
One of the best tools at your disposal for attracting new customers is the customer referral program. By encouraging your current customers to send their friends and family their referral codes to your gym or studio, they can receive credit for future classes and you will benefit by having new customers to welcome (who can also receive a free trial or class). Your customers will love contributing to your business's growth and you won't even have to dedicate any extra time to customer acquisition. Using the customer referral report you will also be able to see which of your customers are responsible for referring new customers the most and can further recognize them for their contribution. It's a win-win-win.

Discount codes
If you are approaching a business milestone, anniversary, or have a promotion you'd like to run, discount codes are a great way to celebrate with your customers. Not only can discount codes help you boost revenue and offer your customers a temporary lower price point, but they can also help you attract new customers.
Perhaps you promote on social media that you are giving new customers a 10% discount in February if they sign up this week. You'll be able to track who signs up using your discount code and determine whether or not your promotion worked. Your new customers now have the opportunity to sign up for your classes at a lower price point and see if your offering is right for them.
You can use your notifications, email marketing, social media, word of mouth and more to advertise your promotion and get new customers in the door.
"Don't forget that next week we are running a special on monthly pack purchases. Use Monthly2021 on your next pack purchase."
"Use code Feb21 for 10% off your next CrossFit session."
"Bring a friend to class for free when you use code FRIENDS21 on your next booking."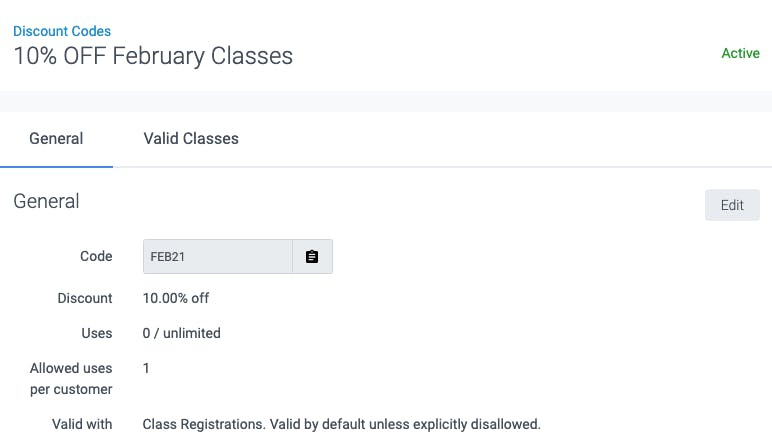 Customise your customer site
If you really want your TeamUp customer site to stand out, you can customise your page to match your website branding. By uploading your logo, adding your brand's colours, and designing your page to align with the rest of your website, your customers won't even know they're not booking your classes directly on your site. They'll be able to make the visual connection that they are in the right spot for all future registrations and memberships.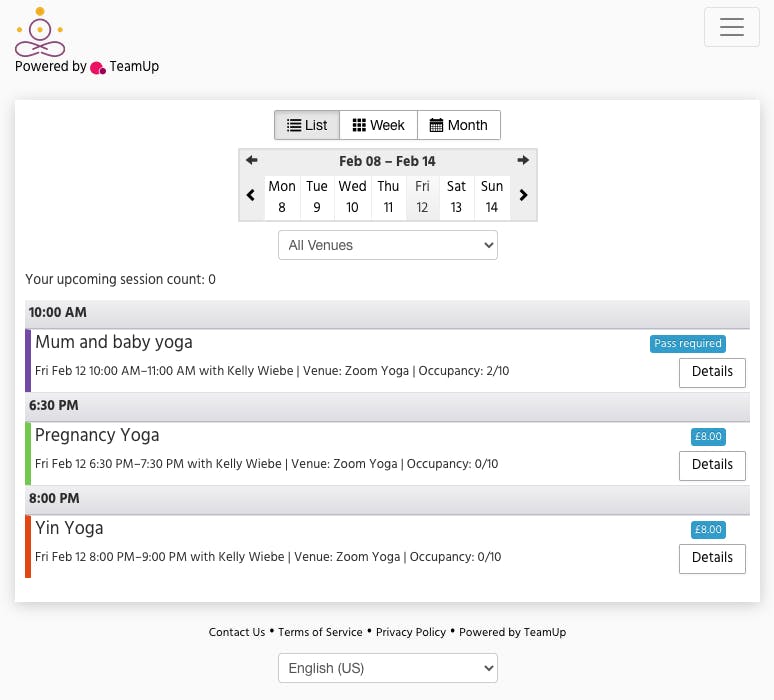 So ask yourself, is marketing right for me?
Yoga teacher and business coach Michael Jay Online wants to remind coaches that people are craving community and connection right now that can be achieved by putting more effort into your online services and offerings. With the combination of your TeamUp tools and our marketing guides to point you in the right direction for building your brand and online presence you'll not only rank above your competition, but you'll also keep your customers happy and new customers racing to secure their spot in your classes. If growth and success are important to you, then amplifying your marketing efforts will put you on the fast track to achieve your business goals.
To learn more about growing your brand and stepping up your marketing, check out our TeamUp marketing resources here.
Thanks for reading!
Open Comment Form