Sharon thinks she wants to get into Yoga but isn't ready to commit more fully yet. She buys a 10 pack and attends 10 classes over the next 2 months. Suddenly, she's hooked! So she commits to the "Monthly: Unlimited" with a 12-month commitment.
Juan is primarily a runner, but supplements with yoga. He might go 3 times one week, and then not at all for the next 2 weeks. Since he knows his attendance will be sporadic, he doesn't want to commit to attending weekly or monthly, so buys a "20 pack" that doesn't expire. When that runs out, he'll buy another.
Bridget is just getting back into fitness after a few years off. She might be ready to commit but doesn't want to overdo it. She selects a "6 classes per month" option to start. Once she feels physically able, she'll upgrade to the "10 classes per month" package.
How can one studio support such vastly different requirements? How do you accommodate Sharon, Juan, and Bridget? With memberships.
Memberships are the most versatile, wide-reaching, and important feature in TeamUp. And it is the secret to ensuring the best possible customer experience at your studio.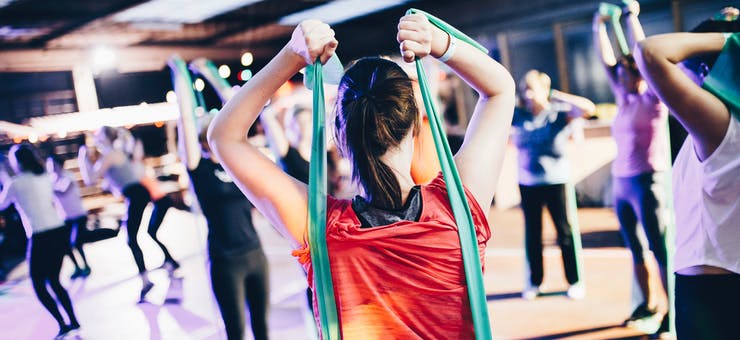 Break out of the pay-per-class model
When you break out of the pay-per-class business model, two things happen:
Customers commit to your studio, and
You get more control over your financials.
At TeamUp, we always recommend running a recurring membership model for the bulk of your customers. It's simpler to manage, creates predictable cash flow, and removes complexity for both you and your clients.
The ultimate value is larger, recurring payments, and a larger commitment from your customer base.
To set up memberships for success, keep classes linked to membership level and control how many classes each member can attend. The system tracks and organises all the details for you, so you won't have to keep flicking through your diary trying to remember whether someone came to a session.
Memberships as the "lanes" at your studio
Who comes to your gym? Are they relaxed or intense? It doesn't matter. You can help them all with memberships. Memberships are the slow, regular, and fast lanes in your business. You can architect your customer experiences so customers in the same membership have a similar experience in terms of average price per class and commitment frequency and duration.
Memberships allow you to continuously cater to your customer groups' changing needs. Bridget wasn't ready to pay for an unlimited amount of classes per month. She needed that 10 classes per month as a stepping stone. And, she's not alone: 10 classes per month fits a whole subgroup group of customers.
Allow your customers to switch between memberships as their lives change
A given customer might be part of multiple lanes during their relationship with your business. This simply reflects the individual's changing needs and circumstances. A customer might transition from low commitment to high commitment as they gain skills and confidence, then transition to a lower commitment when life gets busy. In many cases, a "downgrade" is a win for the business because the alternative was the customer quitting entirely.
We might ask some questions to understand the health of our business:
How many people are we onboarding? (How many are entering a lane either via a trial or paid membership for the first time?)
How are we retaining customers? (How long are people staying in lanes? How many aren't making it to a full paid lane?)
How many customers are leaving their lane, and after how long and how much lifetime value do they provide? What's causing them to exit, and would they have stayed on longer if they had a more suitable lane?
It's just the quickness in being able to allocate a class. I can create a membership, I can create a session, I can link the session with a membership very quickly. If I want to run a short-term campaign like I'm doing something on Facebook right now ... It just allows me to set up something very quickly, and then once I'm done with it I can just archive it or take it off the system.
You can configure memberships in the TeamUp dashboard
Using knobs and levers, you can control the...
selection of available classes
average price per class (customers who attend often will pay a lower average price per class)
commitment frequency (2/week, 8/month, etc) or bulk quantity (e.g. a 10 pack)
duration of commitment (e.g: a lower monthly price with an annual commitment)
It's these membership features that help you support the many different "personalised" requirements of each of your customers. Instead of creating a new type of payment for each person, you can group customers into memberships. This is the secret to ensuring your customers feel heard and supported at your studio.
Learn more about the different membership options you can offer your customers, here.
Open Comment Form