One of the biggest motivators for any business owner is growth. The ability to see your efforts and hard work come to fruition is not only exciting but a driving factor in determining ways to continue growing your business. However, at the start of 2020, many business owners were worried that they would have to put their growth plans for the year aside to focus solely on adapting to the current situation. While initially, this was the case, many gym and studios owners were not only able to move forward with their plans, but also expand their businesses in ways they hadn't even previously considered. This is largely due to the demand for online classes and content.
Amy Gairdner owner of Contour Pilates has overcome many obstacles in her experience as a studio owner. And now she is sharing her tips and story with you. Follow below as she explains what has worked well for her as a business owner and the valuable lessons she has learnt along the way.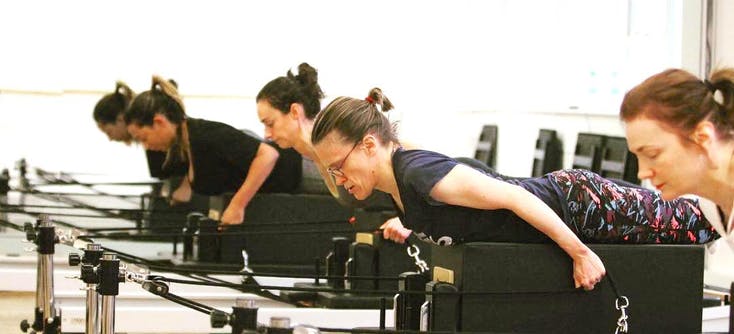 Amy, owner of Contour Pilates
I started my Pilates business almost 5 years ago. Having always been very passionate about exercise I fell in love with Pilates in my early twenties. I loved the way you had to work with both your mind and body when practising. You have to really focus on what you are doing and it became a great distraction from everything else. This is especially true for reformer Pilates which requires using a reformer machine that gives added resistance to every pose and exercise.
When I moved to Brentwood, I could not find a reformer pilates studio anywhere. All that was available was gyms with select mat classes, but nothing specific to this type of Pilates I was interested in. With this in mind, I saw an opportunity to open my very own reformer pilates studio, and so I did.
I read so many books and blogs. I would say the best author was Nigel Botterill. He is good at breaking things down into memorable tips that I could keep top of mind. I also watched lots of videos and studied by other business owners. James Sinclair has a page on Facebook for business newbies where he often posts tips and tricks. I had also signed up for his Entrepreneur network where you can tap his team for tips and guidance. They were incredibly insightful and very forthcoming about changes you might make.
In all of this, I still had to face a few challenges along the way which helped me identify what I needed to do as a business owner to grow and succeed in building my studio. When it came time to open my second studio, I really struggled and found it very stressful to get it off the ground, more than my first. I arrogantly assumed that because I had already opened up a successful first studio I could set up a second. I had just had my second child and thought it would be easier. However, I did not factor in that the change of location would mean that I was dealing with a different audience, different times, and different instructors. I was also taking over a mat pilates studio, which if you'll recall, is very different from the reformer. I also did not imagine that that change would be as tough as it was for my clients.
I knew I needed some guidance if I wanted this studio to succeed as my first did, so I decided to seek help from a business coach. She helped me break down the situation into manageable tasks. I did more research, did more client liaison work, and spent more time in the community. All these led to creating a more thriving business. I came away from all that research and experience with some key points that I'd love to share with you today.
Each business is very individual.
The growth is clearly dependent on the economic climate at the time, particularly at the moment.
I would not say I have the answer. But I have found these things that have helped me grow my business, and I hope they can help you as well.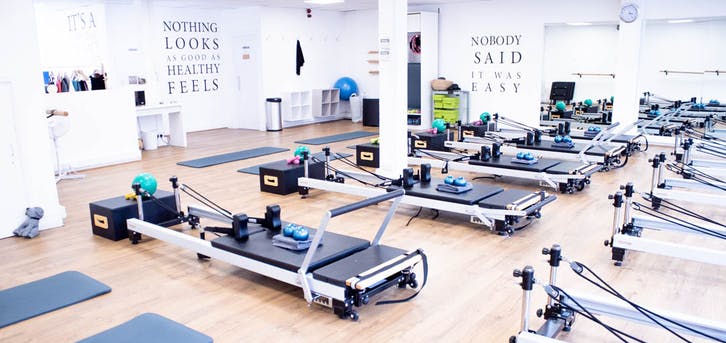 Tip 1: Delegate!
When I first started out, I was keen to prove myself as a business owner. I thought if I did it with people and help, I could not say that I had been the one to grow the business. But we all know that owning a business involves taking on multiple jobs - administrative, customer services, conflict management, accountant, teacher, team coach, manager, and marketer. If you have your own space you can also include on that list plumber, decorator and cleaner.
I realised I could not do all these jobs really well.
So, over the first couple of years, I found people that could. I put together a team of specialists – a social media marketing expert, an accountant, a personal assistant, and a mentor. This helped me concentrate on the aspects of the business that I can do well and has given me time to work on those. I would highly recommend a social media marketing expert because growing an Instagram audience takes a lot of time. You need to post regularly and you need to grow that audience every day. It is important to look for the right audience for you to also follow and target. I have also got help from them to do a Facebook ad. This involves have knowledge about Facebook algorithms. I am lucky enough to have someone that has the knowledge of marketing, social media and ads. But, often, you will find that these jobs are often done by separate people. My person is in contact with Facebook all the time, and is, in fact, currently working on a marketing plan for them. You cannot get more specialised than that.
Tip 2: Spend on marketing
Working on your business each day helps you see where it is going well, and what needs work. I take an hour each day to review my business and always check that I am doing enough to promote it.
They say spend 15-20% of your turnover on marketing.
In the beginning I certainly did. But I noticed a lapse in attendance of around 20% when I pulled back from marketing. I remedied that by signing up the marketing specialist I spoke about above.
You need patience when it comes to marketing, particularly social media marketing. It takes time to grow your audience and time for Facebook ads to start working and producing results. You have to keep plugging away at them. And that takes money. But once you have worked out what marketing reaches your audience, and what messaging works for them, then your business will start to grow.
Tip 3: Discounts do not equal more clients
When things were not going so well, or the business was not growing as quickly as I might have liked, I turned to discounts and freebies. These would certainly bring in clients, and you would assume that they had worked.
But, over time, I realised that offers only bring in short term clients.
Once they have had the offer, a large majority move on. You can try and keep them for longer by doing another offer, but then they start to expect offers. And you realise there are some that just come back when an offer is on. Freebies often bring in unreliable clients. Many of them do not turn up. Some of them just come for the freebie. If the class has a monetary value against it, there is more motivation to turn up.
I also learned that discounts change the look of your brand. People see your brand slightly differently if you are constantly discounting. They might not value your offering as highly. I now give class rewards for loyalty and do competitions with my regulars. I have an introductory offer, but that is it now. And that way my budget has a lot healthier. And the regulars are happier, which always helps.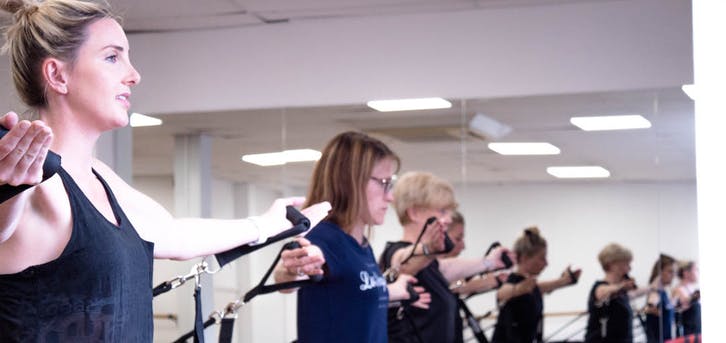 Tip 4: Be strict with budget
There are so many more things you can say about growing a business. People have written whole books after all. But, there is one thing everyone mentions again and again. My dad is an accountant, so I always have this going round in my head.
'Keep a close eye on your budget'
It was certainly incredibly useful when it came to managing more than one studio. I needed to see how both of them were performing each month. It is a fairly depressing task looking at your budget when you are making a loss, particularly when my business had been growing before the second studio. I knew that in time that if I reviewed it every month, the checks would help to lead me to a healthier-looking business again.
I did a lovely excel spreadsheet and included such things as – rent and rates, misc (sudden leakage, equipment repair), heating and lighting, printing, VAT and tax money. Make sure you review it and check the following:
Check your spending enough on marketing
Make sure you are making enough to pay the bills
Keep some aside for paying taxes and VAT
A bit for any leaks or sudden floods that might happen to you space
If you are aware of your turnover, and your outgoings, you can control your spend. I could have more knowledgeable discussions with the marketing expert about how much to spend on Facebook ads that month. Or, we could discuss featuring the studio in a magazine as an additional bit of marketing.
There are some great online financial systems out there that do a lot of the work for you too. I use Xero as well. HMRC insist on VAT and taxes being recorded on certain financial systems, one of them is Xero.
I hope that these top tips on growing a business will help give you the confidence to pursue your dreams, especially when things don't always feel like they're happening quick enough! Trust the process and stick to your guns. And good luck!
Thank you very much, Amy! To learn more about Amy and her studio check out her studio website and Instagram page for more information.
For more tips, advice, and stories from our customers, check out our blog, here.
Thanks for reading!
Open Comment Form