Today we're excited to share our friend, Staci Alden's, from Alden Fitness Solutions, insights on how to create your offering, align with your team to make your program a success, and evaluate so that you can iterate quickly and effectively.
We recently hosted a webinar with Staci where we did a deep-dive into this topic. If you'd like to listen to the conversation, click here to access the recording.
You don't want to miss this post - it's packed with useful tips and a template to help you map out your new offerings. Keep reading to learn all about how to create a program that will help you attract the right people while keeping your members engaged!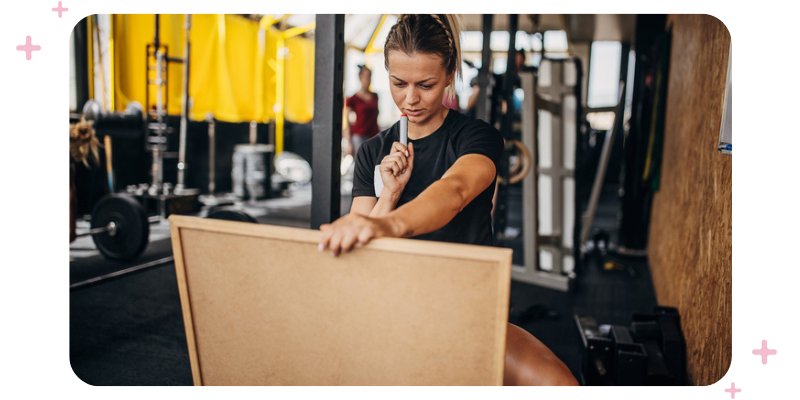 Promotions, referral programs, and discounts can only get us so far at the beginning of the year. Continued engagement in our classes and services depends on the recipe of offerings we build, execute and evaluate throughout the year.
Innovate
When we try something different inside or outside of our facilities, we can turn not only the heads of new clients but pique the interest and curiosity of our current clients as well.
Take a look at your annual offerings to ensure you're offering at least one of the following each year:
Events
Large, celebratory experiences with a theme, unique venue, food, swag, and entertainment.
Workshops
2+ hour specific and informative sessions to help new clients learn more before joining classes or veteran clients get a more advanced session.
Enrollment Classes
Paid and specific programs that evolve in either intensity or complexity with a pre-determined start and end date.
Unique Services
These are small group training sessions, private sessions, classes, and more that you offer on an ongoing basis but tweak, when, where, or how something is offered for a season to see what happens.
Execute
If any of the above offerings need to be added to your annual calendar, make a conscious decision to get innovative with how you can offer them so that they support one another. For example, before launching a new program, prepare a workshop or showcase it in an event to gauge interest, develop an enrollment program to build a following, and launch the program.
Use this chart as a tool to help break down the process and considerations for building something new:
| Time | Type | Talent |
| --- | --- | --- |
| Day, Time of Day, Season of the Year | Format: Mind/Body, Dance, Strength, etc. | Providers: Instructors, Trainers, Coaches |
| Length: 60min, 90min etc. | Access: Members, Non-Members, Both | Subs: Who can cover? |
| Occurrences: 1x only, 2x per week, etc. | Location: Indoors, Outdoors, Livestream, On-Demand | Recruiting: Members, In-House Training, Auditions |
Alignment and communication
Be sure to ask whoever is responsible for tours, membership sales, or new member onboarding what people are talking about, asking for, or having to say about their experience.
This understanding not only provides insight into what potential members are interested in, but it also can be a tremendous educational opportunity. For example, let's say your facility does not offer pre-choreographed programs like Bodypump or Zumba, but you offer classes with similar workouts.
💡Whether you run classes, courses, workshops, appointments, personal training sessions, a combination, or something else entirely, TeamUp can help you create the exact type of offerings you have in mind. Learn all about the different types of events you can create in TeamUp here.
If you send a monthly newsletter to your clients about what's happening, send an even more detailed message to the front desk team. For example, which classes are available to non-members? How much do non-members pay? What are the age ranges? Where exactly is the class located? How do participants sign up? Do they need to enroll for the entire series of classes, or can they drop in? Does the price marketed include tax?
If you're unsure what questions the front-line team might need answers to, then ask them! I can guarantee they might have more suggestions for information than you ever would have thought of on your own.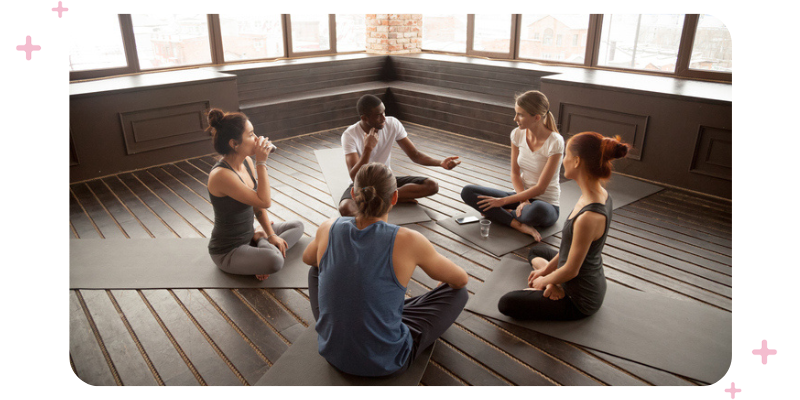 Whatever the offering, new or old, your front-line team must be aware of and eager to talk about everything that's happening in group classes and group sessions. Your front-line team includes every staff member of your facility, from the front desk to the facility ops team, the rest of the instructor team, and everyone in between. Post signage and reminders in the studios and hold instructors accountable for telling their classes about it after their classes.
Evaluate
As the legendary leadership writer and presenter Peter Drucker once said, "You can't improve what you don't measure."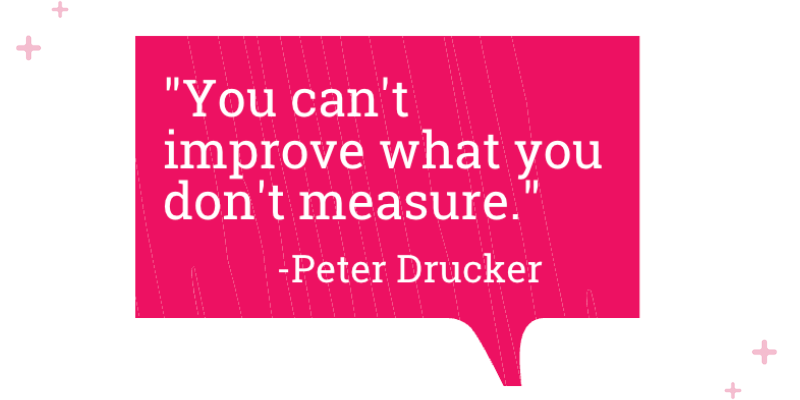 Schedule time for yourself to pull and review reports of overall attendance and conversion rates to becoming a member or enrolling in additional programs and services. Meet your team to discuss how the format, marketing, or experience could be improved—survey participants for feedback and suggestions.
Getting innovative is brave and exciting, so looking at the results can sometimes be disheartening if they aren't what you had expected. Whatever data you collect will educate you and improve the next offering.
Programming for success in 2023 and beyond begins with innovation and a touch of bravery.
Next, the entire facility must be up-to-date and eager to answer questions and even promote new offerings. Then, evaluate what worked, what didn't work, and how you will apply those lessons to reach new clients and appease current clients for a bright future.
💡TeamUp makes it easy to track what's working and what's not with key reports on which classes are the most popular, member signup, attendance, and more!
Click here for more information on working with Staci or email her at contact@stacialden.com. for more information.
Staci is committed to helping fitness managers and club operators elevate their programs, instructors, and leadership. As an experienced consultant and strategic planner for digital and in-person offerings, her clients range from large luxury health clubs and international companies to small studios. She has designed world-class studios on a tight budget, launched signature formats, and built turnkey solutions for enhancing systems, leaders, and talent. Staci is also a master instructor and established presenter, podcaster, writer, and YouTube influencer, regularly interviewing and collaborating with industry thought leaders.
Open Comment Form