Today we're excited to share our friend, Staci Alden's insights on how to identify your repetitive tasks and leverage the power of automation to save you time, energy, and money.
We recently hosted a webinar with Staci where we discussed all things automation - head here to watch!
Automation has evolved in many ways, but only some businesses use it to its full potential. Please take a moment to identify repetitive tasks and explore the ideas we share here to leverage the power of automation.
Setting Expectations
It's important to recognize that while automation makes tasks more manageable, it is not entirely "set it and forget it".
There must be a strategy around the automation you choose. We will walk you through determining repetitive tasks and the considerations to make while setting up the automation to meet its purpose.
After setting up new automation, it's important to conduct tests to ensure everything is working correctly and schedule time quarterly to test again and review whether or not something may need to be updated as fitness trends and terminology change.
You may already have some automated emails and texts reaching your clients; when was the last time you reviewed those messages to ensure they align with the business you are today?
Task Audit
Starting the process can seem overwhelming, like taking on any new task or trying new technology. So let's take a step back.
Before beginning to review the possibilities of what automation can do, we encourage you to conduct a "task audit." Review and list repetitive tasks you or your team must do regularly.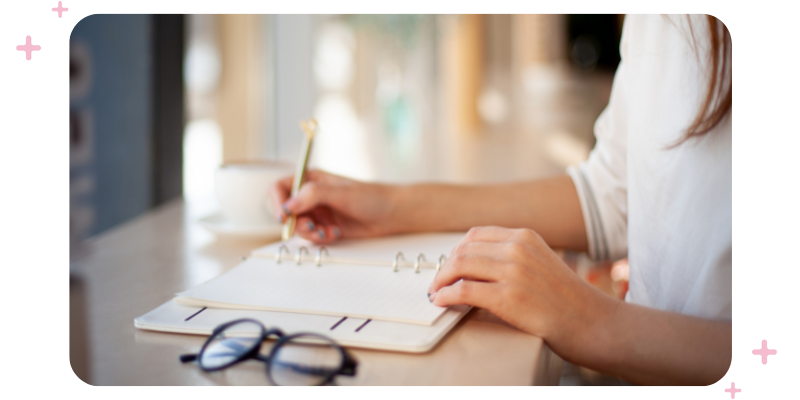 We also recommend meeting with your team to ask about repetitive tasks you may not know. Here are examples of the timelines to consider and categories that may help you identify areas for potential automation:
Daily – Schedule and service updates, social media, and calendar invitations.
Weekly - Staff management and client outreach.
Monthly - Payment processing, marketing emails, and payroll.
Quarterly - Accessing and reviewing reports.
Variable - Client and team communication.
The list you've just created will serve as the foundation to discover how automation can help assist or eliminate specific tasks. So now, as we introduce the options for automation and how it can benefit you and your business, we encourage an open mind to discover new possibilities you may not have thought of yet!
Communication
Automating communication with your employees and clients can save time and relationships. Monthly newsletters about what's new and relevant in your facility are essential but require attention to ensure it reaches client inboxes. In addition, text messages have become an important (and at times preferred) form of communication to keep services and reminders in mind.
Here are examples of the messaging and tech associated with automating, which can help ease your mind.
Client
Birthday celebrations and gifts.

Milestones for anniversaries, purchases, and visits.

Reminders for appointments and billing updates.

Marketing for new services based on their interests.

Outreach for clients who have not been active or whose behavior has changed.
Team
Anniversary and birthday celebrations.

Reporting dashboard displaying goals and milestones.

Reminders for scheduled appointments and missed tasks like client check-ins or timecards.

Managing clients, reviewing their activity, and outreach for any changes in behavior.
Integration
Just as certain people are better at doing specific tasks than others, certain software has been designed for very specific purposes. It can work with your leading company's customer relationship management (CRM) software to expand the possibilities for automation.
Thankfully, several types of workflow management software companies are designed to introduce apps and other tech to your CRM, so we don't need to learn how to read and write code to make this happen.
For now, we will focus on Zapier since it is one of the most prominent players and the possibilities its integrations can serve your automation needs:
Lead management via integration with social media apps like Facebook, Instagram, and LinkedIn.

Calendar management via integration with apps like Calendly, where your schedule is saved. Anyone needing to schedule a time with you requires a link to access your calendar and can identify a time that works for them. The system sends you and the guest an invite and links to the virtual meeting software you choose if necessary.

Operation management via integration with apps that manage pool chemical levels, vendor contact information, maintenance notifications, and more.

Marketing management via integration with apps like MailChimp that provide templates for marketing materials or emails and notify you of how many emails are being read, links clicked, and ways to avoid junk and marketing folders.

Virtual experience management via integration with apps like Zoom and Vimeo to generate new links for classes created on your schedule that are also offered virtually. This link can also be automatically sent to clients as they sign up, and the system can even track the attendance of the number of participants who logged on and attended the session.
Payments
The ability for a client to review their account and receive notifications about payment is essential and, frankly, expected. Suppose your team is responsible for ensuring clients are paying for services or checking in with clients to ensure their payment information is up to date. In that case, the upcoming automation will save you from losing valuable employees. Employees also highly value quickly reviewing policies and procedures, including their benefits and pay.
Client Tracking and Notifications
Notifications of billing or payment failure repeat until resolved and can even prevent further purchases until resolved.

Set up automatic payments on their own.

Requiring saved payment information before booking and charging no-show and late-cancellation fees with customizable payment triggers for what timeline is considered a late cancel.

The ability for clients to update billing information independently at any time.

Ability to review, track and manage packages with reminders when a package is running low.
Team Tracking and Dashboard
Ability to track and break down a commission for services or hourly pay.

Clear timeline display of where and how they will be compensated.

Tax documents and policies.

A benefit summary for vacation, sick time, insurance, and more.
Reports
One of the best examples of automation is reports. Learning to use technology to compile valuable information so that we can review and project for our business is a beautiful thing. However, their value can only be recovered if reports are regularly reviewed or are challenging to understand. Here are some important characteristics your reports should have to help make your job easier.
Reports Musts
Be clear with the use of colors and labels and the ability to export information to create graphs and projections.

Real-time with the ability to look back at the past to compare and identify trends.

Dissectible with the ability to start with a big picture number or chart and quickly reduce the view to review specific clients, services, departments, and providers.

Easy to navigate, so reviewing reports is intuitive, informative, and straightforward instead of frustrating.
We also highly recommend scheduling time in your calendar and setting reminders to review reports regularly to maintain a clear understanding of your business.
Busy ≠ Productive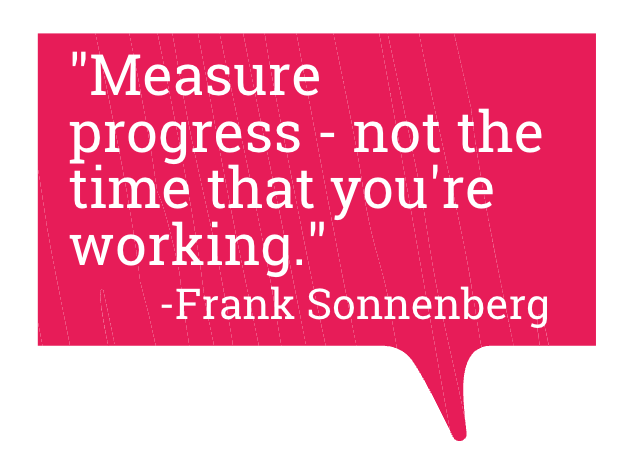 Many managers and owners (especially in the fitness industry) wear "being busy" as a badge of honor. Running around and doing our best to keep up with the many tasks and people vying for your attention is enough work.
Use this post to evaluate and recognize where automation can help you, your team, and your business succeed.
Click here for more information on working with Staci, or email her at contact@stacialden.com. for more information.
Staci is committed to helping fitness managers and club operators elevate their programs, instructors, and leadership. As an experienced consultant and strategic planner for digital and in-person offerings, her clients range from large luxury health clubs and international companies to small studios. She has designed world-class studios on a tight budget, launched signature formats, and built turnkey solutions for enhancing systems, leaders, and talent. Staci is also a master instructor and established presenter, podcaster, writer, and YouTube influencer, regularly interviewing and collaborating with industry thought leaders.
Open Comment Form