Providing your customers with the best Pilates experience and Pilates classes can only be achieved when you yourself have gone through the proper training, learning, and Pilates certification processes. With so many Pilates organisations and programs to choose from, it can be challenging to find the right one for you.
Which is why we have put together a list of the best-recognised programs and organisations to help you earn Pilates certifications and associations and alliances that can help you earn your teaching credentials, further your Pilates and fitness education, and grow your business and Pilates studio.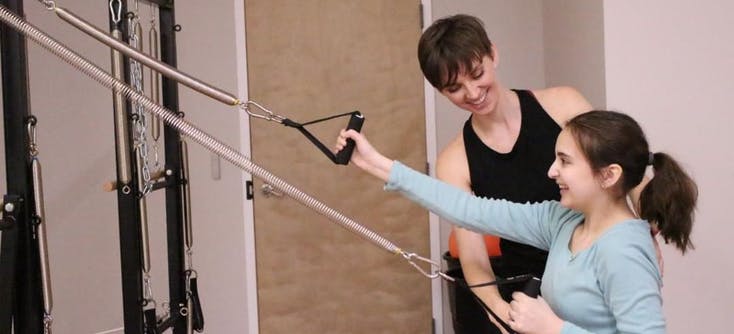 Photo Credit: Body First - Health & Healing
Why do you have to be qualified to teach or instruct Pilates?
When embarking on your journey to become a Pilates teacher, instructor and studio owner, there are several routes to choose from and courses you can take to obtain your qualification. Some Pilates teachers and fitness instructors will start out by achieving a general fitness instructor or personal training certificate, while others will get started immediately by enrolling in a specialised Pilates course for either several or a specific type of Pilates practice (mat or comprehensive). By doing this, teachers learn the fundamentals, science behind Pilates exercise and movement, and the safe and proper teaching techniques to instruct customers how to practice Pilates.
Earning the National Certified Pilates Teacher certificate
Before deciding on a course to learn how to teach Pilates, it's important to note that not all programs offer a "certified" Pilates teacher credential or immediate entrance into the official certified exam. Rather, most will provide you with a "certificate of training" and their own exam which provides you with the qualification to teach Pilates as a professional.
National Pilates Certification Program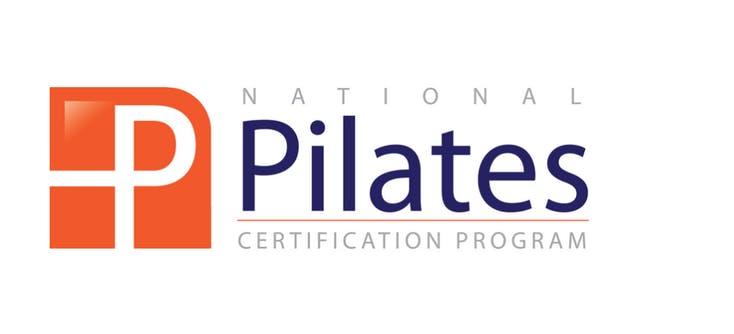 In order to earn the title and credential as a Nationally Certified Pilates Teacher (NCPT) in the US, you must take and pass the only third-party professional certification exam exclusively offered by National Pilates Certification Program (NPCP). The NPCP is the only Pilates exam accredited by the National Commission for Certifying Agencies (NCCA).
According to Ray Infante, Executive Director of the NPCP, "A diploma and a credential are not mutually exclusive. A teacher must complete a training program, receive a diploma or certificate and then take the third party credential. This is like the academic model where someone graduates from say law school and then sits for the bar exam."
For students who have participated in a comprehensive course of a minimum of 450 hours and wish to earn their NCPT, you can apply to take the exam with the National Pilates Certification Program. Their testing fee costs $295 and includes the exam and the first two years of certification, and teachers can apply for renewal then after. Their exam can be taken online or in-person at one of their US or Canadian facilities and any testing done outside of the two countries requires an additional fee of $100.00. The NPCP is the only NCCA accredited third-party certified Pilates exam.
"The National Pilates Certification Program accepts graduates from all comprehensive Pilates Teacher training programs (schools) as comprehensive Pilates training is required eligibility to sit for the NPCP exam. As an accredited certification program for the Pilates Method, the NPCP follows established processes of the credentialing field in the development of the certification exam. These processes rely on the participation of teams of Subject Matter Experts, Pilates professionals representing a broad spectrum of schools, regions, and in the case of Pilates, lineages in every step of exam development.

Thus, the credential represents a neutral measure of competence that is not exclusive to any one school. In this way, the credential serves to assure the public that the teaching of Pilates is a profession with a common set of standards representing the one method established by Joseph and Clara Pilates." - Ray Infante, Executive Director of the NPCP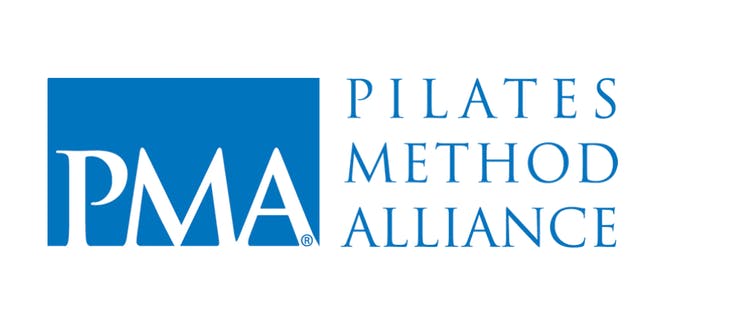 As an aspiring Pilates teacher and studio owner, the organisation you need to familiarise yourself with is the Pilates Method Alliance, the professional industry association for Pilates teachers, business owners, and all supporters of the Pilates industry. Since 2001 the PMA has provided all the resources and guidance, both technical and methodological that a Pilates teacher or business owner needs to have a successful career teaching Pilates and running a Pilates business. The Pilates Method Alliance accredits teacher training programs and will soon be releasing their brand new accreditation program which will provide accountability to Pilates programs, instructors and teachers, and the industry as a whole.
Through their annual membership, Pilates students, teachers, and business owners have the opportunity to use their tools to help grow their businesses, accelerate their careers and experience, connect with future clients, network with thousands of other PMA members and experts, expand their education and knowledge of the philosophies and trends in Pilates styles as well as attend their annual conference. The PMA will soon be hosting their Virtual Conference from November 11-13, 2021.
For Pilates students and those training to become a Pilates teacher, memberships cost $50 annually. For Pilates teachers, memberships cost $135 annually, and for associate and corporate businesses, memberships start at $850 annually.
"The PMA has gone through some significant changes and our goal is to become the premier Pilates membership association in the world. We now have our first international membership committee on our board which the organisation has never had. Our goal is to become a member influenced organisation.

We are cognizant of the needs of our members and we want to know what our members want and the best way to know that and to learn that is to have members sit on our board. We're going in a brand new direction and to be a member of the Pilates Method Alliance right now is a great opportunity to come in, make a difference, join the committee, and really learn how to grow your business." - Carla Harris, Executive Director of the Pilates Method Alliance
The top Pilates associations and programs
Whether you're in the beginning stages of starting your journey as a Pilates teacher or are a Pilates teacher looking to expand your skills to grow your business, there are dozens of organisations and associations across the globe that can provide you with the knowledge and education you need to be the best Pilates instructor.
To help you choose a training program with the right association and where to obtain your Pilates accreditation, here are the top-recommended programs:
Choose a training program that works for you when you learn to teach Pilates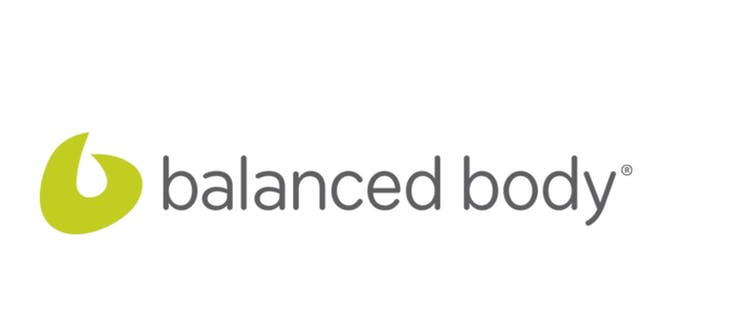 About Balanced Body: A leader in mind-body education, Balanced Body is one of the most trusted Pilates instructor training organisations. With training centres in over 50 countries, their educators are dedicated to teaching Pilates teachers the best of traditional and contemporary Pilates as created by Joseph Pilates. Through learning and obtaining a deep understanding of how the body works and moves, teachers can take a mat, reformer, mat and reformer, or comprehensive course to become Pilates teachers.
Pricing: Each individual class has its own fee which ranges between $500.00-$600.00.
Length of course: The mat training course requires a total of 134 hours, the reformer training course requires a total of 214 hours, the combination of mat and reformer course requires 332 hours, and the comprehensive course requires a total of 520 hours. The hour requirements do not include anatomy for any of the courses.
BASI (Body Arts and Science International) Pilates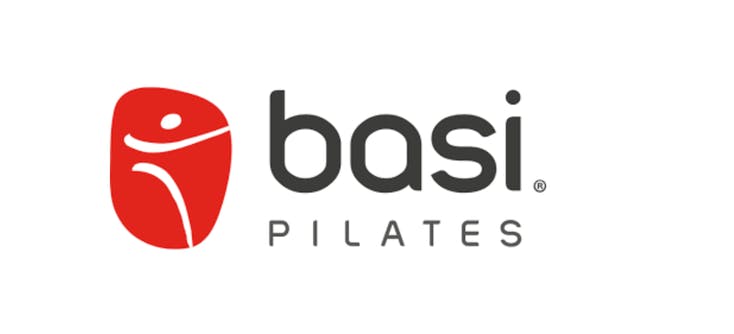 About BASI Pilates: Launched in 1989 by world-renowned Pilates instructor, Rael Isacowitz, BASI Pilates has been a top-tier leader in Pilates education for over 30 years. BASI specialises in the Pilates created by Joseph and Clara Pilates by proving the most comprehensive Pilates education and resources available to aspiring Pilates educators and instructors. Located in over 40+ countries, 120+ hosts, and 40,000+ graduates, BASI is one of the best course options to choose for Pilates teachers looking to earn their accreditation through their two-part comprehensive program.
In addition to its comprehensive USA program, BASI also offers several international comprehensive courses through their global program. BASI also works with the PMA to ensure their students earn their continuing education credits (CECs).
Pricing: BASI's pricing for the comprehensive USA program is $2199.00 for the foundation program and $1999.00 for the graduate program (when signed up for together with a $1000.00 deposit, students will receive a $200.00 discount). The testing fee is $250.00. The mat program is $1099.00 for the USA program and $1095.00 for global with a $150.00 testing fee.
Length of the course: 500 hours for the comprehensive course, and 85 for the mat teaching course.
Core Pilates NYC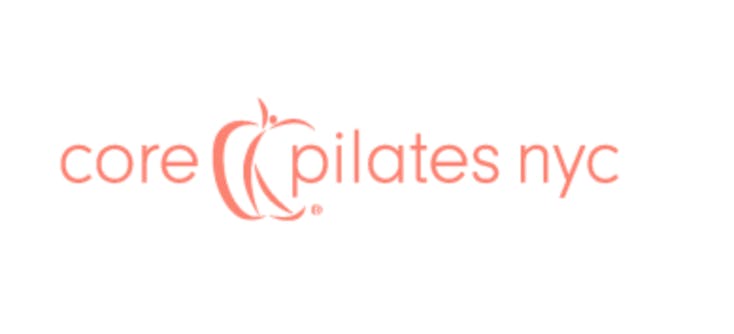 About Core Pilates NYC: Built for both new and existing Pilates teachers, Core Pilates New York City helps its students learn the fundamentals in a classical yet progressive style of learning. Core also offers both a mat training course, as well as an intensive weekend comprehensive immersion course. This program is specifically built for teachers aspiring to become Pilates pros and continue the legal of Joseph Pilates. Their two main mat and comprehensive courses are both hosted in-person in their NYC location only, however, they also offer live-streamed singular courses to enhance your skills and learn specific fundamentals also covered in each of the two main courses.
Pricing: Core Pilates NYC's comprehensive course costs $5,495.00, while their mat training Pilates program costs $1,050.00.
Length of course: 600 hours and five weekends for the comprehensive course and 2 weekends and 32 hours for the mat training course.
Peak Pilates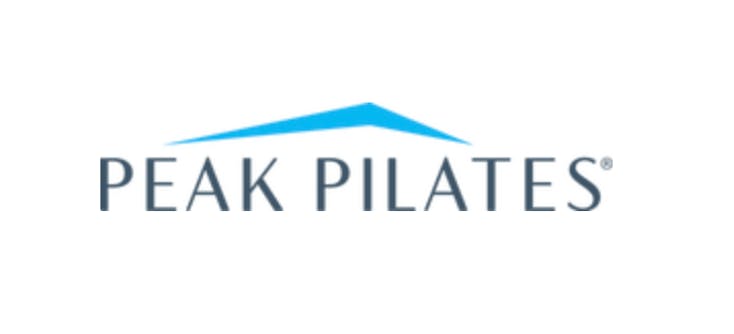 About Peak Pilates: 25 years ago, Peak Pilates was launched to provide aspiring Pilates teachers with the knowledge and principles created by Joseph Pilates. Offering both Pilates equipment and world-class education is dedicated to providing Pilates instructors with the best education in both the fundamentals, movements, and training one would need to have a successful career as a Pilates teacher or studio owner. Peak Pilates prides itself on not only teaching instructors what to teach but how to teach, with an emphasis on meeting each instructor wherever they are on their journey to being the best teacher. Peak Pilates students are also eligible to test for the PMA certification.
Pricing: The prices for Peak Pilates' mat, comprehensive, and bridge courses range from $350.00 to $650.00+ per module depending on the location where you are located and the course you wish to take.
Length of course: 500 hours for the comprehensive course, and 17-18 hours for the mat course depending on the level of course chosen.
Polestar Pilates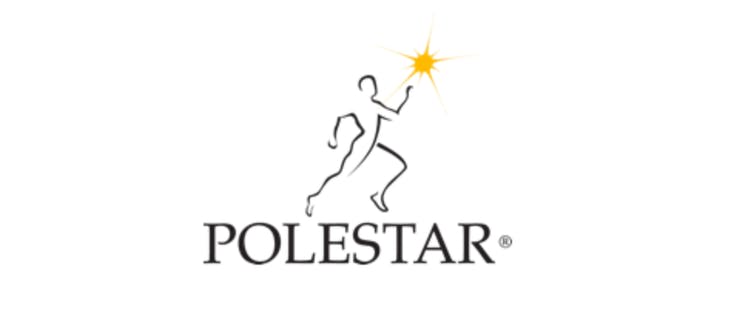 About Polestar Pilates: Since 1992, Polestar Pilates has been dedicated to making Pilates accessible to everyone. With a curriculum shaped by the teachings and work of Joseph Pilates, Polestar courses focus on the concepts of biomechanics, motor learning, communication skills, and modern research. Offering global education, Polestar Pilates instructors are located in over 50 countries with education centres in 40 countries. They offer the most comprehensive programs for new teachers, as well as matwork, reformer, and further education programs. Polestar is a corporate sponsor of the PMA.
Pricing: The comprehensive program costs $7,600.00, the matwork program costs $1500.00 and the reformer program costs $2250.00.
Length of course: The comprehensive program totals 497 hours and qualifies students to take the National Pilates Certification Program (NPCP) exam.
Power Pilates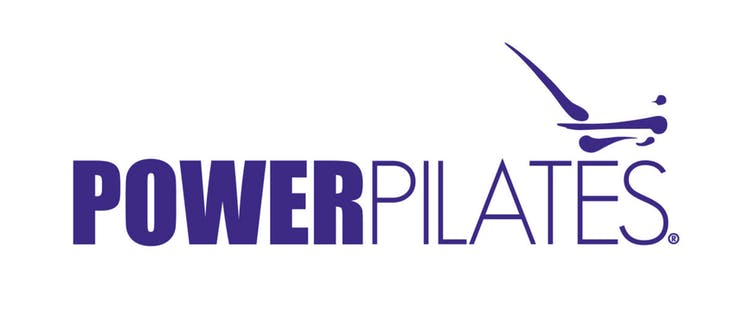 About Power Pilates: Through video lectures, quizzes, animation, and live coaching sessions, Power Pilates teaches classical instruction while making their mat, reformer, and comprehensive, and continuing education courses available worldwide via their online Mat Academy. Built to set teachers up for success with the use of modern techniques to teach Joseph Pilates' methods, principles, and movements, Power Pilates helps its students navigate the teaching tools and advanced exercises they need to be successful teachers and instructors. With their main studio located in New York City, they also have studios located in 20+ countries.
Pricing: Power Pilates's new online Mat Academy is one of their newest training programs and costs $1500.00 for the Complete Mat bundle (beginner through advanced mat certifications) and the beginner program is $600.00. Their Comprehensive program which is run in-person and includes four weekends of full apparatus training and 600 hours of teaching practice to complete has a total price of $4999.00.
Length of course: Students can complete the online Mat Academy program in a flexible schedule, while the beginner program lasts 16 hours (2 or 3 days, depending on location).
"Our online Mat Academy is wonderful as it is one of our newest and most accessible training programs." - Lacey Moore, Power Pilates
STOTT PILATES®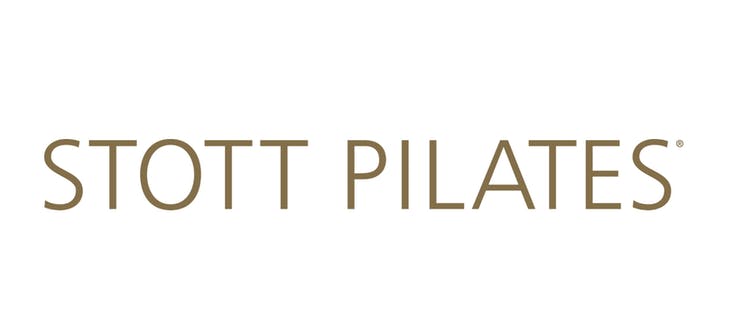 About STOTT PILATES®: Focused on teaching the five basic principles and exercises for the Pilates method, STOTT Pilates is one of the top programs worldwide. Their intentionally designed time frame for their program benefits Pilates instructors who want to learn at a slower pace and their approach is intended for aspiring teachers with little to no training in the movements and anatomy education required for Pilates exercise and no prior teaching experience. In addition to their comprehensive matwork and reformer course (CMR) and comprehensive Cadillac, chair, and barrel course (CCCB), STOTT also offers over 150 workshops for introductory and continuing education to enhance professional development and training.
Pricing: The comprehensive matwork and reformer course cost $2,890.00 and the comprehensive Cadillac, chair and barrel course costs $1520.00. Pilates teachers can save on a full comprehensive certification when they purchase the two courses in a bundle for $5,720.00.
Discover the benefits of learning the best teaching techniques with the best Pilates teacher training programs and associations
The benefits of earning your credential with a recognised Pilates organisation
Not only do organisations and programs recognised by Pilates governing bodies, such as the PMA and NPCP, aid aspiring Pilates teachers earn their certificates to begin teaching Pilates, but they also provide other numerous benefits once you have started or launched your own Pilates business or studio including:
Help you kickstart your studio with tools to help you find clients and market your business
Provide you with resources and a network of other teachers who can help you and support you through running your Pilates studio
Offer you additional courses and classes to further your Pilates education and expand your skills
Build your brand legitimacy by associating your business with their brand, name, and seal of approval
Give you the opportunity to market your business and build your credibility with the support of their brand
Recommend the tools and Pilates studio management software you should be using to run your studio or business (in-person, online, and on-demand)
and so much more. Not to mention, that many successful Pilates businesses will go on to associate themselves with more than one of these organisations to double, even triple, their network and expertise.
Tips for choosing the right Pilates program and course
You cannot go wrong by choosing a nationally recognised Pilates organisation to obtain your license and certification, so to help you choose the right program, here are some helpful tips to follow:
Inquire about the time commitment and how long your course requires in order to complete. Some courses are shorter or longer, so if you have a deadline in mind be sure to know how long the course will last.
Ask friends, peers, colleagues, and other teachers in your area how they obtained their own teaching certificate and if they have any information that can help you choose the right program for you, or where they are currently members.
Do your homework when it comes to pricing. Remember that the most expensive courses are not necessarily the best courses.
Check reviews and see what former students had to say about the course and program.
Verify whether or not the program you are interested in offers online or only in-person instruction and courses, and if only in-person when and where they are located.
Additional Pilates courses offered by TeamUp partners:
TeamUp partners with several fitness associations and bodies to provide TeamUp customers with discounts to their fitness courses and accreditation programs including:
Frequently Asked Questions
Do I need to earn a Pilates instructor certificate to work in a gym or studio?
Most gyms and studios will require their Pilates teachers to have at least a basic Pilates instructor certificate in order to teach at their facility. Depending on the type of gym or studio and the classes they offer, they may require a specific course or certification, so if you have a certain facility in mind that you would like to work at, it's worthwhile asking what they require or recommend.
What is the difference between a mat or a comprehensive Pilates course?
Mat courses cover the basics of Pilates instruction and are typically shorter and less expensive than the intensive and longer comprehensive courses that cover more than one area of Pilates. Comprehensive courses offer larger modules and cover all types of professional Pilates education including mat, reformer, chair, and the use of equipment.
How long does it take to become a Pilates instructor?
Becoming a Pilates instructor can take anywhere from a few months to a couple of years. Each course requires a specific number of hours to be completed in coursework, training, and learning (typically 450+ hours for comprehensive courses).
How much money do Pilates teachers earn a year?
According to ZipRecruiter, the average annual pay for a Pilates instructor in the U.S. annually is $67,596.00 which works out to about $32.50 an hour or $5,633 a month. However, this is simply an average. A successful Pilates instructor can make anywhere from as low as $22,500 to as high as $105,000 according to the recruiting site.
The amount of income a Pilates instructor earns is also dependent on their location, how they earn their income meaning as a teacher, a business owner, or a studio owner, how many clients they have, and the cost of membership.
What are the best pilates training certifications?
This is not a question with one answer that applies to everyone, as the best Pilates training certification for you will depend on what you need and want. Consider how long the program takes, how much it costs, where it's offered, and what other people have had to say about their experience before making your decision.
How to get certified to teach pilates online?
While there are many in-person options for Pilates teacher certification, several online programs can be completed from home. To find an online program that is right for you, consider the length of the program, the cost, the reviews, and what other people have had to say about their experience. Once you've found a program that meets your needs, completing the coursework and training requirements is next. Most online programs will require you to complete a certain number of hours to be certified. After completing your chosen course, take and pass the National Pilates Certification Program (NPCP) exam to ensure your competency is up to the standard, recognized by Pilates governing bodies, and become officially certified to teach pilates.
Additional resources
To learn more about how to use TeamUp to run your Pilates studio and business, check out our guides here:
Open Comment Form