Your main focus is probably growing and maintaining your business by providing the best services and guidance you can. But what happens when you come across a difficult customer who doesn't want to play by the rules? Staci Alden from Alden Fitness Solutions, shares her expert advice on how to be prepared and manage any issues in a cool and calm way.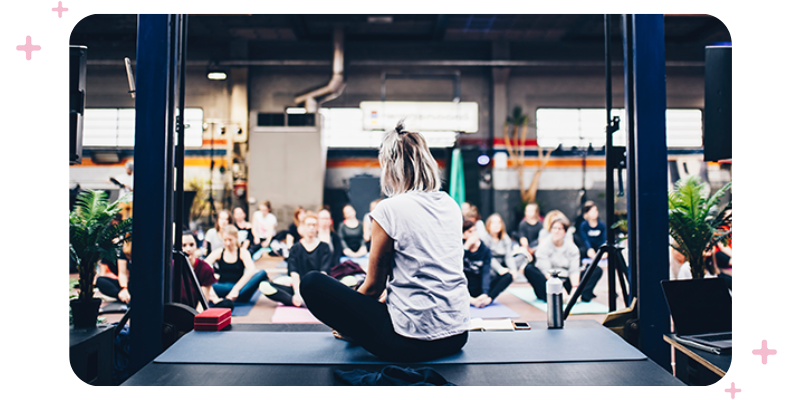 As business owners, we do our best to avoid conflict and consider the possibility of clients misusing our systems or behaving poorly in classes/sessions, but it's impossible to anticipate everything. Some of the disruptions we see happening most often with clients are:
Not reserving a space in class in advance, then showing up for the experience.

Not following the instructor or trainer during class and sessions.

Arriving late to class or sessions.

Late canceling their class reservation or late-canceling sessions.

Unpaid expenses.

Bringing underaged children to classes and sessions.




Based on the stories I've had the pleasure of hearing with leaders, I know this scratches the surface. However, we must still prepare our teams and ourselves to handle these situations with professionalism, preparedness, and patience.
We encourage you and your team to remember that while we are part of the fitness industry, we are still in the service industry dealing with people. Our clients' relationships with our teams and each other are dynamic and complex; please remember this as you consider following the steps we recommend when working to improve client behavior and positively set boundaries.


First Sign of Disruption
As soon as disruptive behavior happens, we must evaluate before reacting as management.
How clear are our policies?
Signage

Website notices and pop-ups while booking services or making payment

Fine print at the bottom of emails and notices

Reminders of policies on reminder emails

How easy are the procedures?
Calendar integration

SMS messaging and reminders

Assess the process and steps it takes for a client to book, cancel or reschedule reservations for classes and sessions

Automatic "no-show" messaging

Why are your policies in place?
Is there a clearly defined reason for a policy to be in place?

Consider if old policies can be removed

Consider if an old policy can be revised or compromised


Taking Action
The initial contact with a client the first time they don't follow a policy should be handled with the utmost patience and forgiveness. The team needs to remind the client of the policy and why it's in place.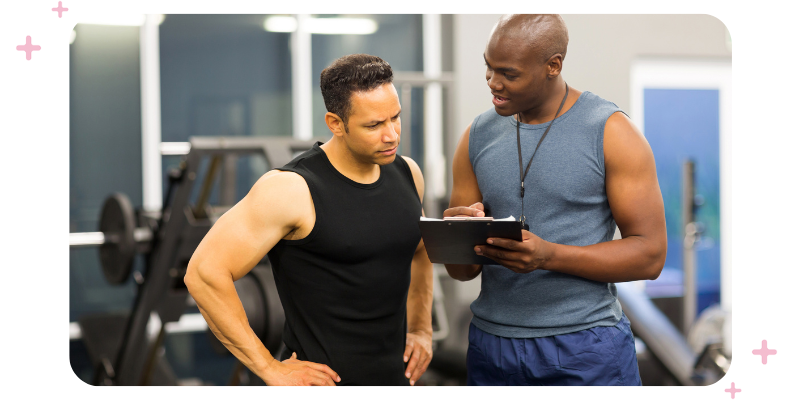 But what do we do as leaders when clients continue to ignore policies or procedures?
When clients' actions negatively affect the experience of other clients and coaches, it's time to step in. Here are the steps to taking action as a manager stepping in to support the team by speaking with the client and setting a plan for the future:
Meeting with the client in person, or on the phone is always better than through email.




a. Start the conversation with "I'm not sure you were aware…" before sharing the policy that continues to be missed.




b. Explain the why behind the need for their behavior to change.




c. Prepare for and listen to their feedback/reasoning.




i. Repeat why if necessary.

Describe the plan of action/change in detail, and provide a written summary and timeline.

Action still needs to be taken if you are unable to contact the client in-person or on the phone. Provide a written warning following the steps above.

Aim to conduct the feedback as the manager. If the team must step in to help monitor behavior, give them clear direction on what to say and do.

Track progress and improvement in the client's behavior.

Determine follow-up if necessary.

Prepare Your Team
Put the team in the driver's seat by providing them with these steps when being asked to uphold a policy:
Introduce themselves and their formal role with the facility.

Ask or mention that the client may not have known about the policy or procedure (even if it's clear they knew).

Explain why the policy is in place and essential to follow.

Confirm the client understands.

Listen to feedback and repeat what the client shares to show active listening.

Thank the client for their input and effort to follow the policy in the future.

Follow up with management if deemed necessary.

Ensure your team knows you are there to back them up and support them. Provide time for your team to practice talking through the script if it helps them feel prepared. Explain the necessary ingredients when asking your team to document an incident or conversation.
Any follow-up should have the client's name, description, and a transparent recount of how the instructor or coach remembers the conversation. They should also share a record with the dates and times each interaction happened for future reference.
Ultimately, remember, if removing one person improves the experience for the instructor and the masses, it's worth losing one. Taking action as a leader will also show your team that you appreciate their role and the clients they work with.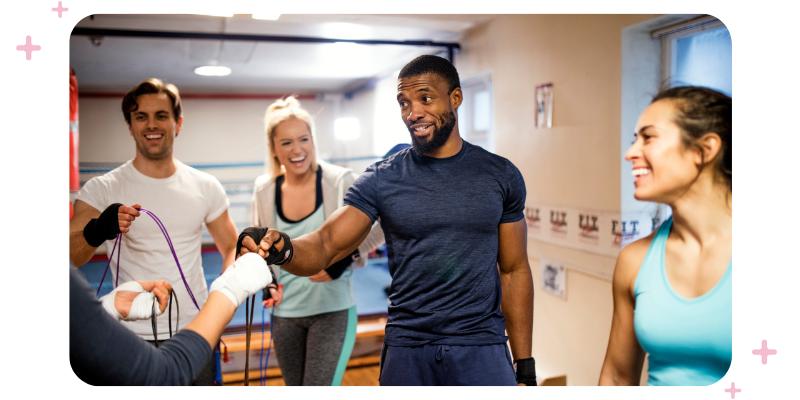 Watch Staci's webinar for more advice.
Staci is committed to helping fitness managers and club operators elevate their programs, instructors, and leadership. As an experienced consultant and strategic planner for digital and in-person offerings, her clients range from large luxury health clubs and international companies to small studios. She has designed world-class studios on a tight budget, launched signature formats, and built turnkey solutions for enhancing systems, leaders, and talent. Staci is also a master instructor and established presenter, podcaster, writer, and YouTube influencer, regularly interviewing and collaborating with industry thought leaders.
Click here for more information on working with Staci, or email her at contact@stacialden.com for more information.
Open Comment Form