Anywhere you go nowadays podcasts can come with you. And the CrossFit community can't get enough. From coaches and athletes to industry experts and fans, podcasts have become one of the most popular mediums for absorbing any and all information about the popular sport. The ability to open up Spotify, Apple, or Google right on your phone and hear directly from CrossFit champions such as Tia-Clair Toomey-Orr and Rich Froning to industry experts and winning gym owners, it's all there for you to access and listen to whenever you want.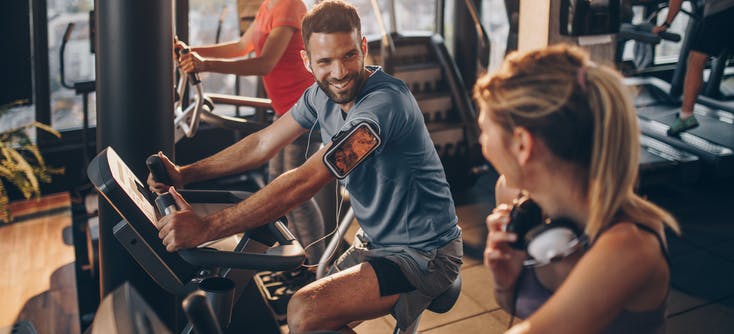 For affiliate owners and coaches, podcasts have quickly become one of the best resources for learning valuable information that can help them run their boxes. Coaches and owners can hear topics covered from nutrition, programming and WOD tips to strategies on how to overcome the challenges of running a fitness business. There is something for everyone, and if you like getting tips and advice for your own CrossFit box from successful owners, experts and thought leaders in the industry, you'll love podcasts too.
The best CrossFit business podcasts
There are dozens of popular CrossFit business podcasts across the internet hosted by CrossFit athletes and devoted supporters. To help you find the best podcasts that will both entertain and inform you, we asked some of the top CrossFit podcast hosts to share what their podcast is all about and what you can gain by tuning into their episodes. These podcasts are best known for sharing their valuable insight, bringing engaging guests and leaders on their shows, and they give CrossFit owners and their communities a place to have fun and learn how to be successful boxes.
Big Idea Big Moves The Podcast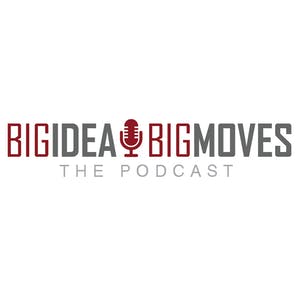 About BIBM The Podcast: This podcast is the destination for high performers. Each week host Jamie Allison chats with some of the most intriguing and innovative people making an impact in their field of expertise. With a focus on whole-life success, every episode features inspiring interviews with world-class game changers in health and fitness, entrepreneurship, and mindset. Past guests on the show have featured CrossFit powerhouses like Tia-Clair Toomey, Annie Thorisdottir, Kari Pearce, Hunter McIntyre, Kels Kiel and Christmas Abbott.
Every episode leaves the listener with actionable success advice they can quickly apply to their own lives. With CrossFit's focus on the broader physical and mental health benefits of the sport, coaches, box owners and clients alike will take away both inspiration and expertise from the guests on the show. The valuable advice can not only add value for training and coaching, but also for running and leading a small business.
Listen to the BIBM Podcast on: Apple, Spotify, Google, Podchaser, YouTube and find all links on Linktree. For guest applications and partnership inquiries email here or get in touch on Instagram.
Chalking Fitness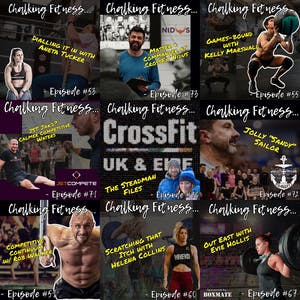 About the Chalking Fitness Podcast: Born from a passion for the CrossFit® methodology & community, the Chalking Fitness Podcast seeks to celebrate & spotlight those from across the UK-centric fitness industry. Speaking with athletes, coaches & brands, as a relatively young sport & methodology, what's apparent is there's a diverse range of expertise & experiences which makes for fascinating discussion (& listening!) episode after episode. I'm incredibly grateful to every coach & trainer that has shared their experiences & expertise with me and by association the wider podcast audience.
Chalking Fitness has launched a Newsletter in 2022! Seeking to bring more UK-centric news & articles regarding UK functional fitness & CrossFit® competition scene & community. Sign-up here.
Listen to Chalking Fitness on: Apple, Spotify, Overcast and Amazon. Run for the community by the community, Tom is always keen to hear from those working & changing lives in the UK community. "I believe there's huge value to be gained from offering your members (& the wider community) long-form content, especially from coaches & trainers." Feel free to reach out on Instagram to inquire about being a guest.
Coffee, Pods and Wods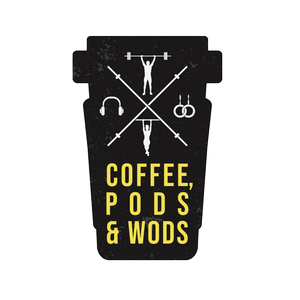 About the Coffee, Pods and Wods Podcast: Coffee, Pods and Wods is a weekly, interview-based show centred on athletes, coaches, affiliate owners and creatives in CrossFit. Learn about, and from, the best there is. Previous guests include Pat Vellner, Justin Medeiros, Dave Castro, Kari Pearse, Emma McQuaid, multiple Irish affiliate owners, seminar staff, country managers, Mariah Moore and Shane Orr.
Listen to Coffee, Pods and Wods on: Apple, Spotify, and Google. To inquire about being a guest on the Coffee, Pods, and Wods podcast, email here.
Conquer Athlete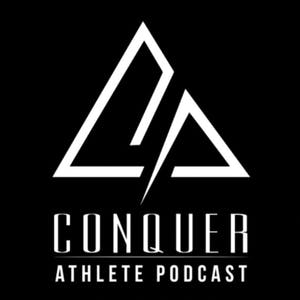 About Conquer Athlete: Conquer Athlete Podcast gives an uncensored and honest deep dive into all things functional fitness, mindset, nutrition, and wellness. Jason Leydon and the Conquer Team give you a place where you can learn, grow, and laugh, all while sharing their expertise being among the most experienced and winningest coaches in the industry.
Listen to Conquer Athlete on: Apple, Spotify and Stitcher. To inquire about being a guest on Conquer Athlete, email their team, here.
Talking Elite Fitness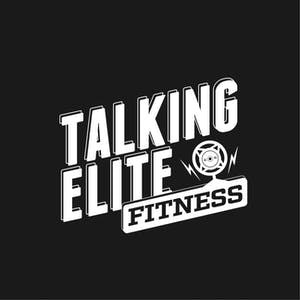 About Talking Elite Fitness: Talking Elite Fitness is a health and fitness podcast hosted by Sean Woodland and Tommy Marquez, covering CrossFit, the CrossFit Games, and the competitive fitness landscape. For over a decade, Sean and Tommy have produced live broadcast, written, and digital media coverage for the CrossFit Games, and CrossFit community. Through the podcast, we're able to provide a variety of in-depth coverage and analysis of the latest news in the sport, along with interviews, and discussions with the biggest players in the CrossFit space. Sean has been "the voice" of the CrossFit Games since 2013, and both Sean and Tommy have been on-camera talent for the CrossFit Games since 2012.
Listen to Talking Elite Fitness on: Apple, Google, Spotify, Stitcher, Castbox, and anywhere you find your favourite shows. We're always open to guests from the CrossFit space or CrossFit adjacent spaces, they can get in touch via email, or through our Instagram.
The Big Red Express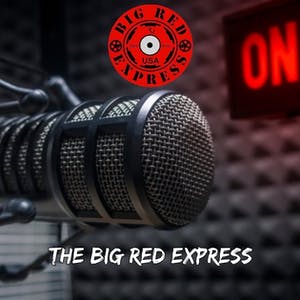 About The Big Red Express: The Big Red Express is a Functional Fitness Podcast with a sprinkle of topical sports conversation. It's a one-man show, hosted by yours truly, Robbie Vogler. Talking about some of the biggest stories surrounding the world of functional fitness and sports. It's a very free-flowing format, I like the conversation to flow and to have substance. If I have an opinion on something - I will give it, I am not nor have I ever been directly affiliated with CrossFit Inc. - so many times my takes are very raw and honest.
Listen and subscribe to the Big Red Express on: Apple, Spotify, Stitcher and anywhere you get your podcasts. Guests are highly encouraged to Robbie if you'd like to be featured on the show, or just have a topic that means something to you. To contact Robbie, you can email him here, or reach out video his Instagram or Facebook.
The Strongfit Podcast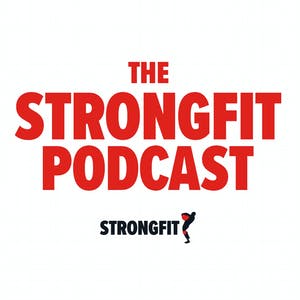 About the Strongfit Podcast: The Strongfit Podcast is a deep dive into the rabbit holes of human movement and what affects the system and therefore performance and well-being. The talks range from assessing clients to programming to the nervous system, Karl Friston, Lactate and just keeps going from there. Follow Julien as he takes you through the Strongfit Principles to better understand why humans do what they do, and occasional rants…"
Listen to the Strongfit Podcasts on: Apple and Spotify. To inquire about being a guest on the Strongfit Podcast, email Julien, here.
The WODcast Podcast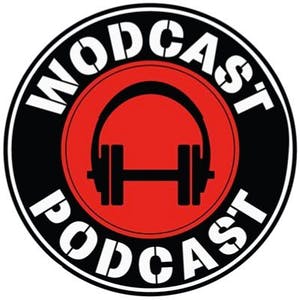 About The WODcast Podcast: If you CrossFit, this is the show for you! The WODcast Podcast is a fun show about functional fitness hosted by comedian Eddie Ifft. Eddie is knowledgeable, experienced, and loves the "sport of fitness." They blend CrossFit experience and insight with humour, providing meaningful content without taking themselves too seriously.
Each week the WODcast Podcast hosts some of the biggest names in CrossFit including Games athletes, subject matter experts, coaches, fitness professionals, and many more. The hosts and guests hit it off so well you would think they are all sitting around having a beer which makes for a highly entertaining podcast whether you WOD or not.
Listen to the WODcast Podcast on: Apple, Spotify, Stitcher and watch us on YouTube. To apply to be a guest on the WODcast, email their team here.
Enjoy listening to fitness business podcasts?
Find even more to love on our blog:
Managing your CrossFit box
To find additional resources on managing your CrossFit box with TeamUp check out our guides here:
Find out more about TeamUp's CrossFit management software and how it can help to better your CrossFit gym.
Thanks for reading!
Open Comment Form