Choosing the right management software for your yoga studio is crucial for the success of your business. As a studio owner, you need to be sure that your admin is low, your customer experience flows seamlessly, and that you have the right systems in place to help you grow. The right software will help you with all of this and more.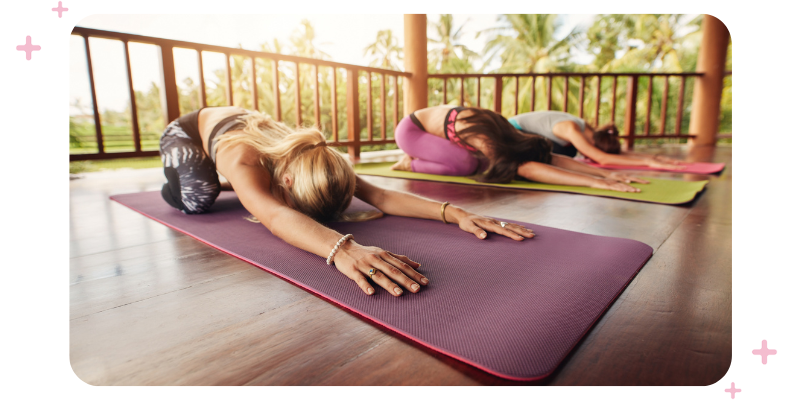 Knowing which software is the right fit for your business can be difficult. There are a lot of well-known and established providers on the market. It can seem as though they all offer many of the same tools and features. But which software actually has robust features and which have limitations?
In this guide, we compare some of the many options on the market so you can determine which yoga management software is the best fit for your studio business.
What is yoga management software?
Yoga management software helps studio owners take control of their business operations. Yoga management software is a SaaS (software as a service) that plays a big role in organising admin on a day-to-day basis as well as offering automated marketing solutions.
The key roles that yoga management software plays in helping studio owners run their businesses include membership management, class and appointment scheduling, booking and registration management, membership tracking, staff management and more.
The best management software for yoga studios will have all of this available, but ensuring that your software does at least these functions as a minimum is vital.
Benefits of using the best management software for yoga studios
Put simply, management software helps you manage your relationships with both your current and new clients as your business grows. It can be very easy to get caught up in making sure your new clients have everything they need and are enjoying their classes while losing that personal touch with your old clientele.
Yoga studio software has all the tools and features studio owners need to keep their customer experience at its highest possible level no matter where in the customer journey clients are. Yoga studio management software also makes your day-to-day undeniably simpler by taking control over time-consuming and repetitive tasks.
Some of the main benefits of management software for yoga studios include:
Seamless membership management.
Secure and reliable payments through some of the best payment processors on the market.
Integrations that simplify marketing and notifications to potential, new, and current members.
Thorough reports that give studio owners financial insight into their studio business.
Hand over control of memberships to clients. Give them responsibility for bookings, payments, PAR-Qs and waivers.
Improve studios' customer experience with a simple booking system and easy-to-navigate schedule.
The best management software for yoga studios
1. TeamUp
TeamUp is a leading software provider for new, medium, and larger enterprises. With essential key features such as a powerful CRM, different membership options, attendance management, and automated billing, along with some world-class integrations, TeamUp has all the tools to help yoga studios grow their business. TeamUp uses scalable pricing which means that all features are available at every level. TeamUp's easy-to-use software includes a booking platform, online class management, event management, a mobile booking app, financial reporting, customer support, and top-class unlimited customer support.
Pros
Reliable, free, and consistent customer support.
All features are available at every level.
No fixed-term contracts.
Cons
SMS for campaigns is currently unavailable.
While there is no free version currently, the starting price is very competitive.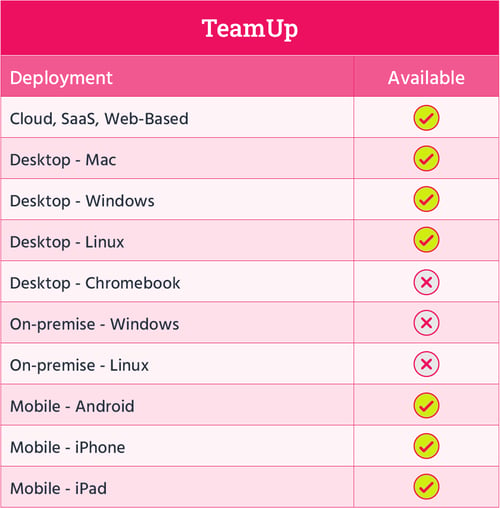 2. Mindbody
Mindbody has for a long time been one of the leading management software companies. With booking solutions in a number of industries. Mindbody work with companies in the health, wellness, and beauty industries, as well as the fitness sector. Mindbody does cater for smaller businesses and studios, however, their main area of emphasis is for franchises and larger enterprises. Mindbody's key features include managing payments, a platform to create on-demand videos and leading online classes.
Pros
Automated emails and SMS messages are available.
A wide range of marketing tools.
Robust member app.
Cons
An expensive option with high processing fees.
Not solely a fitness software provider.
A big emphasis on franchises.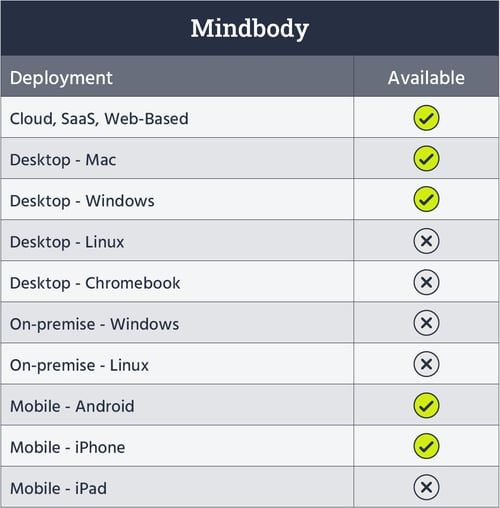 3. EZFacility

EZFacility is a good option for yoga studios. While EZFacility's main focus is on automationS, there is a big emphasis on scheduling and membership management. In addition, EZFacility offers payroll and commission tracking, merchant processing, and event registration for workshops. EZFacility's branded app ensures you maintain your unique brand. The yoga software also has reports and analytics included as key features.
Pros
Tools and features unique to EZFacility.
Branded mobile app.
Useful automations.
Cons
No transparent pricing.
Member app doesn't have iOS or Android-specific versions.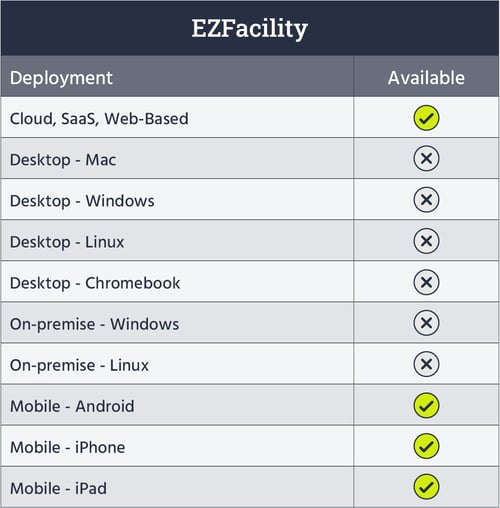 4. Glofox
An all-in-one yoga management software solution, Glofox offers solutions for both small businesses and larger enterprises. Glofox has recently developed a platform for yoga studio owners to produce on-demand content for their members. Along with core features such as class scheduling and payment processing, Glofox can offer customers a branded app. Their website integration is aimed to help studio owners build their customer relations, as well as to grow revenue.
Pros
SMS and push notifications are available for client communication.
Integrate with social media for lead building.
Branded member app.
Cons
No transparent pricing.
There is a fee on top of the provider's fee.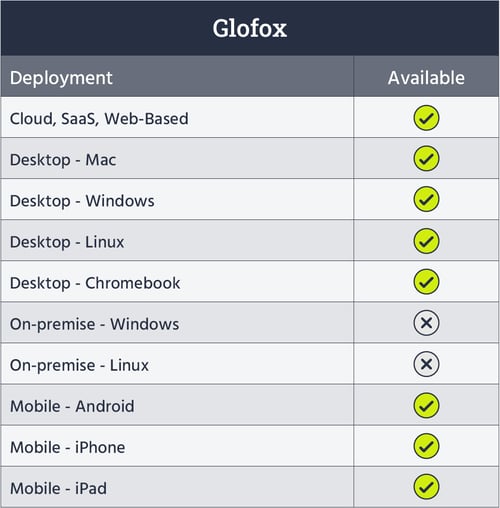 5. Virtuagym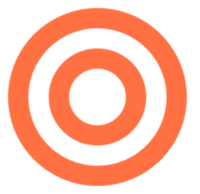 A software solution for health and fitness, coaching, and corporate wellness, as well as for yoga studios, Virtuagym's key features include scheduling, automated billing and payments, and they also have a good platform for online classes. Other payment methods are available through Virtuagym, such as cash, credit cards, direct debits and wire transfers. There is a member app available for yoga studio members to use, and the software is available in a number of different languages.
Pros
A good platform to lead online classes.
Branded member app.
A client retention dashboard with membership analytics.
Cons
No transparent pricing.
Expensive setup fees for new customers.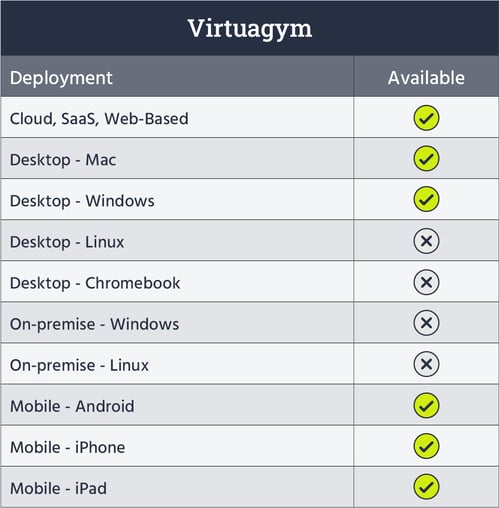 6. Wellnessliving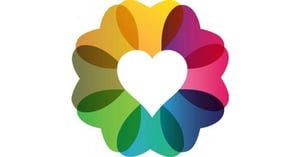 Wellnessliving's main focus is on yoga studios, spas, salons, personal training, fitness gyms, pilates studios, and dance clubs. Some of the key features in Wellnessliving's yoga studio software include tools for employee management, and solutions for sales, marketing and more. All of these work alongside membership management and scheduling features. The member app has both iOS and Android versions that clients can book classes through.
Pros
Loyalty management features centred on fitness contests, progress, and purchases.
A reliable member app for both iOS and Android devices.
Cons
Expensive email and SMS service.
Pricing is based on a pay-per-feature model.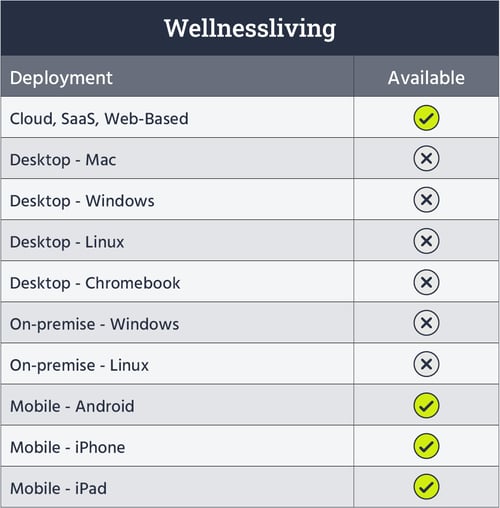 7. Zen Planner

Designed for fitness studios and fitness clubs, Zen Planner is focused on community growth. Zen Planner's scheduling solution includes class tracking and time monitoring with the option to embed calendars on your own website. Other core features include automated notifications and class reminders sent out to members and customers. Another feature that is useful for yoga studio owners is Zen Planner's logbook. With this feature, studio owners and instructors are able to track their client's progress.
Pros
Scalable pricing. All features are available at all levels.
Reliable workout tracking.
Coach programming features.
Cons
Expensive starting prices.
SMS campaign features are currently unavailable.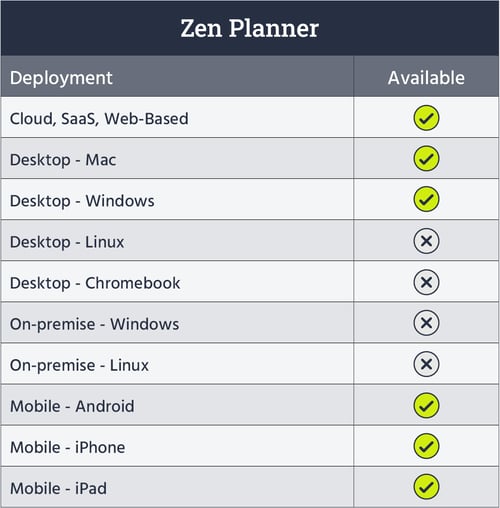 8. Gymdesk

Gymdesk has scalable pricing which makes it a good option for yoga studios at all stages of a yoga studio's growth. The software has a number of useful automations that help studio owners tackle daily admin tasks. Attendance tracking, online booking, scheduling, billing, point of sale (POS), and marketing automations are all included in Gymdesk's key features and automations. Gymdesk also offers live online training to learn about their software.
Pros
Intuitive and easy to use.
Scalable pricing.
Marketing automations for lead capture
Cons
Separate inputs for parents or guardians on family memberships are not available.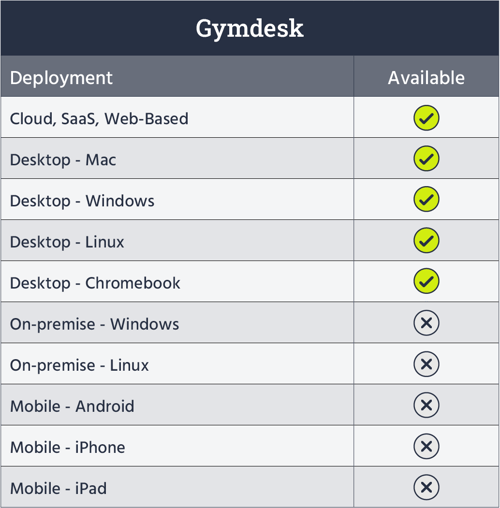 9. Arbox

Arbox is an all-in-one management software designed for an array of business types. The software's main focus is on helping businesses find simple solutions for client management and marketing to create leads and improve member retention. Daily tasks can be managed in one dashboard, including managing your team with built-in time tracking tools. Arbox can also be connected to social media platforms to track campaigns and leads.
Pros
Integrates with fob system for automatic check-in.
In-person and live online training is available.
Cons
No transparent pricing.
Lacks features for switching payment methods.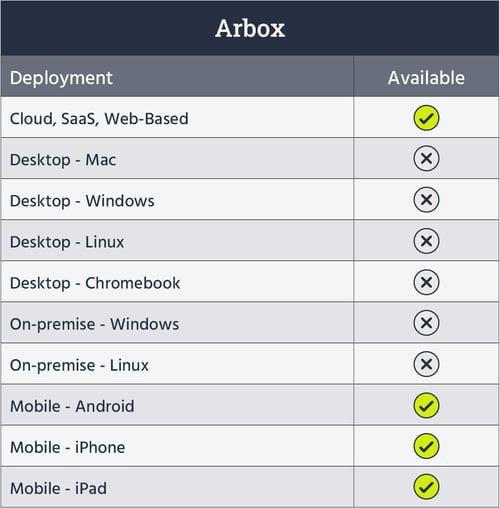 10. StudioBookings

StudioBookings is a management software designed with fitness studios in mind. Easy to use, its key features give studio owners solutions to managing members and class registrations, processing payments, and automated notifications for membership renewal notifications. Unlike the other yoga management software providers mentioned, StudioBookings pricing is based on the number of users in a yoga studio business.
Pros
One of the cheaper starting prices on the market.
Built with fitness studios in mind.
AMEX included for credit card processing with no extra cost.
Cons
Difficult to retrieve KPI data from the backend.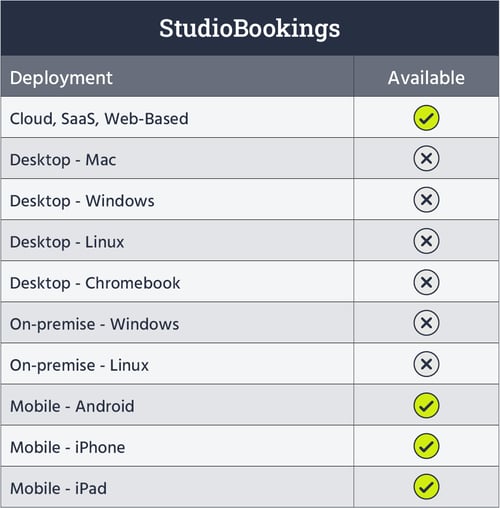 How to choose yoga studio management software
When you start to decide on which yoga management there are a number of key features that all yoga studio owners should be on the lookout for. Making sure that all your needs are met by an all-in-one solution isn't just a matter of convenience. It means the difference between having seamless workflows and booking systems and having to jump between different platforms for different tasks. All that does is leave the door open to confusion for you, your team, and your customers.
1. Clear scheduling and simple booking for clients.
The best management software for yoga studios will make scheduling as simple as possible for you and your team. Ensuring that you publish clear schedules makes it easier for your clients to decide which class they wish to attend, and then by following a quick and easy booking process, you're more likely to have returning clients.
With yoga studio software providers such as TeamUp, you can embed your schedule into your company's website. This means you keep your unique branding while your software continues to operate as it should, quietly in the background.
When you have new customers booking classes, your yoga software should allow you to add any forms and waivers you need to be completed into the process. Once this is done, your clients won't have to fill them out again unless you have an expiry date on any information you choose. It also means that you know of any potential injuries or issues before your clients come to class.
2. Choose yoga studio software with scalable pricing
If you choose yoga studio software without scalable pricing, you'll find yourself needing to upgrade to the next level rapidly. Paying more to get access to those features you most need, especially for independent yoga studios, is not a cost that studio owners want to have to account for.
With scalable pricing, you only pay based on the number of active members you have in any given month. Scalable pricing also means full access to all the features that your yoga software provides. No hidden costs, no extra fees. Just full access to everything you need to run your studio on a day-to-day basis and to help your business grow.
3. Top-class customer support
The right yoga studio software will have reliable, free, unlimited customer support if you ever need it. Additionally, knowing that you'll be working with the same team member means that you'll be having conversations with someone who isn't just knowledgable about the software you're using, but also about your business and the needs of your yoga studio.
Knowing that you can send an email or book a call at a time that suits you with someone you already have a rapport with not only gives you confidence that you've invested in the right management software. You'll also save time talking to a team member who understands your business so there's less time spent explaining your yoga studio business's needs.
4. A reliable member app
A reliable member app is an absolute must. It's the norm for people to book classes on their handheld devices now, and there's nothing more off-putting to customers than an app that's sluggish and unreliable.
When they open their member app, your customers should be able to clearly see your schedule, and then very easily click on their preferred class and go through the booking process, including completing any forms or waivers depending on what stage of the customer journey they're at.
A quick sign-up process and simple booking solutions is a good way to boost your customer journey at the earliest possible moment. A good customer experience means better retention of your customers.
5. Reports that give you the need to know facts about your yoga studio business
Robust reports are hugely important for your business. Your yoga studio management software should provide you with reports that give you data about your business so that you can make fact-based decisions rather than guessing or going with your gut with nothing to substantiate those choices. The reports that you should be able to view in your software include:
Income and revenue reports. Know exactly how much your earnings and expenditures are.
Tracking payments. Knowing when payments have been taken and which customers' payments haven't gone through.
Attendance tracking. See who's been attending your classes, how many cancellations you've had, or see who hasn't turned up.
Recording which clients are slipping away. See who hasn't renewed their memberships or hasn't been attending classes so you can use your marketing integrations to entice them back again.
Know which classes are the most popular. And keep an eye on classes that are not doing so well. Use this data to decide whether to move classes to different time slots or even whether you need to cut a class.
The right reporting helps you to make objective decisions with the facts and data in front of you. It means knowing that even if you have to make tough calls, you have done so because of the metrics in front of you.
6. Integrations that enhance your yoga studio software
Investing in yoga studio management software that has integrations to further streamline your admin means freeing up even more of your time. Integrations can be used in a number of ways. From generating leads to automating notifications, the best thing about integrations is that once you've created a workflow within your software, you don't have to set it up again. Some of the most useful integrations for studio owners include:
Improving business-to-customer (B2C) communications with automated emails and notifications.
Converting inquiries into leads through a pre-built workflow.
Automating and performing repetitive and time-consuming tasks so that you spend less time at your desk and more time with your clients.
Ensure that payments are secure, timely, and correct.
With the right software, you can set up automated tasks quickly and easily, and the results really do speak for themselves. It means less time sending out emails and checking names off lists, it means freeing up so much more time for you to concentrate on bigger-picture tasks for your business, and they also help to improve your communications with current and potential customers.
7. Look out for reviews on reputable websites
No one can tell you the pros and cons of any given yoga management software better than users of that software. Customer reviews are a great place to start your search for the best management software for yoga studios.
By reading the reviews on websites such as G2, Capterra, GetApp, and TrustPilot, you'll be able to get a thorough overview of each software provider's strengths and weaknesses. It's worth taking into account the number of people who have written reviews or even just clicked the number of rating stars they think applies to certain software.
Compare yoga studio management software providers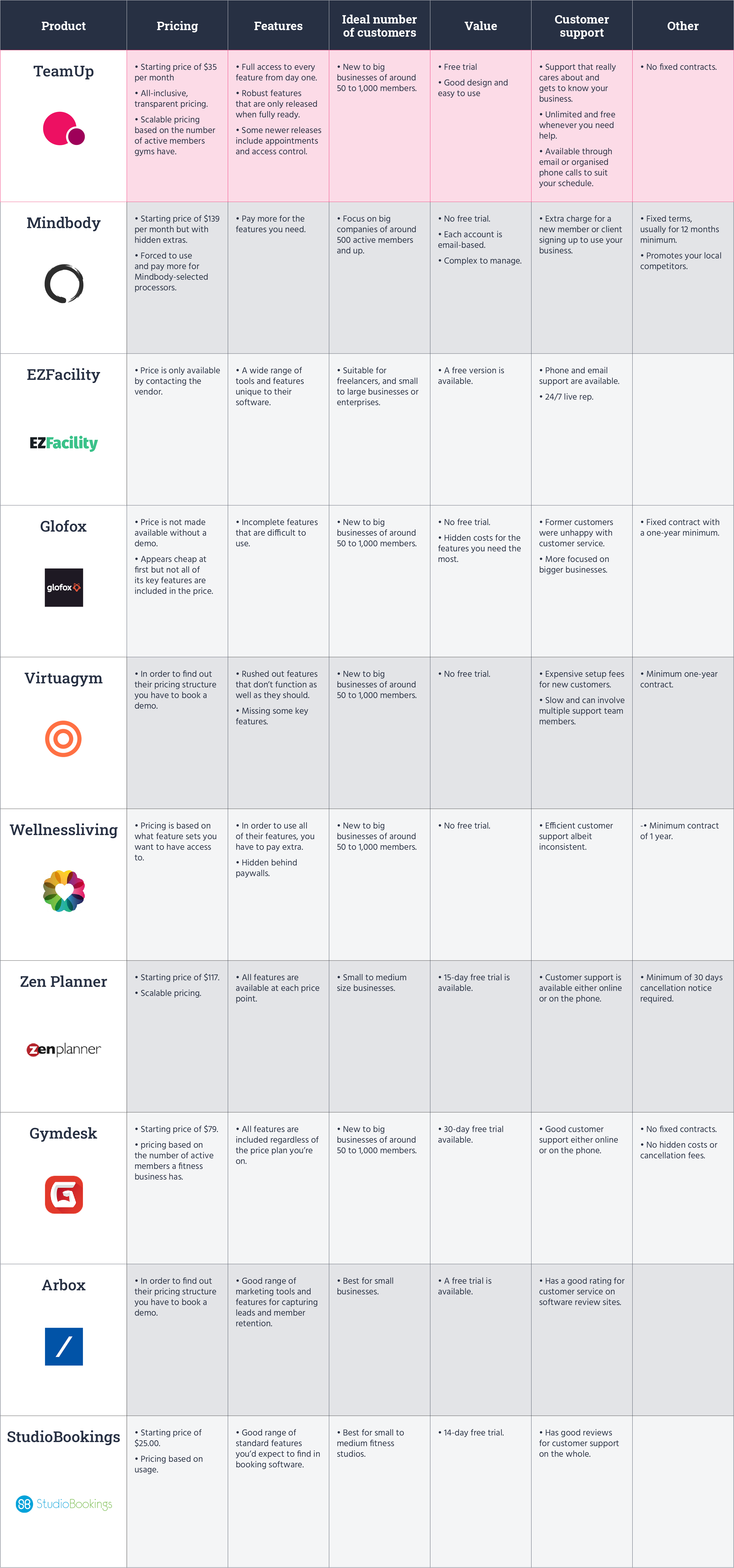 Why you should choose TeamUp's yoga management software
Ranked the second easiest fitness software to use on G2, TeamUp is becoming one of the most recommended software solutions on the market.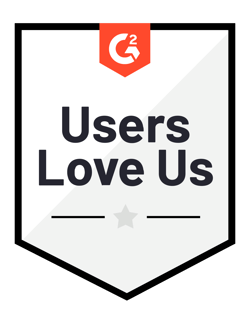 With scalable pricing, no matter what level your yoga studio business is at, you will have all of our features available to you from the moment you sign up for a free trial. No hidden costs, no locked features, it's all there ready to go.
TeamUp's robust set of features are designed to help yoga studio owners improve the daily running of their business and to help create a seamless customer experience for your members. With unlimited, free customer support if you need it, you are always guaranteed to have a team of people behind you who understand and support your business.
See how TeamUp has helped fitness businesses here, and find out how it can help your business grow and thrive when you book a call with one of our team and enjoy a free trial today.
Thanks for reading!
Frequently asked questions about yoga studio management software
What is yoga software?
Yoga software is an example of software as a service (SaaS). With powerful features, it's a multifuntional tool that helps yoga studio owners manage any number of administrative tasks. Scheduling, payment processing, and even automated marketing can all be achieved with yoga studio software.
Why do you need yoga software?
Yoga studio software makes a number of administrative processes much simpler. Collecting and storing members' details, managing class schedules, taking payments, and thorough reports are just some examples of how yoga software can make the day-to-day running of a yoga studio easier for studio owners and yoga instructors.
What features does yoga software provide?
The best yoga studio software providers will include robust features that help both yoga studio owners and yoga studio members. Class scheduling is more easily managed for yoga instructors and online booking is clear and simple for their clients. Online payments can be managed by both owner and client swiftly and securely. Yoga studio software also offers yoga instructors a platform to host online classes.
What are the benefits of having Yoga management Software?
Having yoga management software makes the more time-consuming and repetitive administrative tasks that yoga studio owners and yoga instructors have to do much easier. Tasks such as creating schedules, managing memberships, taking payments, and sending out notifications or reminder emails become much simpler through the right yoga studio software.
Open Comment Form