Gym owners need legal contracts to protect themselves and their customers. The gym contract outlines the terms of membership between the gym and the member. Membership can include things like length, payment terms, and services.
This article will discuss the ins and outs of gym membership contracts for fitness businesses.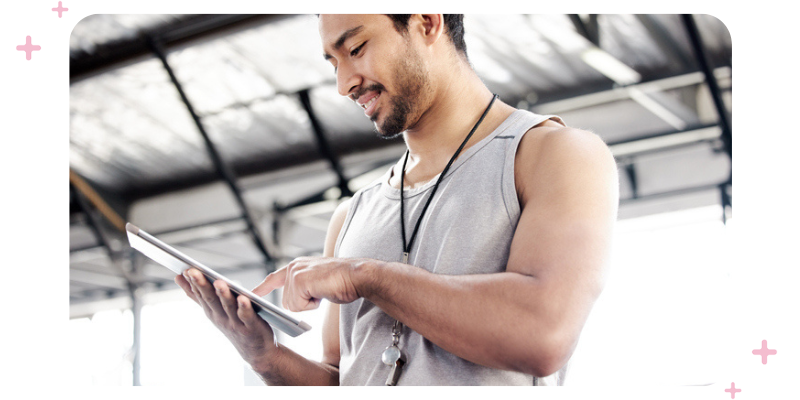 What are gym contracts?
A gym contract defines the terms of an agreement between the gym and its users. When customers sign up for gym memberships or classes, they need to sign contracts.
While these contracts may benefit both parties, they also help minimise risk for all parties.
What are the different types of gym contracts?
There many different types of gym contracts, but these are the most popular ones:
Traditional monthly contract
With a monthly contract, the member pays a monthly fee and has access to the gym during all open hours.
Year-long membership
Year-long gym memberships require one lump sum payment and allow access to the gym for the entire year.
Pay-as-you-go membership
In a pay-as-you-go membership, members pay for each gym visit.
Pre-paid contract
The member pays in advance for a certain number of visits with a pre-paid gym contract.
Further reading: Gym membership pricing
The importance of having a gym membership contract
The gym membership contract protects the gym and the member, ensuring both are on the same page regarding the gym's terms of use.
Members and the gym should agree to the rules and regulations outlined in the contract.
You should have a gym membership contract in place for several reasons:
Set clear expectations
The gym contract sets clear expectations for both the gym and its members. The contract should specify what the gym expects from its members regarding behavior and use of facilities. Also, what amenities and services can the gym offer its members?
Prevent disputes
Having a contract between the gym and the member can prevent disputes. A contract can provide a reference point to assist in resolving disagreements.
Protect the gym from liability
Membership agreements can protect gyms from liability. For example, if a gym member is injured while using their equipment, a contract can limit liability.
This is why a gym membership contract is so important. Contracts will ease gym owners' burdens and give gym-goers peace of mind.
How do you decide which type of gym contract is best for your gym?
Consider your client's perspective when deciding on the type of gym contract for your gym.
Do you think a pay-as-you-go membership would be suitable for your client? This will make sense to clients who only attend classes occasionally. Do your clients wish to visit frequently? Considering a long-term, unlimited membership might be the best option for both of you in this situation.
Further reading for gym owners:
How to open a gym?
How to price your gym?
Best gym features
Gym marketing strategy
Gym promotions
Marketing fitness studio on online directories
Personal Training Certification
Selling on-demand content
How to create a compelling and legally binding gym membership contract?
Gym owners need to have legally binding membership contracts. This agreement will protect you and your business in case of a dispute.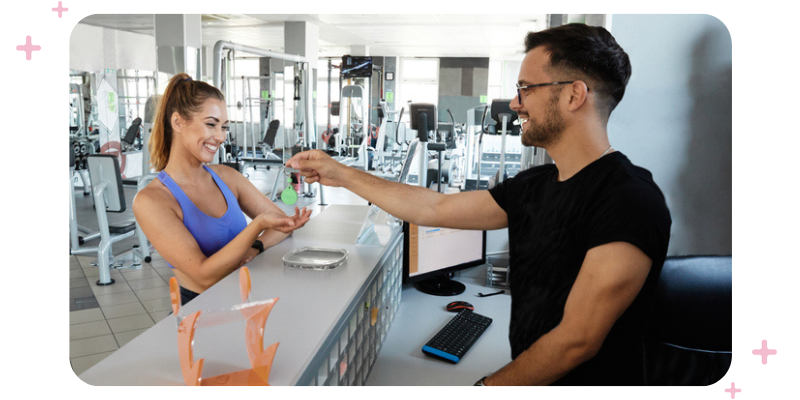 The following tips will help you create an effective gym membership contract:
Include all the important details
Make sure your gym membership contract contains all the essential details. This includes the contract's duration, services, and other relevant terms and conditions.
Explain the implications of breaching the contract
Explain the consequences of breaching the contract. This will help gym-goers understand the consequences of violating contract terms. Ensure the contract includes a clause allowing you to terminate it if the gym-goer violates any of its terms.
Revisions of contracts should be rare
Frequent revisions to their membership contract often put off gym-goers. Explain your reasons for changing the contract if you need to. You should also consult a lawyer if you wish to make any changes.
Get the contract reviewed by a lawyer
A lawyer should review the contract before you finalise it, and legal fees may apply. A lawyer can spot potential legal issues and ensure that the contract is legally binding.
Things to include in a gym contract
You need to know how membership contracts work and what you should include in them as a gym owner.
To help you get started, here are some details about gym membership contracts:
Length of the contract
In the gym contract, you should clearly state the length of it. By doing this, both parties will know the length of the agreement and can plan accordingly.
Scope of services
A contract should clearly outline the gym's services. By doing this, you can avoid misunderstandings and disagreements in the future.
Payment terms
A gym membership contract should specify the payment terms. In addition, this includes how often and how many payments are to be made.
Cancellation policy
Contracts should clearly state the gym's cancellation policy. If either party cancels the agreement, this will help prevent misunderstandings.
Personal details
Additionally, the contract should include the member's name, address, and contact information. This way, both parties will know who is involved in the agreement.
Refund policy
If the member cancels their membership, you should state the gym's refund policy in the contract. Members and the gym will be able to avoid misunderstandings and disagreements.
Signatures
Lastly, both parties should sign the gym membership contract. The gym and the member are legally bound upon signing this document.
Gym membership contract termination
The proper way to terminate a gym membership contract is important. Keep these things in mind when doing so.
Written notice of termination
The first step is to give the member written notice of termination. You should send this notice by certified mail and include the date and reason for termination. For your records, you should also keep a copy of this notice.
Return of gym membership card
After that, you need to collect the gym membership card from the member. Keep a record of when you collect the card on the termination date.
Final billing
The third step is to provide the member with their final bill. You should include all outstanding charges in this letter and send it via certified mail. Also, make sure you keep a copy of this bill.
Following the steps outlined above can help you terminate a contract quickly. Remember to keep good records, and make sure you do it fairly.
How to avoid disputes and maintain a positive relationship with members
A positive relationship with your group fitness classes is significant in the fitness industry. Avoiding disputes is the best way to achieve this. To avoid disputes, follow these tips:
Get everything in writing
Get a written gym membership contract that includes any promises or discounts you may offer. You will understand the contract's terms better if you do this.
Keep copies of signed contracts
Make sure you keep a copy of every gym membership contract you sign. In case of a dispute, you will have a record of agreements.
Know the terms of the contract
You and your staff must be familiar with the contract terms. You can then answer a member's question if they have one.
Respond promptly to complaints
If a member has a complaint, respond professionally and promptly. By doing this, you will demonstrate your commitment to resolving the issue. Additionally, it will prevent further disputes from arising.
Key takeaways
The benefits of gym membership contracts for gym owners include a steady source of income and improved cash flow. Nonetheless, it is vital that the contract terms are fair and clear to both parties and that the contract is properly enforced.
How can we help?
TeamUp is a Gym software that helps fitness and gym business owners manage their gym with less stress and make more money. Learn more about why you need a gym management system.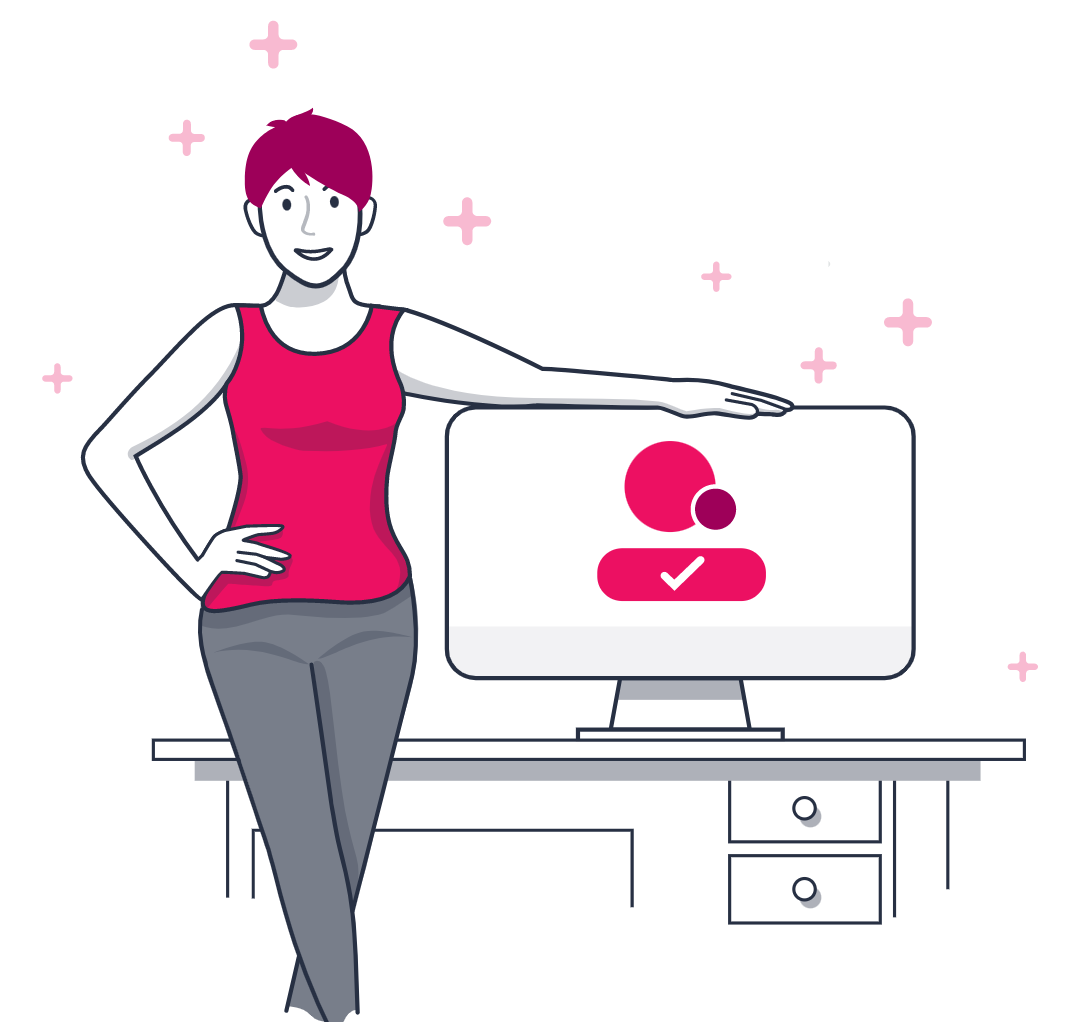 Frequently asked questions about gym contracts
Are gym contracts legally binding?
Yes, a gym membership contract is a legally binding contract between your fitness business and a member.
How do I write a gym contract?
To create a gym contract, you can follow these steps:
Step 1: Identify the parties involved
Step 2: Specify the gym offer
Step 3: Point out the form of compensation
Step 4: Specify the payment details
Step 5: Define the length of the membership
Step 6: Provide details on termination
Step 7: Have spaces for the signatures
What is a gym contract?
A gym contract is a written document between a gym and its members that defines the terms of the agreement.
What are the benefits of signing a gym contract?
Signing a gym contract protects you and your gym from liabilities and any legal actions.
How much does a gym contract usually cost?
An average gym membership costs $50.03 per month or $600.41 per year. The membership fee includes the joining fee, the annual renewal fee, taxes, and the monthly fee.
How long do gym contracts typically last?
The contract of some gyms is renewed every month. Most gyms also provide a six-month, a year, or more extended contract.
Open Comment Form