Braces - Tuli heel cups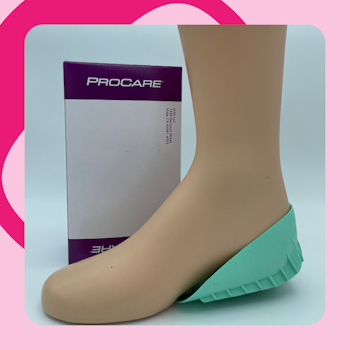 ALLEVIATE HEEL PAIN – Tuli's Heavy Duty Heel Cups provide heel pain relief caused by plantar fasciitis, Sever's disease, excessive pronation, Achilles tendonitis, etc. Ideal for those on their feet for most of the day or those looking for added comfort.
SHOCK ABSORPTION DESIGN - The multi-cell, multi-layer design absorbs shock and returns impact energy just like the system naturally found in your feet when you walk or run. Tuli's Heel Cups return that energy for maximum comfort and performance.