Grip + Glow - Pina Colada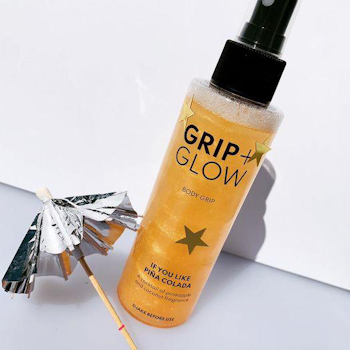 150ml
A cocktail of the classic pineapple and coconut! Its a summer holiday in a bottle!

Our GRIP + GLOW range is designed for Pole fitness enthusiasts that would like a little help with body grip to improve their training or performances.

Our special formula has moisture drawing properties to give you added grip!

But it doesn't end there! Our other ingredients are added for skin care and continue to draw the moisture into the skin then lock it in to give you moisturised and glowing skin!

GRIP + GLOW is great on all skin types and especially effective for dry skin.

Not recommended for hands.