Women's Back on Track Fitness T-shirt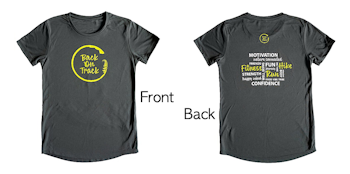 Ladies sports t-shirt, with our Back on Track print on the front and back as shown, in a choice of colourways.
Neoteric textured wicking fabric that draws moisture away from the body, keeping you comfortable when taking part in our classes. Twin needle stitching for added strength. Lightly-shaped women's fit.
Machine washable, 100% polyester.