10 Class Pass - Gift Voucher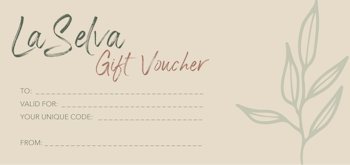 To get a gift voucher for a loved one, simply purchase the voucher here in our online store.
You will receive an email with the electronic voucher and a discount code within 24h from your purchase.

If you have any questions at all, feel free to get in touch - bookings@laselvahotyoga.com.