Camiseta - ESIMPRO (Unisex)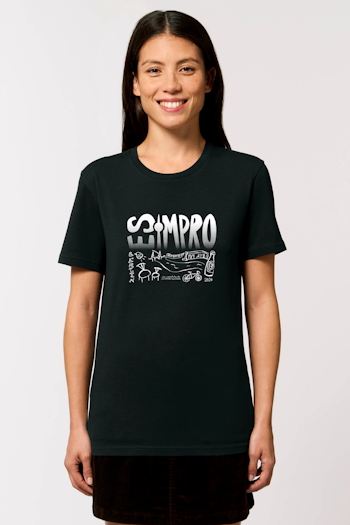 Llega la nueva y parcialmente improvisada (como tenía que ser) camiseta de ESIMPRO, diseñada especialmente por nuestra querida @louromera. Lleva esta visión única e improvisada de Berlín a todas partes. Porque Berlín nos engancha y la impro más.

¿NO HAY DE TU TALLA? ¡No hay problema! Envíanos un email a hola@berlinesimpro.com y pediremos una especialmente para ti!

¡¡¡¡¡AVISO!!!!!!
Son grandes. Recomendamos comprobar la tabla de tallas, compara las medidas con alguna camiseta que tengas por casa para que te quede genial a que pidas.

==

The new an partially improvised ESIMPRO t-shirt is here, specially designed by our beloved @louromera. Take this unique and improvised vision of Berlin everywhere.

Can't find your size? No problem! Send us an email to hola@berlinesimpro.com and we will request one especially for you!

¡¡¡¡¡¡¡WARNING!!!!!
Those sizes are big. Please, check the size chart and use one of your tshirt as model to make sure the size you ask fits you perfectly.