Zone 3 Vanquish Wetsuit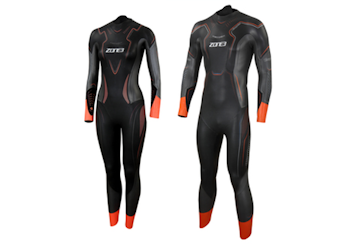 The Vanquish has built the reputation as the fastest and most comfortable wetsuit on the market and is loved around the world by thousands of amateur and professional triathletes.
Key Features:
- Ultra-thin laser bonded neck panel and innovative new 1.5mm moulded collar.
- Sensory Catch Panel.
- Silk-Fit inner lining used on the body and legs.
- Our trademark Pro Speed CuffsTMon the arms and the legs.
- YKK Zipper.
- Contemporary neon colours and detailing.

Key Benefits:
- Tight yet comfortable fit.
- Improved feeling and catch in the water.
- Reduced arm fatigue and efficiency in the water.
- Easy to put on and remove.
- Increased visibility in the water.