Running Gait & Running Technique Analysis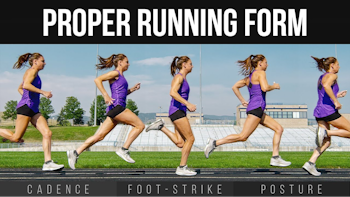 We're excited to offer a new partnership with Revolution Sports Injuries Clinic to provide a new Running Gait & Running Technique Analysis service to give you a deep dive analysis of your running!
NEW Introductory offer of £200 to include:
• 75 min Running Gait Analysis (treadmill)
• 75 min Run Technique Analysis & Coaching Session (track)

Running Gait Analysis
Adam will track your limb movement, using markers on key points, to highlight any injury risks and/or inefficient movement patterns. He will use video analysis to further analyse your running gait and form.


Run Technique Analysis & Training Coaching Session
Ali will film and analyse your current running form, giving you insight into new running techniques that will change the way you think about running and movement. The session includes but is not limited to:
- Proper running posture
- How to moderate your breathing to match your pace
- Making more of your arm swing cadence
- Foot contact time, biomechanical efficiency and optimising your run cadence
- Balance and symmetry of movement
- What makes an elite running style and how to replicate it
- Training methods and how to improve fitness
- Optimal pacing for various run distances

Once purchased, to book the Running Gait Analysis please contact Adam at Revolution Sports Injuries on 07827324789 or adam@revolutionsportsinjuries.co.uk and to book the Running Technique Analysis & Training Session please contact Ali at TSC on 07760449884 or ali@triswimcoaching.com.