Biomechanics Tri-Analysis (Swim, Bike, Run)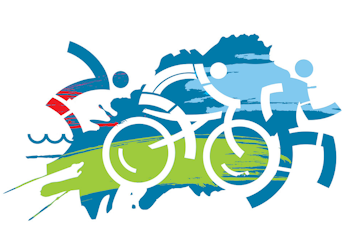 We're excited to offer a new partnership with Revolution Sports Injuries Clinic to provide aTriple Biomechanics Analysis in Swimming, Cycling & Running.
NEW introductory price offer of £240 for:
- 75min Swim video analysis
- 60min Bike analysis
- 60min Run gait analysis

Swim Analysis
Annie is one of the UK's top freestyle/front crawl technique perfectionists! She uses advanced Video Analysis and Stroke Correction for swimmers for all ability levels, whether you're just starting out or aiming for the podium. She'll point out the great areas of your stroke and what you need to work on in a step by step way, tailoring the session to your unique stroke faults. This quality session will truly revolutionise your swimming and the benefits are phenomenal. We'll identify the great elements of your stroke already there and the stroke faults which you need to work on, whether its holding your breath, arm crossovers, sinky legs, inefficient catch mechanics, overkicking or overgliding. We use a high quality HD underwater camera to film you from a range of different angles above and below the water, leaving no stone unturned! Video analysis is a superb way to identify key areas to improve your stroke efficiency and help you to see how you need to improve. You'll take home a recorded analysis and links to training sessions to continue improving in your own training.
Video analysis will take place at Park Club, Milton, OX14 4RP

Video Gait & Bike Analysis
• We use video footage of you running on our treadmill or riding our WattBike as well as on a traditional set up using a turbo trainer. We do this by taking measurements of your bike so we can replicate your current set up on the WattBike.
• The WattBike allows us to not only look at your ride position but also your riding efficiency. We can see how even your pedal stroke is as well as how well you push/pull on the pedals utilising WattBikes PES scoring system.
• We track your limb movement, using markers on key points, to highlight any injury risks and/or inefficient movement patterns.
Bike and Gait analysis will take place at Revolution Sports Injuries Clinic, Wantage, OX12 0FL

Once purchased, to book the Swimming Analysis please contact TSC on 07929018330 or info@triswimcoaching.com and to book the Bike and Run Analyses please contact Adam on 07827324789 or adam@revolutionsportsinjuries.co.uk.