To successfully and safely teach yoga, a new yoga teacher must go through the proper preliminary training steps to earn their certification. With thousands of yoga teacher training programs and courses across the globe offering aspiring yoga instructors the education and knowledge they need to become qualified teachers, it can be tricky to find the right program for you.
In this guide, you'll learn about some of the best yoga teacher training programs in the US to obtain your certification and further your education with advanced learning, find answers to the most commonly asked yoga instructor questions, and learn about the different levels of certification.
First things first, it's important to know what a yoga teacher training program is and how it can help you become a yoga instructor. Let's get started.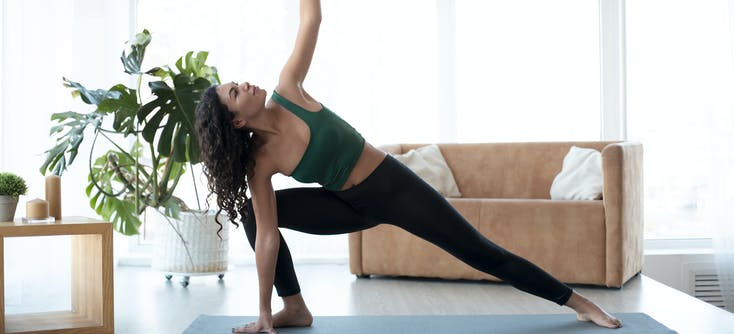 What is a yoga teacher training program?
As mentioned, there are thousands of teacher training programs worldwide, 7,000 of which are registered by the Yoga Alliance (more on that later). These programs are specially built to provide aspiring yoga teachers with the proper education, learning, skills and medical protocols to safely teach and instruct yoga. As a key step in becoming a yoga instructor, it is very important to choose the right program that will provide you with the instruction and guidance you need.
In yoga, there are two different types of levels offered by the programs which are the 200 and 500-hour certification programs (which can also be split by 200 and 300 hours). While each program will cover the fundamentals and necessary information, factors such as location, offering, pricing, style of yoga can greatly vary between each program, which can make it either easy or difficult to choose the right one.
Top yoga teacher training programs
To lend you a hand and fast-track you to becoming a yoga instructor and future yoga business owner, we have gathered all of the best resources and information you need to know to start your teacher training journey with the best programs.
(Side note: each program in this list is registered with the Yoga Alliance, which you'll learn the importance of in the next section.)
Keep reading and find the best yoga certifications for your yoga teacher training
Yoga International

About Yoga International: Yoga International has over 500 teachers that are experts in their area of yoga practice. They offer over 1,000 classes for all levels with times varying between 15 minutes and 120 minutes. With upwards of 300,000 members, Yoga International provides its community with a diverse range of multimedia content that is exclusively for its members. From yoga practise to meditation and mindful living, students, instructors, and aspiring teachers can use this content to increase their knowledge and teach yoga.
Available courses: Yoga International offers a range of courses that include Asana, Ayurveda, conferences, courses for teachers, personal transformation, and yoga therapy. They currently have three courses taking place now and during the fall of 2021, and welcome any queries from anyone interested in signing up for the following training sessions:
Pricing: Pricing is dependent on the length of each respective course. Some courses are only available to members.
Director of Marketing at Yoga International John Kulcon shared with us:
Yoga International (YI) is a comprehensive online yoga resource designed to meet you exactly where you are—no matter your age, background, or experience level. Our expansive library of pre-recorded and live classes, members-only courses, guided meditations, curated challenges, and well-researched articles address the breadth of what it means to practice yoga in our busy world.

Whether you're seeking a complete immersion into all things yoga that will take your practice to the next level, a starting point to explore the basics, or something in between, then YI is the place for you! With over 30 years of experience, our team of knowledgeable teachers and staff are committed to providing you with the highest quality of yoga instruction, tools, and resources to help you meet your goals and get the most value out of your personal yoga practice.
YogaWorks

About YogaWorks: Offering classes for all ages and fitness levels, YogaWorks offers courses that follow an authentic approach in keeping with ancient yoga traditions while incorporating more modern, popular styles. With highly trained teachers and instructors, YogaWorks strives to make yoga accessible to everyone. With a curriculum developed over 30 years and 15,000+ alumni, they are one of the highest-rated yoga programs in the world.
Available courses: YogaWorks offer a 200-hour teacher training course, an 300-hour advanced teacher training course, and a range of speciality training that range from 25-50 hours in length. Their courses are offered both in-person at specific locations as well as online.
Pricing: Pricing per course is dependent on the location and course, with special prices offered when paid a period of time before the course.
Yoga Renew

About Yoga Renew: Aspiring to inspire and educate yogis and to help promote yoga teaching globally, Yoga Renew's central aim is to make yoga training accessible and affordable. Recognised as an international leader in online yoga training with a wide variety of online classes and training, Yoga Renew has so far helped 75,000 yogis train and improve their practice.
Available courses: As well as three online teacher training courses with varying lengths, Yoga Renew also offers a Yin Yoga course, children's yoga teacher training, and a mindfulness certification program. Teachers can attend live Zoom lectures or work through the curriculum at their convenience.
Pricing: Pricing varies between courses but typically range between $437.00 for the 200-hour training, $537.00 for 300-hour training, and $900.00 for the full 500-hour training course. Additional speciality courses range from $199.00-$237.00.
Y7 Studio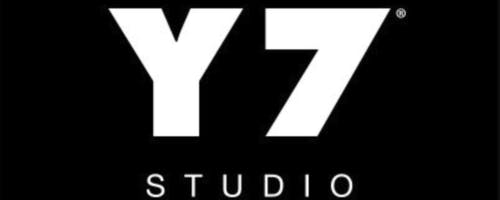 About Y7 Studio: With the goal of breaking down traditional barriers, Y7 Studio focuses on Vinyasa yoga and aims to make yoga an inclusive and accessible activity for all. With studios in Los Angeles, Chicago, and New York City that encourage a group and community environment for participants, Y7 Studio strives to bring yoga and meditation to their local communities to foster mindfulness and wellness in students' day to day lives.
Available courses: Y7 Studio has a 200-hour teacher training course that adheres to Yoga Alliance guidelines. A continuing education course is also available for any level that equates to 300-hours. A six-week mentorship program is also available that counts as 50 hours of the 300-hour course. Courses are held online via Zoom with supplemental reference materials, lectures, text, as well as mentorship and peer meetings.
Pricing: The 200-hour course is currently priced at $2,900.00 or 6 interest-free payments of $483.00 per month. Y7 offers full scholarship opportunities which you can see here.
Yoga East + West

About Yoga East + West: With locations in Bali, Thailand, Costa Rica, and Greece as well as offering online courses, Yoga East + West offer a truly global experience. As their name suggests, Yoga East + West blend eastern and western philosophies to create a dynamic teacher training course for students. All training is lead by at least one master teacher from India as well as a popular teacher from major western cities.
Available courses: In-person teacher training courses are available in Bali, Costa Rica, and Guatemala. Online teacher training and meditation teacher training are also available. An advanced course can be completed in-person, online, or you can do a combination of both.
Pricing: Pricing is dependent on how and where you take the course with early bird prices (3 months prior to the course start date) also available. In-house 200-hour courses range from $4,450.00 to $6,250.00, and in-house advanced 300-hour courses are priced from $5,450.00 to $6,950.00. The online 200-hour teacher training program costs between $1,750.00 and $1,950.00 while the hybrid (online & in-person classes) are set at $3,450.00.
Kripalu Center for Yoga & Health

About Kripalu Center for Yoga & Health: Kripalu is a non-profit organisation that has a wide array of teacher training courses available. Training yoga teachers for over 45 years Kripalu boasts a deep personal experience in teaching authentic yoga. With a number of highly qualified teachers who range in age from their 20s to 80s, Kripalu has a five-star Yoga Alliance Rating. Kripalu's campus is in Stockbridge, MA, and they offer both in-house and online courses for their students.
Available courses: Kripalu offers a 200-hour teacher training course that covers all the necessary skills to lead safe, empowering, and grounded Kripalu Yoga classes. Students can also take a 300-hour course, and there is a 500-hour course that takes total training and certification to 1,000 hours.
Pricing: Course costs range from $1,074.00 to $2,500.00 depending on the course.
American Viniyoga Institute

About American Viniyoga Institute: With training programs held at Ancient Yoga Center in Austin, Texas, the American Viniyoga Institute, founded by Gary Kraftsow in 1999, focuses on a comprehensive and authentic approach to teaching yoga. Viniyoga comes from a Sanskrit term that signifies differentiation, adaptation, and appropriate application, and the institute leads classes in āsana, prāṇāyāma, bandha, sound, chanting, meditation, personal ritual and study of texts.
Available courses: American Viniyoga Institute offers a Viniyoga foundations program for teaching with 200-hour, 300-hour, and 500-hour courses available, held in their centre in Austin, Texas.
Pricing: Tuition is set at $3,250.00 per session with an early bird discount (3 months prior to the course start date) of $250.00. Lodging fees vary based upon room selection and range from $1,090.00 to $1,730.00.
Embrace DC

About Embrace DC: Founded by Faith Hunter in 2010, Embrace DC offers online courses promoting the use of spirituality alongside yoga practice and meditation. Relating these practices to day to day life including business and relationships is at the core of Faith's ethos. Embrace DC offer on-demand content as well as live online classes.
Available courses: Embrace DC offer a wide range of online courses, including a 200-hour teaching program and a 300-hour teaching course that can assist the 200-hour course and give participants a 500-hour certification.
Pricing: The 200-hour course is set at $3,000.00 and the 300-hour course is priced at $4,000.00 with payment plans of three to eight months available.
Discover other yoga teaching training programs with Yoga Alliance accreditation
Other recommended programs:
Along with the programs listed above, these programs are also widely recommended as the best in the US.
The Yoga Alliance: becoming a registered yoga teacher (RYT)
Yoga Alliance is the largest nonprofit association representing the yoga community, with over 7,000 Registered Yoga Schools (RYS) and more than 100,000 Registered Yoga Teachers (RYT). The Yoga Alliance believes that yoga is for all and the more people who practice yoga, the better the world will be. With an emphasis on fostering and supporting high quality, safe, accessible, and equitable teaching of yoga, Yoga Alliance provides world-recognized credentials and unifies its members around a shared Ethical Commitment, consisting of a Code of Conduct, Scope of Practice, and collective awareness of and responsibility to equity in yoga.
When a yoga teaching training program or school meets the standards and requirements set by the Alliance they can apply to be recognised as a Yoga Alliance Registered Yoga School (RYS). Once a yoga teacher successfully completes their initial 200-hour or 500-hour yoga teacher training program from one of the programs or schools registered with the Yoga Alliance they can register themselves as a Registered Yoga Teacher (RYT) by the Yoga Alliance.
The difference between being a certified teacher and a registered yoga teacher
Similar to that of Pilates, the difference between earning a Pilates qualification to teach and being a registered teacher is a bit different. In yoga, when a yoga teacher completes their 200, 300, or 500-hour teacher training program and passes the final exam, they can then teach yoga. To become a registered yoga teacher (RYT) however, they will need to have obtained their teacher training certification from one of the Yoga Alliance's registered yoga schools (RYS). Not having a RYT does not prohibit teachers from instructing yoga, however, there are numerous benefits to taking your training course with an RYS and going on to obtain an RYT certification.
The benefits of becoming a RYT
As with any certified organisation or governing body, having the credential specified and set out as the standard provides you and your business with an extra level of credibility and legitimacy. The Yoga Alliance's utmost goal is to provide safe and accessible yoga for all. By setting the standard and regulations for what qualifies as safe, ethical, and educational, teachers and schools are able to unify and align themselves with the standards to strengthen the entire yoga industry.
This isn't to say that earning your teaching certificate from a school not registered by the Yoga Alliance will not provide you with the necessary education and knowledge to properly teach yoga safely. However, what it does means is that as an RYT you both recognise the value and adhere to the Yoga Alliance's mission, and therefore are have the ability to benefit from what their alliance and membership benefits are, including:
international recognition that you are highly qualified to teach safe, accessible, high-quality yoga classes and services.
access to the full directory of registered schools and teachers across the globe with whom you can network and collaborate with
access to free online workshops and courses that can help you grow your yoga business and progress as a teacher
invitation and access to global yoga events both in-person and online
discounts on useful products and tools such as yoga studio management software that can help you run a professional yoga business
and much more.
Danielle Hayes (RTY 500), VP of Member Relations for Yoga Alliance shared with us:
I believe one of the greatest values of being a member with Yoga Alliance is being a part of a greater community of yoga teachers that share a commitment to high quality, safe, accessible, and equitable yoga teaching around the world. As a collective, it is important to us to create inclusive spaces that allows everyone to practice, teach, and study yoga safely.

All Yoga Alliance members adhere to an Ethical Commitment – which includes a Code of Conduct, Scope of Practice, and responsibility to Equity in Yoga. To support yoga teachers and schools thrive in their yoga profession and personal practice, all benefits are designed to provide professional guidance, relevant tools, continued education, and professional networking to successfully share yoga within their communities.
Tips for choosing the right yoga teaching program and course
There is no one-size-fits-all program for each and every teacher, which is why so many exist. To give aspiring yoga teachers the best opportunity to successfully earn their certification and become a registered yoga teacher, here are a few tips that can help you find the right program and course for you:
Determine what type of yoga you would like to teach. From Vinyasa to Hatha to hot to Iyengar, deciding what type of yoga you would like to instruct and practice with your customers can help you narrow your decisions on which type of program to choose.
Understand the financial obligations and cost. Some programs require a one time only fee, and some offer memberships that require annual fees. Research which program and costs work for you before signing up for one. Remember, the most expensive programs aren't necessarily the best programs.
Check if your program offers both 200 and 500-hour training. If you'd like to earn your 500-hour certificate it doesn't necessarily need to be with the same school you earned your 200, but if this is your goal, check if the program you start with can provide a 500-hour certificate down the line.
Explore in-person vs online programs. Some programs require in-person attendance while others offer online participation. Many yoga teaching programs now include online courses and training. If you cannot commit to attending every session in person, make sure you select a program with flexibility and perhaps online availability.
Don't commit to a timeline you cannot follow. Some yoga programs require specific dates or weekends while others have a more relaxed timeline. Make sure you are signing up for a program that you can commit to in your schedule.
Verify whether the program or school is registered with the Yoga Alliance. If obtaining the coveted RYT is your goal, you'll want to be sure to enrol in a school or program that is approved by the Alliance.
Additional Yoga courses offered by TeamUp partners:
TeamUp partners with several fitness associations and bodies to provide discounts on their programs and courses:
FAQs
What is an RYT 200 and RYT 500?
RYT means registered yoga teacher. An RYT 200 means that a registered yoga teacher has completed a 200-hour teacher training program while RYT 500 means that a teacher has completed the initial 200-hour training and an additional 300 hours of training, or the full, advanced 500 hours in one program.
How long does it take to become a yoga teacher?
It can take from a few months to a year to complete a yoga training program. Each program offers different time periods, modules, and requirements, but you'll need to commit 200 hours for the initial program, an additional 300 for the 500-hour certification or 500 to attain full certification.
How much money do yoga teachers earn a year?
Talent.com states the average yoga teacher's salary in the US is $58,500.00 or $30.00 an hour. Salaries also depend on the region and teaching level. Teachers in New York might earn $97,500.00 but in Maryland, $68,250.00. The job website says entry-level teaching might earn $39,000.00 annually but experienced teachers could earn upwards of $92,625.00.
Additional resources
To learn more about how to use TeamUp to run your yoga studio and business, check out our guides here:
If you are a yoga teacher or yoga business owner interested in learning more about TeamUp, sign up for a free trial.
Thanks for reading!
Open Comment Form