Lead generation is one of the main objectives of digital marketing and ads. While they're quite effective, placement and ideas also play important roles. Lead generation can't be facilitated without inspiring ads and placement ideas.
In this article, we'll go through 3 types of ad placements, including text, image and video, and traditional yoga ad placements. We'll also discuss examples of ad ideas for yoga studios to inspire you to create your ads using our tried and tested strategies.
Yoga Studio Text Ad Ideas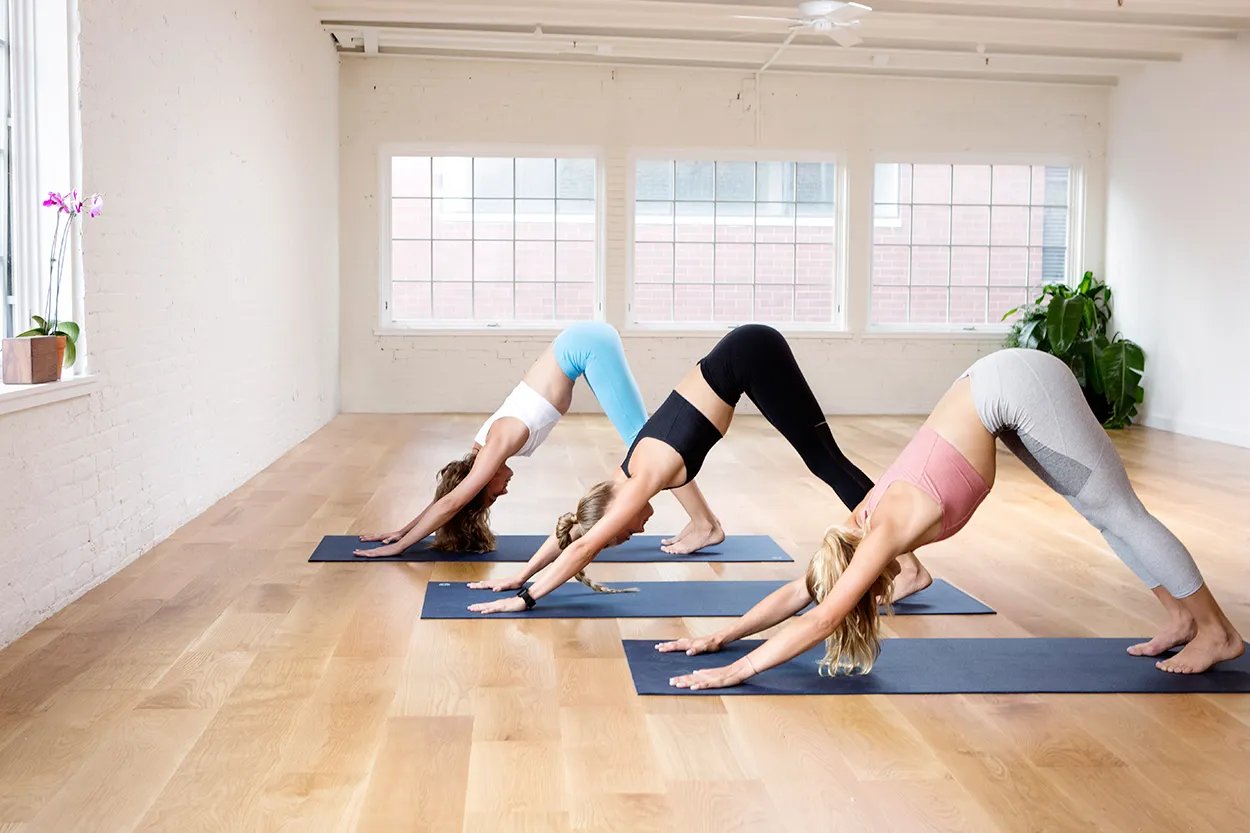 Text is still the most effective fitness ad medium for online marketing. Although video and image ads are becoming increasingly popular with each tech update, text ads beat them hands down when it comes to lead generation. Here are a few examples of highly effective text yoga ads.
1. Search engine ads
Search engines like Google are regarded as the holy grail of marketing due to their focus on user-typed queries. User intent, whether they're still exploring or are ready to purchase your membership, can be determined by their choice of keywords.
Depending on your budget, these ads appear as the first few results on the search engine pages (SERPs) for selected keywords. The placement and frequency of your search engine pay-per-click (PPC) ads appearing to the appropriate audience is subject to your copywriting and demographic choices.
Here is an example of an effective yoga search engine text ad focusing on lead generation for the keyword "yoga class for beginners":
Headlines: Yoga Classes for Beginners | Beginner yoga classes | Best beginner yoga classes
Description Line 1: Start your yoga journey with our beginner-friendly classes today
Description Line 2: Join our experienced yoga teacher in our welcoming and supportive classes
Description Line 3: Leave your contact details now for a free trial class, and discover the benefits of yoga
This is a basic example of a fitness ad for the sample keyword. Do your own keyword research and write effective ads for them. Remember to include display URLs and negative keywords for search engine ads.
Display URLs are placeholders for your original URL that the search engines will display to users. Negative keywords are such keywords that your ad will avoid.
2. Social media promoted ads
Social media platforms like Facebook, Twitter, LinkedIn, and Pinterest allow yoga studios to distribute text-based ads to interested users. While platforms like Instagram or TikTok do not support text ads, you still can use them to promote your services by repurposing them into images or videos.
Typically, social media posts are easier to set up and promote. However, unlike search engine ads, you need to upload the yoga ad post before you can choose to promote it. Using the ad tools available on most platforms, choose the post and determine your target audience and budget to start generating leads.
If you choose to promote a detailed Facebook ad with Meta Pixel, that's a different story. You would need to install the Pixel on your website for conversion tracking.
However, if you're targeting lead generation, here is an example of social media ad copy that can also be effective with an image:
Headline: Discover Our New Yoga Virtual Classes
Description Line 1: Introducing our latest innovation for stress relief
Description Line 2: Unlock a new you with natural yoga postures
Call to Action: Sign up now and get 10% off your first month!
Introduce social media lead-generation ads only after you've gained a significant number of followers through content relevancy and frequency. Otherwise, interested prospects won't find you trustworthy enough to leave their contact details with you.
3. Google Display Network
Google Display Network (GDN) involves millions of websites, apps, and other digital platforms to show your yoga ad copy. These third-party channels are appointed through the Google Partner Program and show relevant ads to users of these websites.
As an extension to SERP ads, GDN doesn't need much effort other than allowing your ads on the partner sites. As a yoga studio, you can reach 90% of internet users who may still not be actively seeking yoga teachers but are considering getting fitter worldwide with GDN.
Moreover, GDN offers a retargeting feature to marketers. By using cookies, they show your ads to users who have previously interacted with your website for better lead generation and conversion. Furthermore, you can also customize GDN to use different ad copy formats.
As GDN is an extension to Google Ads, here is an ad copy that can work for both:
Ad headline: Find out the Benefits of Hatha Yoga practice
Ad copy description: Join our new Hatha Yoga workshop. Experience the physical and mental benefits of this gentle, meditative yoga practice. Get 30% off your workshop registration!
Our experienced instructors are here to help you release tension and increase flexibility.
Call to action: Sign up and claim your free first yoga class and yoga mat now!
Ensure that your GDN ad copy is strong enough to lure even slightly interested prospects to your website.
4. Email marketing
Email marketing generates one of the highest return on investment among marketing strategies. As a yoga studio, you can turn interested prospects (maybe through gated content) into leads by leaving personalized emails. In the below example, we've considered:
The recipient is interested in Ashtanga Yoga
Prospect has left their email after reading through the benefits of Ashtanga Yoga
Prospect previously had a few yoga experiences
The email ad copy should go like this:
Dear [prospect],
Thank you for showing interest in our Ashtanga Yoga classes. We're as excited as you are to welcome you to our community of yoga enthusiasts. Based on your previous experience, we believe that Ashtanga Yoga is the perfect practice for you.
As you may already know, the Ashtanga Yoga class is quite challenging. It's mainly suited to the most hard-working yogis. While focusing on syncing breath and postures, we create a flowing sequence of movements to promote physical and emotional well-being.
At [Yoga Studio], we offer a variety of Ashtanga Yoga classes for students of all levels. From beginners to advanced levels, our experienced instructors will guide you through each posture. We strive to help you find the right alignment and modifications for your body.
To make it easier for you to try Ashtanga Yoga, we're offering you a special promotion of a free yoga mat worth $100. You're invited to come and unlock the potential of Ashtanga Yoga.
We look forward to seeing you soon!
Warm regards,
[Your Name]
[Yoga Studio]
While this is a great example of personalized email, make your own decision on the call to action and the approach to make it more effective as per your yoga class.
5. Mobile apps
In addition to introducing your ad to mobile networks that show your content in games and other apps that allow ads, you can develop your own app for lead generation. While that may take additional effort on your part, every app installation is a potential lead for you. You can send notifications to app users' mobiles at any time. A few mobile app ideas for a yoga class may include:
Personalized yoga routines. Offer a few free classes and allow users to subscribe to your online sessions through the app.
Progress tracking. Motivate your users with the number of days they've been practicing a certain yoga pose. Include a social sharing option with the app.
Class booking and scheduling. Make it easier for your clients to book classes through your app and prospects to book trial classes in advance.
A few yoga mobile notification ad ideas include:
"Namaste! Join us for a relaxing Yin Yoga class today at 5 p.m."
"Get your sweat on with our Hot Yoga class starting in 15 minutes!"
"Boost your energy with our morning Vinyasa Flow class at 8 a.m."
"Don't forget to book your spot in our upcoming Restorative Yoga workshop!"
"New to yoga? Try our Beginner's Yoga class every Wednesday at 6 p.m."
"Enjoy a peaceful Savasana with our Candlelit Yoga class tonight at 7 p.m."
"Take a break from your busy day and join us for a Lunchtime Yoga class at 12 p.m."
"Become a member today and enjoy unlimited access to all of our online yoga classes."

6. Online job directories
Online job directories like Yelp, Fiverr, and Yellow Pages can be effective marketing tools for yoga teachers. You can promote your availability on these platforms to get noticed by a much bigger audience. The platforms themselves offer promoted job availability posts to interested clients at a nominal fee.
7. Guest blogging
Not directly a lead generation strategy, but guest blogging can bring you strong leads from other corners of the internet. Guest blogging is essentially publishing a blog post on another tangentially relevant website with your link to bring traffic from that source. A few guest blogging content ideas that for your yoga class are:
"The benefits of practicing yoga for mental health"
"10 yoga poses to help reduce stress and anxiety"
"How yoga can improve your sleep quality"
"5 myths about yoga debunked"
"Yoga and mindfulness: a powerful combination for stress relief"
"The benefits of practicing yoga outdoors"
"Top 7 unusual uses of your yoga mat"
Remember to include relevant anchor links with the content. Ensure that the page you're linking to doesn't deviate too much from the original post.
Yoga Studio Image and Video Ad Ideas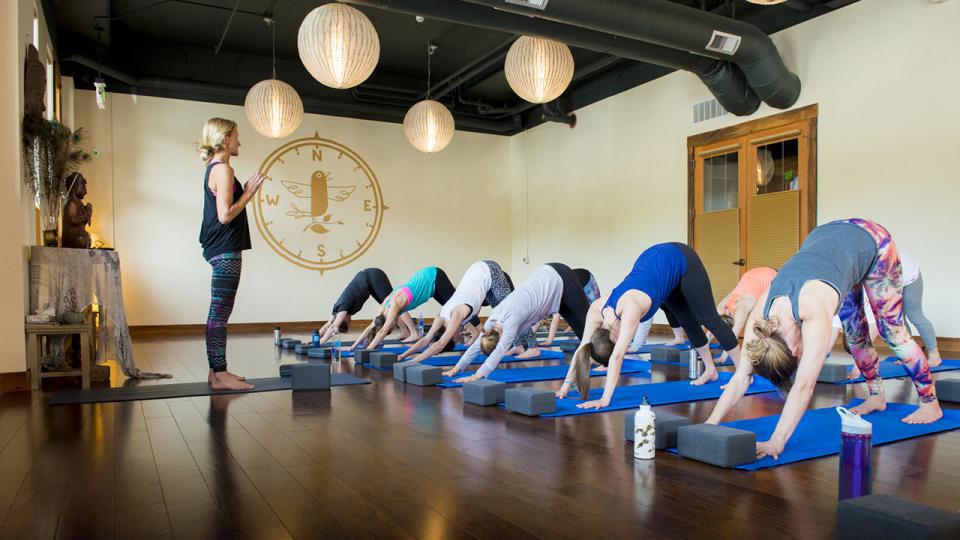 Image and video platforms have become quite popular in recent years. While they still aren't as effective for lead generation as text ads, they're catching up pretty fast. Here are a few image and video ad ideas for your yoga business.
8. Video ad ideas
"30-day yoga challenge": Encourage your viewers with their own 30-day progress with a new asana. Explain your studio process and make it easy for them to contact you.
"Meet our experienced yoga instructors": Interview your instructors and show their process to clients. Make sure to get consent before promoting the content on social media.
"Unwind with our restorative online yoga classes": Show restorative yoga sessions with clients resting afterwards.
"Try our hot yoga classes for an intense workout": Showcase your hot yoga sessions with clients sweating in the hot yoga room. You may also make relatable meme videos with the concept.
"Experience the benefits of prenatal yoga": Introduce your parent viewers to the world of relaxation and calmness with parental yoga.

9. Image ad ideas
"New student special": Generate an image ad with yoga students to offer an introductory discount to new joiners. Remember to introduce an end date to create urgency.
"Yoga retreat giveaway": Create an image ad with outdoor locations and a free 2-day retreat giveaway offer to lucky winners among those who share and comment on your post.
"Instructor spotlight": Highlight one of your instructors with their expertise for followers to attend their trial class online.
"Studio transformation": Post "before and after" images of your yoga studio after a major workover.
"Partner yoga": Include playful images of partners practicing on a yoga mat together for better health and emotional stability.
Exclusive video-sharing platforms like TikTok, YouTube, and Vimeo may also be used to promote your video content to the masses.
Yoga Studio Traditional Ad Ideas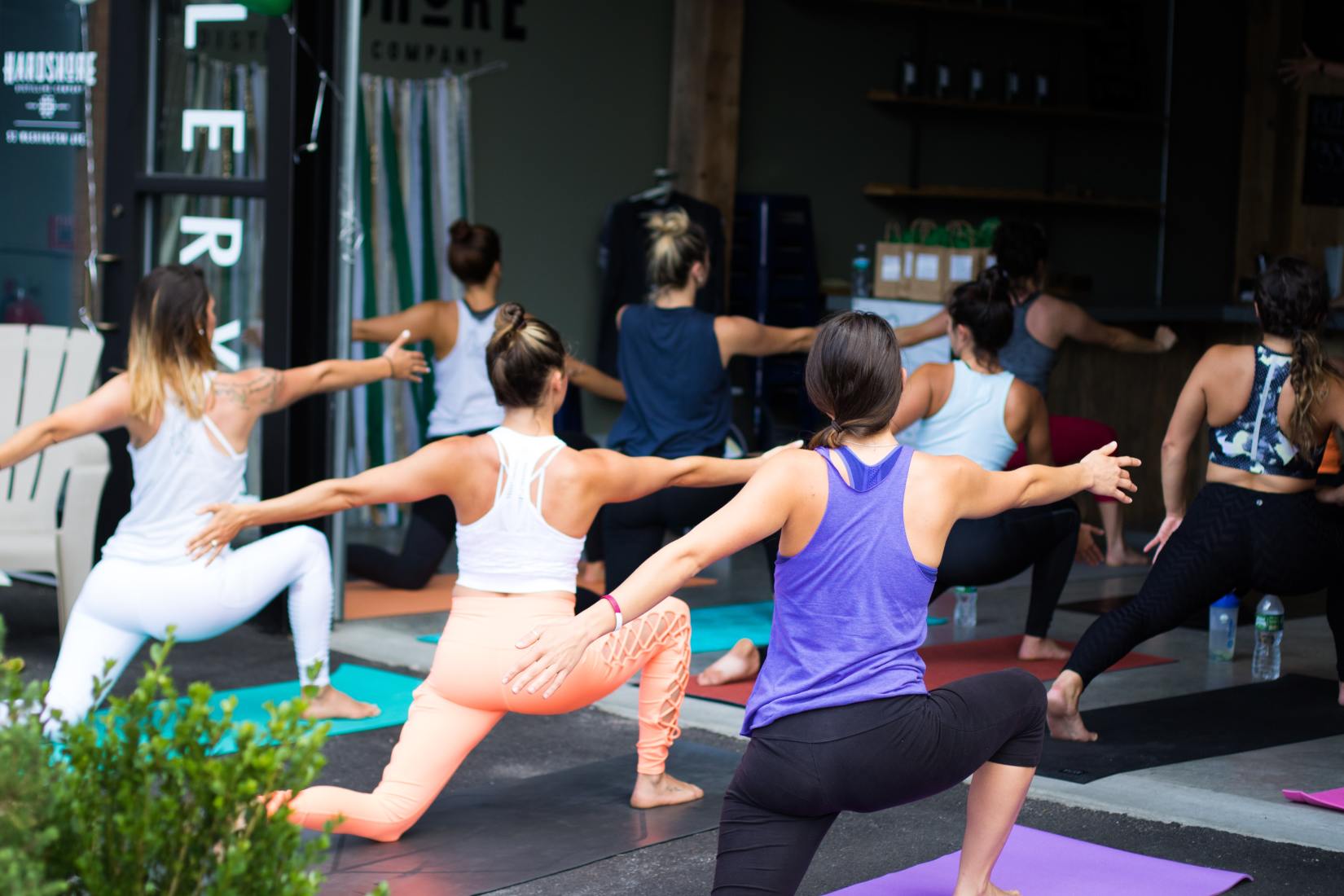 As a local business, you can try traditional ad copy ideas for your lead generation efforts.
10. Print ads
Your local magazine, newspapers, and journals are the best places for print ads. Include images, texts, taglines, and detailed instructions on how to contact your business for them to be most effective. Depending on the circulation, it can bring you new local leads that are interested in practicing yoga.
11. Billboards
Put up billboards through advertising agencies on the side of the roads and at major junctions to attract a larger number of prospects to your business. The effectiveness of billboards depends on the location, message, and ease of communication. A few great examples of billboards include:
The Bottom Line
We've included 11 ad ideas that work for yoga studios. Try to implement them all one by one to see which of them fit your needs and target audience.
Hopefully you'll be able to take inspiration from the examples mentioned and make great ads for your business to the extent of generating massive leads.
Open Comment Form