Fitness business management
Mastering Outdoor Programming
1 Hour
Hosts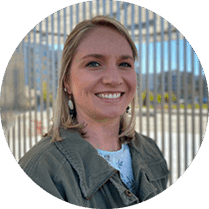 Access the webinar recording
Are you considering running outdoor classes this summer?
Outdoor fitness participation increased dramatically during the pandemic and is still gaining popularity. Have you noticed all the new outdoor-specific equipment and education companies?
Providing outdoor experiences can provide a unique environment for your clients and generate the interest of new clients passing by.
Leading fitness outdoors may seem more accessible, open, and rules-barred, but it can quickly get complicated... we understand, and we're here to help!
In this installment of our Mastering series, Staci Alden, founder of Alden Fitness Solutions, breaks down how to plan your outdoor programming and shares everything she's learned planning and executing outdoor classes in parks, rooftops, and playing fields each year since 2017!