Videos attract and stimulate many more interested users than written content. While there is room for both, video content has secured a distinct place in the fitness industry due to the descriptive complexity of the exercises and yoga postures.
But how important is yoga video content?
In 2021, Cisco reported that an estimated 82% of global traffic to websites would come in 2022. Whether that was the reality or not remains to be seen, but it certainly solidifies the place for video content in 2023.
In this article, we'll focus on the reasons why video is an important medium for yoga businesses. We'll also give you a detailed introduction to the enticing video marketing efforts that can inspire you and take your business to a new high.
Why use vide

o content to promote your yoga studio?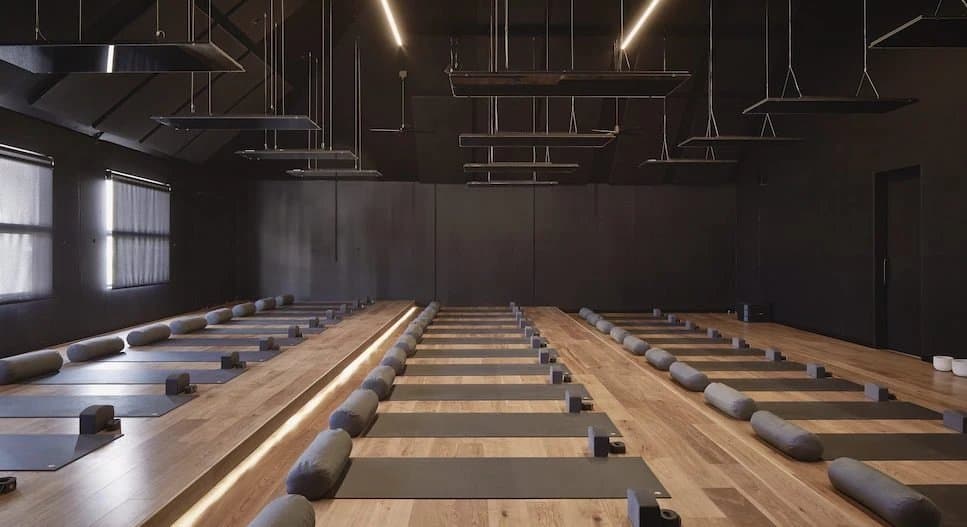 In addition to video content being increasingly popular among both the young and older generations, it's much more engaging and interactive. Despite the initial production challenges, video content has the potential to generate massive revenue for your yoga studio. Here are a few reasons why you should use video content when promoting your yoga studio.
1. Better lead generation
Video content is more popular than ever in 2023. With more clients engaging with video content through Instagram, YouTube, TikTok, and even yoga business websites, ultimately video content has a higher chance at better lead generation than other B2C content for your yoga studio.
Better lead generation through video content is also facilitated through the ability to repurpose it for a particular platform. With blog posts, you can't repurpose a pillar post for social media without sacrificing key details.
With video, however, you can repurpose it for different social media platforms or even for podcasts. For example, you can adapt a long video to Instagram and TikTok by dividing it into a few parts or by adding appropriate music or text. This way, you can reach more interested, new customers without spending more resources on personalization.
2. Increased engagement
With 91% of consumers wanting to see more video content from brands, you can't complain about not generating enough leads for your yoga studio without trying your hand at successful yoga marketing videos.
On average, people watch 17 hours of online videos each week. The numbers directly correlate with the fact that video content now has much higher engagement than before. With the inclusion of explainer videos, reviews, and influencer marketing, video content has become a huge part of the customer journey.
As a yoga studio owner, leverage consumers' increased engagement with video content to create your own presence on video platforms.
3. Better understanding of content
Yoga classes like Ganda Bherundasana or Baksana are relatively tough to perform and illustrate through written content. While you can use a series of images or gifs to illustrate, videos are undisputedly better at demonstrating different moves or poses.
You can describe whole yoga exercises in a 15-second video with captions to deliver any tips you like. You can also use voice-overs to add more detail about the pose. Explainer videos, live streamings, and how-to videos are particularly effective to describe yoga-related content in detail.
4. Build trust
Anyone can write anything on the internet. Client testimonials and reviews are great trust sources, but videos evidently produce better results. Personal and authentic video content describing your brand, vision, and live classes will generate trust among users to a great extent.
Moreover, the experience and expertise of your yoga teacher and the efficiency of your yoga classes can be demonstrated through short and long-format video content. What's more, as you can add a more personal touch through videos, the trustability factor improves further.
5. Increased shareability
How do you intend to share this blog post? The best method is to use the stand-alone buttons available on the page to log into your social media accounts and paste the link either to your profile or through DMs. Videos uploaded to social media such as your YouTube channel can be shared directly with your network without the extra steps.
6. SEO improvements
Google search results now include YouTube and other social media videos with written content. While videos are prioritized in only a few cases, they can drive your SEO game higher. Consider including metadata, captions, and optimal headlines to attract as many eyes and organic traffic as possible through video content.
Video content ideas for yoga studios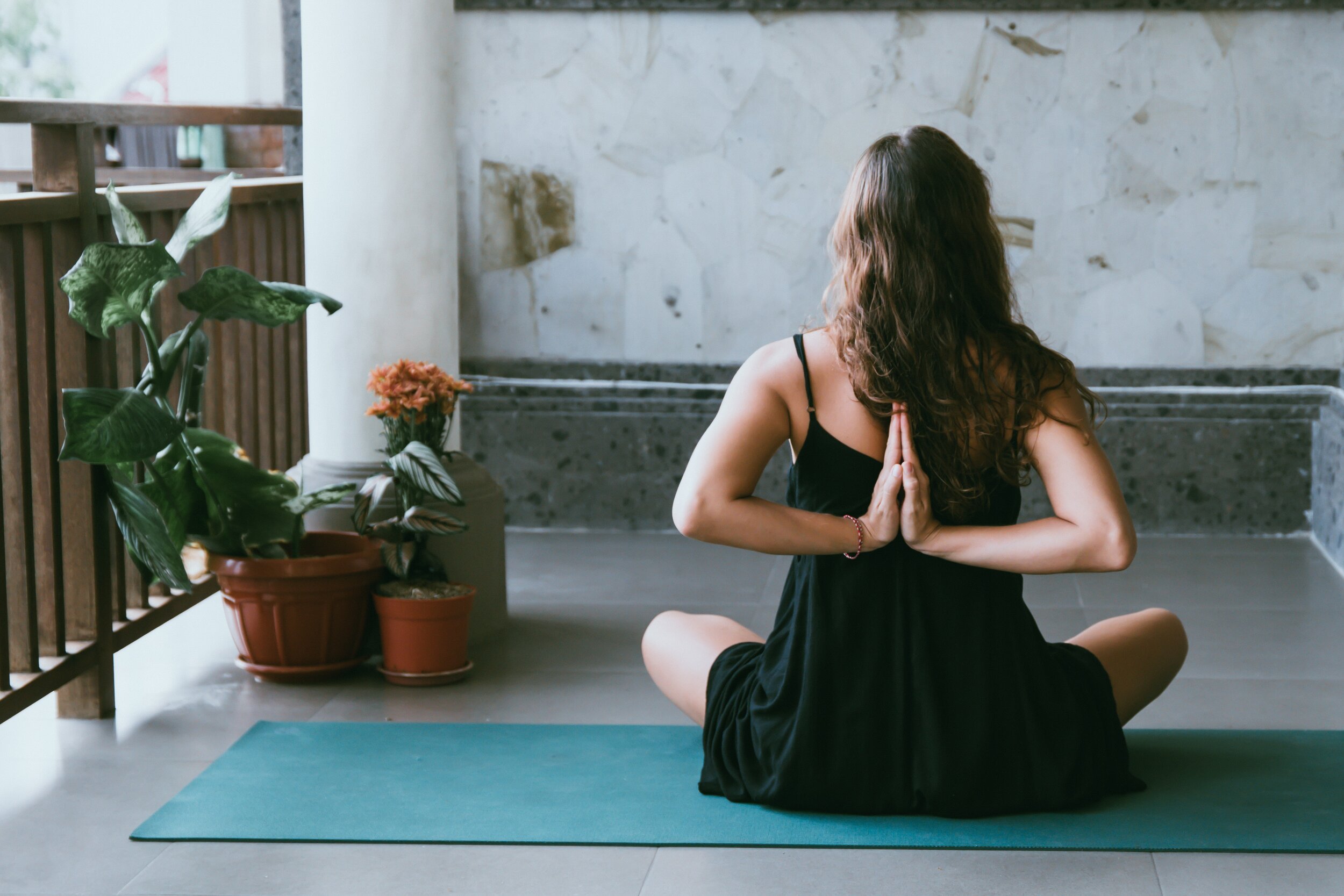 Not all video content works for yoga studios. Here is a list of video content ideas that may work for you.
1. Short-format yoga demonstration videos
A short-format video is less than one minute in length and doesn't contain any in-depth details on the topic. They're bite-sized and can be consumed anywhere, anytime.
They also are preferred by the modern generations. TikTok, Instagram reels, and YouTube shorts are prime examples of such formats.
The goal behind creating short-format videos is to stay trendy and hook the viewer. Stay aware of the latest social media trends when creating your videos and try to hook your viewers with sounds or eye-catching elements.
For yoga studios, short videos can be used to demonstrate complex yoga poses for beginners. You can also explain the safety procedures in the videos for that particular pose.
Moreover, repurposing long-form videos is a great way to attract attention. However, content relevancy should always be maintained for any kind of video content.
2. Long explainer yoga video ideas
Long explainer videos are referred to as longer than average length videos, usually lasting 10 minutes or more. In contrast to short-format videos, the topic of the yoga explainer videos is quite critical to marketing the content. YouTube is one of the most reasonable platforms for uploading the full video.
Yoga explainer videos on a single topic can get boring if you don't plan your approach and content carefully. Choose topics that are complex and have detailed information to share with your audience.
Overall, choose a topic that doesn't require too much effort to make it an explainer video. Consider focusing on the information and not the length. As per our experience, it's better to collate a few topics to turn them into explainer videos to keep your audience engaged.
A few examples of long yoga explainer videos include:
Yoga introduction: Provide a basic introduction to yoga, its history, and general philosophy.
Yoga styles: Explain different styles of yoga, such as Hatha, Vinyasa, Ashtanga, or Kundalini. Explain the basics and differences between them with proper posing.
Yoga for beginners: Create a series of videos that provide beginner-friendly yoga poses and sequences, as well as tips for starting a yoga practice.
Yoga for stress relief: Produce videos focusing on how yoga can be used to reduce stress and anxiety. Provide examples and demos of poses and sequences.
Yoga for athletes: Highlight how yoga can be used to enhance athletic performance and prevent injuries. Demonstrate yoga poses and routines that are beneficial for athletes.
Remember to add subtitles and effective headlines.
3. Client testimonials
There are two approaches to generating client testimonial videos.
One: ask your clients for self-recorded videos. This type of testimonial generally involves less production value and quality but creates more authentic and trustable content.
Two: record an interview with your clients and post it on your video marketing platforms. These types of testimonials sound more biased and less authentic. However, with the right approach, they can be as effective as the self-recorded ones.
Make sure to choose the right yoga clients to record testimonials. Choose someone who's had a positive experience with your yoga studio and is willing to share their story. You can also choose moderately satisfied clients with a few complaints to increase the trustability of the positive testimonials of your yoga studio.
It's better to provide self-recorded and planned testimonial clients with a set of questionnaires they can answer. Allow them to include their own words to make the testimonial videos more genuine and personalized.
4. Behind-the-scenes and bloopers
Behind-the-scene (BTS) and blooper (failed attempt) videos generate a specific kind of interest among the yoga audience. On one hand, they show that even yoga teachers and experienced yogis make mistakes. On the other hand, it helps relax beginners who have been avoiding your yoga studio for fear of failing.
For BTS shoots, plan the shots as needed. Put the same effort into the BTS video as your final product. Provide the key stages behind the postures, setup, and even the shooting itself. Include bloopers in the BTS videos to make them more genuine and quirky.
Interview the participants (both yogis and yoga instructors) so they can tell their stories and how they've thoroughly enjoyed shooting the videos with your yoga studio. Include background music, graphics, and text overlays to make the videos more interactive.
5. Live streaming sessions
If you have a significant follower base, live streaming can be a great source of lead generation for yoga studios. For that same reason, live streaming is also more challenging to pull off. Here are a few tips to successfully live stream your yoga sessions.
Choose the right platforms for successful yoga marketing videos
Although Instagram and Facebook notify users about your live streams, you need to build a significant number of followers. Choose platforms where you have the most followers to live stream your yoga sessions.
Choosing the right platform is also essential to lure the target audience to your yoga studio. For example, live streaming on LinkedIn won't get you leads that Instagram can.
Promote the session
Promote your yoga sessions in advance. Leverage your social media accounts, influencer marketing, or even paid ads to announce your live seasons at least 3-4 days before the session. Remember to notify your followers a few hours before the event.
Plan video content
Plan your content before going live. That includes making notes of a few talking points, checking your equipment, and setting the camera angles. This helps ensure nothing goes wrong while interacting with your live audience.
6. Workshop cut-scene videos
As a yoga studio owner, you may already have workshops routines in place. Use previous workshop videos to encourage new students to join the next one. Break the hour long videos to include quotes, special highlights, and demonstrations to generate a plethora of short-form content and promote them.
As workshops are a great source of lead generation, this type of video content can create significant engagement for your yoga business.
The bottom line
Video content is used by most marketers to generate leads and to achieve other marketing goals. The reasons to market your lead generation tactics through video content include increased engagement, better understanding of content, increased shareability, and trust building.
A few video formats that can work for your yoga studio are short-format yoga videos, explanatory videos, client testimonials, BTS, and live streaming. Implement these tips in your marketing structure to generate the best results.
Open Comment Form