Zapier is the perfect solution to streamline workflows and repetitive tasks. With 3,600 apps, Zapier connects different apps together to complete tasks such as sending out emails and updating client information automatically so you don't have to think about it once you've set it up. Surprisingly, only about 10% of TeamUp users have connected their accounts to Zapier.
When you first start looking through the apps and automations it's exciting to start using them all. But before you start exploring each and every one of them, there are several you'll want to get started with and set up first to really get things moving. This guide explains the top automations in Zapier that fitness business owners love and will teach you how to use them too.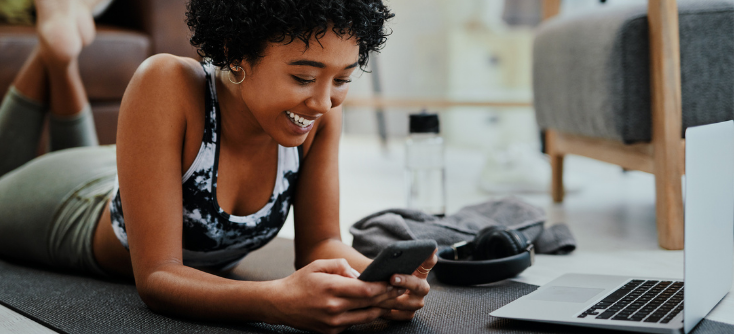 How Zapier works and why fitness business owners should be using it
Before we dig into the do, let's have a quick look at the what, the how, and the why of Zapier.
What is Zapier?
Good question! Zapier is an integration that connects websites and apps with your TeamUp account. Essentially, Zapier gets apps talking to each other and working together. When one app receives a command, Zapier tells a second app that it now has to get to work as well so you don't have to.
Zapier is the middle man between your TeamUp account and the apps you use for your marketing. When you set up Zaps (trigger tasks) in Zapier when customers do something such as sign up or purchase a new membership a certain action will happen based on what you have set up.
For example, if you get a new lead through Facebook, you can set up a Zap to send a follow-up email to try and get that lead to sign up for a class or membership without you needing to do anything yourself.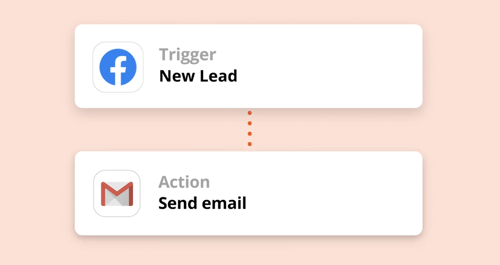 How does Zapier work?
Let's take a new sign-up as an example. When your business grows with more clients it's hard to personalise each welcome message and send them new client steps. TeamUp handles all the communication but sometimes you want a different system to also do something at this moment—so that's what Zapier is for.
When a client signs up to your fitness business, Zapier will receive a trigger, a "to do". It then passes on information to your emailing app, MailChimp for example, which then automatically sends out your pre-written, ready-to-go welcome email.
So the trigger is a new client signing up, and the action is the welcome email. And that whole process is called a Zap ⚡.
Why do you need Zapier?
One of the biggest benefits of Zapier is that once an automation is set up, you don't have to do anything else. It will operate on its own. It's there, ready and waiting to be sent as soon as an action is performed. You can check in and make sure it's functioning correctly if you have any doubts, but once that process is in place then you don't have to do anymore, and that's a major perk!
No one starts a fitness business to sit behind a desk all day, and that's why Zapier is important for owners. Use Zapier to give you more of your time back and make sure nothing you want to be communicated to your client slips through the cracks.
Five ideas for using Zapier to improve your customer experience
Zapier integrates with 3,600 apps including TeamUp so that you can use it right from your system. So no skipping from one page to another to set up those all-important zaps. Here are some ways that fitness business owners love using Zapier.
1. Automate your marketing emails and newsletters
Marketing your fitness business is a continual process. Regular newsletters and updates to your clients and even your leads are an essential part of keeping customer engagement going. But you want a way to send out the right marketing materials to the right customer groups without sifting through contact lists and membership records.
For example, you may have regular newsletters for just your members and a different one with relevant offers for non-members. You may also have a specific email with a trial offer for your leads, encouraging them to sign up.
Connecting your TeamUp account with an app such as Drip is a great solution for dividing up those marketing emails and sending them out to the right customer group. When someone purchases a membership or a non-member books a class through your TeamUp account, Zapier jumps into action and lets Drip know to send the relevant marketing materials to the customer.
2. Send a welcome gift to your new clients
Your welcome email is an important part of your customer's journey. You can welcome them to your community, share information about class times, where to sign up for a session, and you can also include need-to-know information such as your business policies. But you can take it a step further.
When you get a new client, set up a Zap and send your clients a branded t-shirt or a useful accessory such as a water bottle or reusable gym bag with your logo on it. It's a nice touch for your client. It tells them that they're a meaningful part of your business.
It's also free marketing for you. They'll more than likely have it with them on their way to a class so more people in the area will see your business's name.
3. Keep your clients' information up to date
When your clients need to update their details, you don't want to then go into your system and manually change all the details in mailing lists, forms, or class lists. If a customer moves house, or changes their phone number or their email address, you can create a Zap to change the details in your emailing app.
This Zap will keep your automated marketing emails going to the right person alongside the automated notification and milestone emails you've created with TeamUp. If you're sending out any items you sell in your store or wish to give out to clients, they will automatically be sent to the right address. Zapping with Zapier is almost as though you have an automated secretary.
4. Engage with your clients and congratulate them on a job well done
A great way to engage with your clients is to update them on their progress. After a class is complete, have an automation set so they receive a breakdown of the class. Tell them what their stats were for the session or simply thank them for coming and remind them to book for the next class.
Expand on that and create a Zap to congratulate your members for any milestones they reach. Apps such as ActiveCampaign are perfect for a drip campaign like this. Anything from completing a course, to celebrating a one-year anniversary of attending classes.
5. Streamline your social media
Social media is undeniably important for marketing your business as well as engaging with your clients. But how much time do you really want to spend posting updates on all your channels, especially if you want to share the same content across multiple platforms? Well, would you believe it, Zapier has the power to sort that out for you as well!
Set up a Zap so that when you post on one social media platform, you can post on all your social media accounts. Whether you're sharing information on offers, a post about a successful class, or you want to share a link to creative content on your website, you can schedule, and then automatically post that information on all of your accounts.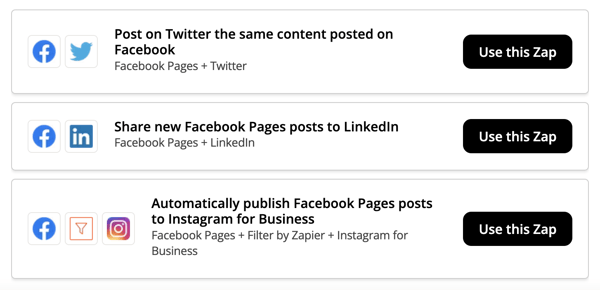 To sum up
Zapier's automations add to the features you'll already find in TeamUp. The apps that you can access with your account help to automate repetitive workflows and take you away from the endless cycle of going through spreadsheets, calendars, and manually sending marketing emails.
When you get Zapier set up, you don't need to worry about the sheer number of admin tasks that it takes over for you. You can get on with the jobs that made you want to run your own fitness business in the first place and spend time interacting with your clients, not tied to your desk.
If you'd like more ideas about what to automate with your Zapier account, you can take their quiz and you'll receive an email with suggestions and links to help you set them up.
For more tips and advice on using Zapier with your TeamUp account, check out these articles:
An overview of the Zapier integration with TeamUp
Integrating TeamUp with ActiveCampaign
Thanks for reading!
Open Comment Form