We recently announced our strategic partnership with The Women in Fitness Association (WIFA) to empower women in fitness and create more leadership opportunities for female fitness business owners.
Read more about what our partnership entails in the press release.
At TeamUp, we're committed to supporting WIFA's initiatives of championing women across the fitness industry. Partnering with WIFA allows us to provide our community of female fitness business owners and instructors with more access to resources that will help them thrive in their personal and professional development, as well as provide WIFA members with easier access to the tools and support they need to easily manage and grow their businesses.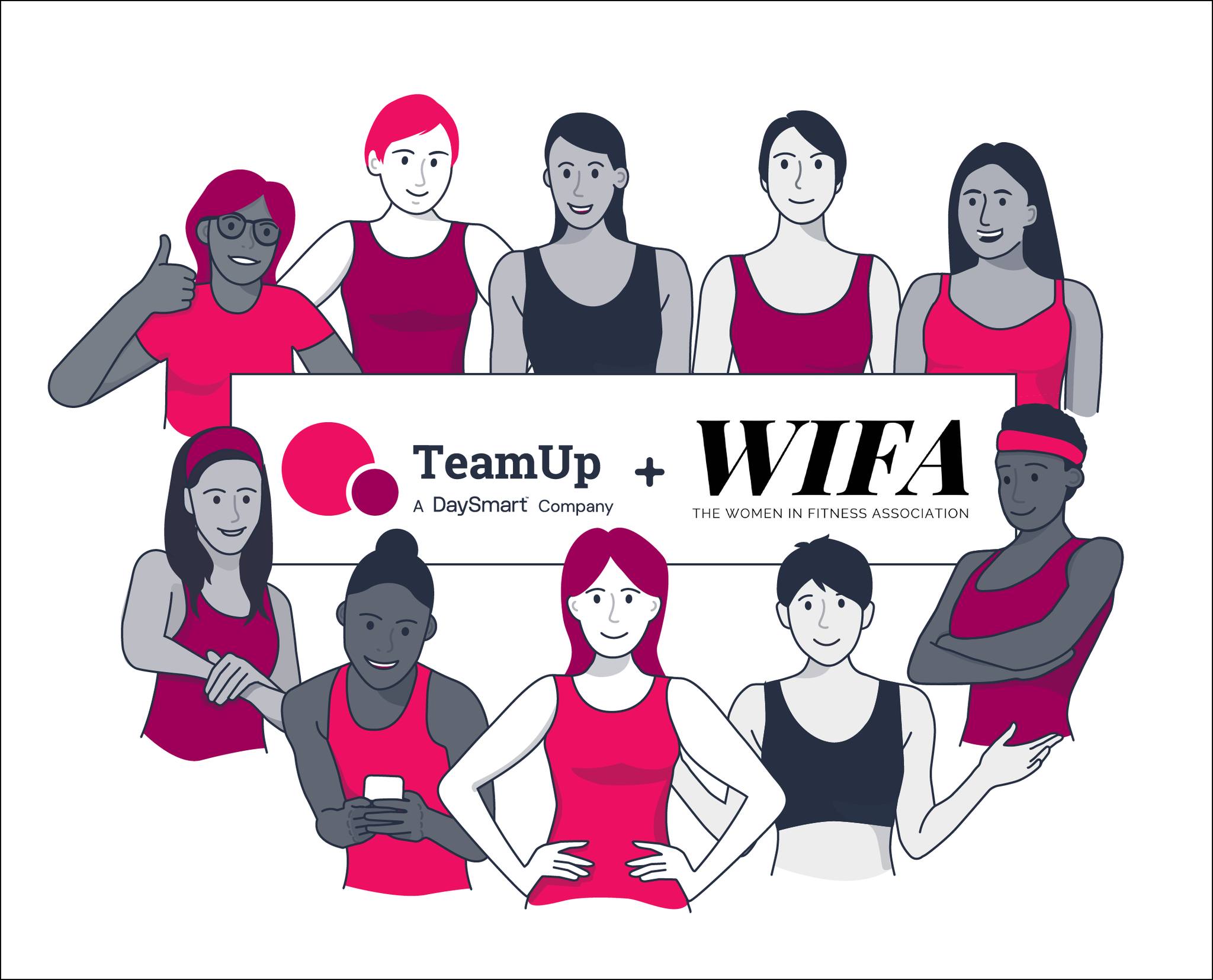 In today's post, we're going to share more information about WIFA, what they do, the benefits they offer, and how to sign up if you're interested (if you're a TeamUp customer, you get a special discount!).
Keep reading to find out more about this wonderful organization!
Why WIFA exists
In their own words:
We are the women of the fitness industry. Created to champion one another and achieve our ultimate potential. Known for unparalleled career development and networking. Fostering deeply connected relationships, elevated synergy and a collaborating, supportive community. Working together to see women create a diverse and inclusive future for our industry.

WIFA™ is a 501 (c) 6, global not-for-profit association that facilitates virtual and live events to support its members with useful information to help promote their professional growth. All of our meetings include "crowd voted" topics, so we make sure we are talking about what matters most to you.
WIFA Membership
If fitness is your career, side hustle, hobby, or passion, as a WIFA member, you will be part of creating a diverse and inclusive future for all Women in Fitness.
You'll be part of a supportive community that will help you make your calling a priority, define your purpose, and create alignment.
💁🏽‍♀️TeamUp customers can sign up to WIFA using this link and receive a 20% discount on the annual membership!
What you get with your membership
Members-only events and experiences

Monthly networking opportunities

Crush your goals with a strategy partner

Access WIFA™ connections worldwide

Monthly toolkits for skills you need now

Instantly connect with a supportive community


Gain access to industry leaders


Cool stuff and great discounts

And lots more!
Courses
WIFA offers accredited, continuing education to help you level up in your career. Check out their courses below:
Events
WIFA's events serve up networking, inspiration, and development opportunities to help you achieve your ultimate success. Here you'll find an overview of their upcoming events.
You can learn more about the benefits of joining WIFA here.
WIFA member testimonial
We recently had the pleasure of chatting with Rachel Lavin - personal trainer, health coach, and author - about her experience as a WIFA member for the last couple of years. Watch the video below to hear all about how WIFA's courses, events, and community helped Rachel transform her life and take her business to the next level.
Ready to join WIFA?
If you're interested in joining WIFA, we've got great news! TeamUp customers receive a discount of $100 for an annual membership. To get your exclusive discount, sign up via this link.
Open Comment Form