There are a number of creative and successful gym marketing ideas to choose from, and that you can implement to raise the profile of your gym or studio that will ultimately see the numbers of members and clients you have rise. From digital marketing to reaching out to your local community, in this guide we take you through five tried and tested marketing strategies that are easy to put in place and have a proven track record of getting people through the doors of gyms and studios.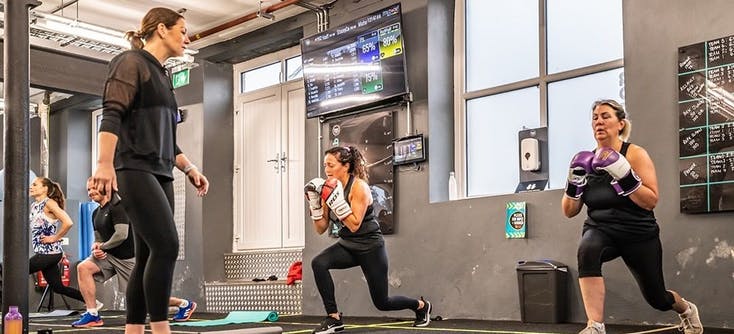 Photo Credit: Lean Training Club
Create a referral program
Word of mouth is hands down the best way to get people in your local area signing up for classes. In fact, the numbers speak for themselves. We asked clients from a boxing gym how they found out about it, and a whopping 63% said they heard about it from friends or family. 60% of the members of a Pilates studio and 54% of pole fitness customers said that they discovered their fitness studio from referrals. Your current crop of clients and members are the best resource you have to prove that your classes, sessions, and facilities are ideal for people looking to get fit, so setting up a referral program is the perfect jumping-off point for your marketing strategy.
Get involved with community events: home is where the marketing is
Whether you're gym or studio business is in a major city or a small market town there are always community events that offer you the perfect opportunity to publicise your services. Fun runs, local half marathons, or even a Tough Mudder style event are perfect examples. Setting up stalls at events like this allows you to engage with people who are clearly interested in fitness, and even if this is their first event, you're in the perfect position to tap into their newly found love of health and exercise. Encourage them not to say one and done. Instead, encourage them to keep going and achieve more. They've already shown they can achieve something really great, so why stop now?
Keep reading and find out about the best digital marketing ideas for gyms
Use social media to increase your online presence
Social media is an invaluable tool when looking for ideas to market your gym. While an important part of sharing on platforms like Facebook and Instagram, there is more to creating a social media post than adding a nice picture and a clever caption though. Your posts have to be specifically directed towards your preferred clientele in order to really make the most of your business's accounts. If we look at Instagram, your posts should include a number of hashtags that are relevant to both the post itself and your fitness business. Hashtag followers are a really important resource, but being strategic is key. When you consider that #fitness currently has more than 470 million followers, in all likelihood your post would get lost in the ether for anyone searching it. So when you create your posts, use multiple hashtags, and try to keep them as specific as possible.
Advertising on Facebook is an ideal tool for businesses to promote themselves. Facebook groups are the perfect forum for you to engage with your current clients, helping to keep them motivated and wanting to keep coming back to your gym or studio. Additionally, Facebook ads are the perfect marketing tactic to really control the demographic you target with your advertising strategy. You can set your preferred potential clientele, and the cost of each advert only costs what you're willing to spend per month on Facebook ads.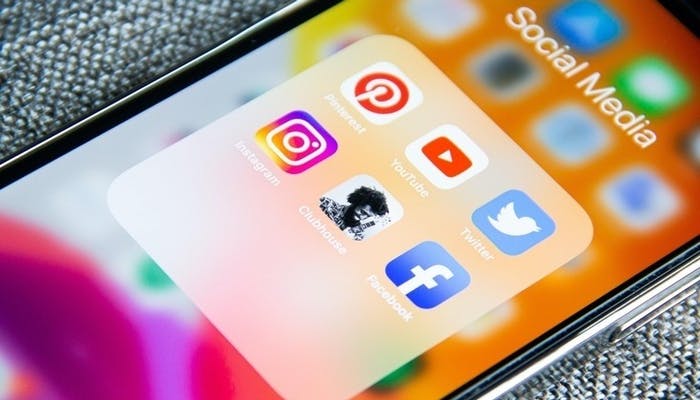 SEO: the one marketing tool to rule them all
SEO (search engine optimisation) is the bread and butter of digital marketing. It is something that can often seem as though you need years of experience to get any real results from it. But actually, adding SEO to your website isn't rocket science. It takes a bit of time, yes, but once you have the basics down, you'll have set your website up to be not just user friendly, but Google-friendly. Without SEO, your business won't be found by those potential clients searching the internet for a gym or studio just like yours. Considering that nearly everyone uses the internet on a daily basis, you can't afford to not take the time out to implement SEO on your website.
There are plenty of things you can do to make sure your website has the right SEO in place to give it the best chance on Google's SERPs (search engine results pages). First off, make sure your website is as complete as possible. When you build your website, it needs to be more than a brief "About" section and a booking page which can often be the case for new business. With a variety of pages, you can then make the most keywords. Keywords are search terms that people use in Google, and using them on your pages tells Google that you want to rank for those keywords. The best thing you can do for your website is regularly updated with fresh content. And the best way to do it is...
Become a fitness blogger
Writing blogs, believe it or not, is a really big part of a successful online marketing strategy. We're not suggesting that you try and become an influencer, but there are several reasons why a weekly or even bi-weekly blog can be useful when marketing your gym. First off, make sure your blogs are relevant to your business. Don't write about martial arts if you're a yoga instructor. Additionally, by including articles about your own fitness goals and how you got into the industry, blogs become a great tool for your current members. You're making your business more personable, and on top of that, you can write articles about how members can continue to chase their fitness goals.
Blogs also serve a higher, SEO purpose. Blogs help your rankings on google. For one thing, regular new content keeps your website fresh, something Google loves. Secondly, you can include internal links that build up a network within your website, keeping people scrolling and searching, another thing that Google is a huge fan of. Thirdly, this is a great place to use keywords. Adding a couple of keywords relevant to your article per section, along with keywords in the heading highlights to Google that these are terms you want to rank for, and they're great for when you add internal links.
Final thoughts
These ideas for promoting a fitness business have all proven to be successful gym marketing ideas. They have all been shown to increase engagement within local communities, and by improving your social media and your bettering the SEO on your website, you'll give yourself the best chance of creating a prominent online presence and encouraging potential clients to find out more about your services. However, these ideas should be seen as a marketing foundation. While these marketing ideas will help improve your profile, advertising is a process and you should keep building on these initial steps.
For an in-depth and comprehensive look at how to market your fitness business, check out our online marketing course.
Open Comment Form