As a fitness business owner, you want to reach as many potential customers as possible to grow your business. Having a website is an important first step, but it's not enough. It would help if you ensured potential customers could easily find your website. That's where Search Engine Optimization (SEO) comes in.
When it comes to promoting your gym, the right keywords are crucial. Unfortunately, it can be challenging to determine the best keywords to target, especially with all the different factors that go into SEO, such as on-page optimization, link building, and social media engagement.
This article provides valuable insights into optimizing your website for the best SEO keywords related to gyms and fitness businesses. By implementing these strategies, you can drive more traffic from potential customers interested in working out.
What is SEO for fitness?
SEO or Search Engine Optimization is optimizing your website, so it appears at the very top of a search engine results page (SERP) like Google.
For example, if someone searches for "best gym near me," you want your gym's website to be one of the first results that come up.
Learn more: SEO for GYMs
The importance of keywords in SEO for fitness websites
Keywords play a critical role in attracting new members to your gym. By including relevant keywords, such as "gym," "fitness," and "workout," on your website, advertisements, and social media pages, you increase your chances of appearing in search results and catching the attention of potential customers.
Moreover, using the right SEO keywords can help establish your gym as a leading authority in the fitness industry and improve brand recognition.
What are the best keywords for fitness?
Fitness classes

Gym near me

Personal trainer

Workout routines

Health and wellness

Yoga studio

Crossfit gym

Bodybuilding supplements

Fitness equipment

Fitness motivation
Which keywords relate to the term fitness?
Health

Exercise

Weight loss

Nutrition

Wellness

Strength training

Physical fitness

Workout plans

Fitness goals

Active lifestyle
Most searched fitness topics
Weight loss tips

Home workouts

Fitness motivation

Yoga poses

Running tips

Bodybuilding tips

Diet and nutrition

Strength training exercises

Cardio exercises

Yoga for beginners
Benefits of using the best gym keywords on your site
Unlocking the full potential of your website and its online presence is as easy as optimizing it with the best gym keywords. Here are just a few reasons why this will serve you well:
Attracting more visitors
If you want to draw a bigger audience and prospective customers, then selecting the correct gym keywords is vital. This will not only increase your website traffic but it may even lead to more clients.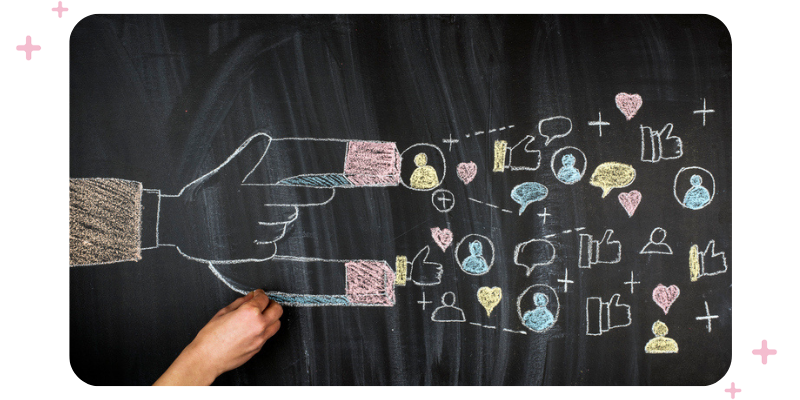 Improving search engine rankings
Leveraging the most effective keywords can not only boost your website's search engine rankings but also make it easier for people to discover you when they are looking for related terms.
Boosting brand awareness
You can exponentially expand your brand visibility and reach a much larger audience by utilizing the most effective gym keywords.
This in turn, will help to establish trust with potential customers as well as bolster credibility.
Generating more leads
Using the right keywords can also lead to more leads and help businesses grow their customer base.
Maximizing your fitness website with keyword research and quality content
If you want your fitness website to rank high on search engines and attract more visitors, you need to focus on keyword research and quality content.
Keyword research is finding relevant keywords people use to search for fitness information online. Quality content, on the other hand, is the type of content that is engaging, informative, and optimized for keywords.
SEO for fitness: Keyword research best practices
Whether you're a new fitness website or an experienced one, keyword research is essential for achieving SEO success.
To help you get the most from your efforts and ensure that your landing page reaches its intended audience, here are some helpful tips to kickstart your journey:
Brainstorm relevant keywords
Start by listing all the possible terms people might use to find your gym or fitness business. This will give you a solid foundation for your keyword research and help you identify keywords relevant to your business.
Use keyword research tools
Many keyword research tools are available online, including Google AdWords Keyword Planner and SEMrush. These tools can help you identify relevant keywords and track their popularity, giving you a better understanding of which keywords to target for your SEO strategy.
Consider local keywords
If your gym is based in a specific location, it is essential to include local keywords in your research. This will help you target potential customers in your area and increase your chances of appearing in local search results.
Target long-tail keywords
Long-tail keywords are phrases that are less popular than general terms but can be more effective in driving targeted traffic to your website.
By targeting long-tail keywords, you can reach a more specific and engaged audience who is likely to be interested in your products and services.
Tools for keyword research
Keyword research is a crucial step in optimizing your website for search engines. To help you find the best gym keywords, here are some of the best tools to use:
Google AdWords Keyword Planner
Google AdWords Keyword Planner is a free and invaluable tool that unlocks the potential of your business by providing you with relevant keywords.
Just enter a seed keyword related to what you do, and watch as it generates an array of words pertinent to your industry, along with their monthly search volume and competition levels!
Utilize this data to discover top-tier terms which have both high relevance for your company as well as ample demand - perfect for optimizing SEO strategies.
Google Trends
Google Trends is another valuable tool for keyword research. It provides data on the popularity of keywords over time, allowing you to see how trends are evolving and what topics are becoming more popular.
This information can help develop a content strategy that is aligned with current trends and user interests.
Keywordtool.io
Keywordtool.io is a tool designed to help you find long-tail keywords, which are more specific and descriptive than short-tail keywords.
These keywords often have lower competition levels and can help you rank higher in search engine results pages (SERPs) for specific topics. Keywordtool.io provides data on the popularity of the keywords it generates, allowing you to select the most relevant keywords to your business.
SEMrush
SEMrush is an essential SEO tool that helps you stay ahead of the competition by giving you detailed data on what keywords they are optimizing for.
This way, it's easier to pinpoint opportunities where your keyword targeting might be lacking and tailor a strategy geared towards outranking them in search engine results pages.
SEMrush also discloses competitor websites' backlink profiles and ad campaigns so you can gain complete insight into their strategies - empowering you with the knowledge to make educated decisions about yours too!
These tools are essential when researching keywords and optimizing your website for search engines.
With their help, you can obtain meaningful information about user behavior and rivalry to support your SEO tactics and pick the relevant keywords for your business. Think of them as a reliable management resource that will give you an edge in the online world!
4 tips for keyword placement and optimization
Here are four tips to help you better optimize your website for the best fitness-related keywords and get a better understanding of where to place them:
Keyword-Rich titles, metatags, and URLs
Once you have compiled a list of keywords, you can start optimizing your website for SEO. This includes:
Meta page titles: The title of each page on your website should include one of your keywords and accurately reflect the content on that page.

Meta descriptions: A meta description is a summary of what's on each page of your website. It should include one of your keywords and entice people to click on your website.

Page URLs: Your page URLs should include the keyword you're targeting for that page and be easy to read.

Headers: Use headers (H1, H2, H3, etc.) to break up your content into sections and make it easier to read.

Navigation Menu: Your navigation menu should be easy to use and include all of the essential pages on your website.
Use keywords in your page's content
In addition to titles and metatags, use keywords throughout your page content, making sure to use them naturally and sparingly.
Optimize your images
Include relevant keywords in your image's file names and ALT text (to help visually impaired people know what your image is about. This will enable search engines to index your images better and enhance your overall ranking.
Promote your content
Once you've created keyword-optimized content, promote it through social media and other channels to increase its reach and improve your ranking.
Steps to creating quality content with keywords
Once you've done your keyword research, it's time to create quality content that will help you rank high on search engines. Here's how to do it:
Understand your target audience
Before you can create content, you need to understand who your target audience is. Try asking yourself these questions:
What are their needs and wants?

What kind of information are they searching for?
Conducting market research, such as surveys, focus groups, or interviews, can help you understand your target audience.
Create compelling content
Once you've chosen your keywords, it's time to start creating content. Write engaging and informative content that includes your keywords naturally.
Avoid stuffing keywords into your content; instead, use them sparingly to avoid being penalized by search engines.
Fitness SEO tips: Beyond keywords
Build local citations for your SEO fitness website
Local citations are online mentions of your business information, such as your name, address, and phone number. The more local citations you have, the more likely your business will appear in local search results. Some of the best places to build local citations include:
Local directories such as Yelp and Angie's List

Chamber of Commerce websites

Industry-specific websites and directories
List your business on Google Business Pages (formerly Google My Business)
Google Business Pages (created by Google) is a free listing service that allows you to manage your business information in one place, such as your address, phone number, and website.
This information will appear in Google Maps and the Local Pack (the three local business listings at the top of the SERP).
Best practices:
Ensure your business information is accurate and up-to-date

Add photos of your business and products/services to your listing

Encourage customers to leave genuine reviews on your Google My Business listing
Add NAP and Schema Markup to your website
NAP is short for Name, Address, and Phone Number. Meanwhile, Schema markup is code that helps search engines understand the content on your website.
Adding NAP and schema markup to your website will enable search engines to understand what your business does and where it's located, which can help improve your visibility in search results.
Frequently asked keywords on SEO keywords for gyms
What are some keywords for healthcare?
"Healthcare" and "medical services" are two of the most commonly searched keywords in the healthcare industry. Other relevant keywords can include "doctors," "hospitals," "dental care," and "pharmacies."
What are the best keywords for fitness?
The best keywords for fitness include "fitness classes," "gym near me," "personal trainer," and "workout routines." Other keywords that relate to fitness include "health and wellness," "yoga studio," and "bodybuilding supplements."
What are the most googled fitness questions?
Some of the most googled fitness questions include "how to lose weight," "what are the best workouts," "how to get in shape," and "what are the best diets."
What is the most popular fitness trend?
The most popular fitness trend changes frequently, but high-intensity interval training (HIIT) and yoga are among the most popular workouts. Other popular trends include outdoor fitness, bodyweight training, and functional fitness.
Takeaway
In conclusion, fitness SEO is a great way to boost visibility in search engine results and attract more customers.
To get started, choose your fitness-related keywords carefully and create compelling content that includes them naturally. Then, optimize your title and meta tags with those keywords and build local citations for your fitness website.
Add NAP and schema markup to your website and focus on frequently googled fitness questions. By following these tips, you will be well on your way to achieving fitness SEO success!
Open Comment Form