Everyone's number is different. For some people, it's 10. For others, it's 300. Once you hit a certain number of customers, running your bookings by hand starts to be too much. You'll start to notice that a lot of your time is being taken up by trying to work out who is coming to which classes and whether they've paid yet. You'll reach a tipping point, and realize that you want something in place that would just eliminate all of that admin side of things.
When do you know you've hit that tipping point? Here are some moments we've heard from new customers:
Admin was taking up all my time which I could be spending with family and friends, my stress levels were high and I was feeling out of control.
I had too many clients and classes to cope with manually. I was spending all my time dealing with class bookings and payments and not enough time talking to my customers.
We had over 300 members and trying to keep track of who has paid and who hasn't, who's booked in and who hasn't was a nightmare and very time-consuming.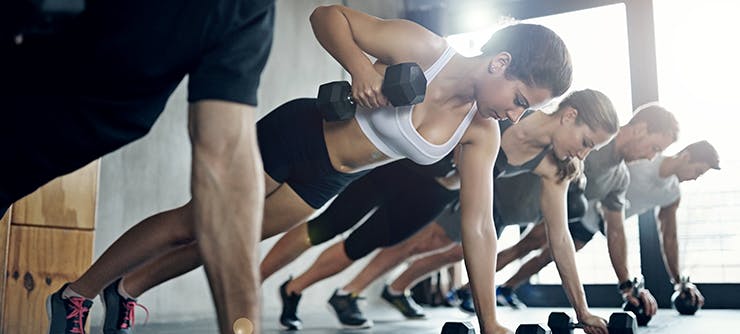 As classes get busy, so do you.
Managing bookings, payments, make-up classes. Staying on top of who owes what. We've had business owners message us with problems like:
Clients are messaging them on Facebook late at night for class changes
They have empty spaces in class because someone couldn't make it and no one knew there was a space available
Pay-as-you-go customers were not turning up so the business lost revenue for that class
Everyone's tipping point is different.
How do I know if manual bookings are getting too burdensome?
An online booking system helps you keep track of all the important parts of your business. It helps you save time so you can focus more on your clients' needs. But, do you need it?
To evaluate if you need an online booking system, consider these questions:
Am I struggling to keep up with the admin side of my business?
Am I getting annoyed when customers don't pay on time?
Is it hard to keep up with who needs a make up class?
Are people cancelling classes at the last minute, and thus not paying?
I was spending a ridiculous amount of time answering questions about my events, giving payment details and then having to check the payments had been made. Tracking everyone who was on each session and then dealing with refunds or credit, all via an excel spreadsheet was just too time-consuming, confusing and frustrating for my clients.
Online booking helps you:
Let people know that you are a professional business.
Introduce newcomers to your business. Offer them a free class, a discounted membership, or a special promotion or deal. It actively encourages engagement and enquiry.
See who's coming—or not.
Follow up with people who haven't been for a while.
Reserve spots for clients who come at the same time each week.
Says one TeamUp customer, "I'll sell a three-week entry-level membership. That person comes for two or three months and says, 'I'm enjoying this. I want to step it up to the next level membership.' With TeamUp, I just click one button, and it's done."
When you break out of the 'pay per class' model, two things happen: customers commit to your studio, and you get more control over your financials.
Will my customers like booking online?
When you're overwhelmed with things to do, automating certain tasks starts looking like a good solution. But, how can you be sure that your customers are going to like it as much as you? Here are some things to consider.
First, customers expect a consistent experience no matter how they contact you. If you offer online booking, offer it for all classes, and make sure that they can book on your website, on their phones, by calling, or by stopping in at the studio.
Some customers want flexibility. Others want regularity. Use memberships and reservations to help regulars stay booked on to their favourite classes
No one wants to waste money. If you can, set up automated reminders and notifications to help them not miss a class and forego their payment. Some software like TeamUp even helps your customers link their class schedules to their online Google or Apple calendars.
Let customers choose their classes, memberships, and payment choices based on their goals. Offer a range of packages to fit your clients' needs. This increases retention because it puts the power in their hands.
What online booking systems do best is organise your class offerings for the customer, so they can see quickly what is available to them. An online booking system will:
Keep classes linked to membership level
Manage makeup classes automatically
Automate waiting lists to keep classes full
Let customers book from their phones
Control how many classes each member can attend
Track and organise all the details
Online booking organises your business so you feel in control of growth, and more able to take on ambitious projects. It lets you focus on other aspects of your business, and puts you in control. Instead of managing other people's schedules, you can manage customer relationships.
So I just had like, names of people who were coming each week. Most of my memberships run in a monthly way, anyway. But even with that, people would always want to make up classes at different times, or there would be certain weeks where people wouldn't be able to come. And I just found it really difficult to stay on top of all of that.
An online booking system will mean you are never closed - you're always available at the time your client wants to arrange their sessions. It means you are fully online on mobile, desktop, and more which reduces or eliminates no-shows. Linking online booking with payments means that you will receive money more reliably. So, you'll spend less time running the admin for your business. And, once you have online booking running, you'll see actionable insights about your business right there in the dashboard.
It's just the quickness in being able to allocate a class. I can create a membership, I can create a session, I can link the session with a membership very quickly. If I want to run a short-term campaign like I'm doing something on Facebook right now ... It just allows me to set up something very quickly, and then once I'm done with it I can just archive it or take it off the system.
Your customers have busy schedules, too. Maybe they want to reserve a space for every Tuesday, or maybe something came up and they'd like to unregister and attend a different class instead? You can offer whatever best fits their needs without increasing your workload.
With online booking, students can log in and manage their own schedules. You can let them book or cancel classes, sign up for individual classes, memberships, class packs or any combination that you offer.
Is booking taking up too much time for you? There's a simple solution, but it's important to remember that the more important goal of running a business is good customer experience. Only you know what that should look like.
Teamup's simplicity means I feel more confident to use the system. Whereas, I think if it was too intricate you kind of shy away from it and I think that's what's really pushed my business up. Where before, I would've just left the membership at a certain price maybe for one or two weeks longer than I wanted to just because I want confidence in setting up. Whereas, now I know exactly where to go. I can take that membership off, I can re-setup a new membership. It's gonna take me less than 10 minutes, job done, and I'm generating more revenue. Because of that I play with the system more.
Open Comment Form