Lacking a proper payment system with reporting features is one of the biggest obstacles gym and studio owners face when managing their fitness business without software.
"I was spending a ridiculous amount of time answering questions about my events, giving payment details and then having to check the payments had been made."
"I needed something more professional and streamlined - plus an easier way to take payments rather than wasting time at the start of classes."
"Students number grow and I couldn't manage with keeping eye on payments."
You end up spending all of your time tracking down payments and having awkward conversations with customers because you didn't have a system in place. Things can fall through the cracks and it can become a bit much to handle, on top of running the other important parts of your fitness business.
TeamUp's latest invoices report feature can help! This feature is currently in preview while we add more functionality. It's fully working and available to all customers.
What is the invoices report?
In your TeamUp dashboard, you have the ability to run reports on a number of activities including class attendance, referrals, memberships, and revenue. Within your revenue reports, you can run an invoices report to check payment status, expected payment amount, the customer who the payment belongs to, what the payment is for, as well as any discount information or account credits.
This tool is very useful for staying on top of your fitness business's finances and making sure that the customers coming to your classes pay in advance. Your reports will be able to tell you if this isn't the case and help you figure out how to better manage that.
Important features in the report
The newly improved invoices reports make it even easier to ensure you are paid on time and get the financial information you need quickly. These new features will also improve your experience running reports and ensuring that the financial side of your business is running smoothly.

Single line view
One of the biggest improvements is the ability to see all invoice information in a single line view. In one line you can quickly find exactly what you need without having to spend time scanning through different pages and files.
Customised columns
If you prefer to see more or less information within your report you can customise it to show you exactly what you want to see. Whether that is the customer name and payment status and amount, or every item and transaction, this report serves the purpose of making your life easier. So you have the power to make it look exactly how you want.
Status
There are 5 different payment statuses that your customers' payment information fall under. Paid, pending, offline, retrying, and failed. You can filter your report by any of these statuses to find the information you need. The status will also notify you if you do need to contact a customer and have them update their payment information.
Breakdown of amounts
Within each expected payment amount, you will be able to see the subtotal, all discounts, taxes, adjustments, credits, and the final total that you will be paid. You can either find that information in the info icon next to the payment amount or in the single line view, as seen below.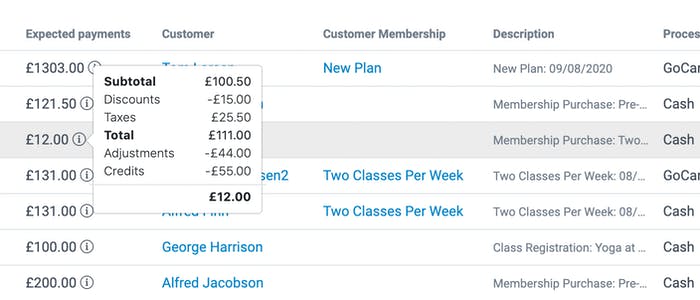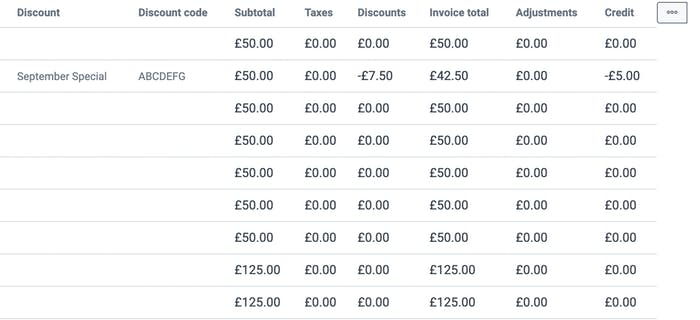 Processors + payouts
You will also be able to check the processor and payout information including reference codes, the confirmed payout date, or the expected payout date to your bank account.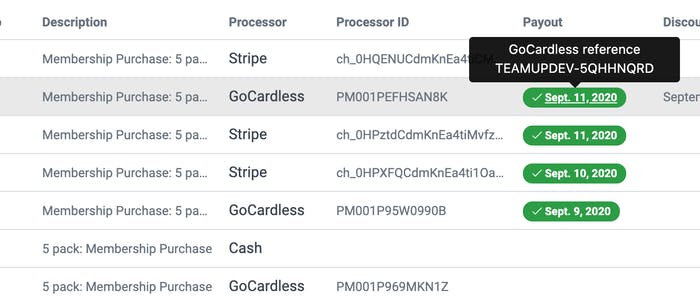 Refunds
The invoice report now includes details of any refunds associated with a payment. The total refund and refund date are shown in their own columns. In the rare case that multiple refunds were issues, the refund and date shown will be the most recent issued.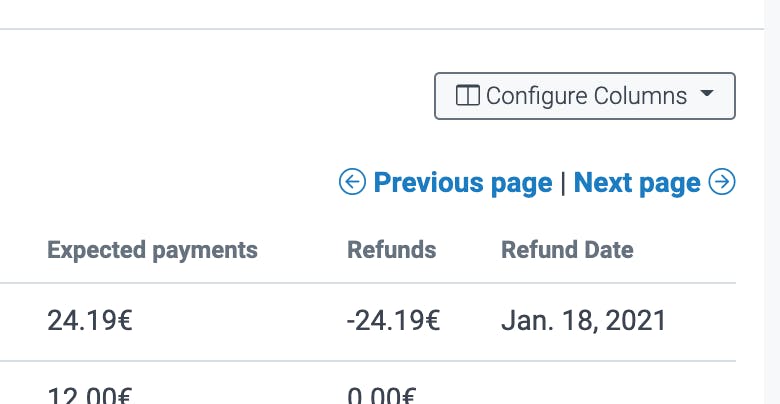 How to use the invoices report
The easiest way to use the invoices report is to head to the reporting section in your TeamUp dashboard and select "invoices" under the revenue section.
Use the filters to search for the information you would like to review. Once you have your report set, you can either view it within your dashboard and use the links to jump into particular line items or download a CSV file to review.
Head to your TeamUp dashboard to start running invoice reports to ensure your customer payments are successful. Find more information on the other many reports you can run in TeamUp, here.
Don't forget to check out the what's new section weekly for more product updates that can help you run your fitness business.
Open Comment Form