As a result of new restrictions, many gyms and studios are transitioning back or continuing to give classes online. Luckily, we've been through this before. Putting together a strong game plan, keeping your customers informed, your TeamUp tools, and staying positive are the keys to navigating any future lockdowns.
Here are some things you can do to guarantee you come back stronger than ever.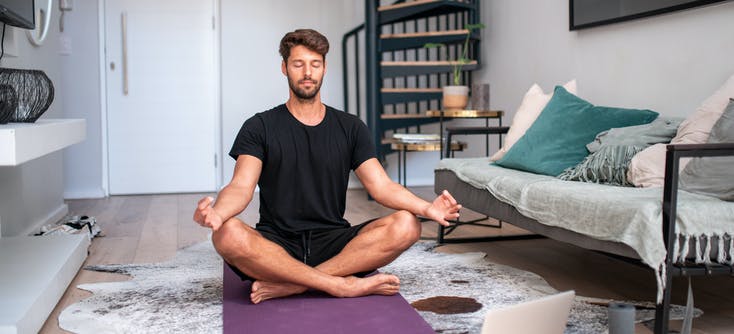 Start giving classes online using Zoom
Just because you are closing the doors to your gym or studio, does not mean you have to stop giving classes. Using TeamUp's Zoom integration not only can you give your customers online classes from home, but you can also use Zoom as a way to stay connected with your customers no matter where you are.
Once you have created a Zoom account, you can integrate it with your TeamUp dashboard to set up your very own Zoom venue for online classes. When your customers sign up for an online class, they will be sent a link to the meeting room before class starts, and be able to join in. Once your customer enters the Zoom meeting, their attendance will be automatically checked off, allowing you to get started right away once all of your members are present.
Enable automated waitlists
Your automated waitlists will be key in keeping up your class attendance from home. When a customer is unable to sign up for a class due to it being full, they can sign up for your automated waitlist which will automatically register them for class when a registered member cancels within the cancellation period. Your waitlists will run while you sleep ensuring that you keep your classes full and attendance high.
Give your customers in-person + online memberships
If your customers enjoy coming to class online and in-person, give them a membership that allows them to book both. Your online + in-person combo package can include classes with both a physical and online venue. When creating your package you can select a number of classes that can be attended online or in-person giving your customers the option to choose from both. This is a great way to ensure that your customers are coming to class no matter where they are. It's also an opportunity for you to give your customers a package option that meets their comfort needs and desires for a safe workout.
Offer larger online class capacity
With more availability and flexibility to work out from home, you can expand your class capacity thanks to online classes. With less spatial limitations, offer more space within your online classes to maximise the number of customers that can attend. This will come in handy, especially if you need to limit the number of classes you offer your customers a week. Using your reporting tool you can monitor which classes boost more attendance and determine how what online classes to offer most.
Tell your customers what you're doing
Keeping your customers informed of your business plans is one of the best ways to ensure the success of your fitness business while in lockdown. Your customers are the key to your business's survival, so let them be part of the process. If you have news or update to share, use the email marketing integrations within your TeamUp dashboard to keep your customers in the know and up to date.
Engage with your customers on multiple platforms
Find new ways to connect with your customers. Whether you offer morning Zoom calls to check in on your customers' wellness or are active on social media and host live video chats, get creative in staying connected with your customers from home. Your customers heavily rely on your support and guidance to keep them motivated and positive. Making an effort to be even more available for them during this time of stress and anxiety will help your customers have more confidence in you and instil trust and customer loyalty.
Start putting together your re-opening plan
Take advantage of the extra time you have at home to put together a strong re-opening plan for your gym or studio. Your plan shouldn't just be about getting your doors open. It should include a detailed list of what you are doing to enhance health and safety measures, an actionable plan for your staff, trainers, and customers, as well as how you will respond to feedback and evaluations post-opening. Your customers won't come back to class until they feel you have provided a safe environment for them. Go out of your way to ensure that not only are you providing a safe environment but that your plan is sustainable to do so for the foreseeable future.
Stay positive
There's no doubt that this time is stressful for you and your customers. With the uncertainty of lockdowns and restrictions in the coming months, it's easy to lose motivation and positivity. But you have a responsibility to yourself and your customers to stay positive and encourage your customers to keep prioritising their fitness journeys. Through wellness checks and staying connected, giving classes online and finding time to meet one on one with your customers, you can help them feel motivated and confident to keep going.
To use TeamUp's tools and features how to give classes online and manage your fitness business during COVID-19, check out our best resources, here.
Thanks for reading!
Open Comment Form