TeamUp's newest integration with Kisi enables fitness facilities to install smart security at their gyms and studios and manage access control right from TeamUp. In the month since launching, Ryan Hall, owner of Tactical Transformations in the UK, saw the tremendous opportunity to use this integration to
Enhance the security measures at his gym
Offer his members a better, safer, and customised membership experience
Better facilitate easy entry and exit not only to the gym, but for specific spaces within the gym
Enable stronger staff security permissions and management
Use smart security as a way to grow his business and offer even more within his memberships such as a 24/7 access and open gym for members.
Ryan shared his experience using the TeamUp Kisi integration to give you a better understanding of how the integration works for gyms and studios. He also encourages you to take advantage of the opportunity to offer a better safer experience in your own facility. Keep reading below to learn why you should get started with TeamUp and Kisi today.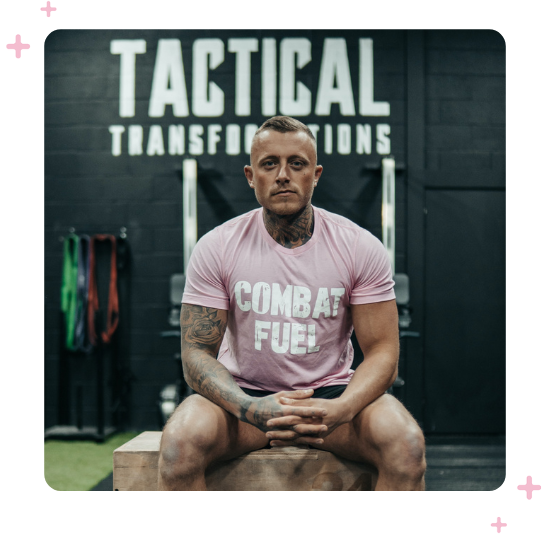 Exploring security options
We're a class-based gym, but we wanted to offer open gym. We run four or five classes a day but we realized that a lot of our members would have another gym if they missed a class and we didn't want that. We wanted to create a hub for everyone so the idea was to open an open gym so if they missed a class they could just come and train whenever they want. But with that comes a lot of security issues and then you would have to hire more staff to manage the gym all the time.
We initially installed a magnetic lock system and we gave members a fob, but the issue we found is that when they left the gym or if they cancelled their membership, they'd still have access to the gym. It was quite dangerous and there was no track of who was in the gym or who wasn't. If stock or kit went missing essentially we wouldn't be able to see who had taken it. With that, we had to double up on security cameras and that sort of thing.
Integrating TeamUp with Kisi
Now since integrating with Kisi I can see who's entered the gym, when they left the gym, when they have booked the open gym, and I can even shut the door from my phone.
I don't know why we haven't done it before. It's such a nice system and the nicest thing about it is that it's linked with TeamUp.
Kisi access control set-up
We are literally just using the Kisi mobile app. We don't have a scanner or anything like that. Our members have the app on their phones and as soon as they sign up for a TeamUp membership they'll get an automated email from Kisi prompting them to download the app.
A smooth installation process
The installation process was really easy. We have an electrician that works at the gym that helped, but Kisi sends you an A to Z installation manual. We were a little worried because Kisi is American and it's a different electricity system in the States versus the UK but it was literally put a box on a wall, wire it in, and then log into your app and ensure it all works. It was really simple.
How members enter the gym
We have geolocation set up in the app so when a member is within 30 meters of the gym they press a button on their app and they can open the door. Staff have access from home. They can press the button from home and open the door.
Members' experience using smart security
The biggest initial worry for customers was that it was going to be another app to download or something else to have to download. But as soon as we integrated TeamUp with Kisi, I didn't have to do anything on my end at all.
As soon as I sorted out the settings they got the automatic email that told them what to do such as download the app. It automatically puts them in the right group. All they have to do is open the app, press unlock and it opens the door. There is no stress on their end at all.
Benefits of access control with TeamUp and Kisi
Easy setup and no hassle
It's very easy to set up. We were looking at getting rid of the 24/7 gym just because it was a lot of hassle, but now the workload is taken off us. I think we're not looking at getting rid of it anytime soon.
Access based on the membership type
We have different memberships so for some people who don't pay the extra for the open gym, they can only have access around class times.
24/7 access
We have separate groups of people that basically have 24/7 access, so their membership on TeamUp automatically integrates with Kisi and I don't need to do anything on my end, it just integrates into the group. Basically, anyone with that membership is allowed 24/7 access.
Customised security per space within the facility
One of the cool features we're looking at doing is setting up security for different doors. You only need one Kisi hub to manage your whole gym. We're building a cafe area and a store room and a stock room. In that stock room, I can set it to staff only so that only staff can get into that door.
I might add a separate weight room and only weight training members can get into that room. The rest can enter everywhere so you can set different securities for each different door and only need one Kisi security set up for the whole system. You don't need five different apps and five different Kisi doors you just need one.
New opportunities to expand and grow the business
There is so much we can do now because we have this. We were at a point where we had the open gym, but as a business, it's costly to employ someone to be in the gym 24/7. We would have to look at not storing all the stock in the gym or having a separate lock. The drama with that is you might lose the key.
Now if we want a member to grab something they can and we can access the door for then. These little areas are really good for us. For instance, I could have a member who is in the gym and they might have paid for a type of protein, but it wasn't in stock. They can just give me a ring and I'll say I'll just open the stock room for them to go in and grab the protein. I can see them on the CCTV so I know they'll just go in and grab one.
Zero security issues and complete insight into your customers' activity
The nicest thing about it is that I can see everything on the activity feed in the app. I can open the activity feed on the Kisi app and I can see at this time a customer left, or this time they entered this room. There are zero security issues.
Prevent customers without memberships from entering the gym
If I cancel a TeamUp membership it cancels their door security straight away so I don't need to go and cancel a key as soon as that membership is cancelled so they don't have access to the gym. It literally does it on TeamUp and it's really easy to use.
If you have a disgruntled member who left the gym try and enter without a membership, they could easily get their friends to still let them in from home or something like that. But because the app is only set to let members in if they are within 30 meters of the gym they can't do that. It's a really good feature.
Facilitate quick deliveries
It's really good for deliveries. If we have a delivery at the door we can answer the phone and open the door so they can drop something off. We know it's all secure.
Why Tactical Transformations recommends the Kisi integration
Just do it. I did a lot of research into various security systems. But the nail in the coffin was that it integrates with TeamUp. I don't need to do anything. With other apps, I might have to get an electrician to install it. I would have to pay for membership but then I would also have to sort out the TeamUp memberships and if a member leaves, I would have to go on the other app and delete them. But because Kisi is integrated with TeamUp, I can sit back, drink my coffee, and do absolutely nothing.
As a business, it takes away any hassle and gives you more time. You can give your members so much more because of the security aspect. Your gym, your premises, wherever it may be is totally secure. And you have an activity log you can check to see who has been in. You can also update your settings whenever you want.
I would 1000% recommend it.
Thanks for sharing Ryan!
To begin using TeamUp's Kisi integration to enable smart security at your facility, check out our guide on access control here and get your quote from Kisi here or reach out to their team directly at sales@getkisi.com. If you have any questions about setting up access control you can refer to our help centre guides here.
Open Comment Form