In the middle of my Pilates class, I started struggling. We were swimming on the floor and my glutes weren't firing. "Here Claire," the instructor said "try one at a time. Squeeze your glutes, then lift."
She used my name. That was nice because I had never met her before the start of class. But I knew her trick was simple: every instructor had access to the names of students who booked in, and she had peeked at the roster before saying hi.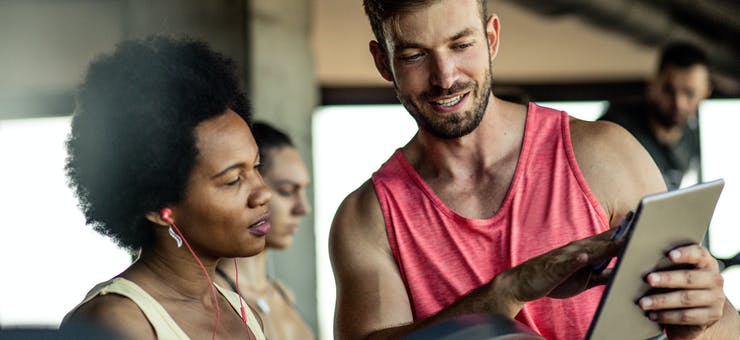 What should your instructors see in the booking system?
What do you want your instructors to see in the booking system? To have the greatest customer experience, you want them to have access to who is coming to class, their experience level, and any injuries they might have. You might also want to give access to their contact information and whether or not they've paid for the class.
Some instructors might benefit from being able to manage discount codes and product offerings. This would depend on the structure of your business and how much you want to give instructors autonomy.
What is most useful for instructors is being able to manage sessions and attendances for the classes they instruct.
"I love that my coaches can have levels of what they can see and what they can't see. Some things are helpful for them. Other things just aren't their business. That's a nice feature."
Keep your revenue and business details private
There are some things that you might want to keep private from instructors. Depending on their position at your studio, you might want to control from being able to see revenue numbers to customer contact details. The good news is that you can fine-tune these settings in TeamUp and have different permission levels for different types of staff.
On the staff permissions page, you can fine-tune permissions for:
Revenue
Customers
Customer Payments
Discount Codes
Store
Developer Tools
Sessions
Attendances


This is found in TeamUp's staff management section, where you can set up and manage your staff. You can also add photos for each staff member for use on the app.
Every staff member gets their own login, and they will only see the sections of the system you allow.
Give your instructors everything they need - and nothing they don't. This improves customer experience, instructor experience, and makes running your business as easy as squeezing your glutes.
Open Comment Form